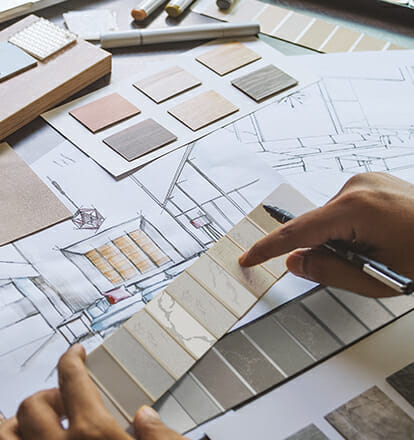 Your creative journey,
our guidance
Countertop First
Get excited. It's time to fall in love with your favorite surface. As the heart of your home, it's central to so many daily activities, so deciding on it first ensures you'll create that special place of interaction and inspiration.
Things to Consider
Find the color you like best, or narrow down your selection
Order samples
Verify the available finish and slab size
Explore edge profiles
Think of matching materials (flooring, cabinets, wall colors, etc.)
Visualize your surface in 3D space
Go see the surface at a location near you
Caesarstone's full range of colors is where you can find the surface that's right for you. It's ready for heavy-duty daily work, maintains its remarkable look with minimal care, and pairs perfectly with an endless array of materials, from flooring and cabinetry to hardware and paint.
Tools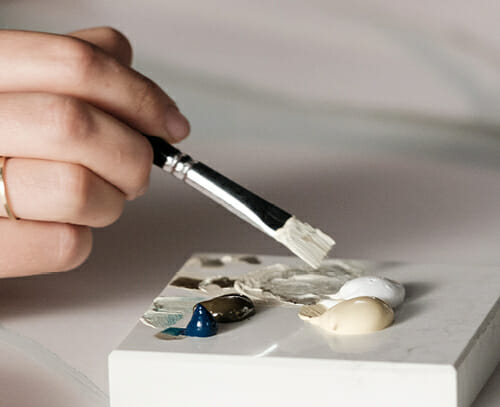 Discover your surface in our portfolio of colors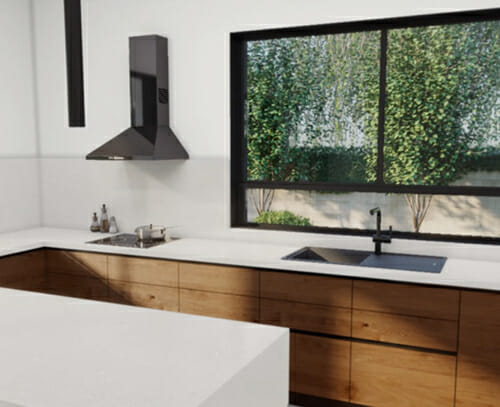 Visualize your favorite surface in 3D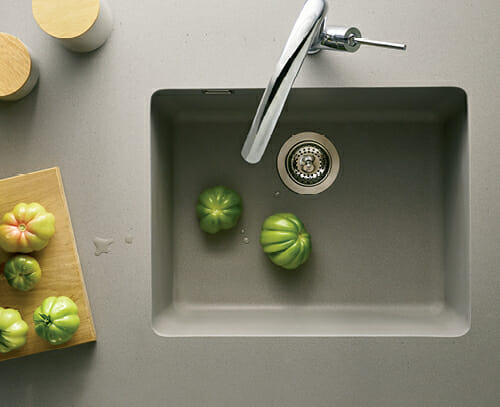 Get a taste of your new countertop