Quartz countertops are the most popular on the market today. They've risen in desirability for their striking designs and high-performance as the premium surface of choice for residential and commercial applications alike.
In this post, we'll explore everything you need to know about quartz countertops, including why they're so highly sought-after.
What are Quartz Countertops?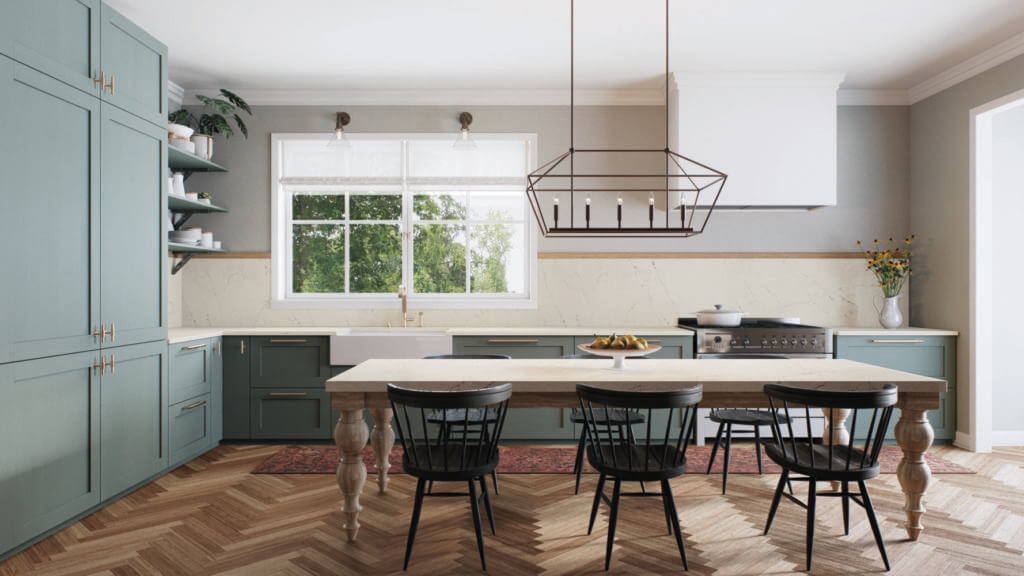 Quartz countertops are engineered stone surfaces. They combine the best of natural stone with modern manufacturing processes. This results in a surface that's comparable in beauty to Natural Stone and Porcelain while offering greater durability.
How Are Quartz Counters Made?
At Caesarstone, we produce quartz countertops using roughly 90% loose quartz. The rest is resins and pigments. We mix and blend these materials before molding them into slabs of 120 x 57 inches. From there, we apply 100 tons of pressure to the slab via a vacuum and vibration process.
We then cure the slabs, polish them, and check for quality before labeling them appropriately.
This differs drastically from the manufacturing process for natural stone countertops. For these, manufacturers cut large blocks of stone and then cut them into slabs.
This process offers manufacturers less flexibility to change how the natural stone looks or overcome its shortfalls as we at Caesarstone can with quartz.
Benefits of Quartz Countertops
Greater Versatility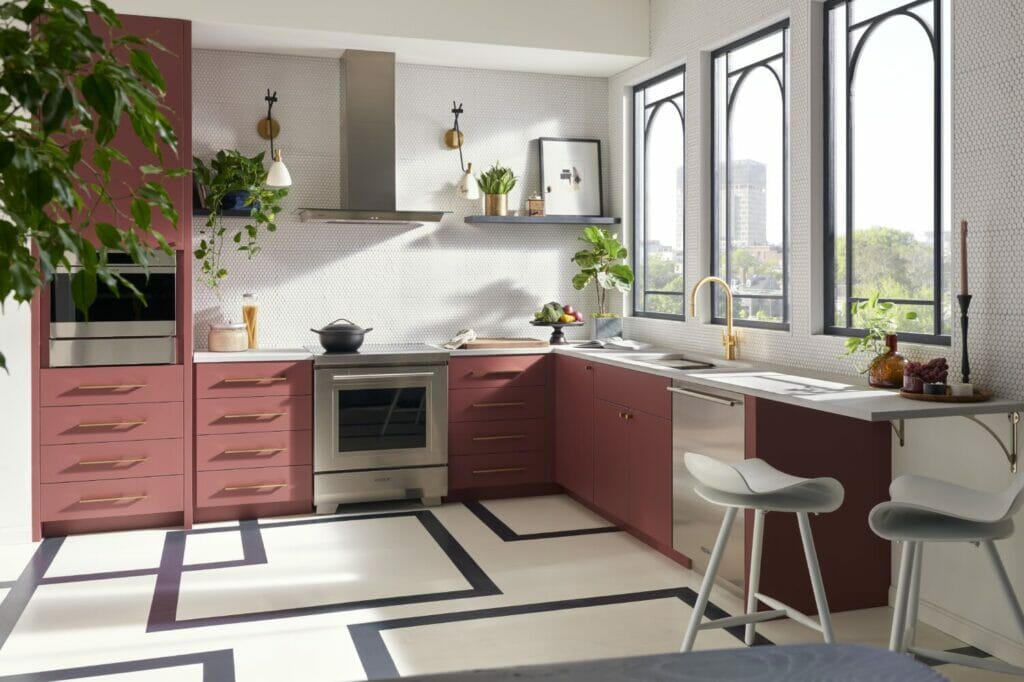 The resins and pigments that we use to manufacture quartz countertops achieve a number of things. Among the most impressive is the wide range of appearances quartz counters come in.
You can find quartz resembling materials such as porcelain, granite, marble, and concrete. Some of the best quartz countertops, however, come in designs unique to the format itself.
Unmatched Durability
There are certain aspects of other countertop materials that rival quartz. Few materials, for example, compare to granite in terms of heat resistance. Caesarstone countertops, however, are the best for all-around durability.
While granite (and most other stone products, including marble, quartzite, and concrete) is virtually impossible to damage with heat, quartz rises above in hygiene.
Caesarstone countertops require less maintenance. They're essentially life-proof too, offering more resistance to heat, cracking, chipping, etc., than you'll ever need for indoor or outdoor use.
Quartz Kitchen Countertops Increase Home Value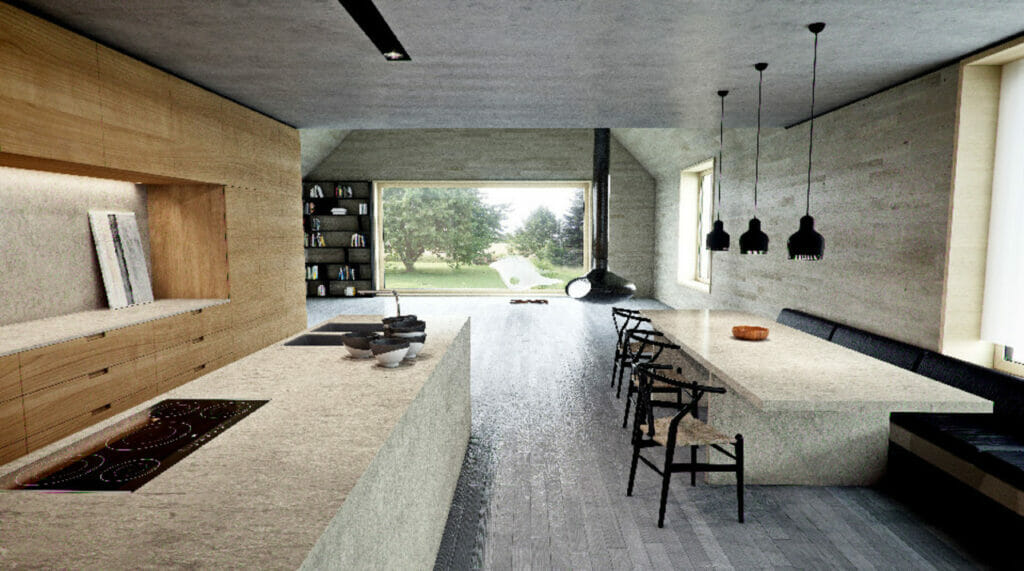 Because quartz kitchen countertops are the most desirable on the market, they increase your home's resale value. This, along with reduced maintenance requirements, offsets the fact that quartz countertops prices in Canada typically exceed that of most other materials. Homeowners who think of long-term value instead of merely upfront costs reap this benefit in spades upon reselling their properties.
They Feel More Inviting
Bringing a Caesarstone countertop into your home breathes life into any space. Your countertops are where you center your life day in and day out, so you might as well choose a brand that puts you first. The number of applications are endless. With our Outdoor Quartz and Porcelain, your design vision doesn't have to stop when you reach the door.
Trust Caesarstone for Quartz Countertops
Truth be told, not all quartz countertops are created equal. Some wholesale quartz is manufactured cheaply using subpar techniques.
At Caesarstone, we produce the highest-quality quartz countertops in Canada. Our surfaces don't just keep up with kitchen trends – they set them. Our world-class team of designers and engineers are constantly working to create better and bolder surfaces.
Check out our Visualizer tool to start designing with our surfaces today.
Frequently Asked Questions
How do you clean quartz countertops?
To clean quartz countertops, simply use a washcloth, warm water, and non-acidic soap. This combination is perfect for daily cleaning as well as quick removal of spills as they happen.
How do you care for quartz countertops?
Aside from wiping the surface down regularly using non-acidic soap, you don't really need to do much maintenance with quartz countertops. This differs drastically from natural stone countertops, which require resealing as often as twice annually.
How do you remove stains from quartz countertops?
If you've managed to stain quartz countertops, you'll be relieved to know that the stain rarely goes beyond surface-deep. Avoid cleaning materials like bleach, nail polish remover, oven cleaner, or drain cleaner. Instead, use a mild detergent.
Can you put a hot pan on a quartz countertop?
We don't recommend that you place a hot pan on quartz. Its heat resistance is sufficient for normal, day-to-day use. We suggest that you choose from our Porcelain line if you want to do this.