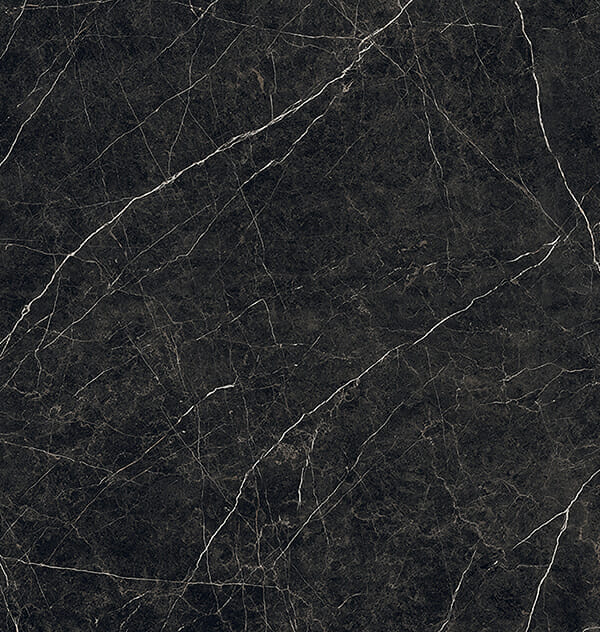 511
Smokestone
New
Midnight Black with Chalk White Veins Porcelain Countertop
Supernatural Ultra Collection

Ultra Rough Finish

Jumbo*

Porcelain
A midnight-black base showered with chalky-white lines that strike like lightning, interlaced with finer veins that move across its emotive black base, layered with the earthy impurities of crystallin textures that evolve over time in natural marble, in tactile Ultra-Rough finish.
Similar countertop colors
We craft sustainable countertops
Collection
Supernatural Ultra Collection
Size
Jumbo* - 124.5" x 61.5" (53.17 sq ft)
All Caesarstone slabs come with a standard engineered cut, ready for experienced fabricators to fabricate the surface to your specifications after cutting the perimeter. Your surface's edge profile can be custom-designed by any fabricator in various thicknesses that inspire your design. Choosing the right edge profile for your specific design style and aesthetic adds the all-important finishing touches to your surface and optimizes your design.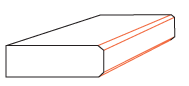 Aris
Mitred
Recommended for Supernatural design. Top radius should be 1/8" (3mm)
It's easy to care for your Caesarstone countertop.
Simple cleaning – A splash of warm soapy water will do.
Prevent patina – Wipe away any liquid spills and splashes; always keep the surface dry.
Removing stains – Gently rub with an approved cleaner and rinse.
Visualize it in your 3D space