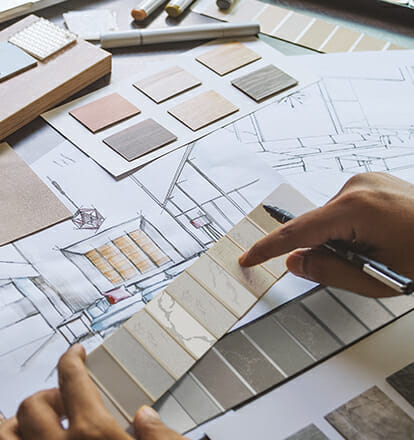 Your creative journey,
our guidance
Hire the Right Pro
Find out which expert you'll want to hire, if at all, and how to choose the one that's good for you, to plan and execute your project together. You can hire a pro to do the entire job or just help with certain aspects of your project.
Things to Consider
Verify which professional you'll need (get references and see work examples)
Get quote for the project, and discuss the billing proves, including changes in plan
Check if any building permits are required
Finalize full layout (including utilities, appliances, lighting fixtures, and storage space)
Create moodboard for matching materials (floor, cabinets, etc.)
Sign a detailed contract before work starts
An architect may be required for structure changes and the relocation of utilities. A general contractor can organize all the trades involved, or you may want to hire them independently in a DIY project.