Homeowners often wonder how they can complete the look of their kitchen space. While opting for fresh tiles, paint, and sleek kitchen appliances are fine choices, having the perfect countertop makes a noticeable difference.
Quartz is amongst the best countertop materials for kitchen countertops. It can make a homeowner's kitchen stand out from others in the neighborhood. The fact that quartz countertops are one of the world's hardest materials and are compatible with practically any design allows homeowners to experiment with different countertop designs, patterns, and color combinations.
There is a wide range of options of Bellingham quartz countertops to choose from, which can make it difficult for homeowners to make a decision.
This guide makes decision making a bit easier. Homeowners will learn everything they need to know about Bellingham quartz countertops and where to buy them: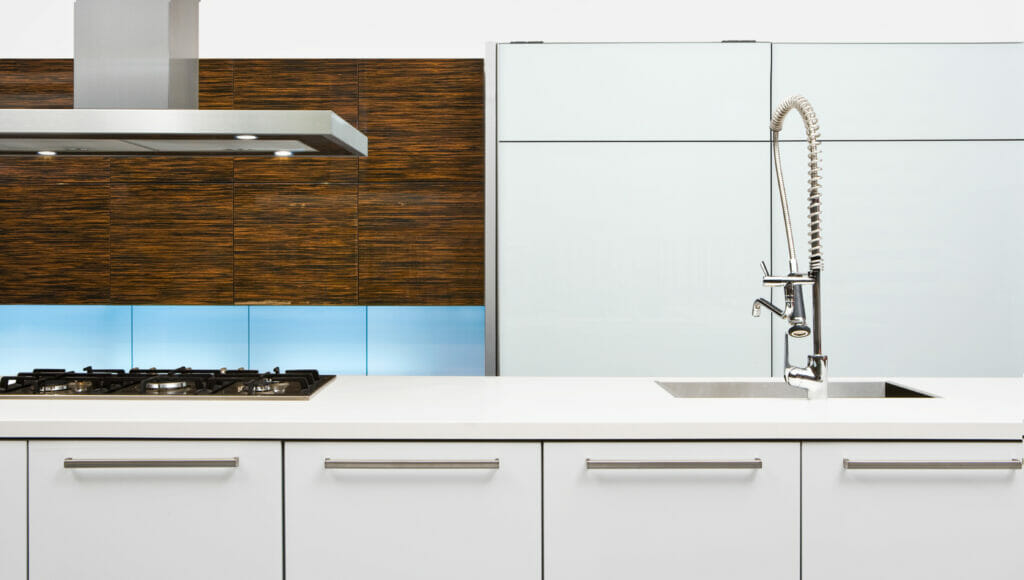 Why are quartz countertops the perfect countertop material?
Quartz countertops are a flexible alternative for various interior design styles because of their wide variety of colors, patterns, and tones. Engineered quartz comes in everything from solid, monochromatic tones to vivid patterns with intricate movement and veining.
Engineered quartz also offers a number of other inherent qualities, such as being sturdy, stain-resistant, and durable. Thus, it is a perfect alternative to other stone surfaces for interior spaces. In addition, quartz offers significant versatility and a distinctive aesthetic that make it ideal for any project.
In addition, maintaining quartz countertops is very easy and simple for homeowners. A mild cleanser that is easy to apply and requires little cleaning ensures a consistent shine. In addition, homeowners don't need to wax or seal anything.
That's not it. Other advantages of quartz include:
Non-porousness: It doesn't absorb any moisture, which means it's easier to clean.
Safety against bacteria: Quartz surfaces don't have any scope for bacteria to grow due to their non-porousness.
Find a reputable quartz manufacturer in Bellingham
Homeowners can opt for quartz countertops from the best manufacturers in Bellingham, including Caesarstone.
Caesarstone is considered to be one of the best manufacturers of Bellingham quartz countertops. Caesarstone provides an array of quartz countertop designs and uses a state-of-the-art engineering process to craft surfaces with 90% quartz minerals. Caesarstone produces quartz that is highly durable and non-porous.
The best quartz countertops Bellingham has to offer are available in various sizes, allowing homeowners to find a product that works with their home.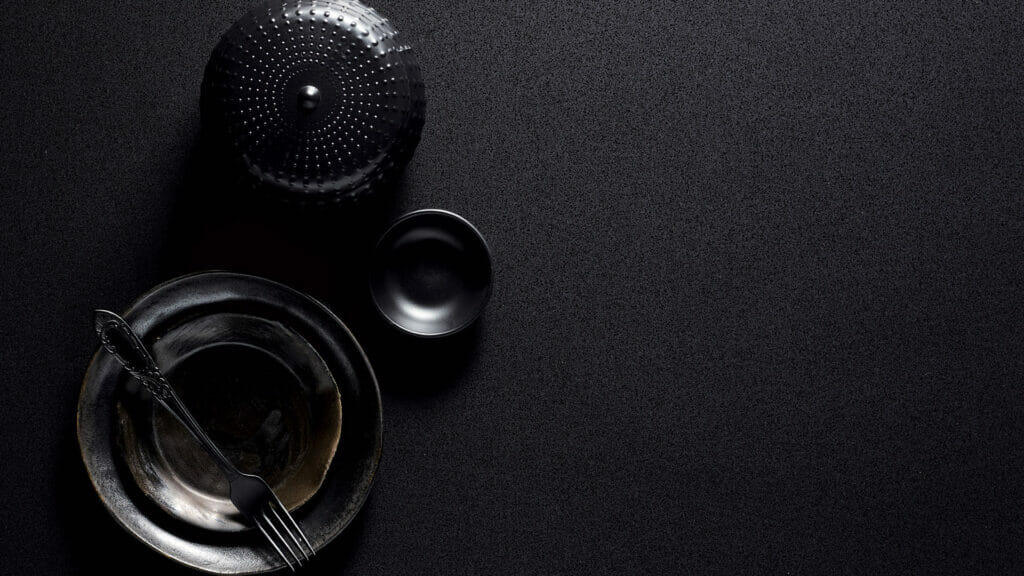 Which kitchen trends can homeowners in Bellingham consider?
Quartz countertops with multi-colored cabinets
A wide range of Bellingham quartz countertop options are available for kitchen remodeling and go well with brightly colored cabinetry.
For homeowners looking to create striking contrast in their kitchen, brightly colored cabinets are a terrific choice. For instance, bright cabinets go nicely with lighter quartz countertop colors like white, beige, lavender, and Caesarstone's 2141 Blizzard.
Depending on their desire for color tones, homeowners can choose blue or green cabinets as well. In addition, homeowners can experiment with vibrant hues like red or orange to create a focal point in their kitchen for a more dramatic appearance.
Caesarstone's extensive countertop range in Bellingham guarantees that homeowners will always be able to match their favorite countertop colors and styles with light cabinets, windows, and doors.
Neutral colored countertops
Quartz countertops that are neutral showcase a timeless beauty that complements any home style. Gray, beige, or off-white colors are contemporary, fashionable, practical, and soothing for the eyes. A phenomenal choice is 5121 Layalite from Caesarstone.
Countertops with distinctive patterns and veining are another fantastic option for Bellingham homeowners looking to add some personality to their rooms. The majority of neutral-colored counters may blend in with other classic elements (such as oak flooring or vintage crockery) while retaining a posh appearance.
Honed countertop textures
In Bellingham, countertops made of shiny quartz are quite fashionable. However, honed quartz countertops are less reflective than glossy quartz surfaces. A honed finish is best for homeowners who want to give a sophisticated yet modern look to their kitchen space.
For homeowners who want to obtain a honed textured look, dark honed countertops like 3100 Jet Black are among the most popular quartz countertops. This matte quartz color's attractive look produces distinctive images that reduce glare from excessive light. This is a benefit for homeowners who want to use their kitchen areas as workspaces.
When paired with accessories that complement the designs of the kitchen, such as curtains, houseplants, carpets, and colorful glassware, homeowners seeking honed quartz countertops can also create a subtle aesthetic difference.
Patterned quartz countertops
The simplest method for homeowners to give their interiors a subtle sense of character and elegance is to employ veined and patterned kitchen counters. For those who desire a traditional, sophisticated kitchen, a veined quartz countertop color like 5131 Calacatta Nuvo is ideal.
Countertops with veining and patterns become the focal point of the kitchen's design. Plus, it produces an eye-catching aesthetic that is simple to match with other features like cabinetry, walls, and flooring. Also, one can pair it with wooden cabinets to provide a rustic ambiance to the kitchen space.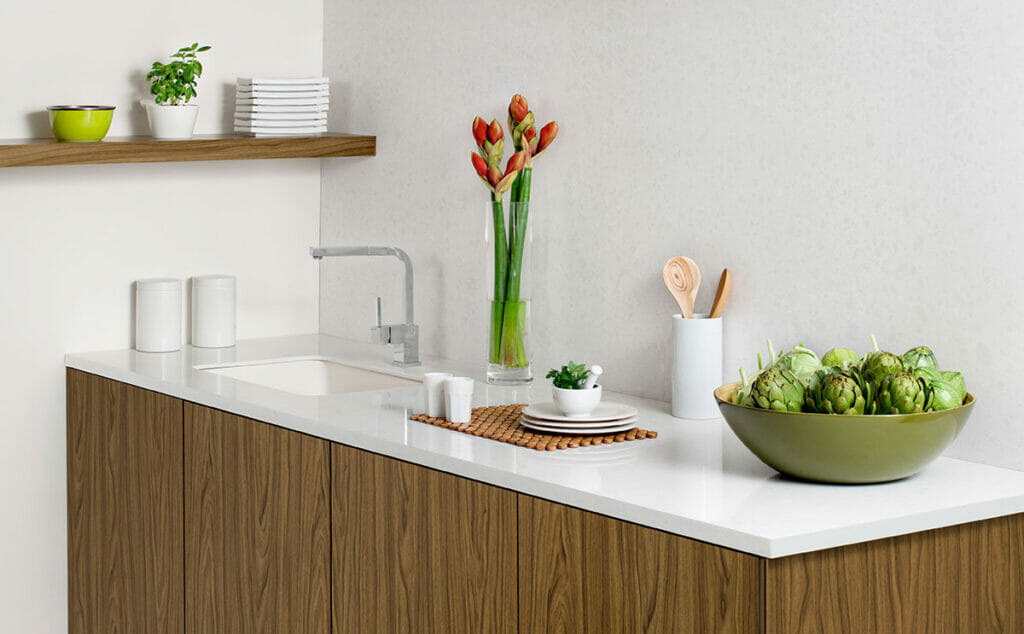 All-white
All-white decor never goes out of style.
Any kitchen space will seem clean and bright with an all-white color scheme. To create a subdued, layered appeal, homeowners can choose from a variety of white and cream tones. Homeowners can select a white quartz countertop that matches the appearance of any style of white cabinet thanks to the practically infinite variety of colors, patterns, and finishes available.
To create a minimalist impression, homeowners can also choose a single shade of white. The kitchen has a serene, tranquil atmosphere thanks to the monochrome design, which also gives the impression of more space. Caesarstone's 1141 Pure White is a fantastic example of the best countertops Bellingham WA has to offer for this style.
Quartz countertops Bellingham, WA — Conclusion
When it comes to choosing the best quartz countertops Bellingham has for kitchen interiors, buying it from the right manufacturer is a must. Quartz countertops in Bellingham manufactured by Caesarstone are high-quality and last a lifetime.
In addition, Caesarstone uses natural quartz to create the most durable countertops for homes. Plus, Caesarstone provides homeowners in Bellingham with many options to properly match their style.
Checkout the Caesarstone color catalog to get a look at our product and collections, like a Pebbles Collection.