Choosing the right material for your kitchen and bathroom countertops can be a daunting task that requires careful attention. After all, the countertops provide the central working and food preparation area in your home and form the true foundation of any space. The choice is an investment you ultimately want to last for years to come as it determines the value attached to the kitchen or bathroom. As such, you must choose a countertop material that is highly durable, outstanding in appeal, and that seamlessly fits with the overall design of the room.
All of that said, this is not always the easiest task. There are different types of countertops, which doesn't necessarily make it easy to choose the right fit for your space. To help you make the right choice, we lay the trending types of countertops you can choose in 2021 designed to last well beyond typical trends.
To experience the above-mentioned benefits and access various colors and styles, homeowners should choose quartz and ensure they are getting it from a reputable countertop manufacturer like Caesarstone.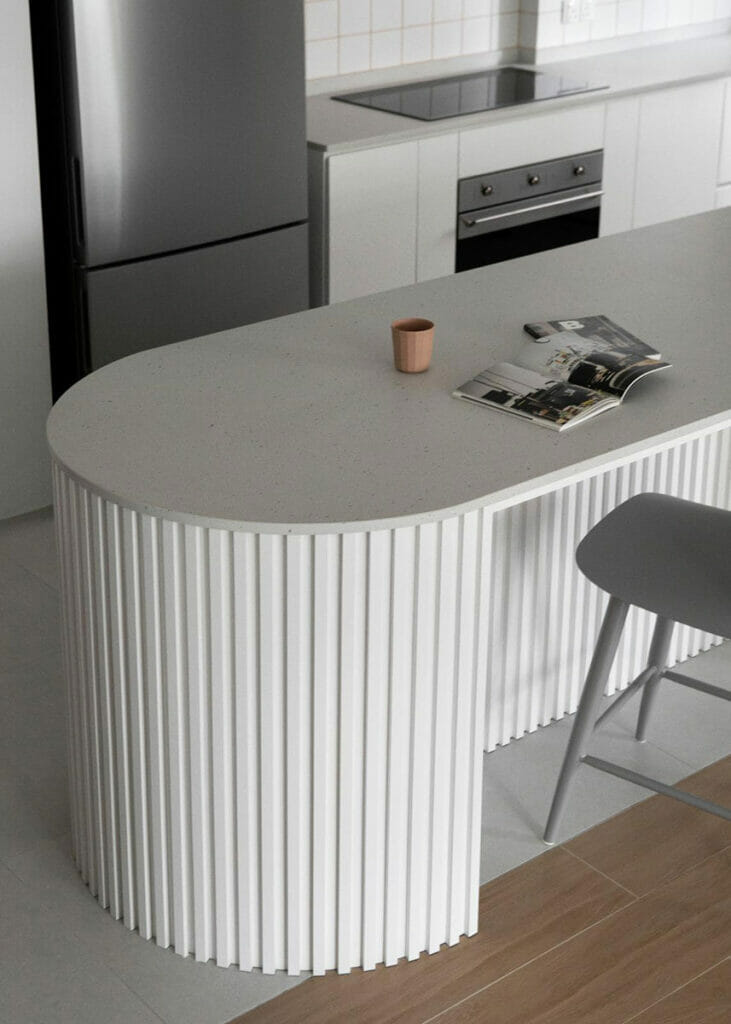 Trending Types of Kitchen Countertops In 2021
Trend 1: Quartz is Not Going Anywhere
Quartz countertops rank top as one of the most popular countertops in 2021. This engineered stone is a popular choice for its spotless reputation, durability, and elegance.
But it's no surprise quartz is rapidly growing as a top preference among homeowners. This non-porous kitchen countertop material is known for resisting stains, scratches, bacteria, and heat. Quartz's incredibly hard surface makes the material an excellent choice for kitchen countertops.
To that end, quartz is also extremely low maintenance and requires zero sealing, oiling, or any advance cleaning needs. Its elegant aesthetics ultimately add resale value to your property. Not to mention, quartz comes in no shortage of styles and colors; since it's man-made, it is easily customized to the pattern and color of choice. Check out our most popular types of quartz countertops.
Trend 2: Butcher Blocks
Stone countertops are a perfect selection for your kitchen, but if you want an affordable alternative, butcher blocks are a sure fit. Think of butcher blocks as pieces of wood that are tightly bonded to form one large slab. Traditionally, butcher block countertops have been made of all types of wood, including maple, cherry, oak, walnut, and even teak. You want to choose the type of wood carefully as it determines the final look of your countertop.
One piece of advice when choosing the wood is to ensure it matches the style of your home, kitchen, or the space you intend it.
The most outstanding benefit of wood countertops is that it's the only countertop surface you can directly cut and slice without worry. These countertops need to be oiled and cleaned regularly to stay hygienic and to look their best.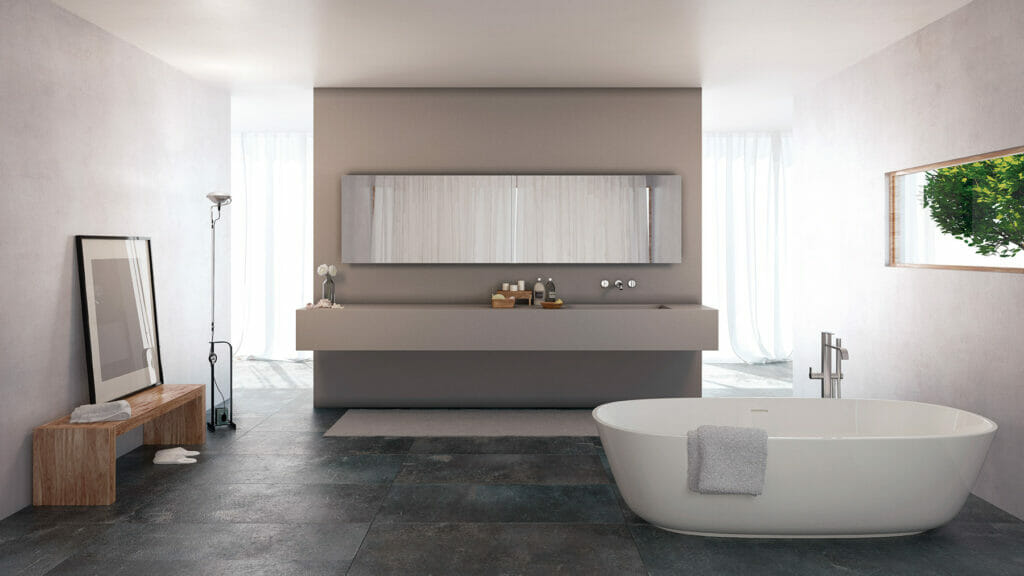 Trend 3: Concrete for the Modern Kitchen
If you're looking for countertops that will elevate your industrial or modern kitchen, concrete is a sure candidate. Concrete has that firmly bold and striking look but is also strong, which is why the material is used for roads and sidewalks.
Caesarstone offers a number of quartz countertops that mimic the look of concrete. Homeowners can choose colors like 4601 Frozen Terra or 4003 Sleek Concrete to achieve this look.
Trend 4: Honed vs. Polished; Which is Trending?
The choice between honed or polished countertops is vital in your final design. Unfortunately, it's not an easy one to make. So, how different are honed and polished countertops? And how can you decide which is best for you?
Honed countertop surfaces have a soft sheen with a more natural look and less formal aesthetic. These surfaces, also known as matte, have an organic and authentic appearance boasting a less glossy finish. They create surfaces that are smooth, flat, and consistent with no ridges or bumps. There's little or no shine or reflection as the natural polish is removed. Honed countertops can be your preferred choice if you're looking to reduce the reflection of overhead lighting in your space and evoke a more relaxed casual look.
Polished countertops are quite the opposite. They have a glossy surface that is highly reflective, more polished, and vibrant. This makes it easy to show more pronounced stone qualities such as the colors, veins, and patterns. The reflective glossy surface adds to the countertop's appeal.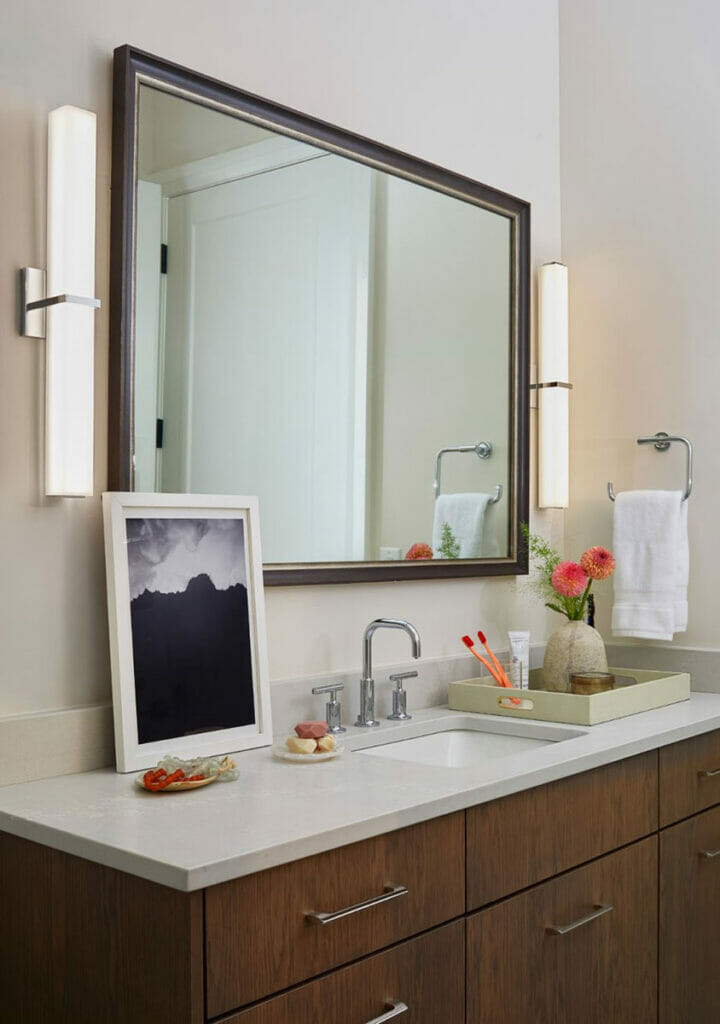 While this vibrancy in polished countertops has made them more popular and widely used countertops in the market today, we're seeing a lot of honed countertops in 2021. When ideating on the types of stone countertops, you want to consider how well it conceals scratches and marks. Honed countertop finish is perfect for achieving a solid modern design and can be applied to different countertop materials, such as quartz, granite, and marble.
Caesarstone offers a number of eye-catching countertops in honed finishes, such as 5110 Alpine Mist, 5220 Dreamy Marfil, and 4141 Misty Carrera.
Trend 5: Character Filled Countertops
It's no surprise veined and patterned countertops are growing in popularity by the day as more homeowners seek to add more character to their countertop surfaces and homes overall. Subtle countertop patterns are certainly a trend you can expect to see more in 2021 and beyond. You can expect these more as designing begins to lean towards minimalism.
The good thing is the latest countertop designs are not short of patterns. In fact, most countertop materials come in a wide variety of patterns, no matter your color scheme or design preferences. Countertop materials like quartz are best known for this.
Bottom line
There are many countertop trends for 2021 that allow homeowners to achieve the perfect look in their kitchen and bathroom spaces. However, the above countertop trends seem to extend well beyond 2021.
With this selection of the most popular countertop materials, styles, and finishes, you can move with confidence to choose the perfect fit for your space for years to come. And if you want your countertop to last all those years, choosing Caesarstone quartz as your top pick is a sure way to achieve that longevity.