Designing or remodeling a home is not an easy task. Many factors such as the design, color, and other additional features must be considered. Over time, most of these features like cupboards or counters may need replacements or repairs. Countertops are some of the most vital features in homes. However, they may need regular replacement, particularly when the wrong countertop material was installed. The type of kitchen or bathroom countertop material not only influences the aesthetic appeal in a space but also determines how much a homeowner saves in terms of replacement costs and time.
Replacing countertops does not have to be complicated. However, the initial step that any homeowner must factor in is the type of countertop material to use. For instance, replacing kitchen countertops may be a vital move if the type of countertop installed has irreparable cracks or is porous. This is why homeowners should select a durable, non-porous countertop material like quartz. If purchased from a top brand like Caesarstone, these countertops will last for years, ultimately eliminating unnecessary costs for repairs and replacements.
Let's discuss the A-Z of replacing countertops.
When should countertops be replaced?
When the countertops have sustained irreparable damage over time 

This is a common problem in most homes. While most countertop materials are relatively durable, lack of care and maintenance often leads to countertop damage. If kitchen or bathroom countertops are not well maintained, they may sustain cracks, heat stains, chemical stains, or even deep knife cuts. Some materials, especially those that are porous, often sustain water damage, especially when not regularly sealed. When this happens, homeowners are left with an extensive repair, which in most cases is not viable, necessitating a complete replacement.

Luckily, quartz countertops are suitable for both kitchens and bathrooms and are available in different colors.
When the countertops no longer match a home's design vision

It is not uncommon for a homeowner's design vision to change over time. A homeowner who has installed laminate countertops may need to replace the countertops in the future with something more fresh, modern, or exciting. With the wide variety of colors, patterns, and styles in quartz countertops, this should not be a problem. Quartz Caesarstone countertops are the best option regardless of the hues that a homeowner wants, plus because of their timeless appearance, they will never go out of style!
When countertops no longer suit the work habits and lifestyle

Replacing bathroom countertops with quartz may be the only option for busy persons. This is because it is easy to clean and maintain quartz countertops. Replacing bathroom countertops with quartz will not only save the homeowner cleaning time but also costs that would be incurred with regular sealing.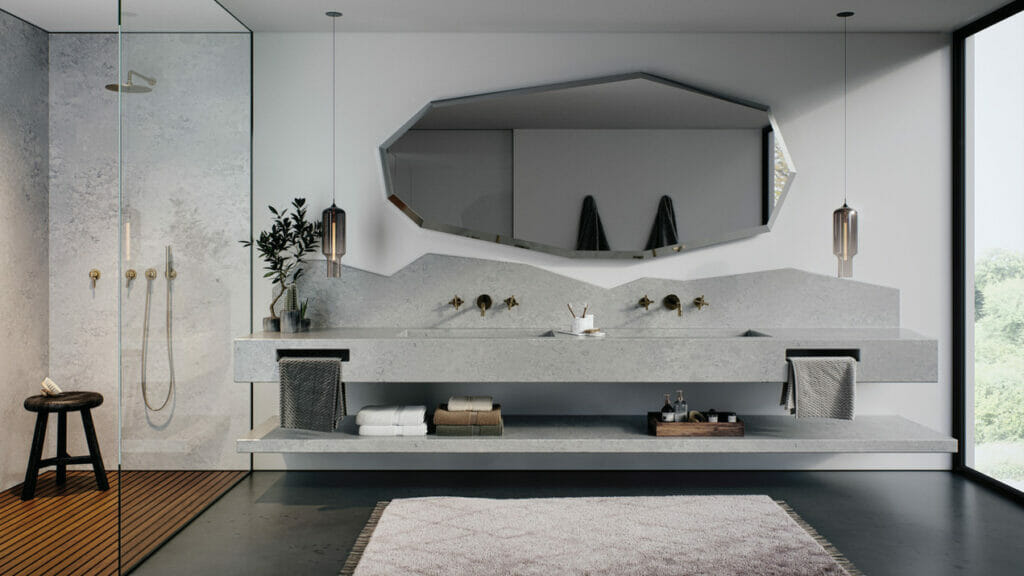 What are the best countertop replacement materials?
When replacing countertops, the cost will vary. However, it can be expensive depending on the material chosen and the cost of labor. And no one wants to keep digging into their pockets for yet another replacement. For instance, replacing the worn-out countertop with high maintenance or porous material is a mistake that most people make. This is why it is vital to carefully select the countertop material before replacement. As we have discussed, quartz countertops come highly recommended for bathroom or kitchen countertops. Here is why.
Quartz is a highly durable material – No one, no matter how much they intend to spend, wants to keep spending time and money replacing countertops. As such, most people lean toward quartz countertops given the high durability that has been proven over time.
Quartz is a non-porous material – Installing porous countertop materials is not only expensive in the long run but also poses a health hazard for the entire family. When water and other liquids seep into countertops, they create a perfect environment for bacteria to thrive. And when taking into account the cost of regular sealing, quartz countertops are an excellent bathroom or kitchen countertop choice since it eliminates both bacteria risk and additional expense.
Quartz is available in a range of colors – While other countertop materials offer limited colors and designs, quartz has several options. As such, getting your preferred design, style, and coloring is quite easy.
Still torn between which quartz countertops to use for the countertop replacement project? Here are some Caesarstone colors that are sure to make a statement in any space.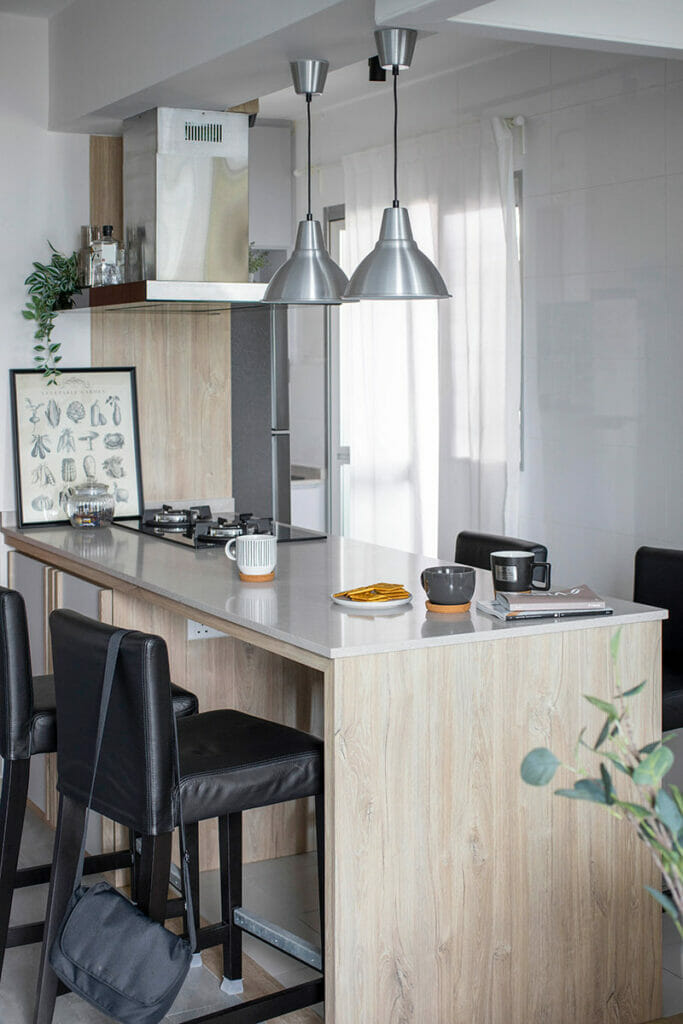 Still torn between which quartz countertops to use for the countertop replacement project? Here are some Caesarstone colors that are sure to make a statement in any space.
Dark/Black
Grey
4044 Airy Concrete – For any who want a rough finish, this is the perfect quartz countertop material. It has a real concrete feel with white flashes and darker hues throughout each slab. Its unique textured surface also provides an airy feel.
4130 Clamshell – While it provides a polished finish, the light grey coupled with white features and soft veining results in a magical finish.
4043 Primordia – This quartz countertop has a rough finish with rich off-whites, touches of browns, and veils of greys, it provides a modern industrial look.
White
5141 Frosty Carrina – The ivory white mixed with the grey veining gives a timeless, honed, and polished finish. Like any Caesarstone countertop, it is easy to care for.
3141 EggShell – For the ideal clean and calm vibe, stick with this coloring. Caesarstone's EggShell provides a fresh countertop surface that is just far enough from white to offer peace to the entire space.