Quartz countertops are no doubt beautiful showpieces that transform an ordinary space into something extraordinary. In addition to being strong and high-quality stone countertops, quartz countertops' versatility makes them an ideal choice for any homeowner looking to achieve a specific style in their kitchen, bathroom, or closet.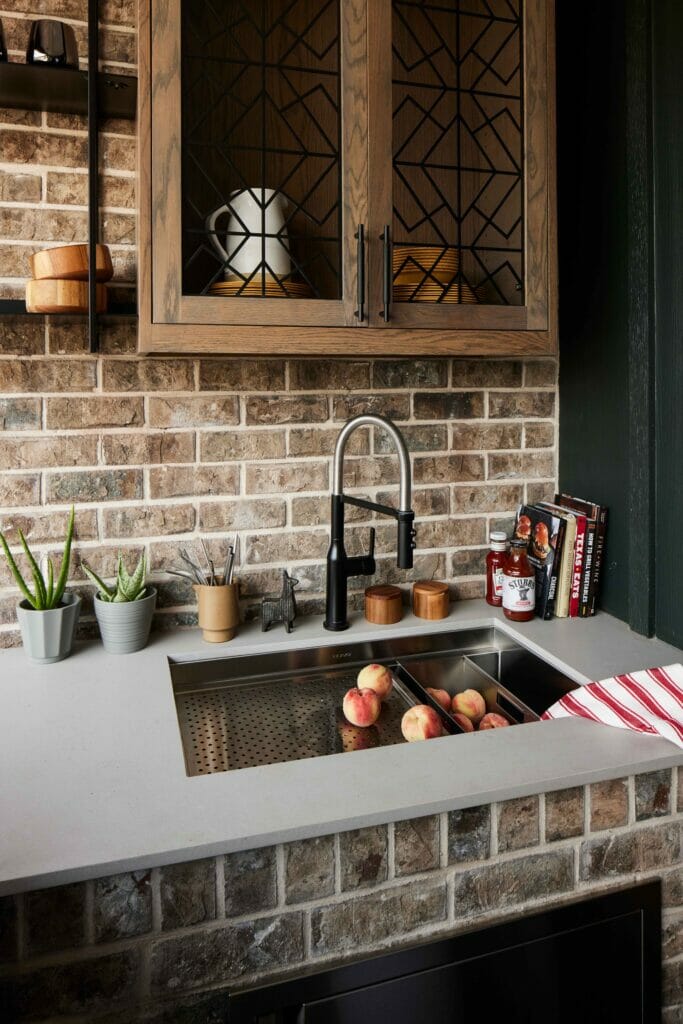 That said, homeowners should always do their research before purchasing quartz countertops in Las Vegas and choose a reliable, well-respected brand like Caesarstone. Whether someone is renovating a bathroom and wants a luxurious countertop like 5212 Taj Royale or opting for a rustic kitchen and looking for a color like 406 Clearskies, Caesarstone has dozens of spectacular choices.
Imagine creating your dream closet, incorporating the classic elegance of 5031 Statuario Maximus, or sipping cocktails with friends at your stunning home bar, topped with the opulent 5101 Empira Black.
Apart from the plethora of colors, homeowners will get to personalize their countertops by choosing from a variety of slab thicknesses, finishes, and edge profiles. Homeowners can choose from finishes such as polished, honed, natural, concrete, and rough. They can opt for simple edge profiles such as eased or more detailed options such as double bevel.
In short, Las Vegas homeowners can get everything they desire from a countertop by choosing a premium quartz countertop from a brand like Caesarstone.
Slabs like 5112 Aterra Blanca boast the beauty of a creamy marble surface and options like 6003 Coastal Grey offer the dynamic, intricate details of granite.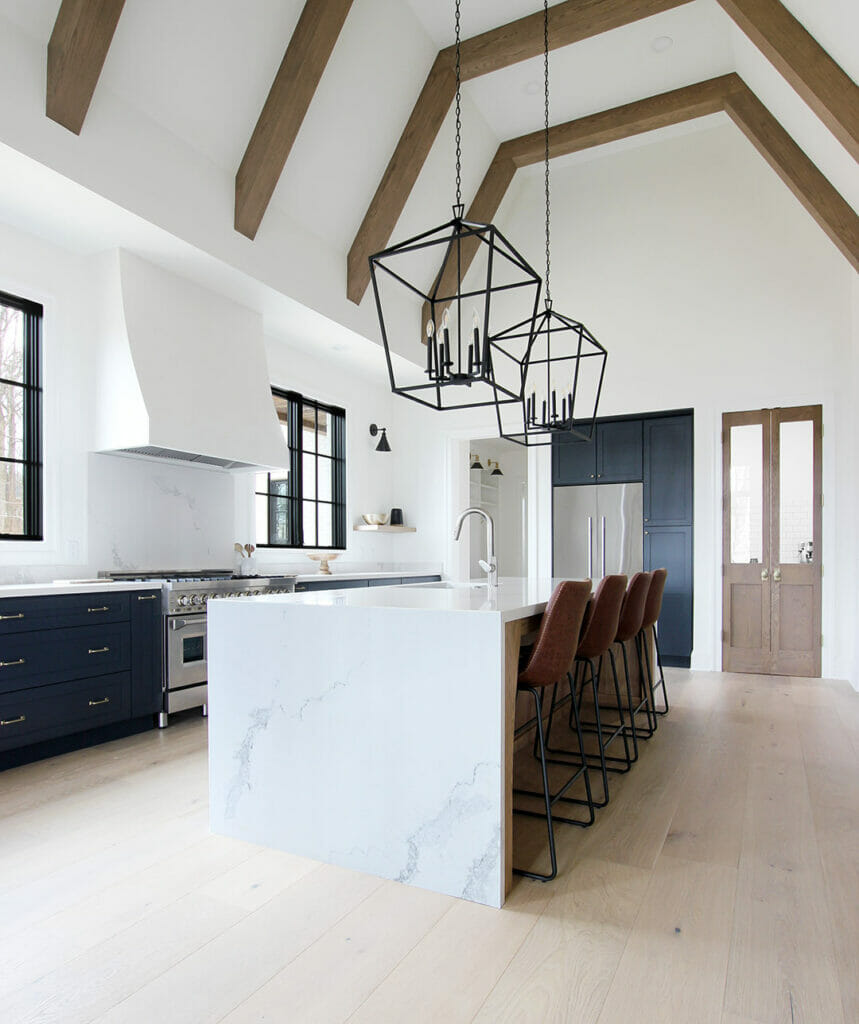 Quartz countertops prices
Looking for the lowest priced quartz countertops in Las Vegas, NV? This may not be the ideal benchmark to set for your renovation. Instead look for value and quality. When purchasing quartz countertops, quality is critical if you want countertops that are beautiful, durable, and long-lasting. This is why opting for a reputable, top-quality quartz countertop manufacturer like Caesarstone is key to purchasing. Caesarstone products also come with a lifetime warranty.
While finding cheap quartz countertops in Las Vegas may seem like a win in the short term, it could end up costing homeowners in the long run. Good quality quartz will be low maintenance and not require much regular upkeep. High quality quartz is heat and stain-resistant designed to last many long years despite everyday usage.
Cheap prices may be a red flag that homeowners are not getting a high-quality material.
A premium quartz countertop can range from about $60 to $150 per square foot. While the cost is higher than some other popular countertop materials, high-quality quartz, unlike other popular countertop materials, will not have to be replaced. It also does not ever require sealing and is not prone to stains and damages.
Where to buy quartz countertops in Las Vegas, NV
When looking for quartz countertops in Las Vegas, there are several brands to choose from. However, to make sure they are making the best possible investment for their home, homeowners should opt for a well-respected brand. To view Caesarstone countertops near you, visit https://www.caesarstoneus.com/where-to-buy/.
Here is a list of retailers and fabricators that sell quartz countertops in Las Vegas. These products are also available at The Hope Depot, as well as IKEA.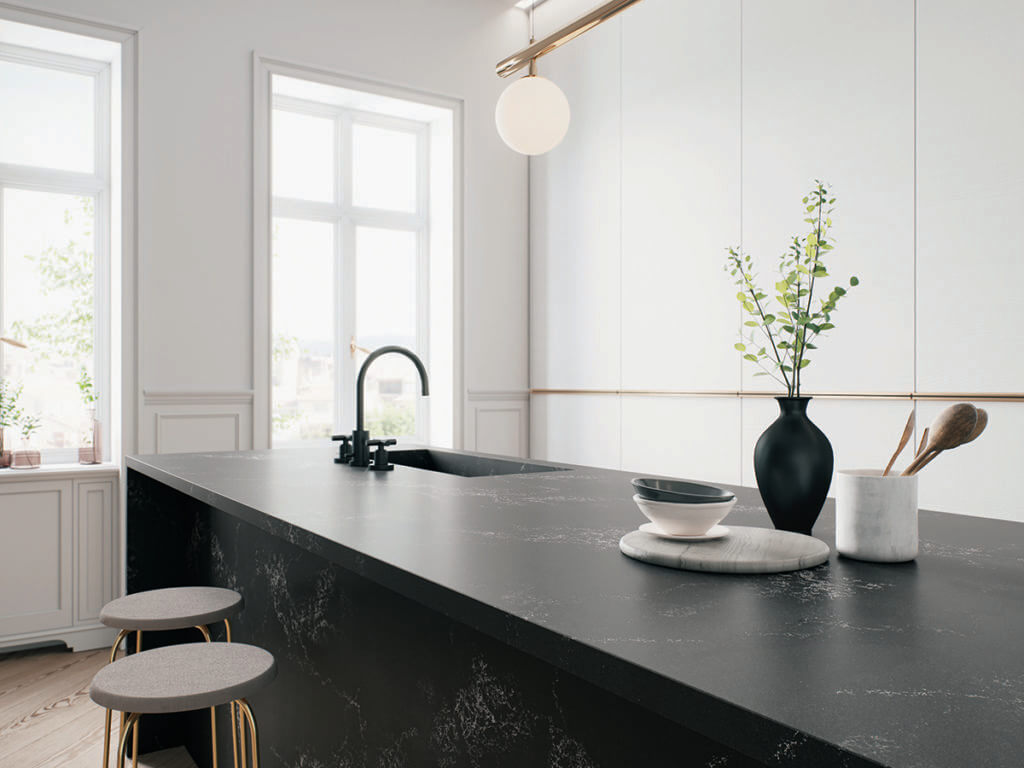 Retailers:
Euro Kitchen Cabinets Showroom
Location: 10140 W. Tropicana Ave. #124,
Las Vegas, NV 89147
ProSource Showroom
Location: 7350 Dean Martin Dr. Ste 303,
Las Vegas, NV 89139
Ferguson Bath & Kitchen Showroom
Location: 4175 S Grand Canyon,
Las Vegas, NV 89147
Lvkb Showroom
Location: 9893 S. Eastern,
Las Vegas, NV 89123
Artesia Kitchen and Bath Showroom
Location: 2972 S Rainbow Blvd.,
Las Vegas, NV 89146
Pro K and B
Location: 6285 Dean Martin Dr.,
Las Vegas, NV 89118
Designer Kitchens And Baths Inc Showroom
Location: 6380 S Valley View Blvd. #302, Las Vegas, NV 89118
Element Cabinet Design Showroom
Location: 7140 Dean Martin Rd. Ste 700,
Las Vegas, NV 89118
Dream Home Showroom
Location: 6445 W Sunset Rd.,
Las Vegas, NV 89118
Euflooria Showroom
Location: 7910 S Rainbow Blvd. #100,
Las Vegas, NV 89139
Marble Express – Las Vegas
Location: 3925 W Sunset Rd.,
Las Vegas, NV 89118
Endnote
There are several locations to purchase quartz countertops in Las Vegas. And with unmatched durability and endless options for innovation and creativity, it's easy to picture quartz countertops being the main feature of your next renovation project.&
However, quality is key, which means shopping for bargains does not always warrant the best results. Make sure to do your research prior to selecting the best quartz product for you.