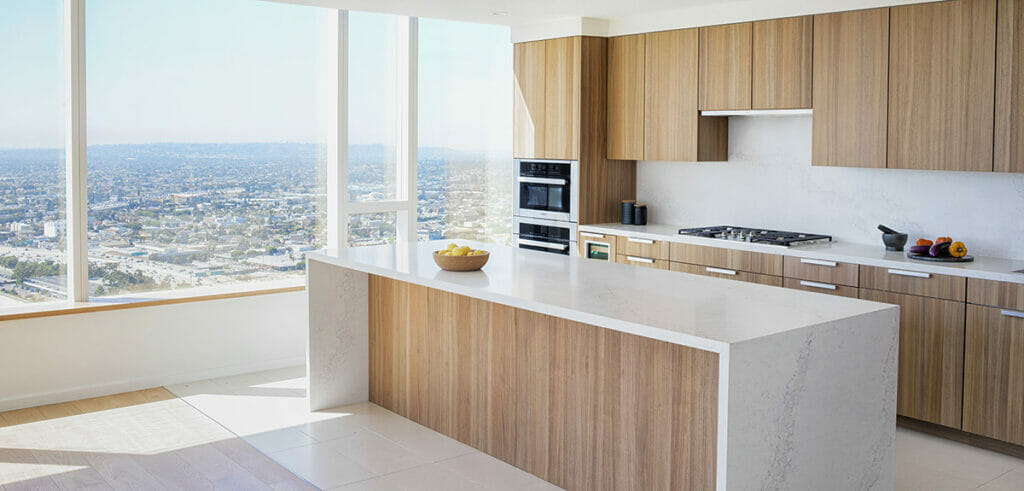 Building a kitchen design from scratch is not an easy task. Most homeowners feel overwhelmed with the many decisions they have to make in a brief period. Caesarstone offers a step by step project checklist to help define your dream. However, the key is going one step at a time and starting with something that can be fun and that helps to create the ideal look. We are talking about the focal point of any kitchen: the countertop. Even though there are many options available on the market, quartz countertops are a stunning and popular choice among many homeowners and there are several reasons why.
Quartz countertops in Pittsburgh, PA are made of a combination of resins and ground quartz, which is a mineral. That means that quartz countertops are not natural stones but rather a surface that is man-made. 
Due to its manufacturing process, quartz is durable, non-porous, and heat- and stain-resistant. When it comes to cleaning, quartz countertops only need some mild soap and a cloth to leave the surface as good as new.  
Further, for homeowners whose hearts are set on the look of natural stone, premium quartz countertop manufacturers like Caesarstone have several options that mimic the look and feel of natural stone. 5131 Calacatta Nuvo, for example, offers the stunning beauty of an Italian Calacatta marble. 
We know all of this sounds amazing, but when it comes to finding quartz countertops in Pittsburgh, it is important to learn what to look for.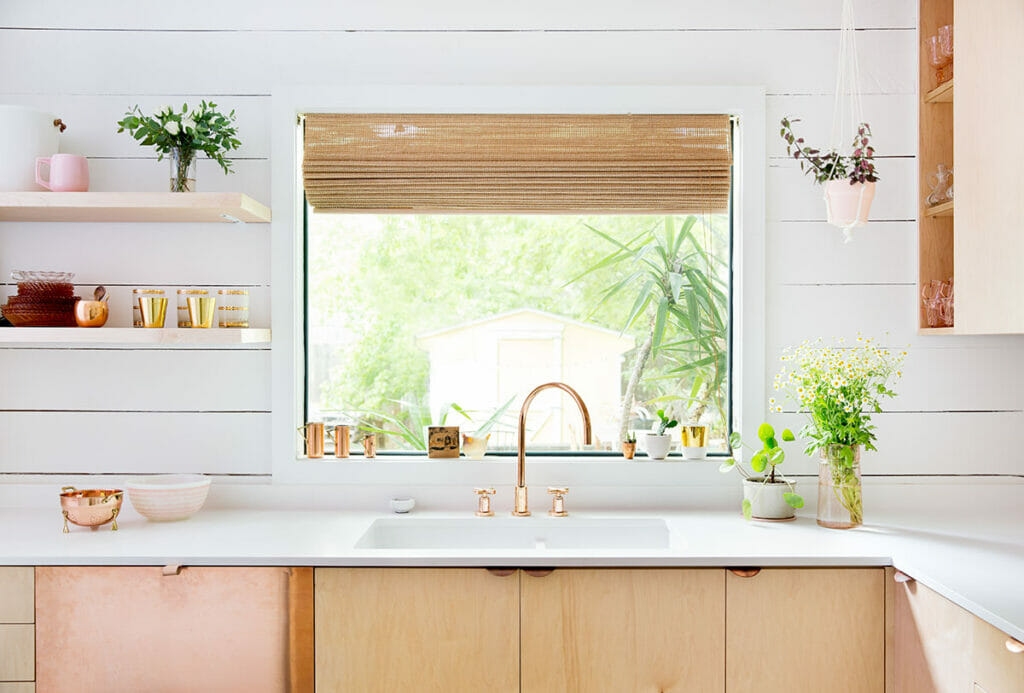 7 Tips to get the best quartz countertops in Pittsburgh, PA
Due to the high popularity of quartz composite countertops in Pittsburgh, this material is now available everywhere. However, homeowners should be careful and understand how to choose the ideal countertop for their home. To aid in that decision, here is a list of helpful tips everyone can use when purchasing their next quartz countertop.
Pick a supplier
Right now, there are several Pittsburgh quartz countertop suppliers. But it's important for homeowners who are looking for a quality countertop to choose a premium quartz manufacturer like Caesarstone. To learn more about where to find Caesarstone products, click here.
Ask for a quote
When asking for a quote, homeowners need to be clear and tell the provider they want to know the cost of the whole project. This means adding up the price of the slabs and the installation process. This way, they will have a good idea as to whether the overall project is possible within their budget.
Choose the right tone
One of the advantages of choosing quartz countertops is that they come in a great variety of tones and patterns. Homeowners have the option to pick either a solid color or something unique that features veining or other designs. The best part is that the color palette is wide and can suit a variety of home aesthetics. Whether a homeowner is seeking a color that is minimalistic like 1141 Pure White, bold like 4046 Excava, or anything in between, Caesarstone has a quartz countertop for any space.
Right now, black quartz countertops in Pittsburg are also a popular choice. This tonality allows homeowners to create a dramatic, yet timeless design. Caesarstone's Dark Collection has several striking options to choose from, including 5101 Empira Black.
To select the right one for a kitchen design, we will advise homeowners to try out different samples in their kitchen. That way, they'll know how the products look under real-life circumstances.
Pick the thickness
An important factor that not only influences the cost of a quartz slab but also the final look of any kitchen is the thickness of the product. Usually, the thickness recommended for all quartz composite countertops in Pittsburgh is 1¼ inch. But, homeowners can also choose something thicker or thinner. It is important to keep in mind that the thickness will ultimately depend on other features of the kitchen. For instance, the type of sink or the design of the cabinetry.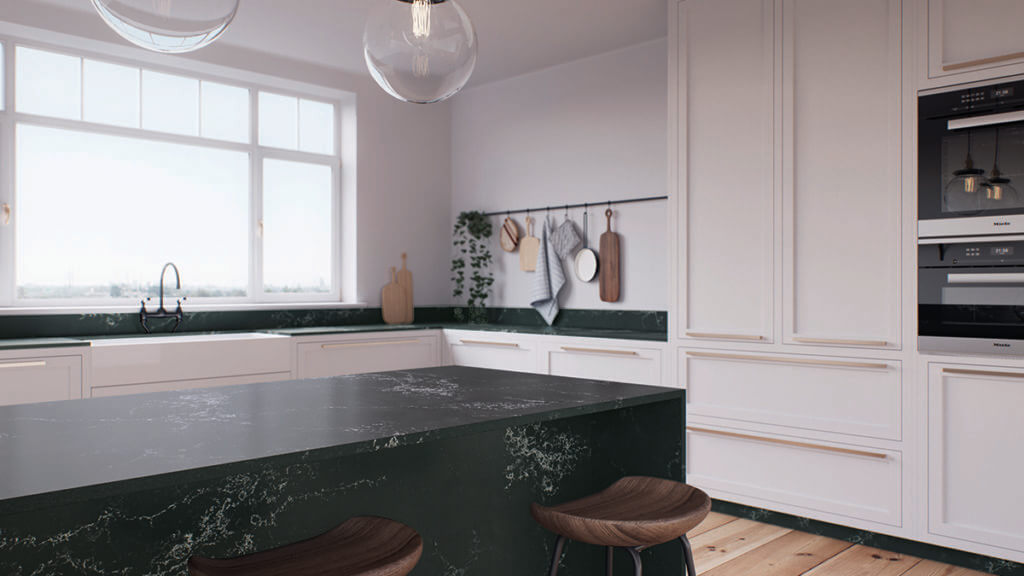 Personalize your edge
If homeowners truly want to make a statement, they can ask for a personalized edge. It could be something traditional, such as a full bullnose, or something more intricate, like a double bevel edge. This will ultimately depend on how much space the person has in the kitchen and what type of style they want to enhance. Caesarstone offers a variety of quartz thicknesses and edge profiles.
Remember that if homeowners decide to ask for a personalized edge, this will add an extra cost to the total bill. While well worth the money for many, it is vital to understand the added cost in case they have a budget for the kitchen remodeling project.
Consider appliances
An important step everyone needs to keep in mind before purchasing a quartz countertop is how their appliances will fit into the overall vision. Some homeowners forget to factor in appliances before installing the surface, and they come across many unexpected problems. Elements such as the sink and integrated features need to be already in place. That way, the experts can measure how much quartz is needed.
Hire professionals
When it comes to choosing and installing the best quartz countertops in Pittsburgh, it is crucial to hire experienced professionals. They can help homeowners pick the right countertop for the kitchen design they desire. Plus, they will make sure that the product is properly installed in the kitchen.