For all Long Island kitchen revamps, there is one mandatory element: a quartz countertop. This surface has become very popular in the last few years, thanks to all the benefits it offers to homeowners. A timeless material like this one will match any design. Plus, with its outstanding durability, it will last for a long time. We know this sounds amazing, but before buying quartz countertops in Long Island, it is important to get to know more about this material.
Even though there are several countertop options on the market, quartz is the best by far. All quartz countertops in Long Island, NY are made of a natural mineral combined with resins. While the surface is engineered it can mimic the look and feel of natural stone.  
For example, Caesarstone offers premium quartz countertops like 5111 Statuario Nuvo and 6003 Coastal Grey, which resemble marble and granite respectively. To purchase Caesarstone quartz countertops in Long Island, click here.
Many homeowners are choosing quartz for their renovation projects because this surface is not only beautiful but also durable, and could increase the value of any property.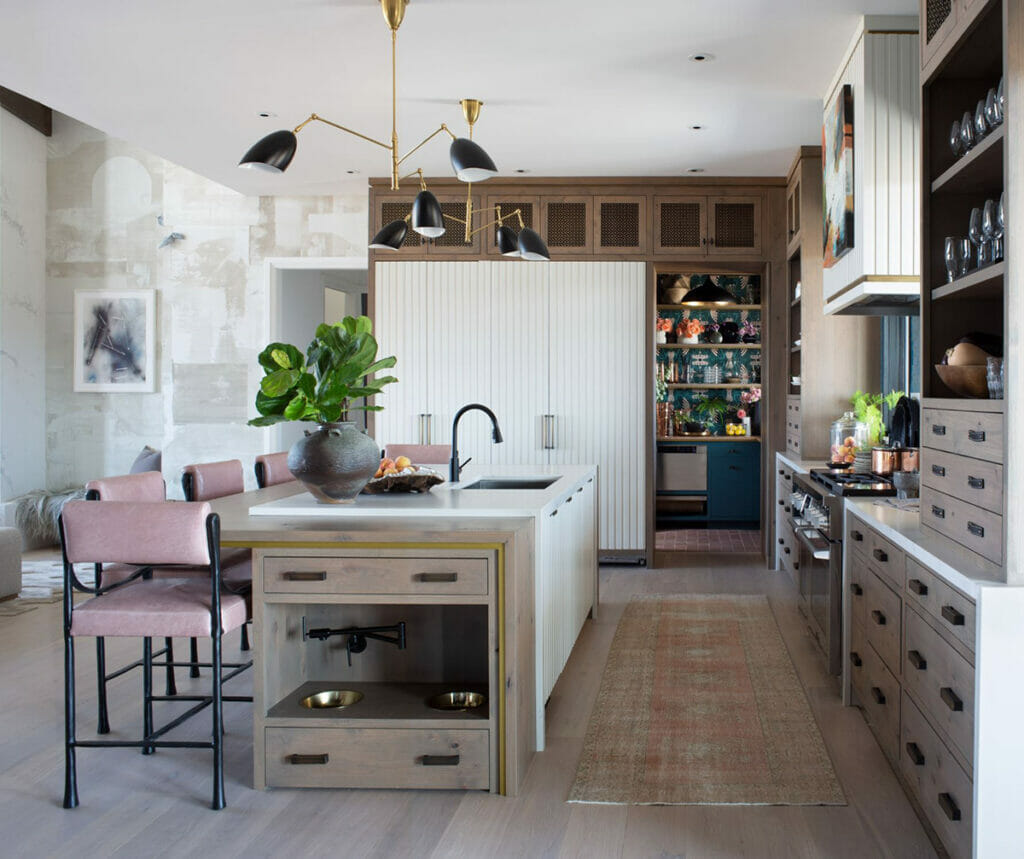 8 things to know about Long Island quartz countertops
As we mentioned above, quartz countertops in Long Island, NY, can enhance any kitchen style. This means all homeowners will be able to choose between unique styles and colors to find one that's perfect for them. But, to make the most out of this surface, it is crucial to learn about its different characteristics.
Thickness
The thickness of all Long Island quartz countertops varies depending on the brand and the style. But, overall, it ranges between ½ inch and 1- ¼ inch. We know that most Millennial homebuyers want a thin surface because of its modern aesthetic. In some cases, this won't be possible due to the design details or edge requested. That's why it is vital to talk to the provider throughout the process. Caesarstone offers a variety of quartz thicknesses and edge profiles to suit your desired look.
Personalized edge
When purchasing a quartz countertop, most homeowners like to ask for a personalized edge. Keep in mind only the top providers in the city offer this type of service. In this regard, there are several options, such as a bold square for those that want a contemporary design. Or something softer and elegant, like a bullnose corner. A personalized edge may add an extra cost to the bill, but it will be worth it.
Bacteria-free
Another thing to love about quartz countertops in Long Island is that they are antibacterial. Perfect for any household with children, this surface won't accumulate bacteria, germs, mold, or mildew. This means all homeowners can safely cook their meals without having to worry about compromising their health.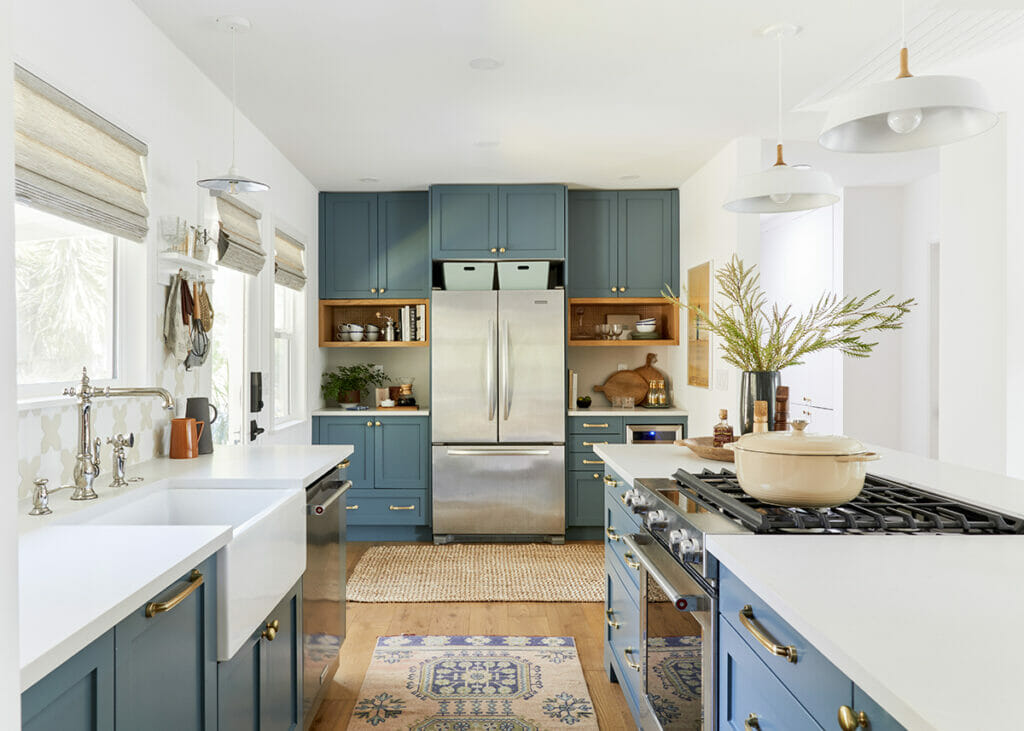 Stain-resistant
What truly makes quartz a fan favorite is that this material is stain-resistant. Due to its composition, a quartz surface doesn't have a high absorption rate. This means that after cooking a meal, homeowners can simply wipe off all the spills with a cloth. However, even this material is stain-resistant, it is recommended that homeowners tend to right away.
Heat damage
Another benefit of quartz countertops in East End, Long Island, is that they can withstand high temperatures better than other materials. However, a quartz countertop should not be exposed to heat for more than a brief period. Homeowners must be careful with hot pans since these can cause a thermal shock that can result in discoloration. Purchasing a heat pad or trivet is an easy and inexpensive way to avoid this situation and further protect your countertops from heat damage.
Maintenance
No one wants to spend hours on end cleaning a kitchen countertop. That's why quartz countertops, like those supplied by Caesarstone, offer one of the greatest benefits in the market: easy maintenance. The only thing homeowners will need to clean this surface is some warm water, mild soap, and a cloth. In case there are any stubborn stains, an approved quartz cleaner like Soft Scrub Liquid Gel will do the trick.
Tones
Quartz is a versatile material that comes in a wide range of tones that helps homeowners create unique kitchen designs. In this regard, depending on the provider, buyers can find quartz slabs that feature a uniform color or intricate patterns. Since there are a lot of options, this can become an overwhelming decision. However, to make it easier, start by getting some samples and trying them out at home.
Cost
When it comes to quartz countertops in East End, Long Island, the price of the slabs will depend on the design requested by the client and the complexity of the installation process. For instance, a quartz countertop that has a personalized edge, as we mentioned above, will be more expensive. But, in general, the cost of this surface will be between $50 and $100 per square foot.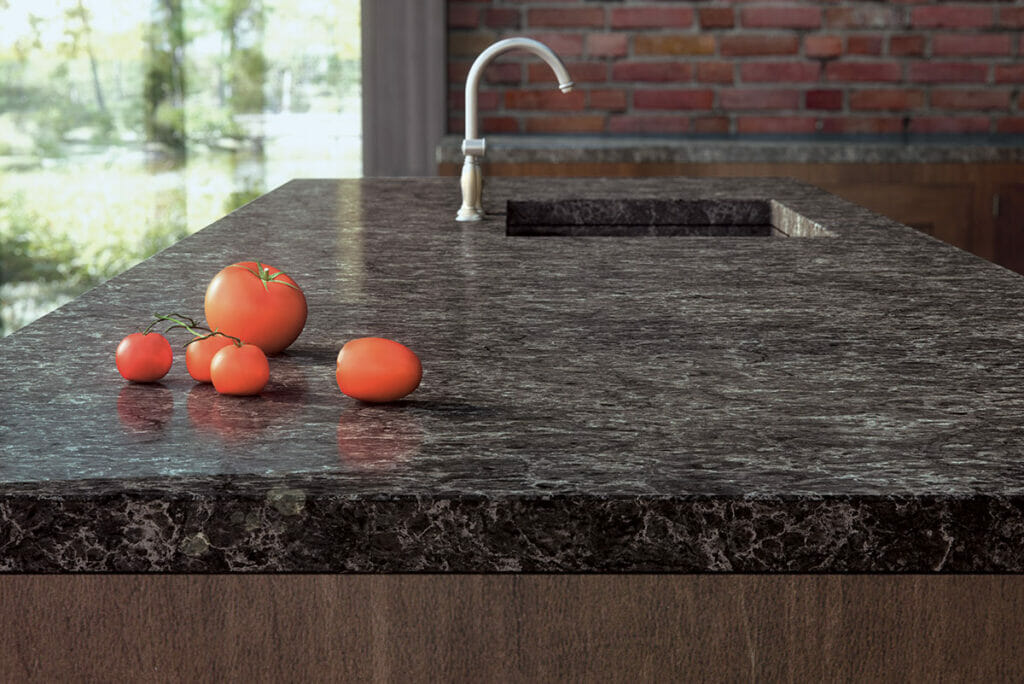 Why choose Caesarstone?
Long Island homeowners who have their heart set on quartz can rest assured that in purchasing a quartz countertop from Caesarstone, they will be investing in a strong, durable, and beautiful countertop that will last for many years. At Caesarstone, we stand behind the quality and longevity of our products, offering a lifetime warranty for indoor countertops. With a little bit of daily care and gentle cleaning, homeowners will have countertops that truly stand the test of time.