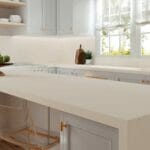 Recently, Caesarstone has added some new, innovative surfaces to its high-quality portfolio of quartz countertop products. Released in 2022, Caesarstone's Pebbles Collection features striking, nature-inspired designs that are not only sustainably crafted, but also made to last. When it comes to top-of-the-line quartz countertops, Caesarstone is amongst the best options for homeowners and business owners alike.
Read on to learn more about where to find high-quality quartz countertops in Louisville, KY.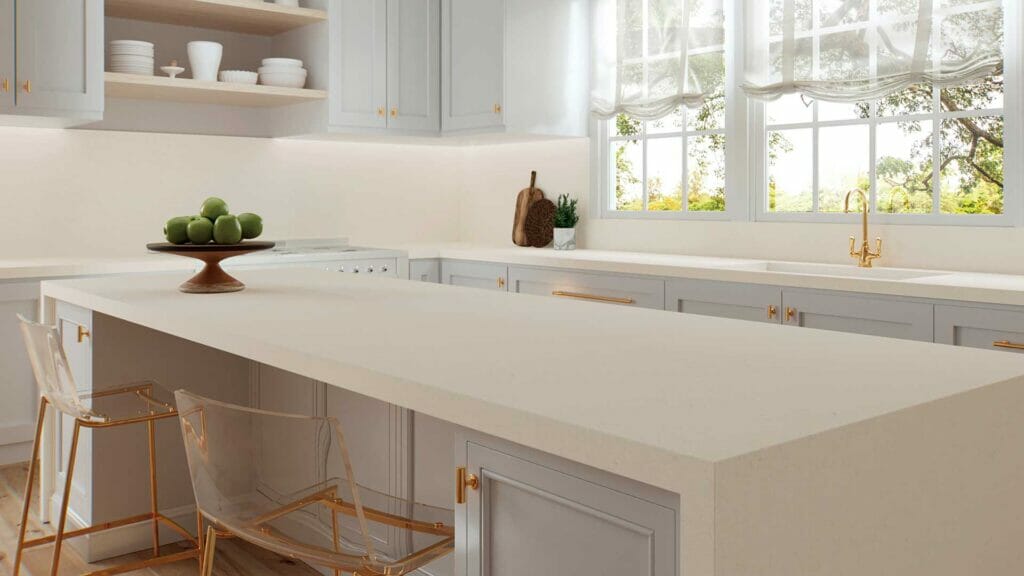 What To Consider When Buying Quartz Countertops in Louisville
Quartz is amongst the best materials for countertops for a wide range of reasons: it's durable, easy to maintain and is non-porous (which reduces germ buildup on the surface). Not to mention, Caesarstone quartz products are available in a variety of colors and patterns, making it that much easier for homeowners to find a quartz product in Louisville that they love.
While shopping for quartz in Louisville, it's critical to choose the sinks and faucets before beginning construction on a kitchen or bathroom surface. For installation, the fabricator will need to know the size and number of holes necessary. A cutout will be required if an individual intends to install a cooktop.
When choosing a quartz countertop product, homeowners should keep in mind the thickness that is required for the application. Quartz slabs come in two standard thicknesses — 2 cm and 3 cm. Both thicknesses are durable, but homeowners that want something with a little more substance can opt for the 3 cm thickness.
Places To Buy High-Quality Quartz Countertops in Louisville
When it comes to buying quartz countertops in Louisville, homeowners must not only consider what they want from a kitchen, but to also understand exactly what they are buying as it relates to cost, durability, and beauty.
One of the easiest ways to make the right decision is by purchasing quartz products from an experienced retailer or showroom. So, where can homeowners buy quartz countertops in Louisville, KY and the surrounding areas?
See below for some popular options:
Artistic Kitchens
Artistic Kitchens is the premier custom kitchen design center in Louisville. Michael Smith, the owner and lead designer of Artistic Kitchens, launched the company in 2006. They specialize in high-end custom kitchen cabinetry and design. While they specialize in kitchens, they also design bathrooms, wet bars, butler's closets, and laundry rooms.
Artistic Kitchens aims to make the homeowner fall in love with their own space every time they walk in. One of the ways that they do this is by offering high-quality products from reputable manufacturers, like Caesarstone.
Kitchen and Bath Showcase
With their skill, know-how, and imagination, they can make any individual's dream house a reality. In fact, this is when their award-winning design team shines, as they go above and beyond to help their customers visualize their ideal home more clearly. A kitchen or bathroom should be specially crafted to meet the lifestyle needs of the homeowner and their family. As such, the entire design process will be focused on what they're looking for.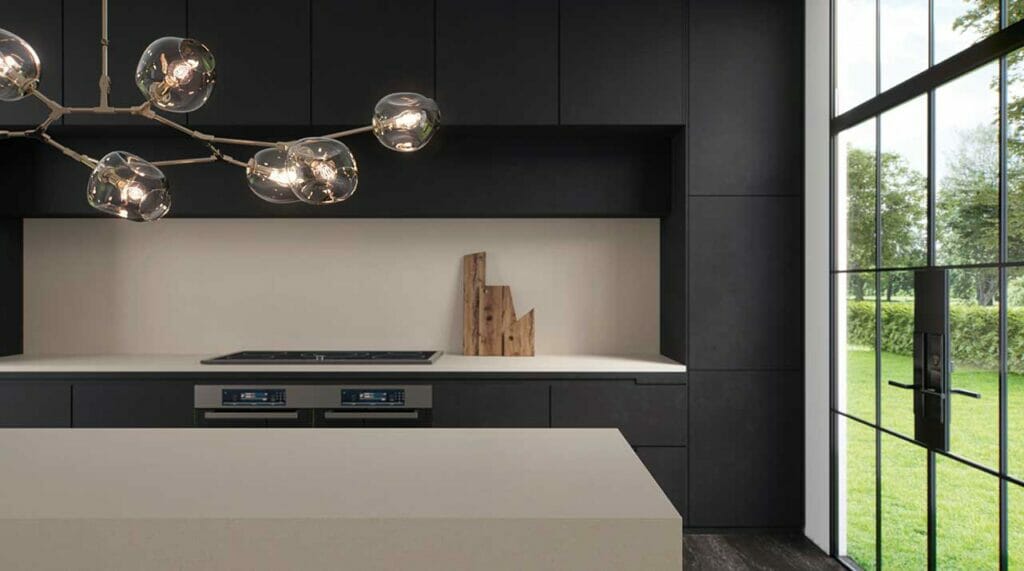 New Albany Home Depot
A major benefit of Home Depot is its wide range of available colors like 1001 Riverlet with its gentle off-white touched by fresh, honied-amber capillaries or like 1002 Wyndigo with a soft, calm greige surface and honed, authentic presence.
St Matthews Home Depot
A home should reflect an individual's personality. At the St Matthews Home Depot, their team goes to great lengths to ensure that each home reflects the unique character of its homeowner. Their designers don't work with templates; the creativity that goes into each custom design is entirely based on the lifestyle needs of each customer.
Ohm International Showroom
Ohm International Showroom is where homeowners can find a vast selection of experienced interior designers. If a homeowner wants to work with a designer directly, they have an office in Louisville that provides everything a customer needs to get started.
For project installations, the design team relies on a network of trustworthy experts in order to bring a homeowner's creative vision to life. These professionals carry and install high-quality residential cabinets, quartz countertops, and other household components with care.
Century Entertainment
Century Entertainment is dedicated to enriching the lives of its consumers and fostering long-term partnerships. Their concept and business model is built on unrivaled service and honesty. The company was founded by John Poynter with the belief that every aspiring homeowner should receive the opportunity to design the home of their dreams.
Visit Century Entertainment to get a better look at the latest Caesarstone products and learn more about quartz countertops prices in Louisville, KY.
Miller's Fancy Bath & Kitchen
Designers at Miller's Fancy Bath & Kitchen can help homeowners with anything from consultation and planning to final touches. They have the skills and experience to not only design but also oversee all aspects of a home renovation project.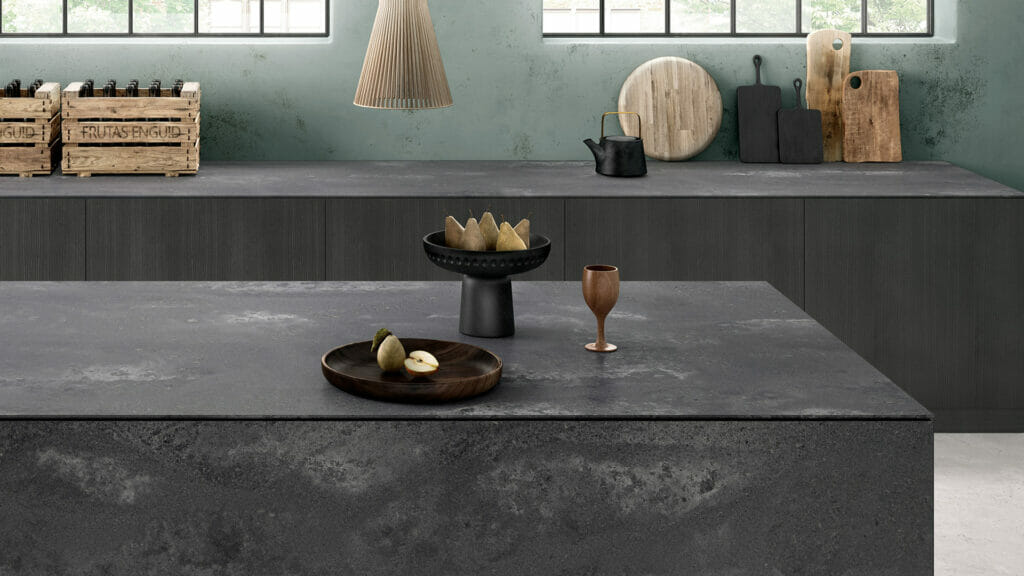 84 Lumber
The crews at 84 Lumber are highly experienced, follow strict safety guidelines, and are trained in the most up-to-date, manufacturer-recommended installation processes. Furthermore, the on-site project managers collaborate with homeowners to ensure that the highest-quality product is delivered safely, on schedule, and within budget. They work to relieve residential and commercial building contractors and builders of the issues that come with coordinating materials and labor.
Bramer Custom Design Inc.
With the addition of 3,000 square feet to its existing 1,500-square-foot showroom, Bramer Custom Design Inc. hopes to triple its size, giving them more space to showcase high-quality Caesarstone products.
Mike's Woodworking Inc.
Originally, Michael started working in custom wood cabinets. Michael's cabinetry flourished, as did most things on the farm, and by 1992 Daniel Johnson was working alongside his brother. Four years later in 1996, Michael and Daniel started Mike's Woodworking, Inc.
The company's growth necessitated the construction of larger and more accessible facilities. Mike's Woodworking Inc. relocated to Bardstown, Kentucky in 1999, leaving nothing behind, including the values upon which the firm was formed. Today, Mike's Woodworking Inc. is a company that specializes in woodworking but also offers quartz products for residential spaces.
K-I Lumber & Building Materials
For more than 80 years, K-I Lumber has served the construction industry in Louisville. Their status as a mainstay in the timber and construction materials market is a testimonial to their commitment to excellent product quality and customer service.
Solid Concepts
Solid Concepts includes the homeowner in every step of the design process to ensure that the kitchen they receive is exactly what they imagined. The modifications this company makes to a kitchen are likely to stay with any home for a long time, so doing it well the first time will pay off in the long run.