Homeowners or business owners who are ready to upgrade or stylize an existing kitchen and bathroom space should consider exploring the possibility of using quartz as a countertop material.
Caesarstone quartz countertops are the premier choice for a wide variety of spaces in Roswell. Engineered quartz countertops give any kitchen or bathroom an elegant look and feel. Additionally, engineered quartz is also a popular choice with homeowners and business owners that are looking for durability. Not to mention, quartz is a great choice if you are looking for the least amount of maintenance.
Homeowners and business owners can continue reading if they'd like to learn more about buying quartz countertops in Roswell, GA.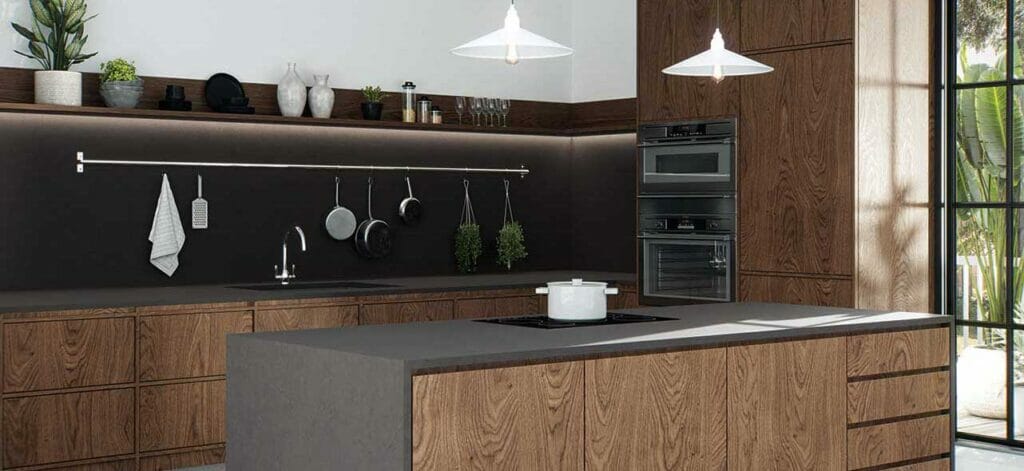 What To Consider When Buying A Quartz Countertops Roswell
Homeowners and business owners should always consider the style, finish, shape, and color of the surfaces that appeal to them.
If someone wants a wide range of colors then they can take a look at professional catalogs. Browsing through professional catalogs can help anyone spot a gorgeous product that features vivid color like 1003 Raindream.
The options for thickness, overhang, and edge are all things to think about. The end result must satisfy the homeowner.
Always remember to set a fair budget for the remodeling process. It may not be the most fascinating aspect of the remodeling process, but it is the only method to determine the homeowner or business owners options. In addition to material costs, homeowners and business owners should consider all of the additional shipping and installation charges, as well as any design requirements for edge treatments, integrated sinks, backsplashes, and so on.
Where To Buy Quartz Countertops Roswell, GA
Quartz countertops in Roswell, GA are available at several showrooms and retailers. Below is a list of companies that can provide homeowners with all they need to know about finding their perfect countertop design.
Every homeowner should visit a reputable retailer or showroom if they'd like to browse the latest selections of engineered quartz slabs, whether a homeowner has decided on utilizing quartz for their next Roswell countertop project or needs help comparing their options.
Caesarstone Southeast Distribution Center
Caesarstone has been creating the most trusted countertops for over three decades by combining great design with outstanding durability in Roswell, GA. Join us on a journey of collaboration and innovation to realize a vision with the countertop that makes it a reality by visiting our Southeast Distribution Center.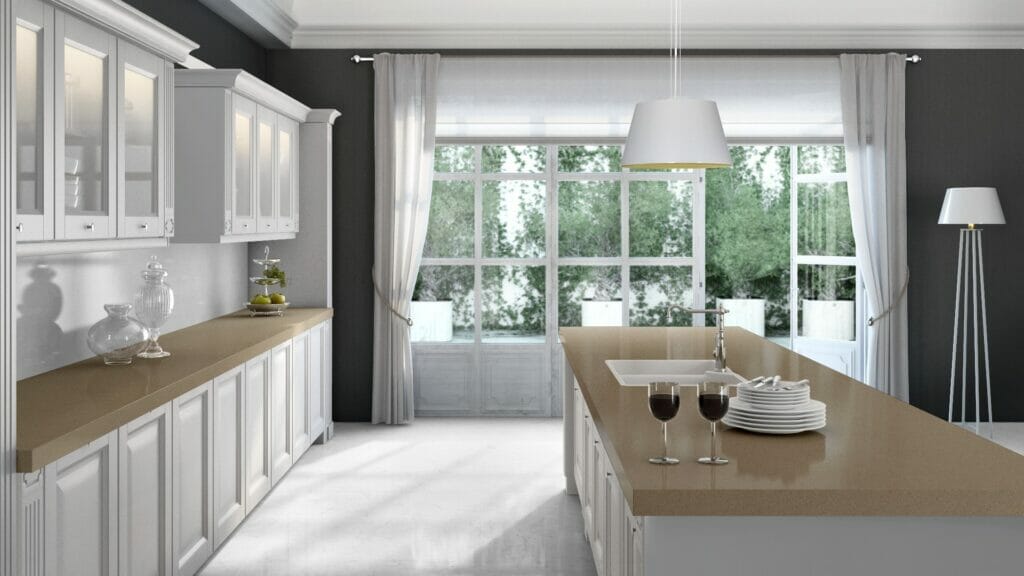 Dove Design Studio
Dove Design Studio's professional designers want to collaborate with homeowners to create personalized living spaces that represent their unique tastes and requirements. Kitchens, baths, libraries, media rooms, and wet bars designed by Dove Design Studio may be found in some of Roswell's most attractive houses.
Modify Atlanta
Modify Atlanta is an interior design and construction company as well as everything interior design-related. This means they can manage everything from quartz countertop projects to construction to the finishing touches that make an individual space feel like home.
They have discovered that combining their skillsets helps them achieve bigger, grander goals. They work together — with the homeowner and with one another. They will not try to force a particular style on an individual. They would rather ask the homeowner questions to figure out what interests them and makes their heart sing.
Schuon Kitchens & Baths Inc
These are Roswell countertop specialists with the necessary expertise, knowledge, experience, and attention to detail, as well as genuine concern for their customers. Their designers, factory workers, installers, subcontractors, and suppliers are all dedicated to meeting homeowner's and business owner's needs.
The company specializes in professional kitchen and bath design services and can help anyone pick the right Caesarstone product for practically any space.
Hillman Flooring
The team at Hillman Flooring is full of educated and experienced designers who have the creative vision to assist homeowners and business owners in conceptualizing any project and selecting the ideal finishing touches to suit any preference. Their installers are skilled professionals with the knowledge, expertise, and talent to bring any vision to reality. They also offer comprehensive builder/commercial plans that include certified turn-key solutions.
Frugal Kitchens & Cabinets
Quality, price, and respect are important to everyone at Frugal Kitchens & Cabinets. After 20 years in the building industry, they have discovered that homeowners want high-quality quartz countertops and other kitchen decor at a reasonable price.
Homeowners can get a remodeled kitchen for half to a third of the cost of a typical makeover. They can still obtain high-quality cabinetry, countertops, and the most up-to-date kitchen design for less than the average price. This isn't the same as "re-facing." They get new cabinets, a kitchen sink, and installation is included in the price.
Creative Cabinets and Faux Finishes
Creative Cabinets and Faux Finishes is a kitchen and bath design firm that specializes in creating beautiful, functional rooms in any home. Creative Cabinets is happy to help homeowners rediscover their love for their home.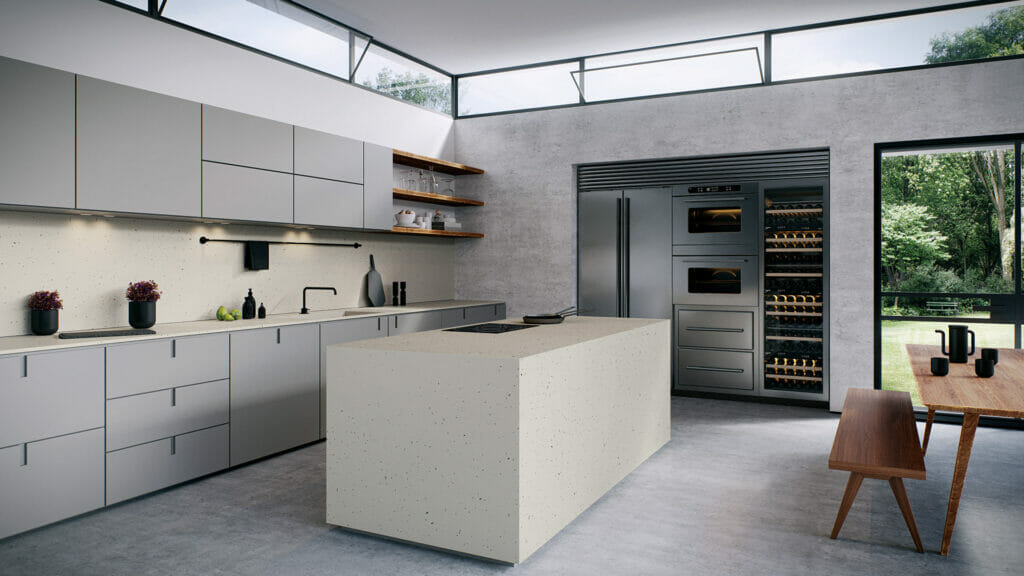 Csi Kitchen and Bath
Whether a homeowner is considering a new kitchen, bath, closet, basement renovation, or even an addition to the house, Csi Kitchen and Bath offers the right blend of materials and experience to help. Their goal is to transform any room into an absolutely magnificent and unique space, especially with the use of quartz countertops.
Their in-house designers understand that this is a team effort, so they are involved in every step of the way to help homeowners prioritize any demands and budget concerns.
Legacy Cabinet Company
The Legacy Cabinet Company is a regional distributor specializing in custom cabinet and countertop design, as well as their installation in new home and commercial construction and bespoke remodeling projects. They've worked on indoor and outdoor kitchens, bathrooms, entertainment centers, and other semi-custom cabinet and countertop projects.
Green Basements and Remodeling
Green Basements & Remodeling is a one-stop shop for all the homeowners remodeling needs. They take satisfaction in doing homework on any renovations. A Project manager and designer are appointed to every project.
Their 25,000-square-foot showroom features the most up-to-date materials, finishes, and trends. They provide a variety of services as a general contractor, including basement finishing, basement renovation, kitchen remodeling, bathroom remodeling, home theaters, and entire house remodeling.