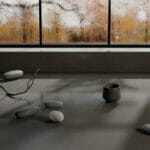 Experience Caesarstone's 2022 nature-inspired innovative designs at the Kitchen & Bath Industry Show (KBIS) in Orlando February 8-10! We will unveil our new Pebbles Collection and three additional innovative nature-inspired designs in a booth designed by renowned interior designer Brian Brown of Brian Brown Studio and fabricated by WBE Exhibits and JDS Surfaces.
2022 KBIS – Booth W629
Feb. 8-10, 2022
Orange County Convention Center
Orlando, FL
Caesarstone will host several in-booth events, including a Meet and Greet with Brian Brown, to provide customers, partners and industry friends ample opportunities to see the new designs, celebrate its entire portfolio and connect with the Caesarstone team. We will also be leveraging our revolutionary Caesarstone Connect platform that launched in 2021.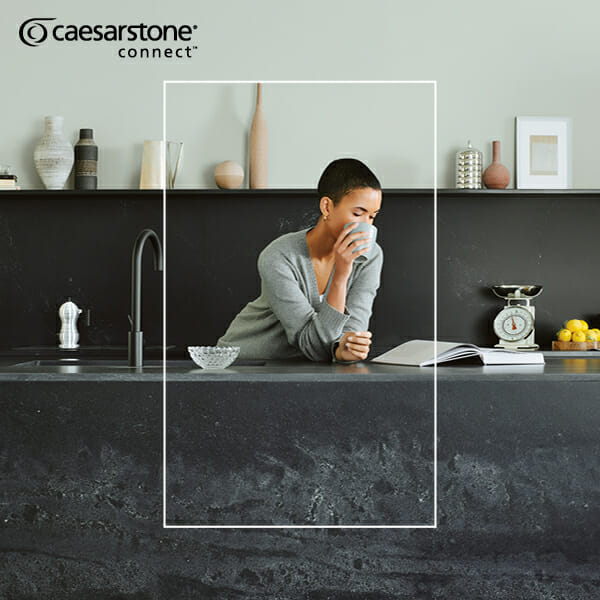 Live demos of the platform will be scheduled throughout the show, and more details about all Caesarstone's events will be posted soon.
Register for FREE by following the link below, meet our team, enjoy in-booth events and celebrate the future after so much time apart in our organic Booth W629. We can't wait to see you!

LOOK FORWARD TO EXPLORING OUR NEW COLORS 2022!
The new Pebbles Collection embodies the bigger essence of these small stones, crafted into five organic designs that celebrate never-ending transformation. A palette of warm, dynamic monochromes is laced with softer hues and enriched by distinctive textures inspired by the everlasting path of the pebble, bringing the blessings of sunlight and rain into the heart of the home.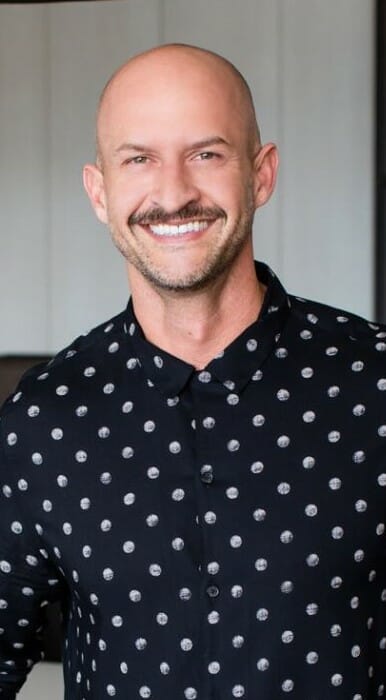 "I'm inspired by the blend of humanity and the natural world, and so wanted to explore our relationship with nature and the built environment," said designer Brian Brown. "Just like Caesarstone, the beauty of nature is built into a masterpiece that will stand the test of time. We create visual moments within this straightforward design by mixing texture and contrast to celebrate the material. Each composite of the design stands on its own, but all of the elements support each other that creates something beautiful and everlasting."
The five colors of the Pebbles Collection are: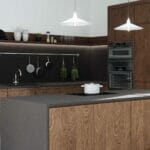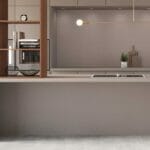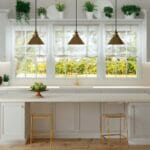 In addition to the Pebbles Collection, Caesarstone will introduce three other beautiful new designs at the show, which are also inspired by nature and are a result of the company's in-house proprietary technology:
5161 Icellion: A stunning landscape of frosty whites pierced by elegant grey strokes that emulate grand geological movements and honors the enduring presence of nature. Available in polished finish.
5820 Darcrest: A mysteriously dark earthy base, enriched by tiny spots and sediments with a veil of organic ochres and brownish greens like erosion on a rocky hillside. Available in honed finish.
5121 Layalite: The purest white like fresh snow melting away in broad streaks spread out wide, softly exposing the rough greys of underlying metamorphic rock, creating an emotive effect. Available in honed finish.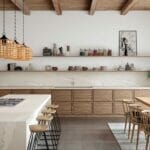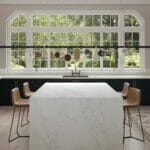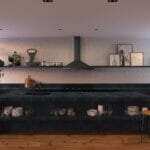 Like all Caesarstone quartz surfaces, these new designs are the ultimate combination of nature and technology: premium, high-quality quartz that is nonporous, durable, flexible, scratch and stain resistant, mould and mildew resistant and lower maintenance than other natural surface materials.
All the new Caesarstone designs will be available nationwide in Summer 2022. Visit Caesarstone at KBIS, February 8-10, 2021, 9:00 am – 5:00 pm, at the Orlando Orange County Convention Center, Booth W629.