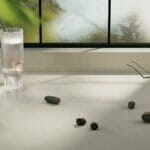 Journey with us as we unveil Caesarstone's new Pebbles Collection and nature-inspired colors at the Interior Design Show Toronto 2022 April 7-10. In collaboration with Canadian designer Alessandro Munge of Studio Munge, we present Neo Colosseo, a convergence of our natural world and a limitless imagination. For information about IDS22, visit here.
Drawing inspiration from skipping pebbles, wind, and rain, Munge will create an incredibly immersive experience that embodies the lasting beauty of Caesarstone. This Collection embodies the values that Caesarstone has held for 35 years. So join us and discover for yourself the natural world and its influence on our everyday living spaces.
---
For a discount on Trade Registration, use Promo Code: PebblesTrade20
For a discount on Weekend, Tickets use Promo Code: PebblesWeekend20
---
Discover the Beauty of Nature
The installation features the Pebbles Collection, a series of sustainable surfaces in a dynamic palette of warm, grey monochromes laced with softer hues that nurture comfort and calm, bringing the blessings of nature into the heart of the home.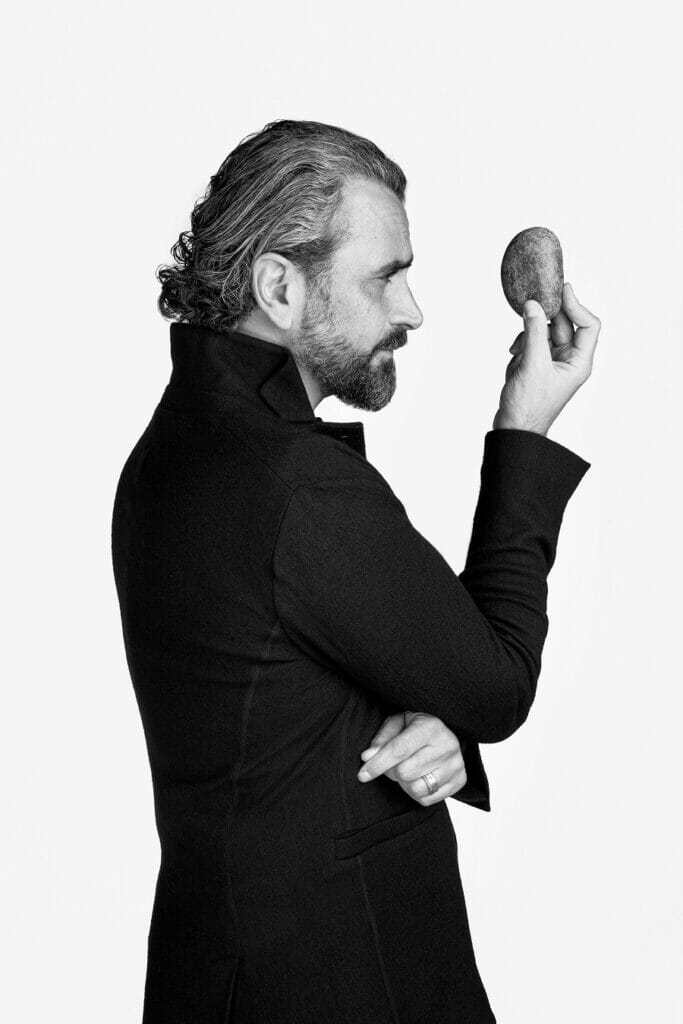 "I was inspired by the new Pebble Collection and really wanted to awaken the curious nature and imagination of those that walk through this space by immersing them into the beauty of Caesarstone products and what earth has to offer.
Neo Colosseo is meant to ground, provoke and propel you forward into the discovery of what could be."

Alessandro Munge
35 Years of Life in Stone
This year Caesarstone celebrates its 35th anniversary. It is our joy to continue bringing the magic of the earth's raw minerals into your home. Our new Collection reflects our high standards for sustainability, craftsmanship driven by passion, and quality Caesarstone Hygiene Standard. The upcoming installation at IDS follows the journey we take to discover the never-ending possibilities of stone and the beauty that it can create.
"This year, we truly felt inspired by our need to integrate calm, serene and softness into our homes, which truly led to the evolution of our Pebbles Collection. We strive to be a leader in design, innovation and sustainability and are incredibly proud to share this launch with the Canadian design community."

Ken Williams, President and CEO of Caesarstone, The Americas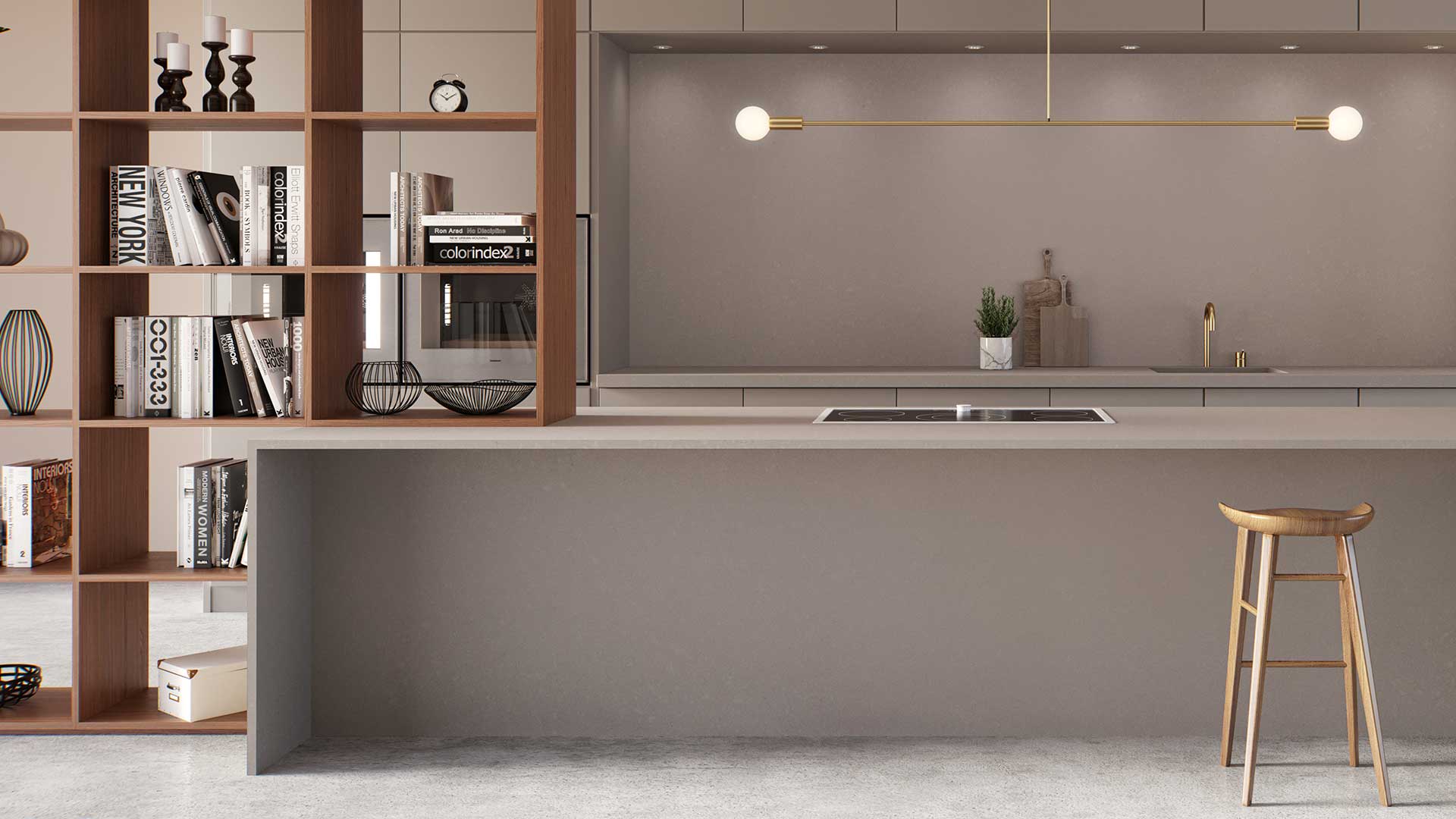 Long History with IDS
IDS offers the opportunity to bring a stone to life in unexpected ways. The designers we collaborate with use this medium and bend it to their visions. Our previous designers, Jonathan Adler, Marije Vogelzang, Snarkitecture, Jaime Hayon, and Tom Dixon, created thrilling and beautiful spaces that display stone possibilities. Caesarstone's Designer Program enters its 8th year as a wellspring of artistry and innovation. Alessandro Munge carries on the tradition of creating a space that defies our expectations by shaping elements from the natural world into his own.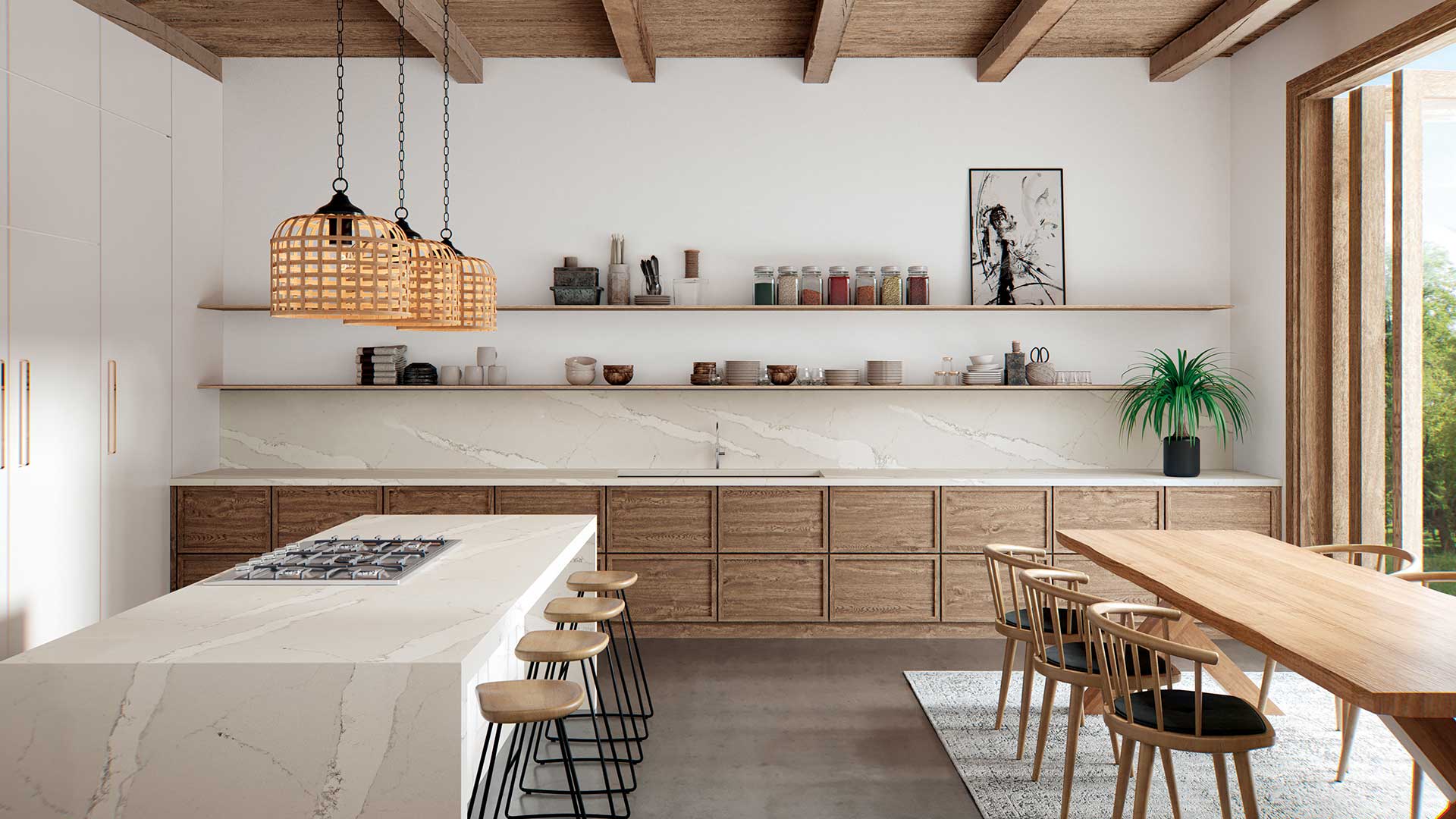 Like all Caesarstone surfaces, these new designs are the ultimate combination of nature and technology: premium, high-quality quartz that is nonporous, durable, flexible, scratch and stain resistant, mould and mildew resistant and lower maintenance than other natural surface materials.
All the new Caesarstone designs will be available nationwide in Spring 2022.