When designing any kitchen space, there are limitless options. And selecting the best material is never an easy task. Many factors have to be considered. For instance, homeowners have to choose the countertop material, color scheme, backsplash design, and more.
When choosing the best countertop material, many homeowners will opt for engineered quartz, and it's no surprise why. In this article, we will discuss the benefits of this engineered countertop material and why it is the best option for any countertop project.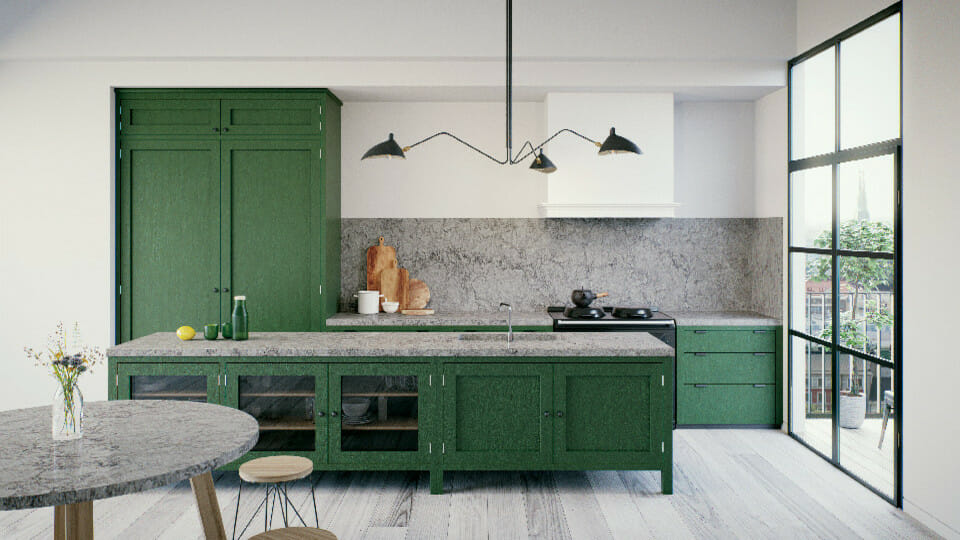 What is engineered quartz?
Quartz is a man-made product that is created using natural materials. It is composed of 90% ground quartz and 10% resins and pigments. When combined, they form a hard and durable surface. This hardness, among other properties, is what makes quartz unique among other countertop materials.
Being one of the hardest countertop materials, quartz is well known for its durability. As such, the environmental impact of engineered quartz is low since it is long-lasting and will not need to be replaced as frequently as other countertop alternatives.
Caesarstone manufactures premium quality quartz countertops that are both eye-catching and durable while providing numerous benefits to the homeowner. These countertops also offer the look and feel of many other sought-after countertop materials, such as marble, granite, and concrete.
What quartz colors are available?
As we mentioned previously, quartz is an engineered material. As such, it has limitless color options.
With a wide range of color options to choose from, including those from Caesarstone's extensive catalog, homeowners can find the perfect selection to match their space. For instance, homeowners who are looking for grey engineered quartz countertops varieties can choose an option like 4044 Airy Concrete, 6313 Turbine Grey, or 5000 London Grey. Caesarstone also offers a variety of black, white, brown, and beige hues.
How durable is an engineered quartz counter?
Kitchens and bathrooms are some of the highest traffic areas in any home. For this reason, any materials used should not only serve their purpose but also last many long, fruitful years. After all, no one wants to keep replacing their countertops.
Of all countertop materials in the market, quartz is the most durable. It is one of the hardest materials, with a rating of 7 on the Mohs hardness scale. This durability can be attested to by the warranties offered by manufacturers. Caesarstone offers a lifetime warranty for all their indoor countertop options and a 10-year warranty for their outdoor countertop selection.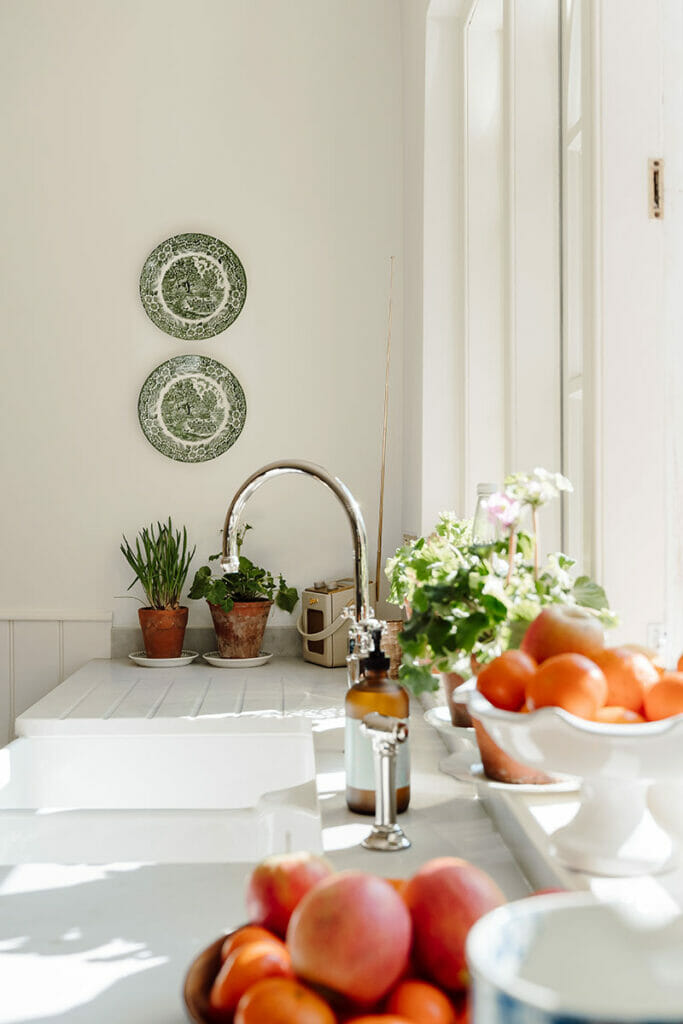 Are quartz countertops heat-resistant?
Quartz countertops are heat-resistant, which is another factor that makes them such a popular choice among homeowners. However, it is important to note that quartz is not heat-proof. This means quartz countertops can only withstand heat for a brief time. When exposed to extreme temperatures, engineered quartz can sustain burn marks. These cannot be repaired.
To ensure these countertops stay beautiful for as long as possible, it is advised that homeowners always use heat pads or trivets when placing hot cookware or appliances on their quartz countertops.
What about porosity?
When it comes to porosity, engineered quartz is a true champion. Porous countertops are not only less durable and hard to clean, but they also pose a health risk. The non-porous nature of quartz countertops creates a resilient surface which prevents the build-up of bacteria. Likewise, since quartz is non-porous it doesn't require sealing, which saves on maintenance costs.
Are they easy to maintain?
Quartz countertops are easy to clean and maintain. All that is needed to clean engineered stone countertops is warm water and mild soap. And for stubborn spills, non-abrasive cleaners and approved cleaners are all that is needed.
If dealing with dried spills, re-animate with water for a few minutes and clean with a damp towel. While rust marks are uncommon with quartz countertops, wiping the affected area with a Caesarstone recommended cleaner and a damp cloth will do the trick.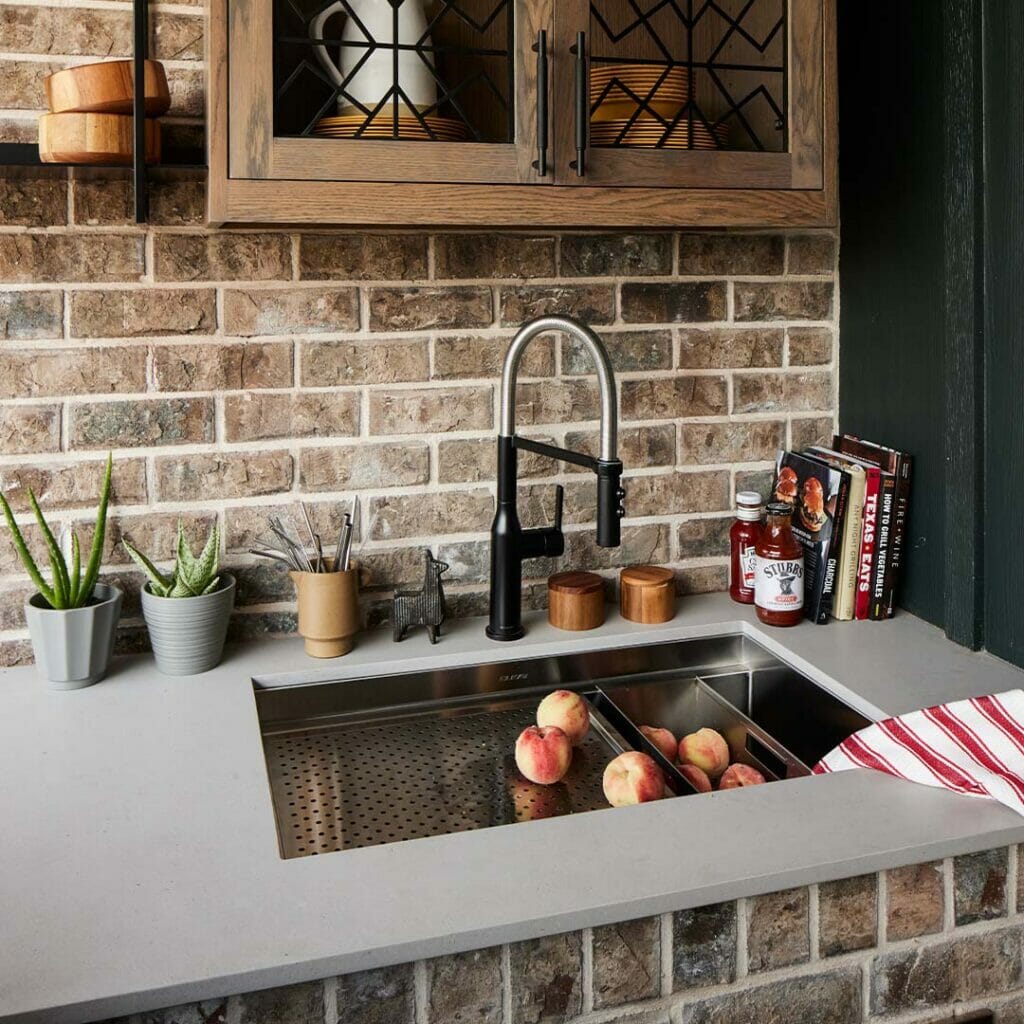 How versatile is quartz?
Quartz can be used to inject versatility into any renovation project. Quartz is the perfect material for walls, backsplashes, and countertops. Some people even capitalize on the material to satisfy their flooring needs. Because it is an engineered stone, homeowners will have no problem finding the perfect color and style to suit their space and make it feel like home.
For those looking for outdoor options, Caesarstone also offers an eye-catching outdoor collection, featuring three luxurious colors: 515 Palm Shade, 406 Clearskies, and 405 Midday. These striking countertops are strong and durable, and can withstand rain, sun, and snow.
What is the cost of engineered quartz?
Now that we have seen the benefits of quartz countertops, what is the cost of this engineered material? The cost of quartz countertops ranges between $40 to more than $100 per square foot. The price depends on the color choice, slab thickness, location, and configurations.