A commercial bar should be made to withstand heavy, everyday use — and look good while doing so. Whether it's in a café, restaurant, or as a separate bar, these counters need to be both functional and stylish. One of the vital things you need to pull off an effective commercial bar is the right countertop material, one that aligns with the overall style of the space and meets the demands of the bar.
There are a variety of countertop materials available in the market, varying in functional qualities and design. When choosing the best fit for your commercial bar tops, ask yourself which one will infuse personality into your space and set it apart from the competition while still serving your bar needs.
Here, we've outlined some of the best commercial bar countertops to make it easier to choose the one best suited for your bar.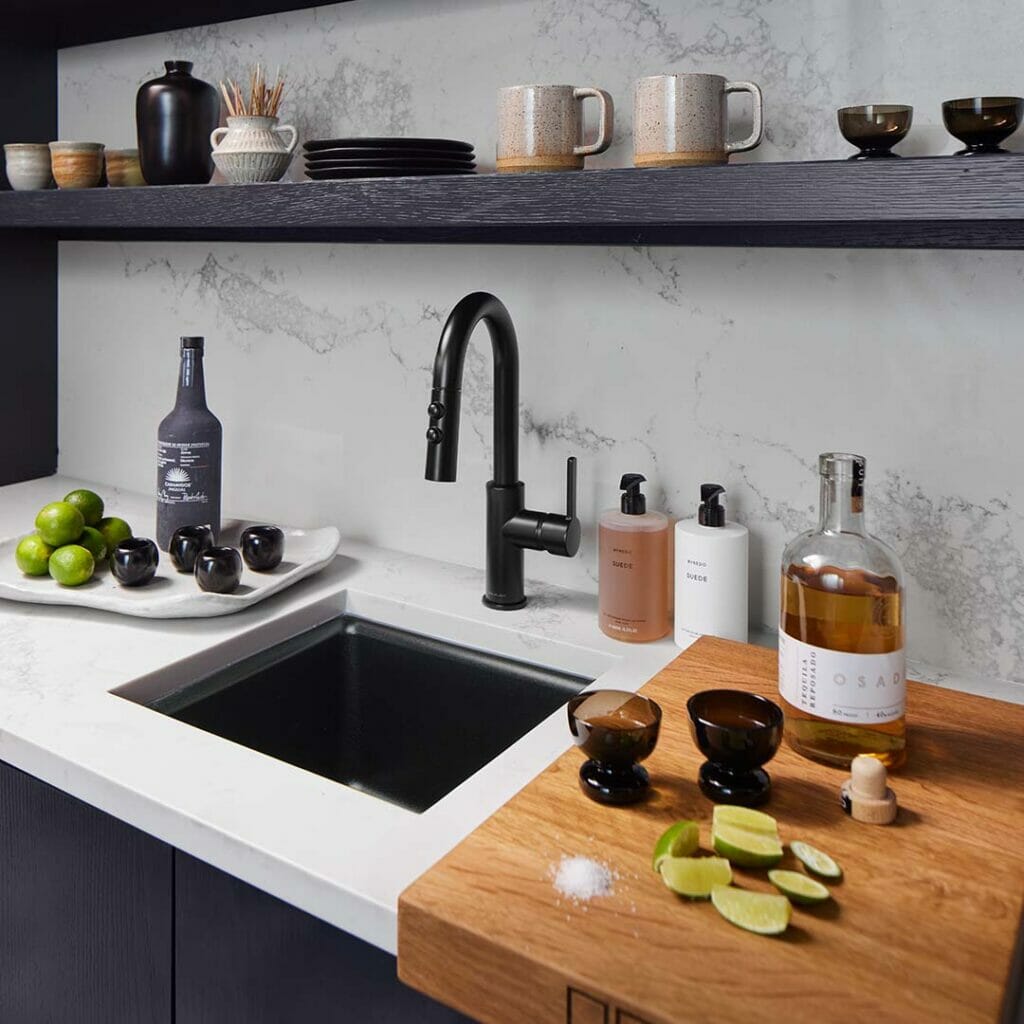 Top 5 Commercial Bar Countertops
Quartz
Quartz is one of the strongest countertop materials you can buy for your commercial bar tops. It's made from quartz, the second hardest material on earth, making the surface highly durable and chip-, crack-, and scratch-resistant. Its strength enables it to withstand heavy use without wear or tear. Particularly, Caesarstone quartz countertops are made from premium quality quartz and engineered within high standard controls, making them ideal for heavy-duty commercial bar counters.
This engineered stone is also non-porous. It is less likely to harbor bacteria, mildew, or mold, making quartz ideal for food service areas. It's also highly resistant to stains from beverage spills, oil, cleaners, and other bar products as they can't penetrate the quartz surface. Plus, quartz countertops are very easy to clean and maintain since they don't require any sealing.
Given that quartz is engineered, it can be created in a variety of colors, patterns, and veining and can easily match with any design scheme. Each quartz slab can even be custom-fabricated to match the commercial bar equipment color and specifications. The slabs can match the design of specialty sinks, steam tables, and drink preparation stations.
Imagine timeless and eye-catching commercial bar counters for your space like 5031 Statuario Maximus or 6134 Georgian Bluffs that can easily pair with any design color. Or the deep lavish veined 5100 Vanilla Noir for a high-traffic bar area.
Even better, quartz countertops provide a solid and smooth surface for all prep work in a bar. But even though the material doesn't easily scratch or chip, you want to avoid cutting directly on the quartz surface.
Marble
Marble is one of the natural stones that stands out for its classical beauty and luxurious appeal. Its unrivaled elegance makes it a great candidate for a commercial bar space. The countertop material comes in handy for bar owners who want to achieve a minimalist look for their bar tops.
This countertop material must be regularly sealed to maintain its appeal. As marble is relatively soft and porous, any spills should be wiped immediately to prevent the surface from staining.
Plus, since marble countertops need a little more maintenance to prevent stains and scratches, it's more suitable in a low-traffic bar top. It is recommended to only use marble for exclusively or selectively used bar tops.
Granite
If you're looking for a naturally tough and durable countertop material, granite is a great choice. It doesn't chip or scratch easily, and the regular sealant required extends the life of the countertops even further.
Additionally, since granite countertops are made of natural stone, they are stunningly unique. Granite is among the ideal countertop choices to achieve a dramatic look for your bar using distinctive specks, veins, and swirls. You'll easily find color choices from subtle neutrals to bold and vibrant hues.
Since it's durable without compromising style, granite is suitable for commercial bars.
Slate
Slate is another desirable commercial countertop material. The natural stone is durable and can withstand significant impact without cracking or chipping. As such, it can be used for countertops that receive a lot of traffic or ones that are subject to significant amounts of moisture.
Naturally, slate is stain-resistant and requires less maintenance to keep it looking new. The countertop material's durability and ease of maintenance make it a good choice for commercial bar tops.
Onyx
If you're looking for a show-stopping countertop material that makes a statement about your bar, then onyx could be your go-to choice. Onyx is highly unique in that it's translucent. When used in commercial bar tops, onyx creates a luxurious appeal with its natural beauty. It is also lightweight yet incredibly durable, hence perfect for bar tops that endure a lot of impact.
You'll find onyx in light and neutral tones such as beige or cream, but it's also available in bolder colors such as yellow and red. The challenge with onyx however, is that this all-natural stone isn't easy to find and may need a specialized professional to install.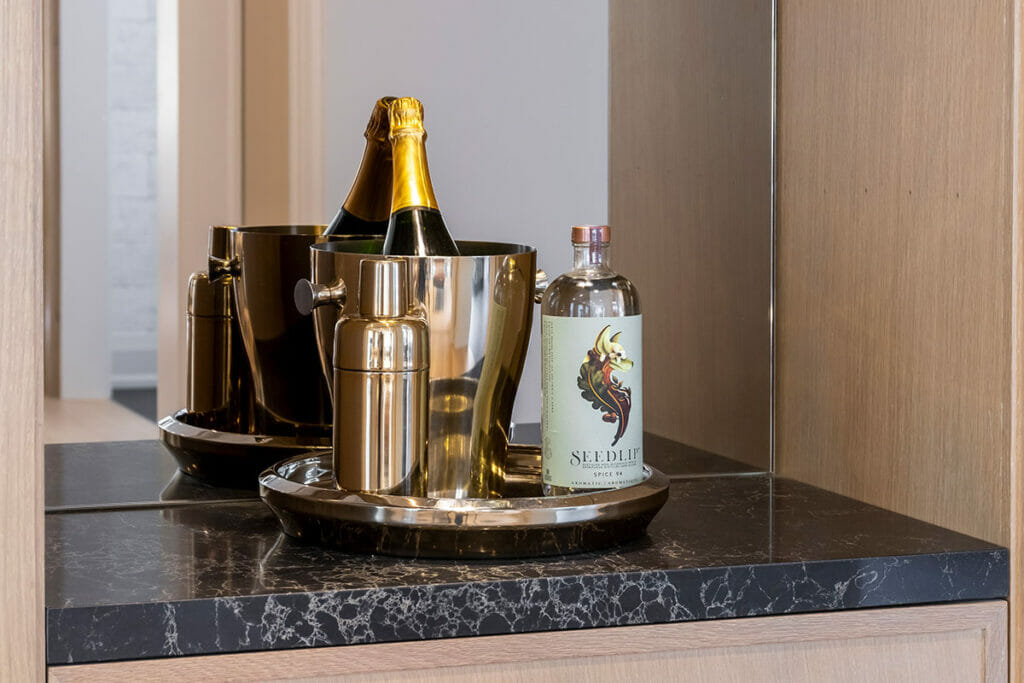 Bottomline
There you have it; these are five countertop materials for your commercial bar surfaces. These countertop materials offer a chance to create unique masterpiece tops for your bar. Making the right choice when selecting your countertop materials is vital as the counters become the focal point of the bar space.
Keep in mind that there is no one-size-fits-all for the best countertop material for your commercial bar. The best material will depend on your intended use and personal taste.