Quartz countertops are one of the most popular countertop materials worldwide. And we can see why, given its multi-functional qualities. As such, installing quartz countertops is the best way to ensure any homeowner enjoys longevity from their countertop materials.
For all your quartz countertops Nashville purchases, Caesarstone comes highly recommended. Let's see why homeowners looking to enjoy quality countertops should purchase this excellent and renowned countertop material as well as where they can get it in Nashville.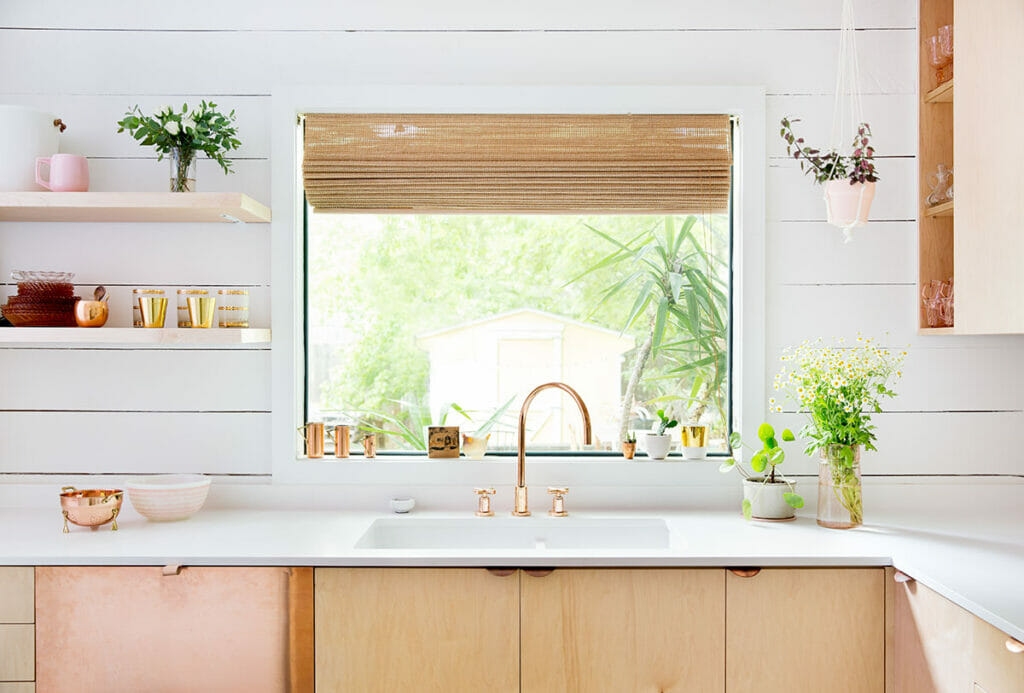 What is quartz?
Quartz is an engineered material that is made of 90% quartz and 10% polymers and resins. It is also the most abundant mineral on Earth. The resins and polymers used in the manufacturing process give quartz its durability, while the pigments give the countertop material a variety of colors. This is why quartz countertops are available in a wider range of colors compared to its natural stone counterparts.
Why are quartz countertops so popular?
The durability
Durability is a major purchasing factor for homeowners looking for quartz countertops in Nashville, TN. Quartz is an ultra-durable countertop material, a characteristic derived from the use of resins in the manufacturing process.
This makes quartz the go-to option for anyone looking for a countertop material that is resistant to scratches, cracks, and chips. The hardness of quartz countertops is evidenced by the Mohs hardness scale, where quartz is rated a 7 out of 10.
The beauty
If you have walked into Caesarstone showrooms or retailers in the search for quartz countertops in Nashville, you can attest to the beauty of premium quartz countertops. The wide range of colors and patterns is a dream for any homeowner or designer.
Quartz countertops exude elegance. With modern designs, such as 1141 Pure White or 5111 Statuario Nuvo, traditional designs, such as 6270 Atlantic Salt or 4046 Excava, and everything in between, a homeowner is not forced to select a color that they aren't in love with.
The wide availability of different quartz colors is achieved in the manufacturing process since manufacturers can play around with the pigments to achieve different looks. Likewise, quartz can mimic the look of granite, marble, or concrete, which homeowners can capitalize upon to create their dream kitchen or bathroom space. For instance, Caesarstone's 5114 Calacatta Maximus is a gorgeous option inspired by Italian Calacatta marble.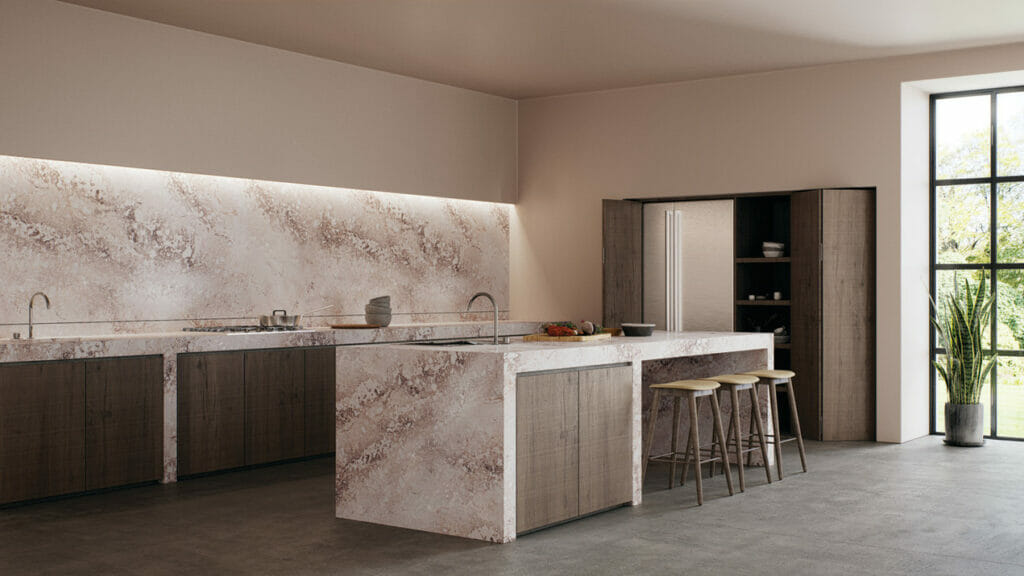 Quartz is a stain-resistant material
Quartz is a non-porous material. As such, it is extremely resistant to stains. The non-porous nature of quartz countertops also eliminates the need for sealing, a time-consuming and expensive process.
While stains are not a problem with quartz countertops, homeowners should still clean quartz countertop spills promptly to ensure maximum beauty and longevity. Homeowners should also avoid using paint, bleach, permanent markers or highly corrosive materials near quartz countertops.
Quartz is highly versatile
As we mentioned, quartz is a highly versatile material. With the availability of a wide range of colors, styles, and patterns, the countertops can be used in all kinds of areas in the home.
For instance, Caesarstone's 4130 Clamshell is a great bathroom material for a homeowner who is looking for a unique, speckled look. Similarly, a homeowner who wants a crisp, white kitchen countertop has a wide selection, such as 9141 Ice Snow or 6141 Ocean Foam, among others.
Ease of customization
Quartz countertops are easy to customize. Homeowners who want a unique look in their Nashville home can achieve this with quartz countertops. Whether looking for odd curves, angles or unique customization, quartz can be shaped to match.
Nashville Quartz Countertops: Cost
Quartz is one of the best countertop materials available on the market. That being said, it is not a cheap material. However, given the quality, ease of maintenance, color and pattern availability, no countertop material beats quartz.
The price of quartz countertops in Nashville, TN, ranges between $50 and more than $100 per square foot. When extra modifications are included, this price may rise. For instance, choosing an intricate design and style increases the cost of quartz materials. While it may seem expensive, the initial cost of a quartz countertop will pay off due to the material's long-lasting benefits.
Where to get quartz countertops in Nashville
As we mentioned, quartz is a popular countertop material. Purchasing quartz countertops from reputable manufacturers such as Caesarstone is the best decision a homeowner can make and offers a wide variety of quartz countertops options. If you are looking to purchase quartz countertops in Nashville, here is a list of Caesarstone showrooms and retailers.