Countertop selection remains a difficult process for most homeowners. From selecting the countertop material to picking the color hue, the wrong choice can throw off the look and feel of a home.
Many homeowners prefer quartz countertops, and are able to enjoy their numerous benefits. Quartz has been proven to be a very durable material. And with its ability to mimic natural stone countertops like granite or marble, it remains a top choice for many homeowners in Colorado.
Read below to see why quartz is the best countertop material for your home and where you can buy it in Colorado Springs.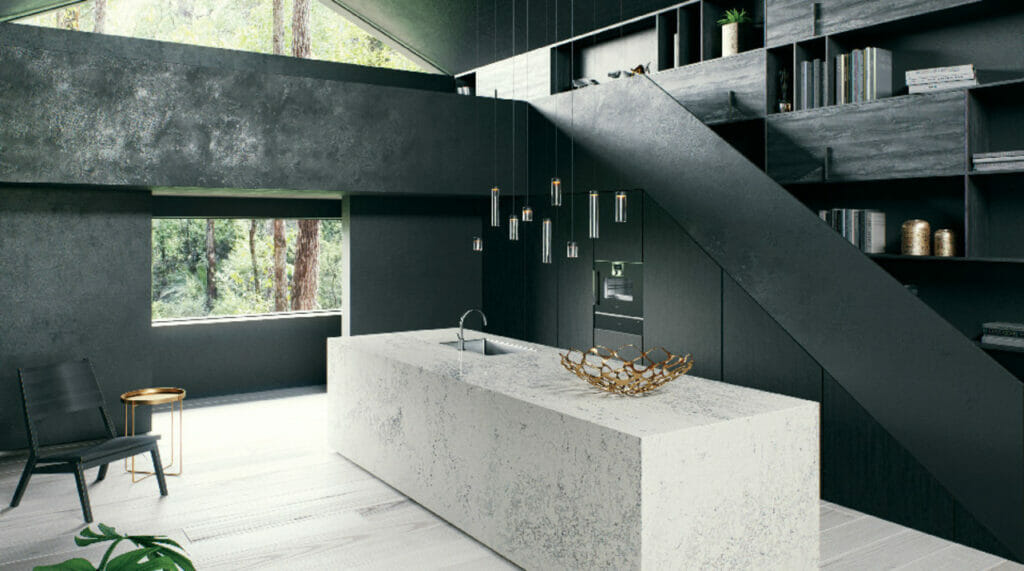 What is quartz?
Quartz is an engineered stone. It is made by combining 90% quartz and 10% resins and pigments. The manufacturing process of quartz countertops is what allows for unparalleled color and pattern options which makes the material versatile for any space in Colorado Springs. Quartz also boasts high durability, non-porosity, and ease of maintenance features.
Why is quartz the best countertop material for a Colorado Springs home?
Quartz is available in a variety of colors – As we mentioned, quartz is an engineered material. It is available in a wide variety of colors and patterns. A homeowner looking for quartz countertops in Colorado Springs, CO, will find any pattern or color that compliments their home's aesthetics.
Durability – Installing quartz countertops offered by reputable manufacturers such as Caesarstone is the best decision that a homeowner can make for their Colorado Springs projects. Quartz is the hardest countertop material on the market and offers unparalleled durability.
Heat resistance – Burn marks on countertops are unsightly and can lower home value. Not to mention these kitchen disasters are difficult and expensive to repair. Quartz is a heat-resistant material that can withstand heat up to a given extent. However, they are not immune to damage from heat. As such, homeowners should always use trivets or heat pads when placing hot pans or pots on their countertops.
Low-maintenance – Getting a high-quality and low-maintenance countertop material is achievable when choosing Caesarstone's premium quartz. Quartz countertops are easy to clean and maintain. The material is non-porous, meaning that it is highly stain resistant. Quartz countertops also don't require sealing, a time-consuming and expensive process. Furthermore, the non-porous nature eliminates any worry about the countertop harboring bacteria, mold, or mildew.
Color and design options – The color options that quartz countertops provide are limitless. For instance, Caesarstone's 5043 Montblanc perfectly mimics the marble look while also offering the vast benefits of quartz.
Increase in a home's resale value – One of the factors that home buyers are often on the lookout for are quality materials that can enhance the value of their home. For instance, a homeowner who has installed Caesarstone's 1141 Pure White gets a crisp, modern look while also amplifying the value of their living space.
Ease of customization – Quartz is an easily customizable material. Homeowners not only get a variety of color options but also a range of edge profiles to choose from. A person looking for standard or premium edges will love the results offered by quartz countertops. Quartz countertops are also available in different finishes, including natural, concrete, polished, rough, or honed.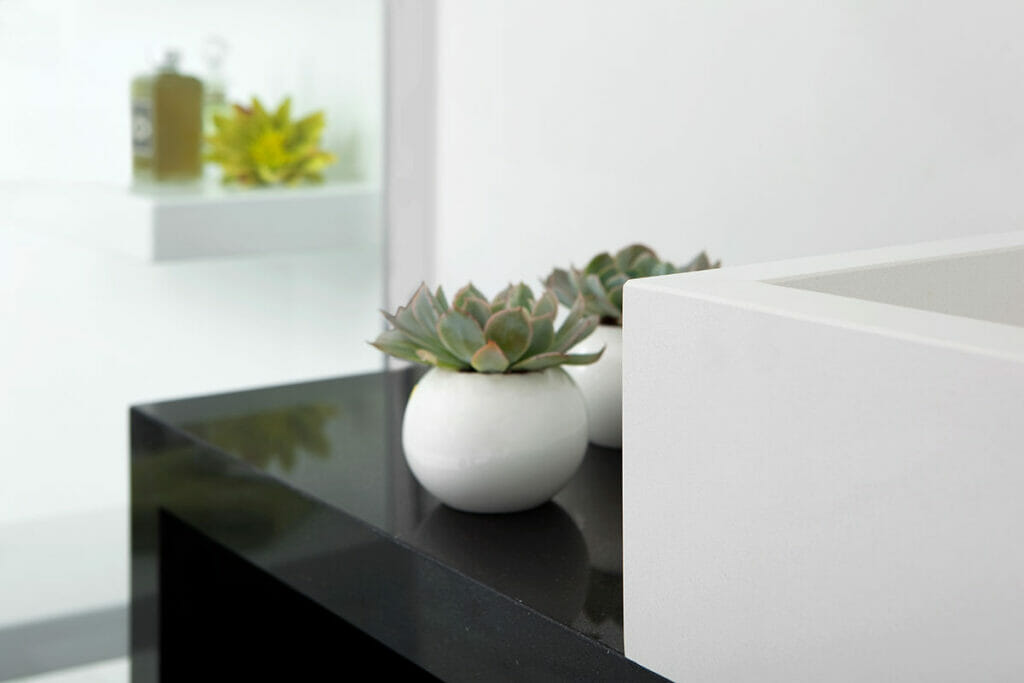 Common home and décor trends in Colorado
This is a common trend in the Colorado Springs area. This aesthetic distinguishes itself by the addition of rustic elements to a modern design. A homeowner in Colorado who wants a mountain modern kitchen design can pick from a wide variety of Caesarstone quartz countertop options such as 4601 Frozen Terra or 2141 Blizzard. These homes are not only elegant but also have a sophistication that is warmed by natural finishes.
This mimics a cozy cabin or ski lodge. The design style incorporates natural materials and mountain antiques. A dark quartz countertop, like 6003 Coastal Grey, is an excellent option that will not only add charm but also give a contrasting look.
This design has been dominating architectural styles since time immemorial. And it is here to stay. The exterior elevation options, big front porches, plank siding, and farmhouse light fixtures appeal to many people in Colorado Springs. Quartz countertop colors like 5171 Arabetto and 5111 Statuario Nuvo would perfectly suit a farmhouse-style home.
The use of vibrant colors and playfulness
Homeowners in Colorado Springs are adopting the use of vibrant and playful colors. As such, most homes have comfortable furniture that also reflects personal stories. While neutral shades are here to stay and are a great option for a calm feel, bold and eccentric colors add to the vibrancy of a space. For a bold countertop, homeowners can opt for a color like 4046 Excava.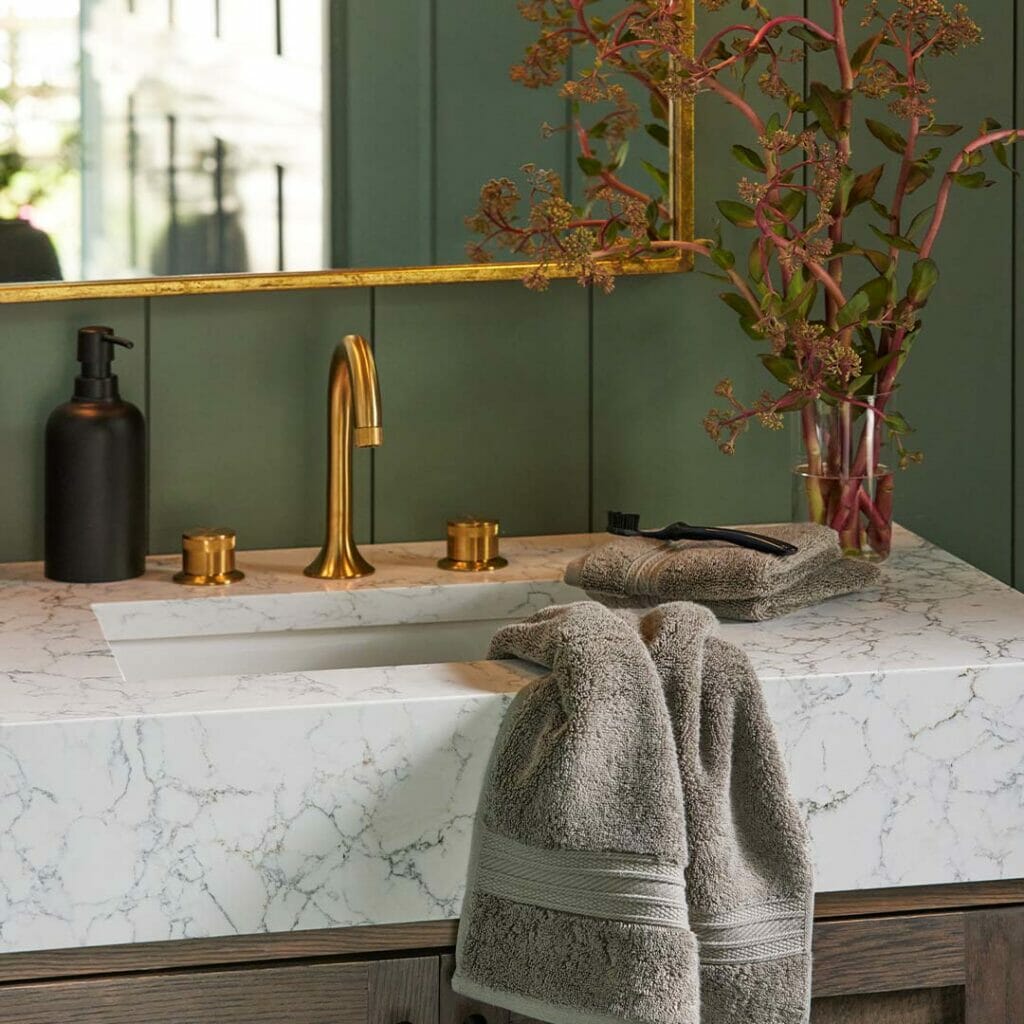 Colorado Springs Quartz Countertops: Cost
The cost of quartz countertops ranges from $50 to more than $100 per square foot. Purchasing quartz countertops from manufacturers such as Caesarstone is an assurance of good quality. In fact, Caesarstone offers a lifetime warranty on its indoor countertops. To enjoy quartz's long-lasting benefits, homeowners should avoid buying discount countertops in Colorado Springs as these are often lower quality. With quartz countertops, homeowners get what they pay for.
Where to get quartz countertops in Colorado Springs
There are a wide variety of quartz countertops in the market. But how can homeowners ensure they purchase quality countertops for their Colorado projects? The only assurance of quality is purchasing the countertops from reputable manufacturers. Caesarstone offers timeless quartz countertops that appeal to any space. If you are looking to buy quartz countertops in Colorado, here is a list of verified retailers and showrooms.