For any homeowner planning on renovating their San Antonio home, choosing the best countertops for the project is not an easy task. There are many factors that must be considered, such as the style of the home, availability of the countertops, durability, and cost.
With the wide variety of countertop materials that are available on the market, most homeowners want to ensure they are choosing the one best suited for them. Quartz countertops in San Antonio are among the most popular options for homeowners, and it's no surprise why.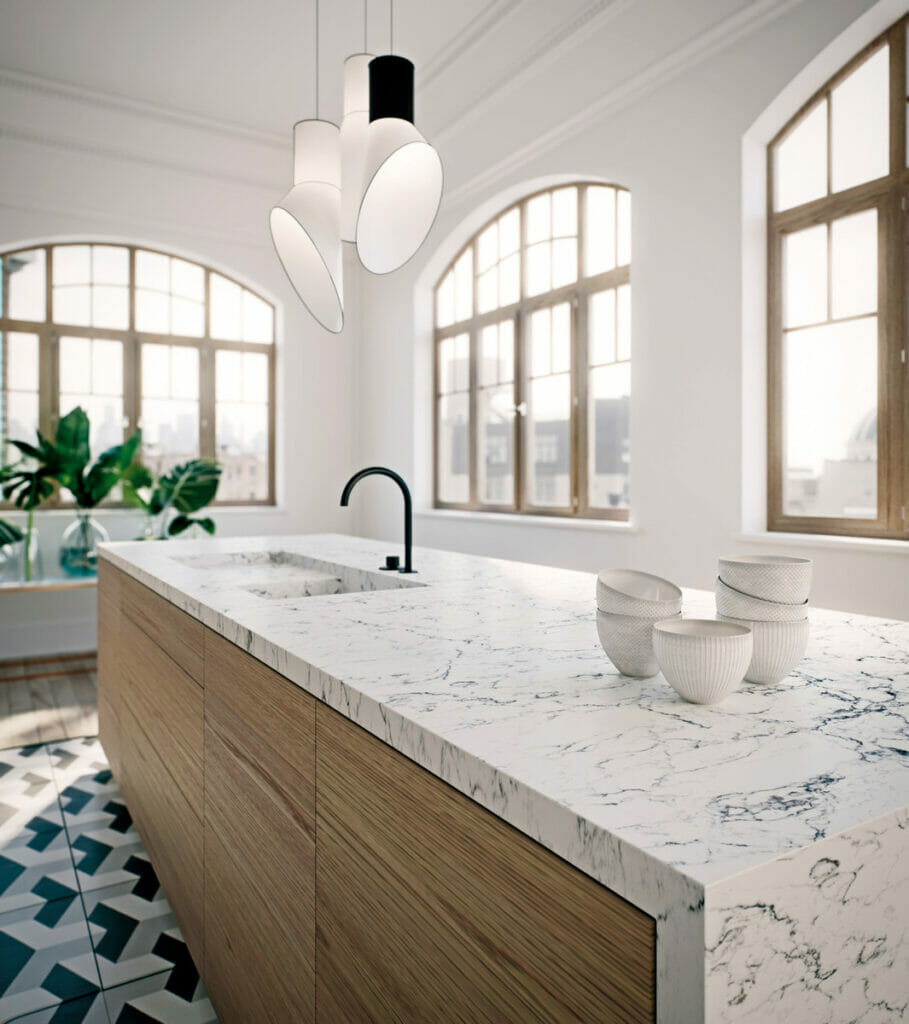 What Do Quartz Countertops Offer?
Any person who is remodeling a space, be it the kitchen, bathroom, closet, fireplace, or office, can never go wrong with quartz countertops. The versatility of the renowned countertop material is one of the reasons why quartz countertops are a go-to choice for homeowners, designers, and architects alike.
Anyone who has ever walked into a store in search for quartz countertops in San Antonio is often left with decisions to make thanks to the wide variety of colors, patterns, and designs.
The durability, ease of cleaning, low maintenance, and resistance to burns, stains, and cracks are other factors that entice homeowners to browse the range of Caesarstone products for their quartz countertop projects in San Antonio, TX.
Five Ideas for Quartz Countertops in San Antonio, Texas
As we mentioned, quartz is among the best countertop materials available on the market. This is due to its versatility, as it is able to pair well with any space in the home. Here are some quartz countertop design ideas for homeowners in San Antonio.
White is always a fantastic option
Gone are the days when an all-white kitchen or bathroom was considered to be too plain. Now, white countertops are a trendy option in San Antonio. They exude opulence and can give any space a warm, comforting feel.
Homeowners can opt for elegant choices like Caesarstone's 5143 White Attica or 9141 Ice Snow. And with the ease of cleaning and maintaining quartz countertops, all a homeowner needs is mild soap and water to keep their countertops looking as new as ever.
Install black countertops for some drama
Some homeowners may hold the belief that black countertops will dull a space. However, once they install black quartz countertops into their San Antonio home, they can't get over the deep, dramatic look.
Whether you prefer classic, minimalistic black countertops such as 3100 Jet Black or unique, veined black countertops such as 5100 Vanilla Noir, Caesarstone's options are plentiful.
For homeowners who want a pop of color in the space, adding a colorful backsplash provides a beautiful contrast.
Opt for a neutral kitchen or bathroom
Some people may want an airy and light feel in their spaces. In order to achieve this, neutral countertop colors such as hues of browns or greys are great choices. One such option is Caesarstone's 4043 Primordia. To give the room some contrast, homeowners can opt for decorative pieces in darker colors.
Choose glossy quartz countertops
Highly polished quartz countertops, be it hues of black, browns, or greys, is a trend that should not be ignored for remodelling projects in San Antonio, TX. These work beautifully with bold colored cabinetry and eye-striking décor pieces.
Make a kitchen waterfall
While a traditional kitchen island is still common, homeowners can customize their design with waterfall edging. Waterfall islands carry down to the floor, creating a contemporary, sleek, and seamless look.
Factors to consider when purchasing quartz in San Antonio
The use – Countertop color, style, and functionality can make or break the overall design in a space. As such, homeowners need to ensure that all these factors are considered before choosing their preferred quartz countertop.
For instance, if purchasing an indoor kitchen countertop, it is vital to ensure that the countertop material is the right choice for daily kitchen activities. Similarly, those who are looking for quartz countertops for their outdoor kitchens should select premium outdoor quartz countertop options.
The cost – We all have budgets. And in most cases, we strive to stick to them. Be mindful when it comes to the selection of quartz countertops, opting for low-quality budget quartz countertops is a decision that homeowners can regret later on. Choosing a reputable manufacturer like Caesarstone is an investment for your countertops in the long run.
Warranty – In the search for quartz countertops in San Antonio, homeowners come across a wide spectrum of brands. And some may not offer warranties, Caesarstone ensures that every homeowner enjoys a lifetime warranty on their indoor quartz countertop purchase.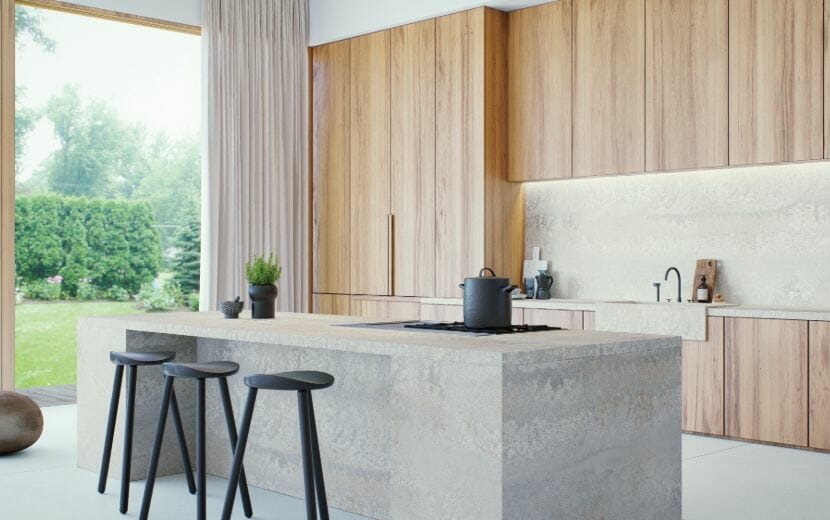 Where to get quartz countertops in San Antonio
Here is a list of showrooms, retailers, and fabricators where you can get a wide selection of quartz countertops. Start your journey today and experience quality products, timeless beauty, and excellent customer service.