It's no secret that quartz countertops are one of the finest options when it comes to kitchen remodeling. They are not only stunning looking but offer a strong, reliable, and durable surface that can last a lifetime with minimal care.
Not only that, looking for quartz countertops in Phoenix, will present a homeowner with many versatile options, dozens of colors, and plenty of patterns. There's truly a quartz option for any style that a homeowner desires.
With a wide variety of quartz countertops available in Phoenix, Arizona, it can be difficult for homeowners to decide what to consider while buying their countertops. This guide discusses recent kitchen trends to help those searching for countertops for their home in Phoenix.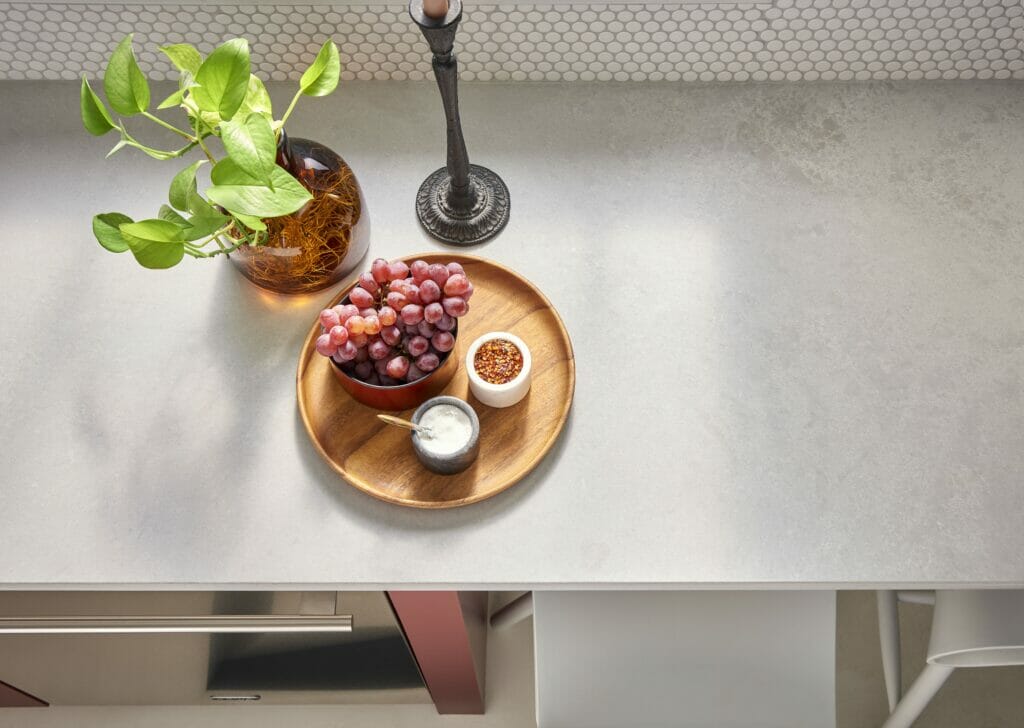 What kitchen trends should homeowners in Phoenix, Arizona, emulate?
Here are some stylish design trends that utilize high-quality quartz countertops:
Pair quartz countertops with colorful cabinets
When it comes to remodeling a kitchen, there are a variety of quartz countertops in Phoenix that pair perfectly with colorful cabinets.
Brightly colored cabinets are the best option for those who want bold contrast in their kitchen. For instance, light-colored countertops such as Caesarstone's 1141 Pure White go well with vivid, or deep cabinet tones.
One can also go for green, gold, or blue cabinets, depending on their color preferences. To give a kitchen space a more striking look, one can experiment with eye-catching colors such as white, orange, or red that create a focal point in the space.
Homeowners can check Caesarstone's catalog to choose Phoenix quartz countertops that match their color preferences and tastes.
Go all-white
White kitchen countertops with white cabinets in Phoenix are common and give homes a bright and crisp feel. Additionally, it's one of the simplest colors to include in a modern kitchen. The monotony of using only one color is eliminated by the large range of hues that are available.
White quartz countertops in Phoenix Arizona offer some fantastic possibilities for homeowners who are looking to create a bright and open kitchen space. Additionally, it might be helpful for those who wish to avoid dramatic finishes or who have a small room but want it to look larger.
Whites with veining, like Caesarstone's 1111 Vivid White, complete the kitchen design with its stark tones.
Additionally, homeowners won't have to worry about their white quartz countertops getting too dirty since they are simple to clean and maintain.
Pair black countertops with white cabinets
This is a classic, yet timeless combination that works well for practically any kitchen space in Phoenix. Combining black countertops such as Caesarstone's 5820 Darcrest with white cabinets provides a striking color contrast. These black countertops will complement the white cabinets beautifully.
Also, experimenting with kitchen decor and backsplash designs will help balance the kitchen's black and white theme.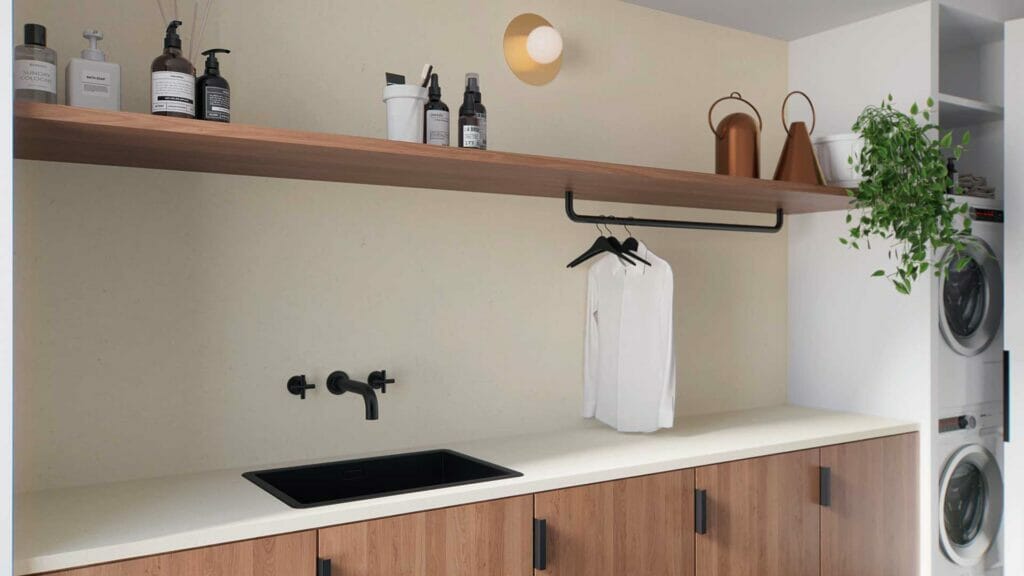 Despite all the flooring options on the market, wood is still a timeless material that won't go out of style. This low-maintenance material is renowned for its adaptability and gives a lot of life to a farmhouse kitchen.
Even though large kitchens with lots of natural light are preferred, smaller kitchen spaces can benefit greatly from having wooden floors. Wood has continued to be a popular option for homeowners wishing to remodel their kitchens because of its classic appeal.
Armed with kitchen inspiration for homes in Phoenix. It's time to get specific and look at the factors to consider when looking for quartz countertops in Phoenix, AZ.
Here's some factors homeowners should consider while shopping for quartz countertops from top manufacturers like Caesarstone:
Preference
Design and decor preferences differ among homeowners. For example, homeowners who prefer dark colors can opt for hues like grays, blacks, or browns, while homeowners who prefer bright colors can choose neutral colors that mesh with their space.
Trends
While home designs are based on homeowners' preferences, market trends also play a part here. For example, an outdated kitchen remodeling design can reduce the home's value. Homeowners do not have to ignore their preferences; they need to consider the market trends and personal preferences for the best results.
Functionality
Polished finishes might not be appropriate for homeowners who frequently host visitors or look after young children in their homes. Honed finishes are preferred for high-traffic counter surfaces because they are considerably better at hiding smudges.
Outdoor countertops for outdoor kitchens ensure that homeowners can enjoy their outdoor cooking areas without worrying about stains or other issues. Caesarstone has a number of indoor and outdoor quartz products that work with any style.
Contrast
Utilizing complementary colors is essential to finding the right quartz countertop. For example, in a kitchen, countertops that feature soft and strong colors create the perfect contrast and elevate the entire room's appearance.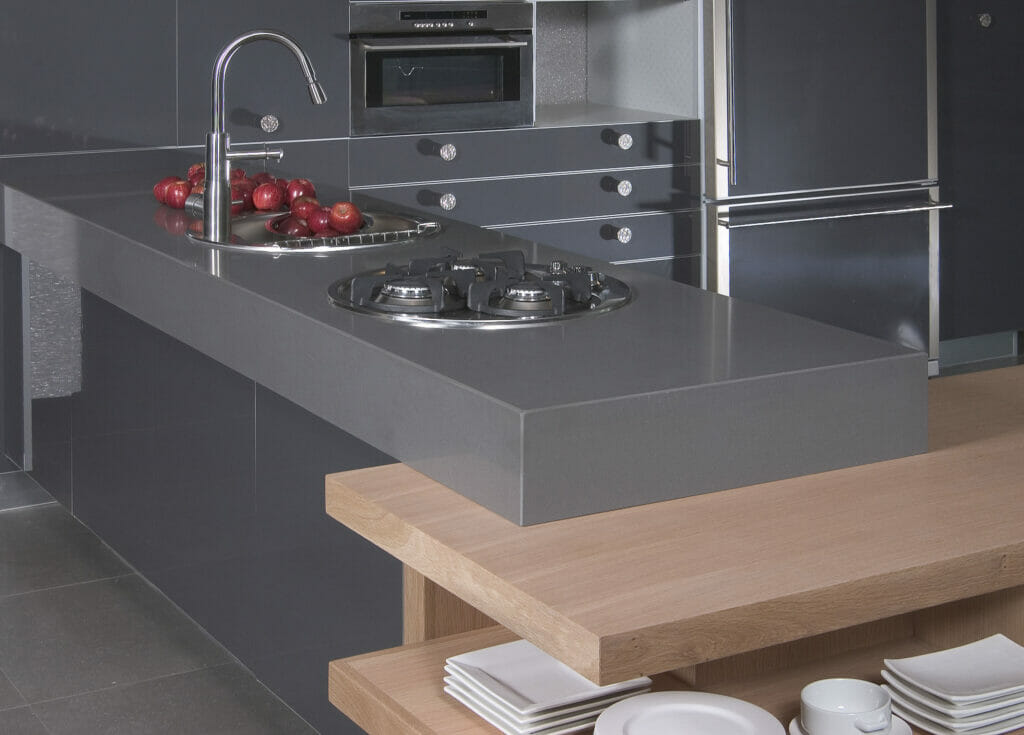 Availability of space
The amount of room in a home affects the decisions made, even though there are many countertop selections in Phoenix. Homeowners who are working with a tiny space could be limited to white or neutral colors because they provide the appearance of more room.
Large, well-lit homes have the advantage of giving their owners a variety of options. Any dark, neutral, or bright color will look good in a large kitchen.
Thickness
Functionality and aesthetics are influenced by the thinness or thickness of quartz countertops. In comparison to thin quartz countertops, thick quartz countertops can support larger amounts of weight. Therefore, homeowners who intend to use their kitchens regularly should choose thick quartz counters.
Thin quartz countertops create a sleek and contemporary look for homeowners whose rarely used kitchens. However, it's crucial to consider dependability, durability, and functionality as well.
Accent lighting
Homeowners often ignore the elegance of lighting in the kitchen space. Before selecting quartz countertops in Phoenix, homeowners should consider what styles, patterns, and colors will suit their spaces with the look of the lighting in their homes. For instance, the appearance of dark-colored countertops, like Caesarstone's 1003 Raindream, can show great in a place with bright lightning.
Quartz Countertops in Phoenix — Conclusion
While design, color, and kitchen trends matter, the right manufacturer is the most crucial factor in selecting the right quartz countertops. Homeowners who are looking for a place to buy premium quartz countertops in Phoenix can check out the Caesarstone Where to Buy page for a list of showrooms and retailers.