Quartz countertop surfaces provide a multitude of benefits, ranging from their aesthetic value to their structural integrity and unparalleled performance.
High-quality engineered quartz is built to survive for several generations, making them a practical choice for homeowners that don't want to invest in new counters every decade or so.
The following is a list of the primary reasons why homeowners in Minneapolis may want to think about choosing quartz countertops: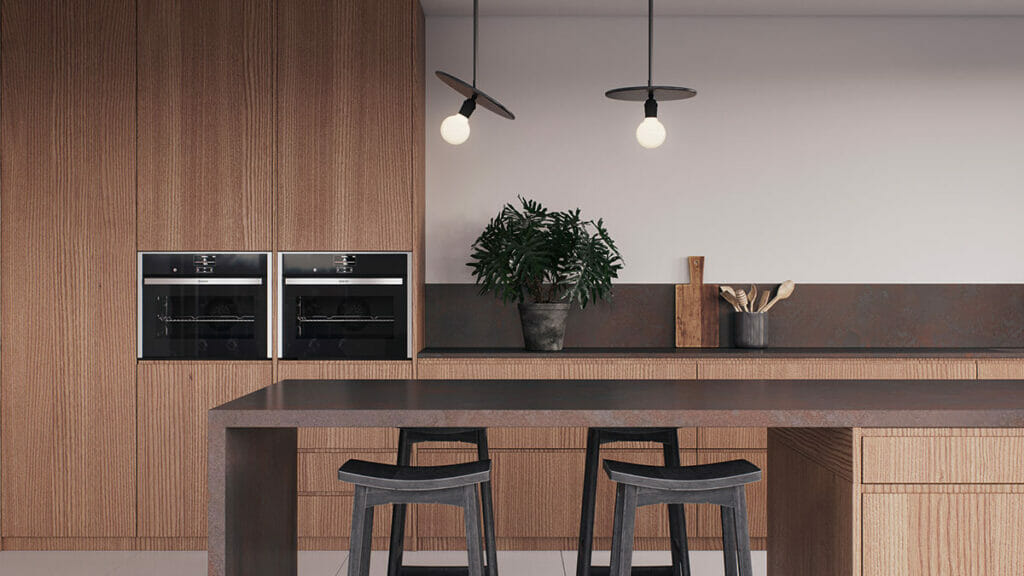 What advantages does buying quartz countertops in Minneapolis?
Here are some of the advantages of buying quartz countertops in Minneapolis MN:
Quartz contains less flaws than other minerals
Since they are the product of a highly precise engineering process, engineered stones, in contrast to natural stones, have a much-reduced number of fractures, fissures, pits, and other imperfections.
Quartz is a non-porous countertop material
The majority of naturally occurring stones have a degree of porosity. This indicates that they are susceptible to absorbing liquids and stains, necessitating the application of treatments and sealants on a regular basis.
Quartz, on the other hand, is non-porous, which means that it does not absorb liquids or dirt throughout the manufacturing process.
Because messes and grime tend to accumulate on the surface, homeowners can tackle practically any issue by merely wiping it down. Because it is non-porous, it also means that germs, bacteria, and viruses are unable to get lodged into the surface. As a result, quartz countertops are extremely sanitary, making them ideal for families with young children.
Simplicity in repair and upkeep
Because engineered quartz does not need to be sealed or treated on a regular basis, countertops made of quartz can be used for up to ten years without requiring any significant upkeep or maintenance. A quick cleaning with water and soap is all that is required to keep its brilliance and sheen intact.
Quartz is durable
The processing of quartz results in a countertop that is extremely long-lasting and virtually impossible to damage in any way, making it an ideal material for use in high-traffic areas. Quartz countertops are notably strong and durable due to the high percentage of minerals (90%) that they contain.
Quartz countertops are resistant to cracking and scratching, making them an excellent material choice for usage in areas that get a lot of foot traffic. They have a low risk of becoming damaged due to the typical, routine use that they receive.
Quartz countertops may be fabricated into a nearly uncountable number of different designs
Caesarstone quartz countertops are available in a wide variety of patterns, styles, and hues.
The engineering procedure enables the creation of authentic hues and dependable patterns that are tidily arranged for a genuinely contemporary application.
Quartz countertops in Minneapolis can also be purchased with the veining, speckles, as well as earth tones and colours that are characteristic of natural stones.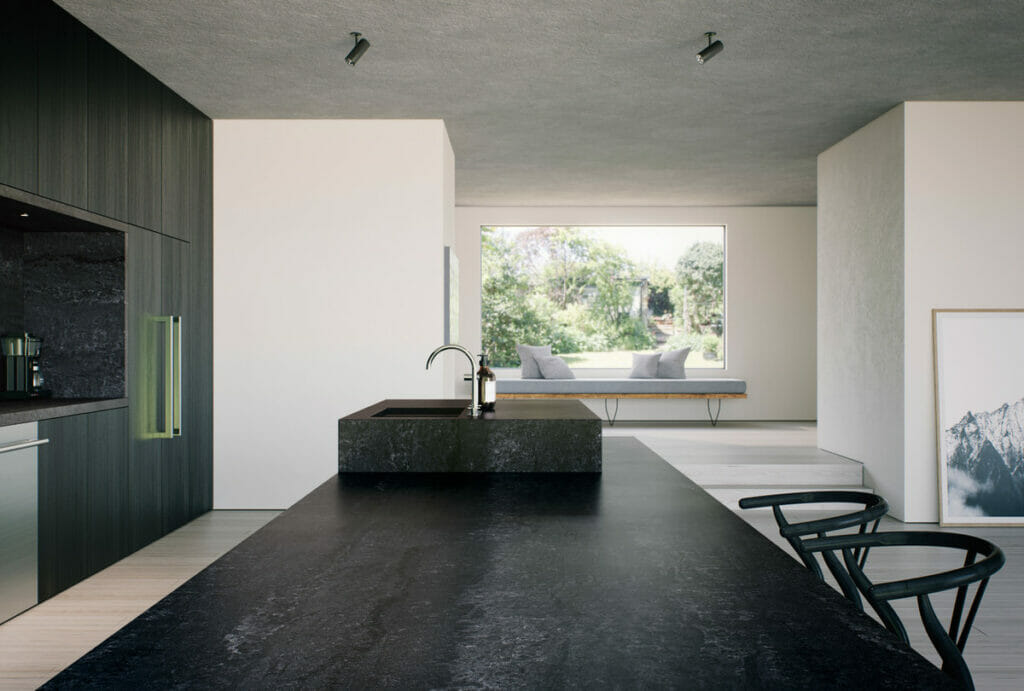 What is the best place to buy quartz countertops in Minneapolis?
Thankfully for homeowners that want quartz countertops Minneapolis (and the surrounding areas) have a number of showrooms and retailers to choose from. Homeowners that want to learn where to buy Caesarstone products can visit one of the following retailers or showrooms:
Montaggio Kitchen and Bath Design
Montaggio has become a well-known name in Minneapolis thanks to their talented workforce, cutting-edge creativity, and innovative technology.
Their products are adaptable enough to use practically anywhere, be it as a countertop in the kitchen, a vanity in a modern bathroom, wall paneling, or even furniture that was designed specifically for the homeowner.
At Montaggio, they only carry products from reputable suppliers and manufacturers, like Caesarstone. They pride themselves on making it happen for the homeowner, whether they are seeking ideas to spark their creativity or are ready to take their interior décor to an entirely new level. ​​​​​
North Star Kitchens, LLC
For over 40 years, North Star Kitchens has built a name for itself by fulfilling customers' ideas in exactly the manner they had envisioned them. Their team of designers and artisans considers it a source of both personal gratification and professional pride when they successfully bring a client's project to fruition.
They are always looking for talented architects, interior designers, and contractors that have an exceptional eye for the finer points of bespoke cabinets to work with. They are able to create bespoke cabinetry for every room in the house using the materials provided by their cabinetry showroom. Their showroom features full kitchen displays, cabinet door samples, moldings, and many other resources.
Partners 4, Design
Partners 4, Design is a design and construction company that serves as a one-stop shop for kitchen and bathroom remodeling projects.
The P4D team facilitates a seamless transition from design to construction for its clients and the industry as a whole. The team is aware that people react positively to intelligent design (which refers to designs that create amazing real-life places).
Every project that is made at P4D is tailored to satisfy both the client's functional and aesthetic requirements. A comprehensive team of professionals is formed by architects, designers, and constructors, and this team works on anything from minor changes to huge extensions.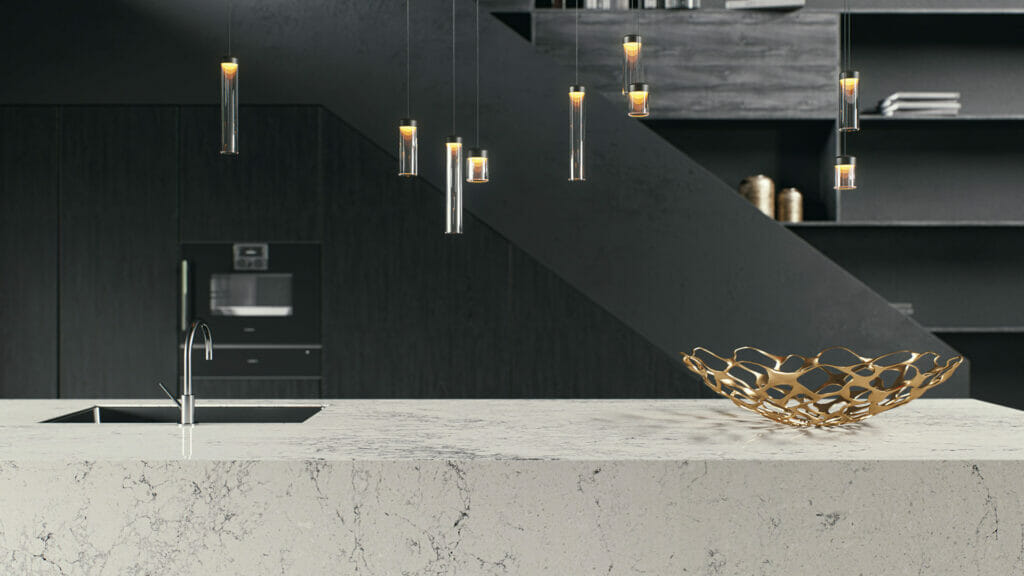 Sawhill Custom Kitchens
They take a holistic approach to addressing any goals and going above and beyond any expectations, and as a result, they offer extraordinary spaces. In addition to providing homeowners with aesthetically pleasing and practically useful interiors, it is their responsibility to see to it that homeowners are completely at ease throughout the entire design process.
The Sawhill team will invest their knowledge and experience in any design plan from the concept stage all the way through to the final installation. The end effect will be a stunning operational interior that any homeowner will enjoy.
Synergy Products
Synergy Products provides a comprehensive selection of building products that are of the highest possible quality.
Homeowners can count on their talented, skilled professionals and seasoned experts to take the time to understand the specific requirements for windows and doors, whether they are building a contemporary luxury dream home or contending to win a commercial project.
Whether homeowners are doing either of these things, individuals can count on them. They provide building product solutions that are rational and appropriate for the objectives of any project.
For more information on where you can get high quality Caesarstone quartz countertops in Minneapolis, see the where to buy page online.