In the process of designing any kitchen, the countertops should be given primary consideration. It is important to take the time and do some research before making a decision regarding the sort of work surface the homeowner wants for their kitchen. This is due to the fact that they need it to complement the look and feel of the room while also being a practical addition to the space.
When homeowners have a plan in mind for the design for a bathroom or kitchen, then they shouldn't have to abandon that plan just so they can stick to any financial constraints.
Most Caesarstone showrooms and retailers in the Sacramento area are able to provide competitive prices as a result of the fact that they get slabs straight from the manufacturer. Because of this, they are able to give their clients pricing that is factory direct, which allows them to pass on savings to their clients.
An individual's house should be a place where they can unwind and get ready for the day without having to worry about insufficient counter space or a design that is out of date. Why not begin with that perfect countertop if they want to improve the look of their home without having to shell out the cash for an expensive remodel?
Homeowners can continue reading if they'd like to learn more about the options for quartz countertops Sacramento retailers and showrooms have in store.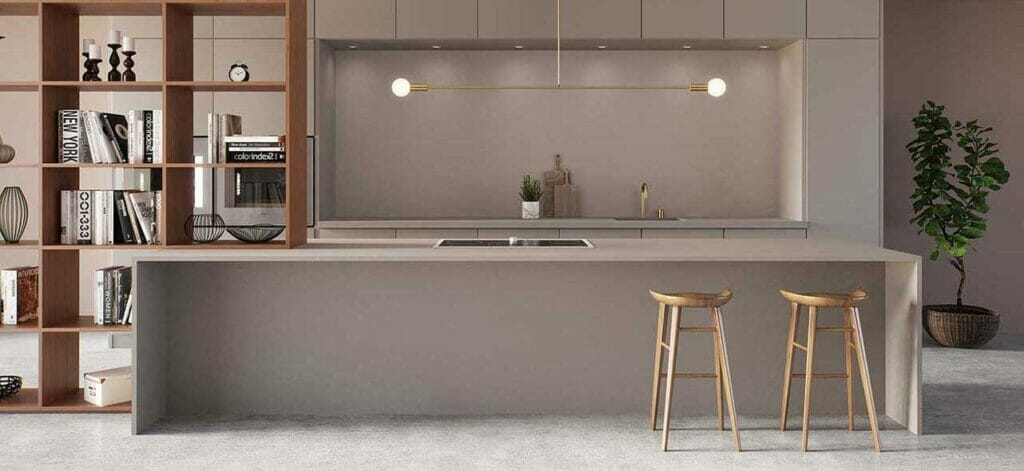 What makes Caecsarstone quartz countertops in Sacramento, CA stand out from the competition?
Quartz countertops are manufactured using a combination of genuine stone and long-lasting polymers.
Quartz countertop products from Caesarstone, like 1006 Agger Grey, are a wonderful option for any homeowner because of their distinctive combination of stylish design elements. High-quality quartz countertops are something homeowners should think about getting in Sacramento, California because:
It is not necessary to reseal them in order to keep the surface as smooth as possible.
They are available in a wide assortment of hues and patterns.
They are impermeable and require little upkeep.
Where can you buy quartz countertops in Sacramento and surrounding areas?
Homeowners that are looking for quartz countertops near Sacramento CA can check out the following retailers and showrooms:
Cabinet Doctors
The Cabinet Doctors is a small renovation firm in Rocklin, California that is owned and operated by a family. For more than three decades, they have been designing stunning bathrooms and kitchens. Their distinguished designs, skilled craftsmanship, high standards of workmanship, and expert customer service have contributed to the development of their stellar reputation.
Their repertoire of services encompasses bathroom and kitchen renovations, cabinet refacing and painting, cabinet customization, as well as selling Sacramento quartz countertops. Their primary goal is to ensure that every aspect of any project is carried out in an orderly and productive manner, on schedule, and within the allotted spending limit.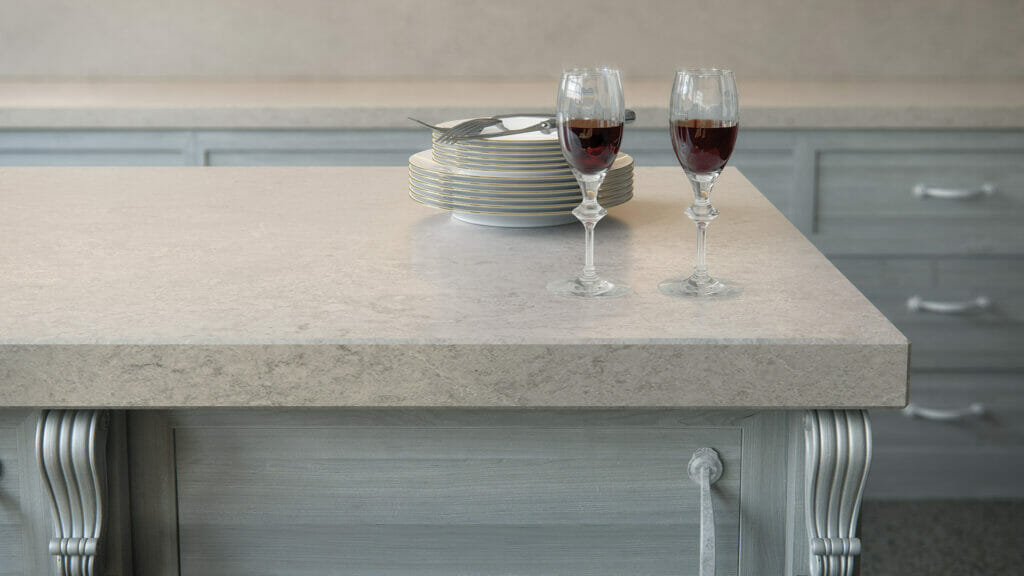 Kitchen Mart
Kitchen Mart's team removes the stress associated with the process of renovating by providing everything homeowners require within their own facilities. This includes the finest items available in the market to the most skilled craftsmen. Because Kitchen Mart does not use any subcontractors, the completion of their project will be accelerated, run smoothly, stay within the allotted budget, and will meet any homeowner's stringent requirements.
Not to mention, since 1976, no other firm in Sacramento has been able to remodel a greater number of kitchens and bathrooms than the talented team at Kitchen Mart.
The following are some of the services that they are able to offer to homeowners in Sacramento and the surrounding areas: kitchen design and remodeling, bathroom design, bespoke cabinets built by Kitchen Mart, custom cabinet refacing, complete fabrication, and helping homeowners find the best quartz countertops Sacramento CA has to offer.
Nar Fine Carpentry
Luxury design company Nar Design Group, with headquarters in East Sacramento, California, is known for producing an impressive portfolio of work. Never allowing for any possibility for predictability, the Nar Fine Carpentry team develops some of the most highly sought-after architectural environments that are direct reflections of the client.
Born in Mexico City, Nar Bustamante spent his childhood years in San Francisco, where he currently serves as president and primary designer of Nar Design Group. This enthusiasm for art, culture, and illustrious architecture was significantly influenced by his extended travels throughout Europe, Northern Africa, and North America. His designs have won international awards and garnered a great deal of public attention for their one-of-a-kind and enduring inspiration.
Nar Design Group is dedicated to quality and an excellent design approach for each of their projects covering Northern California and Nevada. As a result, they always offer stunning designs that have an appeal that cannot be denied.
Picasso Interiors, Inc.
The pros at Picasso Interiors have put together a team of design and installation experts who have a wealth of knowledge, and they make use of cutting-edge production techniques and automated CNC technology.
Picasso is a local family owned and operated establishment. They make it a priority to develop meaningful relationships with clientele on a personal level and assist them in realizing their vision through attentive consulting and recognized quality.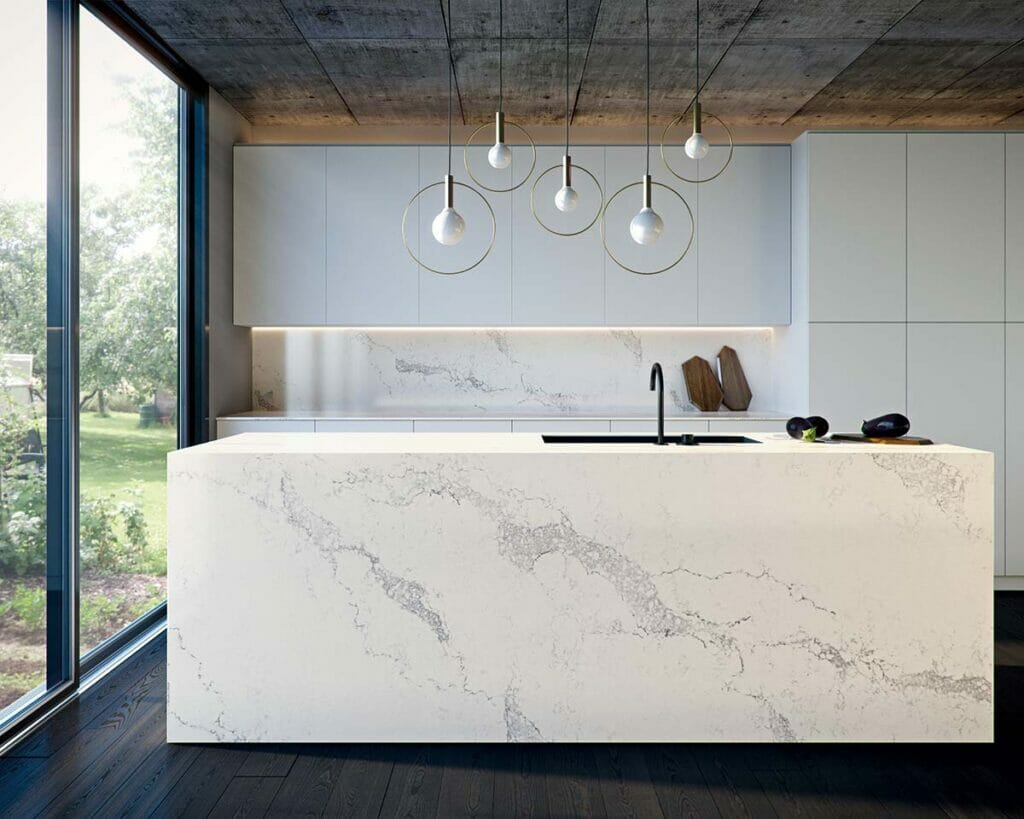 Fischer Tile & Marble
Fischer's Commercial Division is prepared to supply all the stone, tile, or thin brick surfaces necessary for your building project. Fischer has indoor and outdoor solutions for spaces ranging from office, industrial, retail, or educational establishment.
Fischer employees collaborate closely with the project's architect and general contractor throughout most commercial construction projects to pick the material. This branch works in conjunction with Fischer's importing and distribution arm, Incon Tile Distributors, Inc., to operate as a direct purchaser and importer of stone and tile materials sourced from all over the world.
Prior to the 1980s, majority of commercial buildings in the Sacramento area were two-story concrete tilt-ups. That being said, the bulk of the early government buildings were traditional, rectangular constructions that were made of concrete and plaster. However, since that time, the use of stone and tile has become far more widespread – and imaginative – for the decorating of interiors as well as exteriors.
For more information on where you can get high quality Caesarstone quartz countertops in Sacramento, see the where to buy page online.