When creating a space to call home, you want to surround yourself with what makes you happy, whether it's family, friends or other elements that bring you joy, including home décor and design elements.
When it comes to curating a kitchen space, choosing the right countertop is how you can tie it all together by creating a striking, yet functional area where friends and family can gather. After all, a kitchen is the hub for all activity, and the heart of the home itself.
To facilitate all their kitchen needs, homeowners who are looking for quartz countertops in Kansas City are on the right path. Quartz countertops are not only beautiful, but they are also durable and easy to care for, perfect for a busy, high-traffic kitchen.
Read on to learn more about quartz countertop trends in Kansas.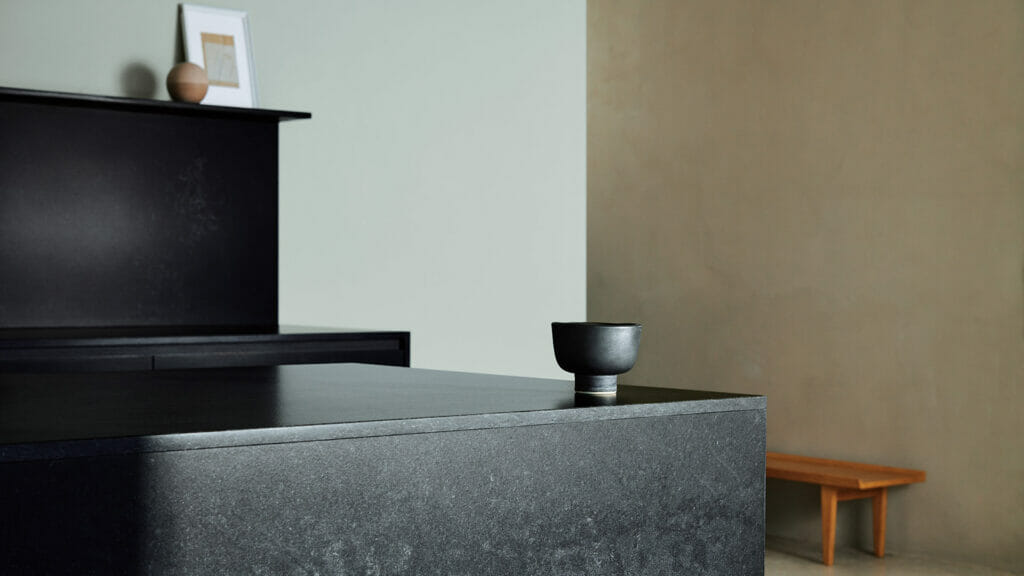 What are some of the common countertop trends in Kansas?
Honed finish
A countertop's finish is a subtle, yet crucial detail that is often overlooked. In fact, many homeowners often find themselves stuck when selecting the finish. Yet, selecting the right countertop finish is key to creating the ideal kitchen space.
A honed finish, which features minimal to no shine, is a common Kansas City quartz countertop trend. And we can see why since a honed finish, which is available for countertops like Caesarstone's 5110 Alpine Mist, conceals scratches and marks.
Homeowners who are looking for the best deals on quartz countertops in the Kansas City area should ensure they are purchasing top-quality products from a reputable manufacturer such as Caesarstone.
Color and contrast
Gone are the days when spaces with a variety of colors were considered unfashionable. Now, homeowners are choosing to work with more than one countertop color, especially when designing large spaces. For instance, a mix of the 9141 Ice Snow and 5810 Black Tempal creates the perfect contrast to elevate the kitchen space.
Similarly, homeowners with only one countertop color in mind can still achieve contrast with their choice of cabinet. When paired well, a homeowner can create a contrast that draws the eye and is a centerpiece in the room. For example, an oak cabinet paired with a black quartz can result in a striking and eye-catching view.
Quartz countertops with character
Veined quartz countertops bring style and character to any space. Homeowners who want Kansas City quartz countertops can find no shortage of veined countertops options to suit their unique home design and personal style.
Caesarstone's 5101 Empira Black and 6338 Woodlands are two dark and dramatic countertop colors with veining that blends and contrasts to create strong, yet opulent surfaces in the home.
Go bold
Homeowners who are looking for some zest in their kitchen spaces can opt for bold countertop colors. When installed, they create a daring statement that can make a lasting impression. With a lavish color like 5171 Arabetto, for example, you can ensure your countertop will be the center of attention.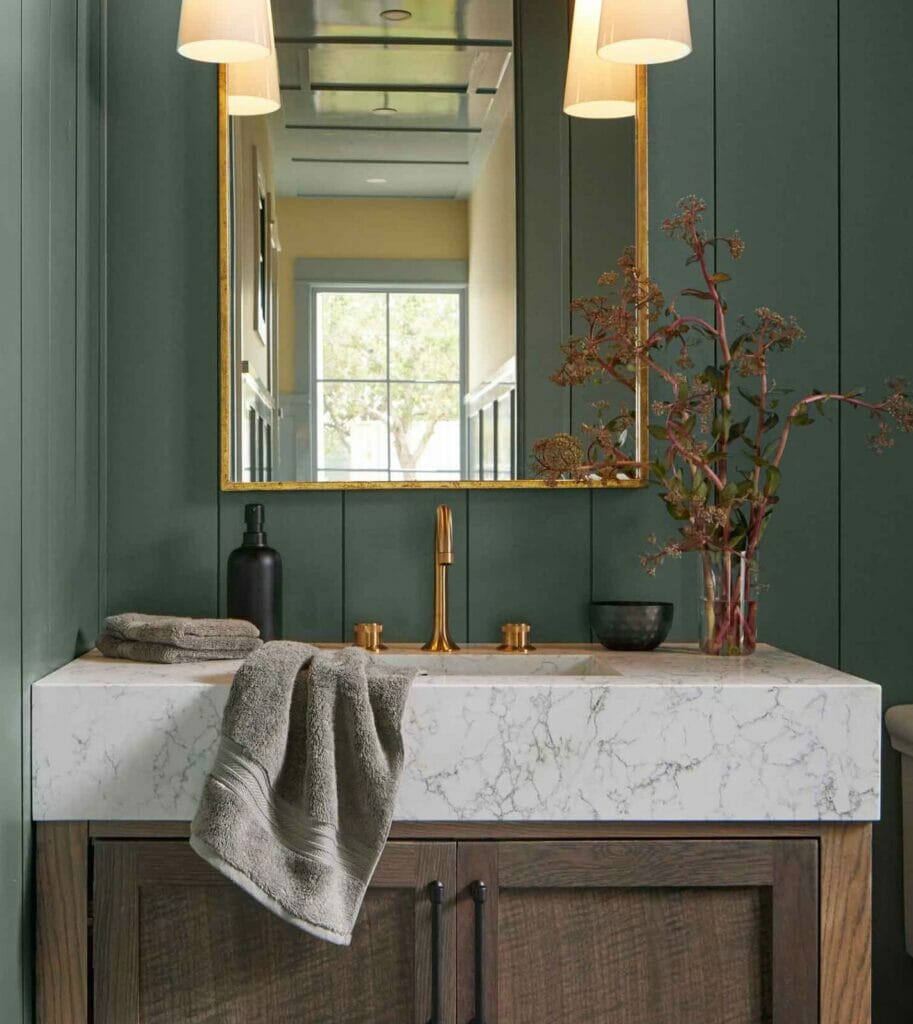 Upgrade the sink
A kitchen is never complete without the sink. A beautiful sink with unique elements has the potential to completely upgrade a kitchen. The variety of sinks on the market featuring different sizes, colors, finishes, and styles are worth checking out.
Minimalist designs
A minimalistic home design is one of the most popular trends in Kansas City. This trend works well in kitchen spaces with insufficient natural lighting. When paired with an integrated sink and a neutral countertop color, homeowners can easily achieve a classy and elegant feel in the kitchen. A countertop color like 1111 Vivid White would effortlessly achieve this look.
Go neutral
Neutral countertop colors such as white, grey, and beige are quickly becoming some of the mainstay features of a Kansas City kitchen. In fact, a combination of neutral quartz countertops gives the kitchen a sleek, sophisticated look.
Neutral colors also give the illusion of larger spaces, making them an ideal option for smaller kitchen spaces. White countertops, for instance, are well known for making a space appear larger and brighter. 5141 Frosty Carrina is one of many popular neutral countertop options from Caesarstone, featuring a delicate ivory base and powder grey veining.
Let's talk lighting
When designing or styling a house, one of the main considerations is lighting. Being stuck in a house with poor natural lighting is never ideal. As undesirable as this circumstance is, not all houses are well lit, hence the importance of investing in artificial lighting. Homeowners in Kansas City who want to brighten up their spaces have a wide array of choices including light pendants, chandeliers, wall sconces, lamps, and more. The options are endless.
Under-cabinet lighting can also help homeowners see what they are doing while cooking. When placed strategically, artificial lighting elements make a space look and feel larger, warmer, and brighter as well.
Trendy kitchen Island
Kitchen islands are a key focal point in the home. With its multiple functionalities, including food prep, entertaining guests, and extra storage space, it is no doubt an asset to have in your kitchen space.
The waterfall is one of the most preferred kitchen island styles, given its inherent uniqueness. With the right waterfall island design and a great material selection, the result is a base structure that creates a beautiful canvas to display your chosen quartz countertop color. You can also integrate a sink into the kitchen island, in order to achieve further functionality.
A countertop color like 4011 Cloudburst Concrete is perfect for a waterfall kitchen island countertop.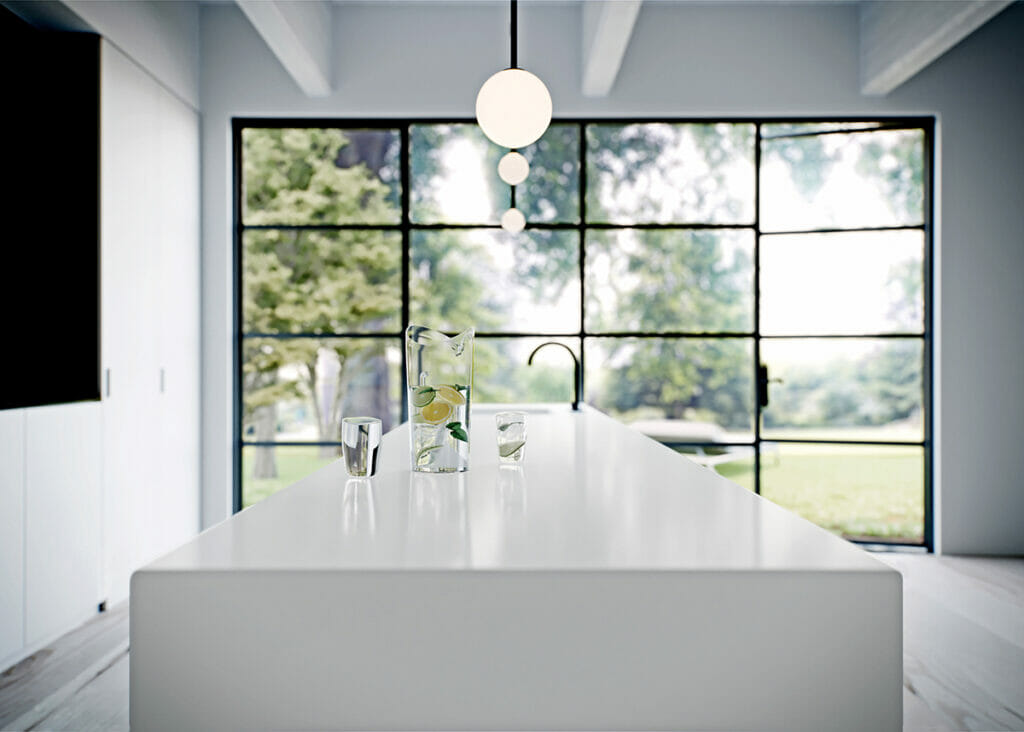 Outdoor countertops
An outdoor kitchen can be a refreshing twist on the monotony of indoor kitchen designs. When paired with quartz countertops, an outdoor kitchen becomes the perfect avenue to entertain friends and family. Caesarstone offers stunning outdoor surfaces, such as 406 Clearskies, made to withstand the elements while also exuding a cool, modern look.
Where to purchase quartz countertops in Kansas City
Recognizing the countertop needs of your home is one thing, but sourcing premium, high-quality quartz countertops is another. To avoid costly mistakes, we recommend homeowners purchase quartz countertops from reputable manufacturers. Here is a list of retailers and showrooms for homeowners who are looking for Caesarstone's quartz countertops in Kansas City.