As the fourth largest city in the United States, there are a wide variety of housing styles in Houston. And with those varied housing styles comes varied preferences for interior design.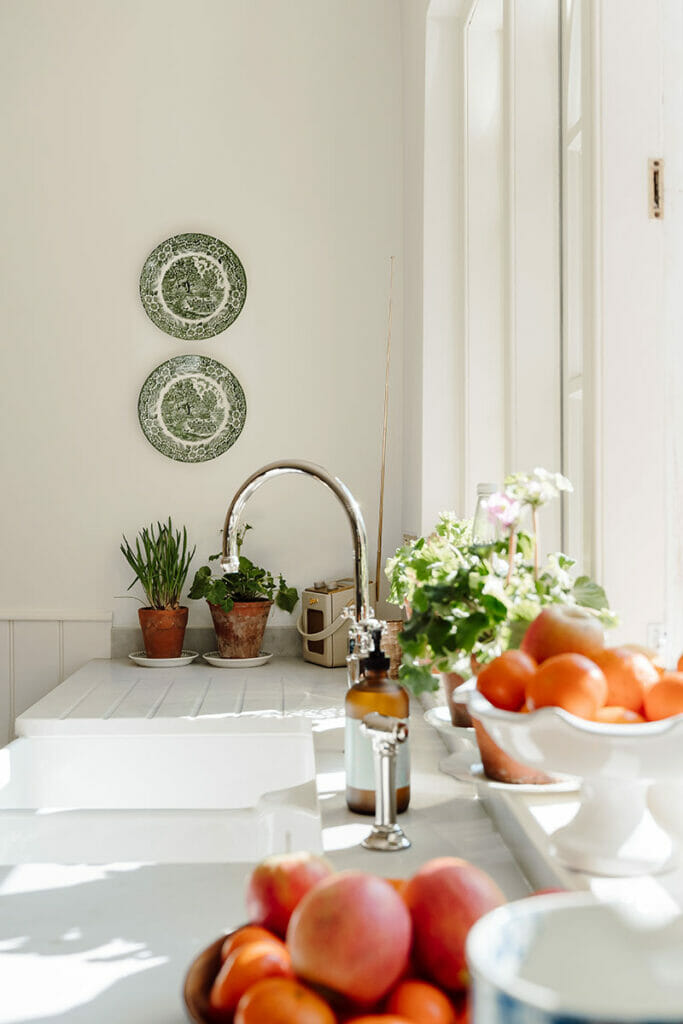 That being said, some homeowners may struggle with choosing countertop materials and can find it is a time-consuming endeavor to source countertop materials like quartz in Houston. Luckily, with reputable manufacturers like Caesarstone, homeowners in Houston can find a quartz countertop that will pair well with any house style.
In this article, we will talk more about quartz and ease the search for quartz countertops in Houston.
What is quartz?
Quartz is an engineered material that is made of 90% quartz and 10% resins, polymers, and pigments. The resins and polymers used in the manufacturing process give quartz its durability, while the pigments give the countertop material its range of colors. But why are quartz countertops in Houston, Texas, praised for being among the best countertop materials around?
Quartz countertops are an ideal option in Houston, as homeowners can choose from a virtually limitless range of stunning colors, patterns, and finishes that add depth and luxury to any space. Homeowners can also pick from various edging styles, such as eased, bevel, ogee, or miter.
Likewise, quartz is known as a durable, hard-wearing surface. In fact, quartz has a 7 rating on the Mohs hardness scale, making this countertop material highly scratch-, chip-, and stain-resistant. Thus, quartz is a great material for everyday use.
Quartz is also easy to clean. And since it's a non-porous material, it is resistant to bacteria, mold, and mildew, making this countertop surface a great choice for all spaces, especially kitchens and bathrooms.
With the wide variety of quartz countertops available in Houston, it can be difficult to narrow down the options. This is because no homeowner can tell the good qualities of a countertop material with just bare looks. Therefore, it is crucial to select a top-quality quartz manufacturer like Caesarstone to ensure you are getting a surface that will last for many years to come. In fact, Caesarstone's indoor countertops come with a lifetime warranty.
These are just a few advantages of quartz countertops in Houston.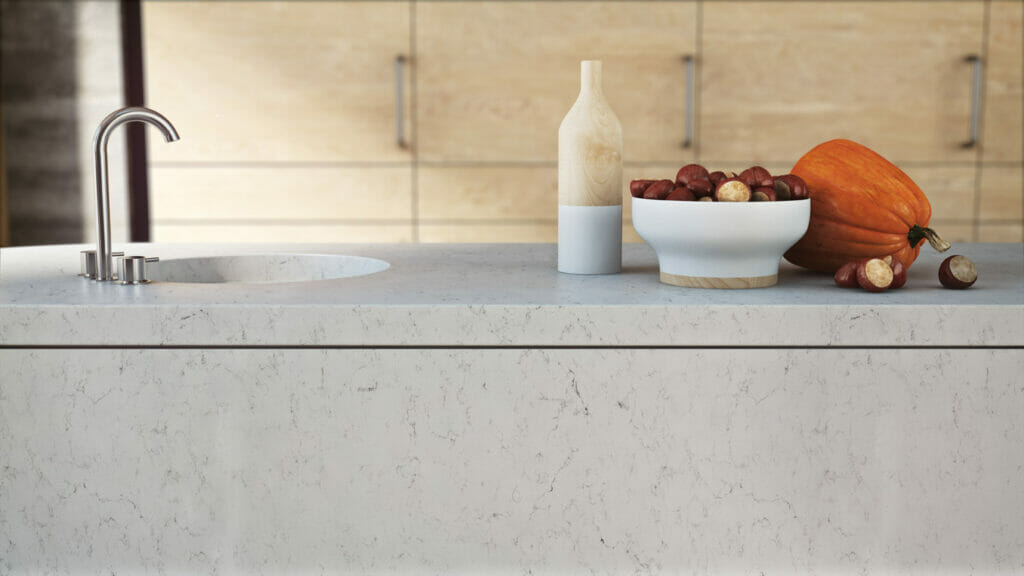 Five common home styles in Houston
Regardless of the rapid growth in the city's housing market, the classic architecture that has defined Houston, TX has been preserved. That being said, homeowners are not limited to just a few styles in the city. Some of the most common house styles in Houston include:
This is arguably the most popular housing style in Houston. It became common after the Second World War and is well known for its wide open layout and long, close-to-the-ground profile. It is also more preferred given its low-price tag.
With regards to interior design, choosing countertops can be a simple task with Caesarstone. A homeowner will have a wide variety of quartz countertops to select from in Houston, TX. In fact, the hues of a lighter grey such as 5000 London Grey or a darker grey such as 4735 Oxidian are great color options for ranch-style homes.
Townhouses are another popular style of home seen in Houston. They share a wall with other houses and tend to be more common in busy neighborhoods. Townhouses often occupy less space, so some homeowners have to get creative when renovating the inside spaces. To make a small kitchen or bathroom appear more spacious, homeowners may want to opt for light and bright countertops, such as 5141 Frosty Carrina.
Houston has limited opportunities for an outward expansion. And still, the city continues to attract new residents. To deal with this capacity issue, the city has embraced mid-rise apartments, which are primarily located in the Texas Medical Centre, Midtown, and Galleria neighborhoods.
The majority of these apartments represent the pinnacle of luxury, featuring high-end amenities such as fully equipped pools, concierge services, and gyms. And what better way to add to this luxury aesthetic than with an Italian marble-inspired countertop such as 5114 Calacatta Maximus.
Lofts feature an open floor plan, high ceilings, no interior walls, and wide internal space. This housing plan has become more popular in the high-growth areas in Houston. With most of the occupants being young professionals living in the city, most lofts are compact, functional, and trendy.
Lofts are perfect for people who want to enjoy an open living area. Given that most lofts have natural light streaming in, the result is a fresh and bright space that goes well with any quartz countertop in Houston. Some trendy options for lofts include 5130 Cosmopolitan White or 5043 Montblanc.
This housing style features handmade elements such as fireplaces, stone foundations, paneling, and oak floors. In Houston, most craftsman housing plans have built-in furniture, shelving, and stooping grooves with attention to interior details. A countertop such as 4003 Sleek Concrete would work well in this type of home.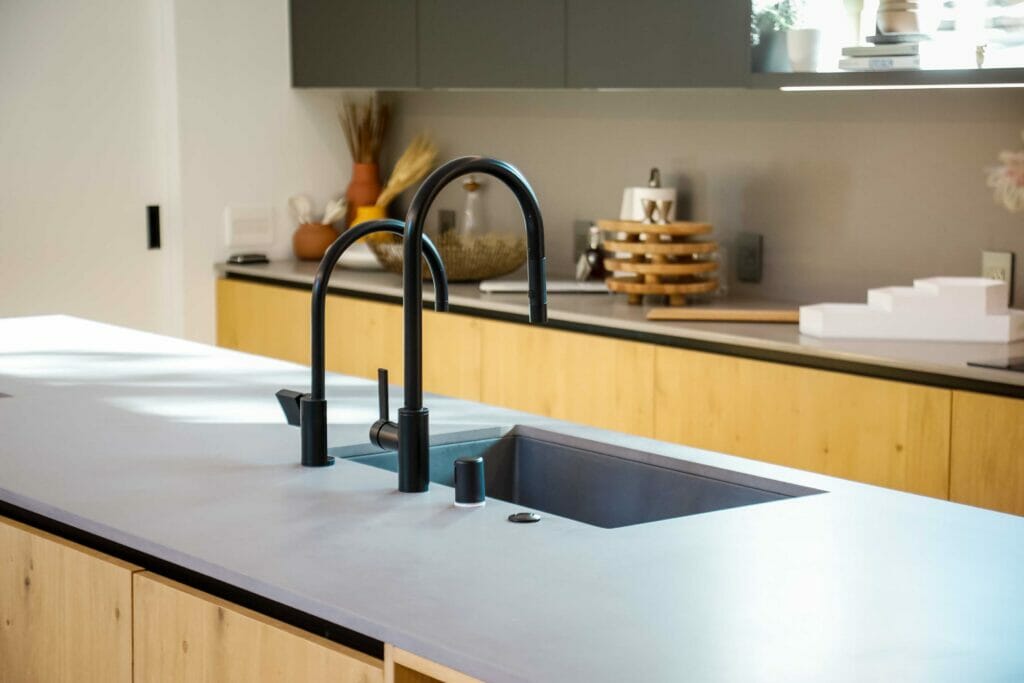 Where to get quartz countertops in Houston
Whichever the preferred housing style, installing high-quality and durable countertop materials is vital. Quartz comes highly recommended for anyone looking for countertop materials in Houston. For those wondering where they can get quartz countertops, here is a list of Caesarstone retailers, showrooms, and fabricators.