Countertops transform the look and feel of any space, be it bathrooms, kitchens, closets, and more. Homeowners who are looking to update their countertop materials know the decision is a crucial one. From selecting the material to the color, patterning, edging, and finish, the process can be quite hectic. Luckily, those looking for quartz countertops in Chicago have ample choice with the variety that Caesarstone offers.
Wondering where to buy quartz countertops in Chicago? This article will explore the best places in the city as well as educate you on all you need to know about this unique countertop material.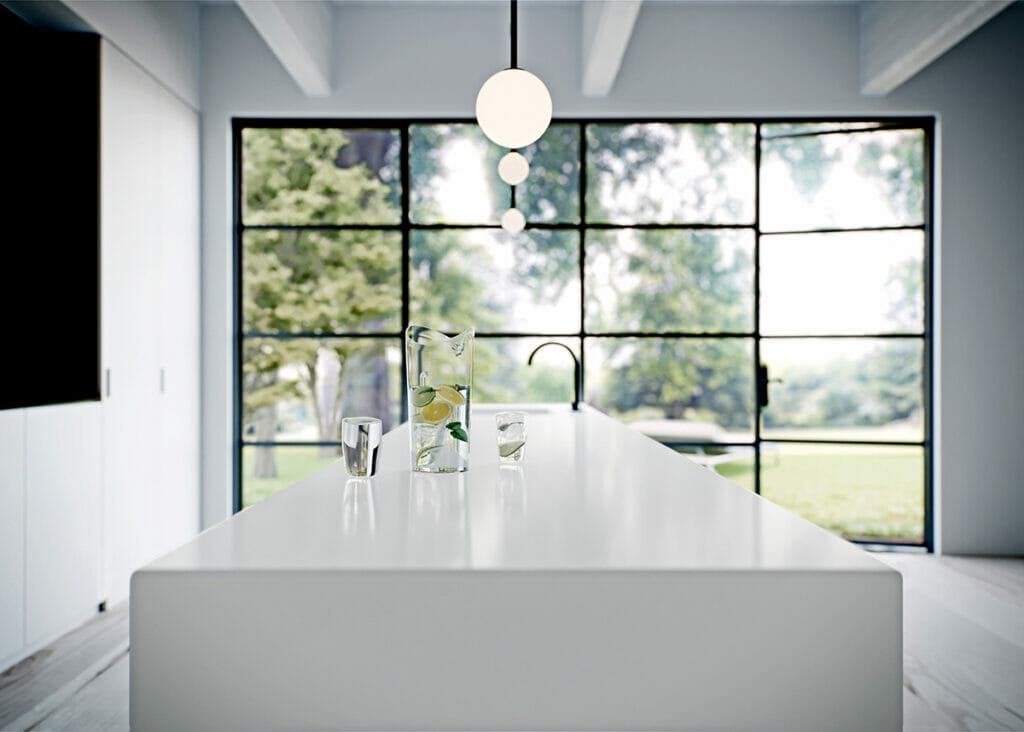 But first, why is quartz a popular countertop material in Chicago?
For years, quartz has been praised for its durability. And it's no surprise as to why, given that the material is one of the hardest countertop materials in the market. Quartz has a 7 rating on the Mohs hardness scale.
Acquiring materials and paying for the installation of your countertop can be expensive. And the entire process can take a huge chunk of savings. This is why it's advisable to purchase quality quartz countertops in Chicago, IL, such as those that Caesarstone offers. Once installed, quartz countertops can last decades.
Another reason why any homeowner should choose quartz countertops in Chicago is due to their non-porous nature. Being a non-porous material, liquids will not seep into the quartz countertop once spilled. This is the main reason why cleaning and maintaining quartz countertops is a simple process.
The selection of quartz countertop colors, patterns, and finishes is quite versatile in Chicago. Homeowners in Chicago can also have their pick of countertop edging, with options like eased, bevel, ogee, or miter.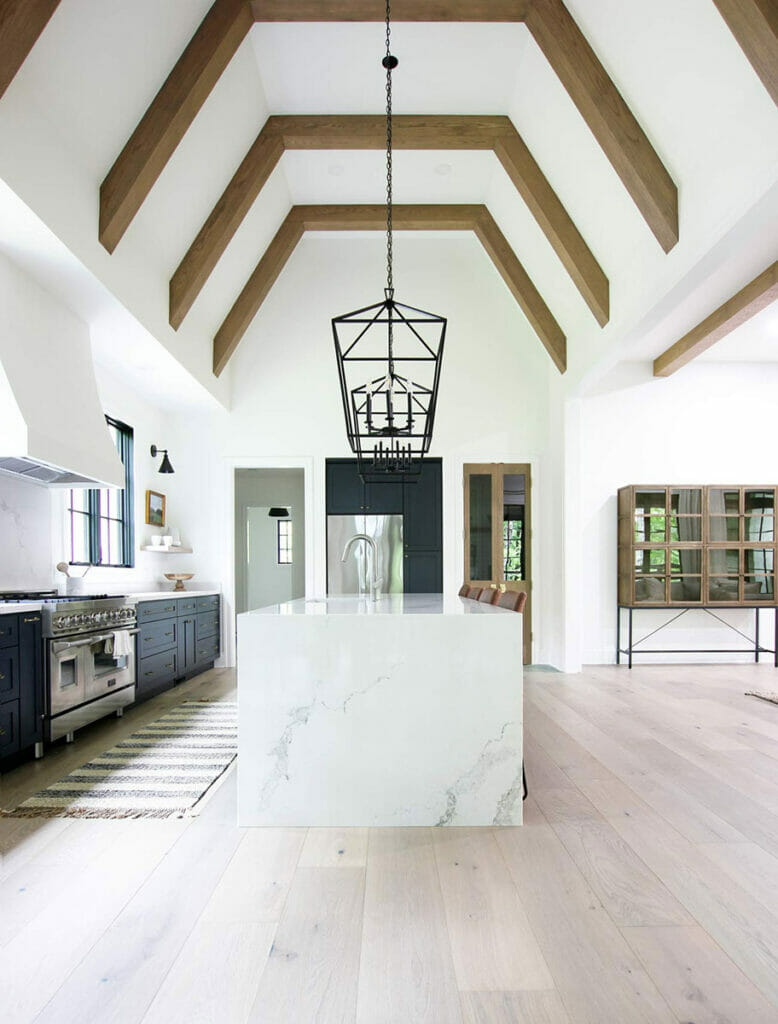 Let's look at some home design trends for quartz countertops in the Chicago area.
Gone are the days when homeowners played it safe by matching their cabinets and countertops. Now, homeowners in Chicago and elsewhere are getting more playful with the designs in their homes, including having dark cabinets that contrast white countertops. This contemporary design idea adds depth to any space.
The result? A classy look and feel, one that is unique and beautiful. Some dark cabinet colors that homeowners are leaning towards are colors like green, navy blue, and black. When paired with white countertops such as Caesarstone's 1111 Vivid White or 5031 Statuario Maximus, the result is a stunning space that is sure to be memorable.
Counter-to-ceiling backsplashes
A backsplash accentuates the look of any space. One of the kitchen trends in Chicago is the use of counter-to-ceiling backsplashes. Within this trend, color and pattern selection play a major part in getting the backsplash right. The variety of Caesarstone's selection ensures that homeowners get the quartz countertops in Chicago that they have always dreamed of.
For most homeowners, space is often limited, especially in kitchens. Using countertops as a storage area for common, everyday objects can eliminate kitchen storage issues. Homeowners who opt to use countertops for storage need to select quality and durable materials such as quartz.
The manufacturing process of quartz countertops allows for the creation of unique patterns. The use of veined quartz countertops such as Caesarstone's 6611 Himalayan Moon or 5212 Taj Royale also creates a unique visual background that goes well with other kitchen elements such as cabinetry, walls, and flooring.
An outdoor kitchen can add a unique touch to any home. Given the harsher weather conditions of an outdoor kitchen, it is vital to have the right countertop materials installed. When choosing outdoor quartz countertops, durability and functionality are key. For instance, it is crucial to select countertop materials that are specifically designed for outdoor spaces. Caesarstone's range of outdoor countertops is contemporary, durable, and easy to care for and maintain.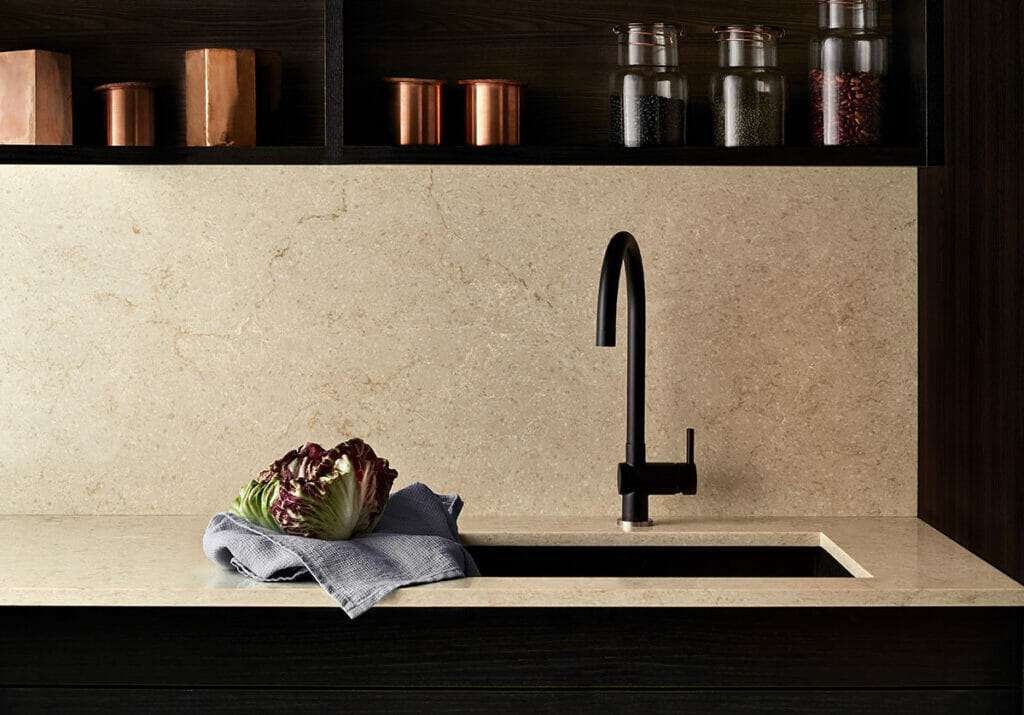 Where can homeowners in Chicago use quartz countertops?
Quartz is an excellent countertop material for use in the home. For homeowners looking to re-design their kitchen, the material works well as a countertop, backsplash, or kitchen island. In the bathroom, quartz can be used as a shower stall, wall panel, or vanity top. Some people also use this durable countertop material for tabletops, desk tables, and bar tops.
Where can homeowners get quartz countertops in Chicago?
Homeowners looking to purchase quartz countertops in Chicago should ensure they buy from a reputable manufacturer such as Caesarstone. Wondering where to purchase premium quartz countertops in Chicago? Here is a list of showrooms, fabricators, and retailers where homeowners can experience the versatile range of Caesarstone's countertop products.