A barber shop countertop should be a striking addition to the space, offering a perfect surface for displaying products with charm. But it should also be functional, providing the best platform to perform everyday tasks. It must be durable and made to withstand all conditions in the barber shop, harsh products, staining dies, and acidic components.
Because of this extreme criteria, selecting the right countertop for your barber shop can be tough. Which one will give you an easy time while still inviting customers to feel the warmth of the space? It can be difficult to know what will work best.
This post guides you through selecting the best barber shop countertops.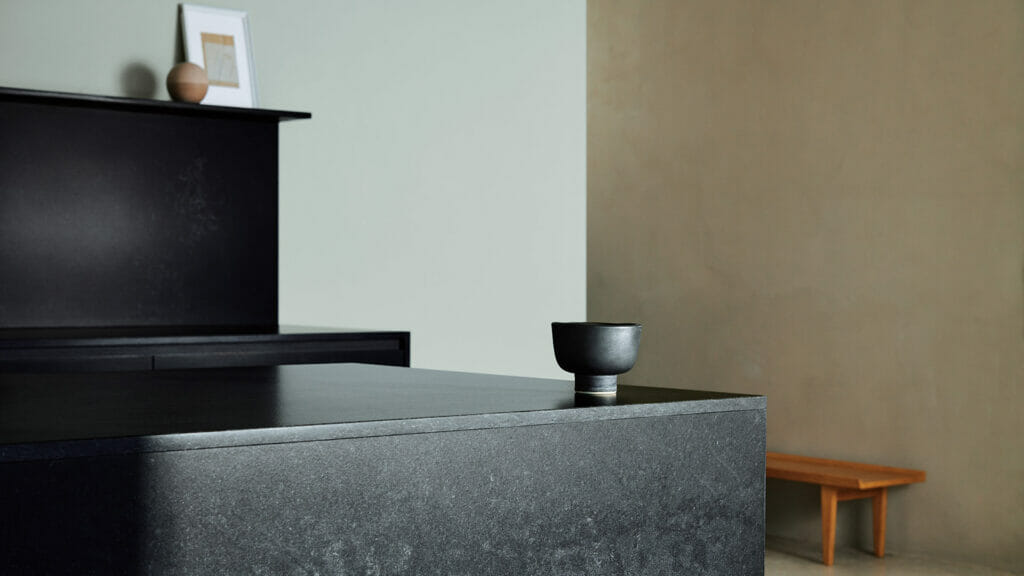 4 Must-Have Features for Your Barber Shop Counters
Before thinking of any personal design preferences, consider that your chosen countertop material meets the assorted needs of your barber shop. The countertop needs to be more than just a pretty surface. The ideal selection needs to serve the various requirements of the shop itself.
Here are the characteristics of the best barber shop counters:
Non-Porous (Must-Have)
A barber shop counter must be composed of a material that can withstand harsh chemicals. It must also be highly impermeable to prevent spills from seeping into the surface. Such a material will resist stains caused by mixing dyes and other hair products. The surface is also likely to come into contact with cleaning substances, most of which can stain porous material.
A non-porous material also promotes hygiene and allows for a high level of cleanliness and sanitation. Countertop materials such as quartz are highly resistant to bacteria and mold growth. That said, any spills on your countertop material should be wiped immediately to avoid stains.
Highly Durable
Countertops are a lifelong investment. That's why you need a countertop material that is robust, hard-wearing, and durable. This is essential for a busy, high contact surface.
When thinking of durability, consider the following:
Does your surface serve as a placement for heavy objects?
Will you use sharp objects or place hot equipment on the surface?
Is the countertop for use by many people?
In short, the surface material you choose for your barber shop countertop must be scratch-, crack-, and chip-resistant. That said, even if incredibly durable materials like quartz are scratch-resistant, they're not scratch-proof. Opting for a lighter color can mask those imperfections, and can also brighten up the look of your space.
Is this a characteristic you'd like for your barber shop? If so, check out some of the eye-catching colors from Caesarstone's Whitelight Collection that can work quite well for any barber shop space.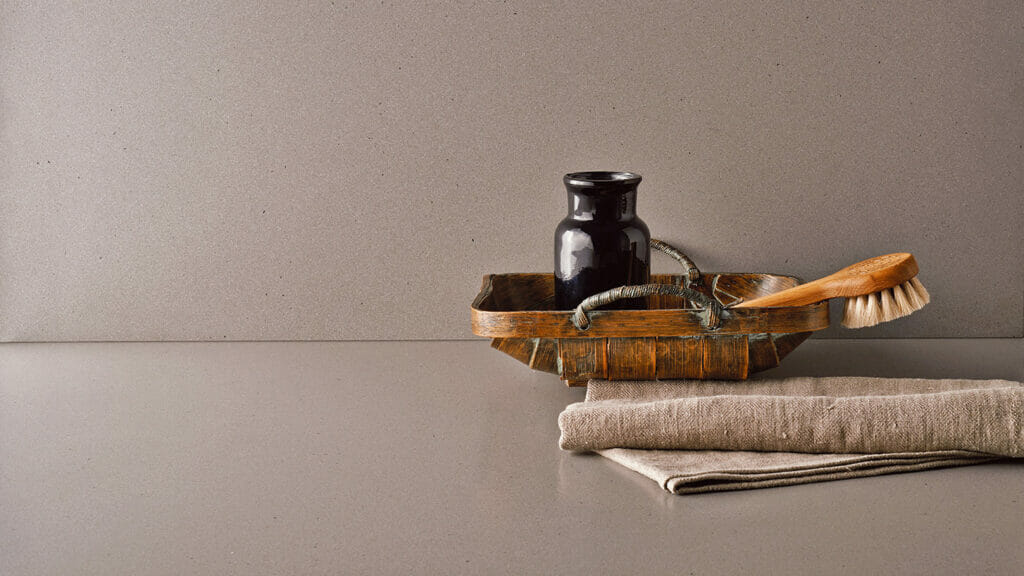 Easy to Clean and Low Maintenance
Working in a barber shop can get busy; some days, your calendar will be fully booked by clients. You'll want to avoid any countertop materials that add more work to your already full hands. The perfect choice of a countertop for a barber shop should be easy to clean and maintain. The good thing is that countertop materials such as quartz can be cleaned with just water and soap and are almost maintenance-free. They require no sealing or oiling to keep them in peak condition.
Matches the Barber Shop Ambiance
Apart from the countertop's functional attributes, you also want to consider how your countertop will match the design of the barber shop. Think about where you desire to place the countertop.
Will it be at the customer care area where customers will see it? Or at the working area where mixing will happen? For the former, durability may not be as key a consideration as aesthetics. A barber shop owner can focus more on the color, design, and finish of the countertop. But for the latter, durability is a vital consideration.
Barber Shop Countertop Ideas
If you have your heart set on quartz countertops for your barber shop, here are some of Caesarstone's designs and styles to consider:
5810 Black Tempal is a deep charcoal slab that is naturally complemented by subtle white hues, creating a classic, opulent feel in your space.
Sleek Concrete Like Design
For an industrial ambiance, consider the 4003 Sleek Concrete quartz colorway.
Are you searching for a flawless white surface with grey and black tones that mimic natural stone? If so, 5171 Arabetto is a perfect candidate.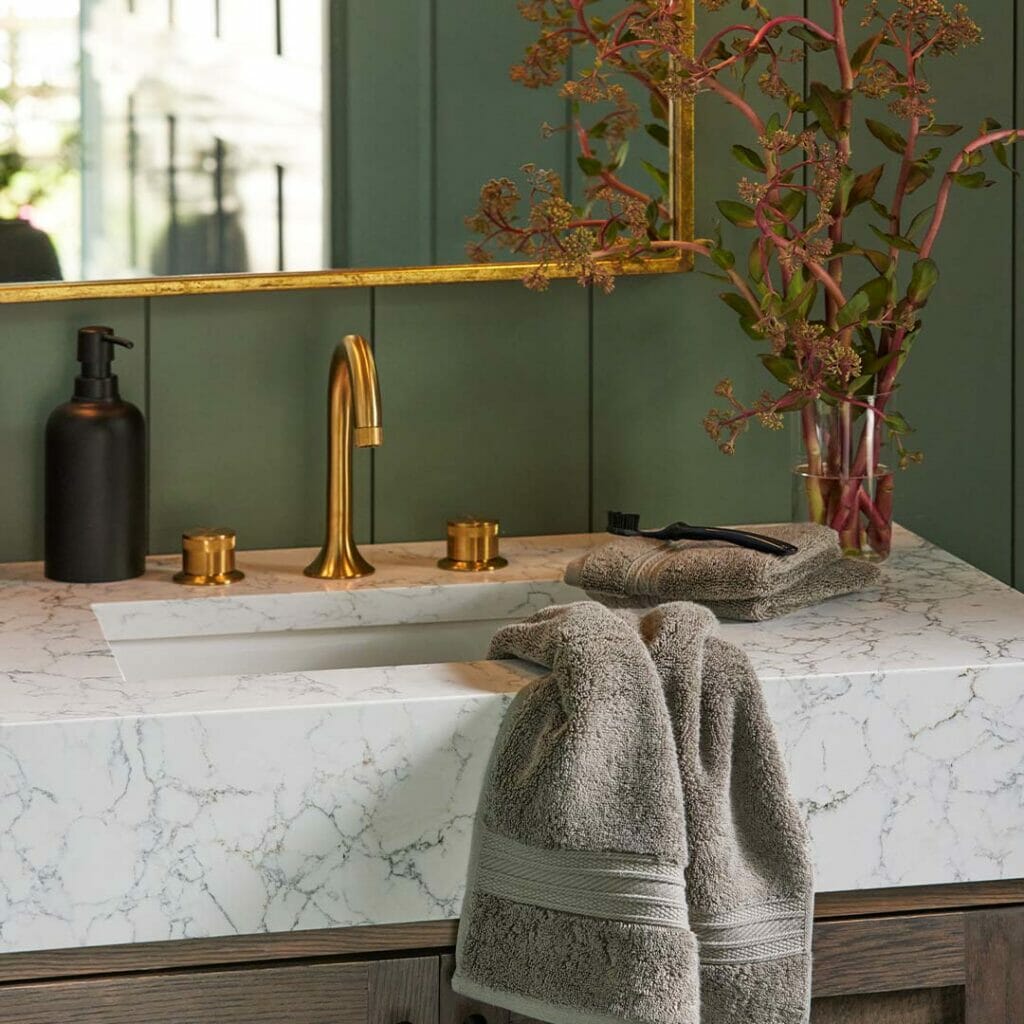 Which Countertop is the Right Fit for You?
An ideal barber shop counter should have all of the above must-have features, making choosing your countertop material a hard decision to make. Consider quartz, as it is a countertop material that offers durability, comes in a variety of unique colorways, and requires low maintenance to keep in pristine condition.
Have more questions about barber shop countertops? You can always speak to our Caesarstone quartz experts, dealers, and fabricators for more information.