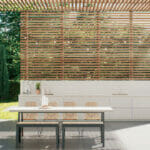 Quartz countertops have become quite popular recently, and given the many benefits associated with quartz countertops, that trend is here to stay. Quartz is preferred given the wide variety of colors and designs, ease of cleaning and maintenance, stain and scratch resistance, aesthetics, and durability. 
Of course, price is also a major consideration when shopping for quartz countertops. Whether you're ready to purchase or need some time to budget for your new countertops, read on for a cost breakdown of quartz countertops.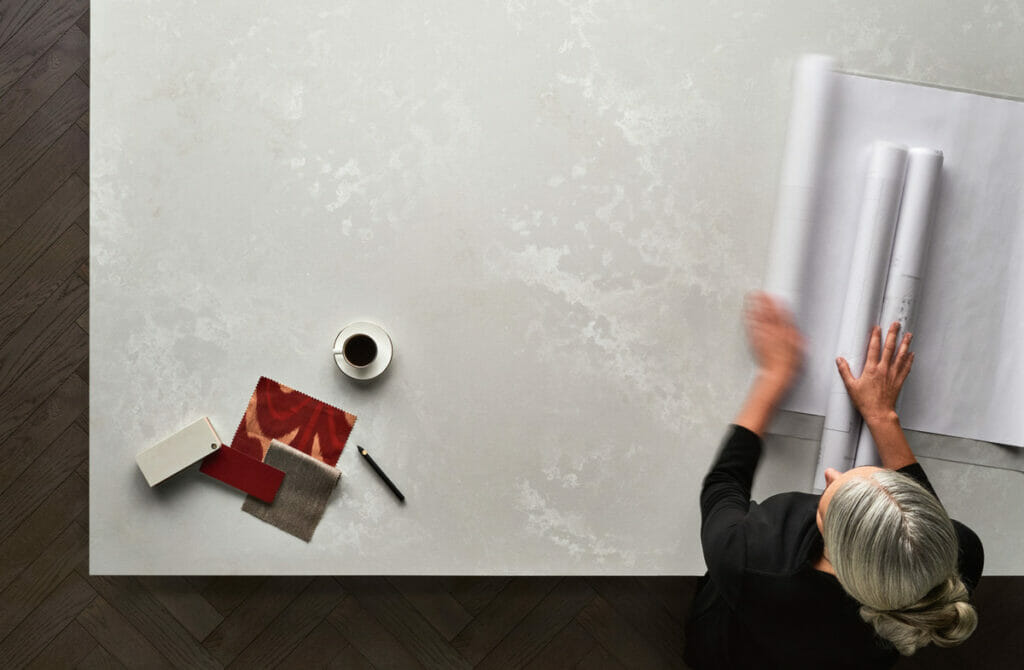 Let's first look at factors that can affect the pricing of quartz countertops.
The manufacturer: Quartz countertops can vary in price based on the manufacturer. Some manufacturers, for example, cut corners and produce very cheap, wholesale quartz countertops. While these surfaces might save you money upfront, the best investment for the long haul would be to purchase from a reputable manufacturer. Click here to learn more about why our quartz countertops at Caesarstone are considered the industry's very best.
Colours and patterns: Some colours and patterns can be difficult to obtain compared to others. In most instances, most manufacturers offer the most common colours and designs. If a customer opts for a more unique colour, a special order may need to be placed. This will be more expensive than normal tints and colours.
The quality: The hardness and quality of quartz on the market differs. This comes as the need to satisfy the lower-priced market intensifies, forcing manufacturers to tweak the quartz and resin ratio, quality inspection, manufacturing process and warranty. While quartz countertops are sufficiently strong regardless of the quality, opting for the best quality in the market is a better investment. Higher quality quartz countertops are more resistant to stains, scratches and cracks. They are also more durable and emit lower levels of volatile organic compounds (VOCs).
How much do quartz countertops cost?
The average cost of quartz countertops ranges between $50 to over $150 per square foot. This cost is based on the type, size, edges, cut-outs, and other modifications. The cost of a good quality quartz countertop ranges between $50 to $65 per square foot, while that of better quartz countertop quality ranges between $65 to $75. Therefore, if you are looking for the best quality quartz countertop, you're likely to spend between $75 to $150 per square foot.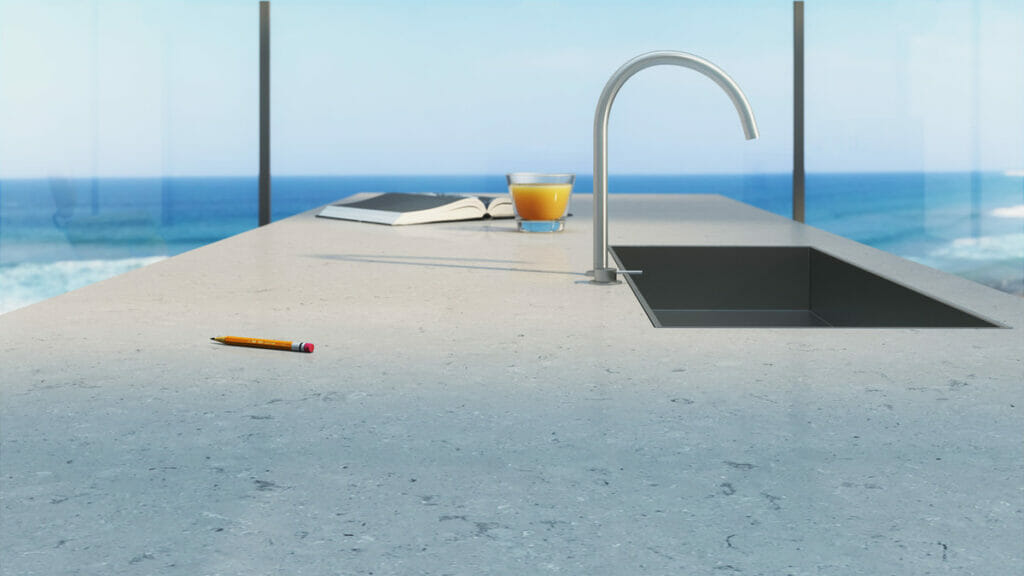 What about the cost of quartz countertop installation?
While the cost of quartz countertop installation differs based on the number of slabs and additional finishes, the quartz countertop installation cost is $125 per square foot.
Additional finishes that will add to the cost of your quartz countertop installation include:
Fabrication: For an initial quartz countertop installation, you may have to pay for the fabrication cost. This includes cutting countertops to the desired size and shape, laying out the template, cutting and fabricating the edges.
Levelling: Installing quartz countertops on unlevelled surfaces paves the way for cracking. By hiring professionals, you can raise or lower the cabinets with shims or saw cabinets.
Removal of your old countertop: If you are remodelling your space, you will need to remove your old countertops. This should be done professionally to avoid damaging the cabinets and ultimately adding to the installation cost.
Cut-outs for sinks and outlets: Electrical outlets and sink cut-outs will cost you more.
Adding support: Support is necessary where an overhang extends beyond the edge of the cabinets.
Edge treatments: Depending on your preference, you can pay between $30 to $60 per linear foot for quartz countertops edge treatments. For a half bullnose and eased quartz countertop edge, the estimated cost is $30 per linear foot while a bullnose and bevel edge can cost $45 per linear foot. Ogee and waterfall quartz countertop edges are more expensive, with an estimated cost of $60 per linear foot.
A backsplash: If getting a backsplash, you will need to purchase additional quartz slabs and pay for extra hours for the backsplash installation.
On average, the total cost of purchasing a quartz countertop and factoring in the installation cost will range between $1,500 and $5,500. This, as we mentioned, depends on the quality of the quartz countertop chosen and additional adjustments needed.
You'll also need to factor in the cost of delivery. Again, this is dependent on your proximity to the manufacturer and whether they offer free delivery on larger orders.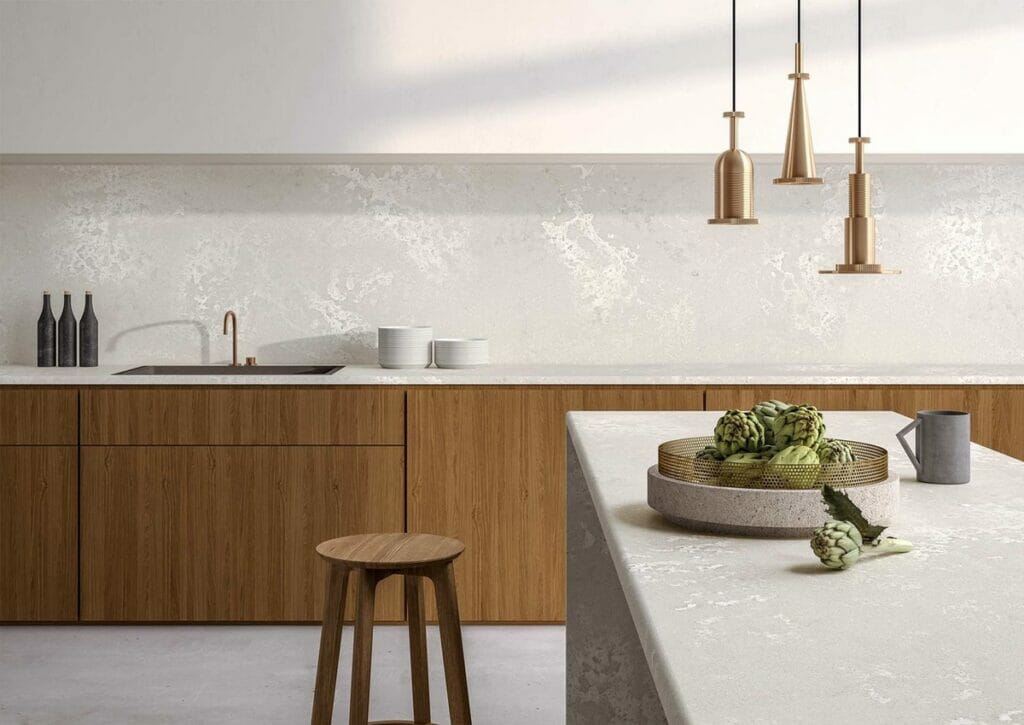 Quartz countertops cost vs. granite.
Should I get a quartz countertop or granite countertop? Most shoppers are often torn between these two. However, quartz has a wider selection compared to granite. Also, quartz is more environmentally friendly and easier to maintain. On the other hand, granite is not environmentally friendly and not as durable as quartz.
When it comes to quartz countertops cost vs. granite, purchasing granite countertops and factoring in the installation costs ranges between $2,000 and $4,000. Quartz is more affordable, with the average purchase and installation cost ranging between $1,500 and $5,500. Despite the slight difference in cost, you get more durability with quartz countertops compared to granite countertops.
Here are some more tips to consider when shopping around for a quartz countertop.
Select a countertop that fits the décor of your home: Selecting a countertop that fits the décor and your overall design sensibilities ensures that it won't need to be replaced anytime soon. Lay out a plan with a qualified designer before you begin shopping.
Have a budget and work around it: Having a realistic budget and the funds to make it a reality helps you stay within your means and avoid delays.
Get a qualified fabricator: A quartz installation is a detailed process. If you are not a handy person, attempting to DIY the installation can end up being more expensive in the long run as cracks and chips start showing. For the most consistent results, use a reputable company to handle your quartz countertop installation.