Often overlooked, a backsplash is a necessity in the kitchen. Not only is it highly functional, but it also plays a vital role in the overall kitchen design. And when paired nicely with countertops, the result is a classic and timeless kitchen space.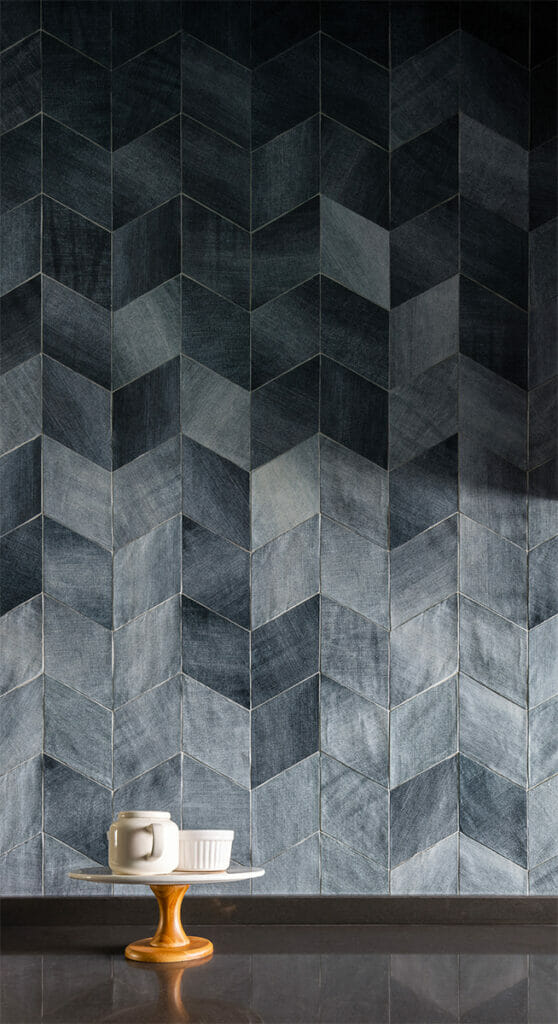 A major hurdle that homeowners encounter is choosing a quartz countertop and backsplash combination that aligns with their personal style. The wrong pairing can detract from the look of the kitchen, and replacing either of these features can be expensive and time-consuming.
Luckily, homeowners do not need to consult designers when selecting a backsplash that will pair well with their countertops. That said, knowing how to pair the two helps homeowners avoid expensive mistakes.
But before we dive into the A-Z of how to decide on a matching backsplash with quartz countertops, let's discuss the significance of a backsplash.
Protects the walls: A backsplash protects the kitchen wall from spills that can cause damage. If these spills are left on the walls for long periods of time, not only do they stain, but they can also provide a conducive environment for bacteria to grow.
Ease of cleaning: Cleaning off spills is not always a simple task, given that stains can be stubborn. A backsplash eliminates this problem, given the ease of cleaning. Depending on the nature of the spill and the material used for the backsplash, a few wipes can do the trick.
Stain prevention: Oftentimes, kitchens that do not have a backsplash require a new paint job every so often to maintain a clean, fresh look. By acting as a key barrier, a backsplash not only prevents stains but also the extra costs associated with maintenance.
Avoid pests in the kitchen: Stains, when not cleaned quickly, can attract various kinds of pests, insects, or rodents. With a clean backsplash, homeowners can keep these unwelcome visitors at bay.
It is the perfect medium to personalize a space: Homeowners spend a lot of time in their kitchens. While style preference varies, adding personalized accents such as a backsplash helps add a homey feel to the space.
Tips for matching a quartz countertop and backsplash.
Start by defining the color scheme
The process of matching a quartz countertop and backsplash is simplified once homeowners select their color scheme. For instance, a homeowner who wants an all-black kitchen may choose a countertop color like Caesarstone's 4120 Raven and then pick a backsplash material to match.
For a homeowner who wants to have a more uniform design, they can extend their quartz countertop into their backsplash to create a cohesive look. Given quartz's durable, easy-to-clean nature, this backsplash is sure to catch the eye while also contributing to the functionality of the kitchen space. A color like 5161 Icellion will do the trick.
Select the countertop first
Choosing a quartz countertop and backsplash combination can be overwhelming. However, selecting kitchen countertops first can greatly reduce the stress around this choice.
While the backsplash is a crucial element in the kitchen, the countertop is the most pivotal feature in this space. Not only do countertops cost more, but they also occupy a larger area in the kitchen. Adjusting the backsplash is a much easier task compared with changing the entire countertop. Even better, selecting the countertop first is a clever way to narrow down the backsplash options.
Create a bold contrast
When creating the perfect kitchen, many homeowners seek to pair their backsplash and countertops to produce a bold contrast. A combination of white countertops and a darker-colored backsplash creates the perfect contrast while also making the backsplash the focal point of the kitchen.
For instance, one of the most common color preferences for quartz countertops is a nice white. A homeowner who wants to create a bold contrast can pair 5130 Cosmopolitan White with a dark, playful backsplash color to create a striking contrast in the kitchen.
When using bold colors, it is also important to know how to pair other elements in the kitchen space such as the décor pieces, light pendants and appliances.
Get creative with the patterns and finishes
Homeowners who want to add some character to the space can do so by getting creative with their quartz countertop or backsplash patterns and finishes. There is a wide range of quartz patterns available on the market, from a solid color to a slab which features flecks, speckles and veins.
Depending on the chosen style and color theme, homeowners can also choose from a variety of finishes such as honed, natural, polished, rough and concrete. The trick is to explore various finishes from reputable quartz manufacturers such as Caesarstone. And where possible, carry a sample and see whether it suits the space before making a purchase decision.
Consider other accents and accessories
Kitchen accessories are not only functional but also add a personal feel to the space. If a homeowner wants all their kitchen accessories in a certain color, this will certainly affect the countertop and backsplash colors.
For instance, a homeowner who only wants black kitchen appliances may be forced to opt for alternate, lighter-colored countertop and backsplash hues to strike a balance. While black is a timeless classic, it can also dull a space if used excessively, especially in poorly lit areas.
Other factors that must be considered when matching a quartz countertop with a backsplash include the use of decorative accents on walls such as artwork, clocks, wall panels, painted walls and wallpaper.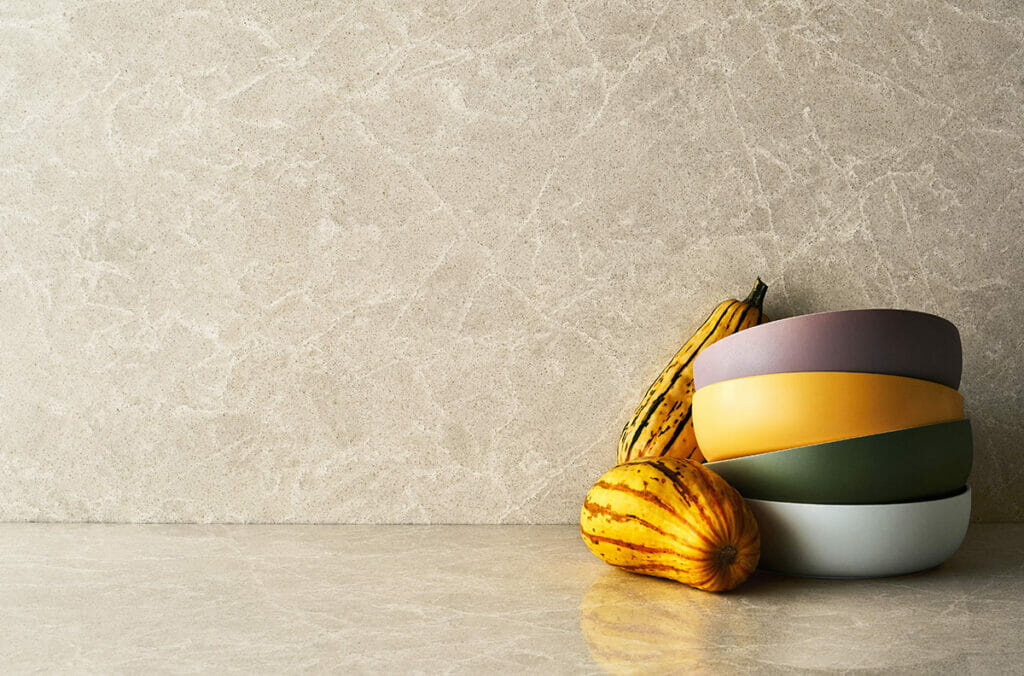 Let's talk lighting
A well-lit space will go well with any color hue. However, this is a different case for spaces that are poorly lit. For instance, black-on-black quartz countertop and backsplash combinations may not suit poorly lit rooms.
If there is no sufficient natural lighting, homeowners may choose to enhance the visibility of their space by adding strategically placed light pendants that complement the rest of their kitchen design.
Conclusion
Pairing a quartz countertop and backsplash can be an enjoyable process for some homeowners. However, others may want to hire a professional interior designer.
Regardless of this decision, the most critical aspect of this process is purchasing premium, high-quality quartz countertops and backsplashes (if also quartz) from reputable manufacturers such as Caesarstone.
Here is a list of approved showrooms, retailers and fabricators.