Building a commercial kitchen requires considerable thought and planning. Certain measures must be carried out to ensure safety, efficiency and profitability. Any entrepreneur in the food industry will want to make sure their commercial kitchen contributes to their financial success.
While many commercial kitchen designs are available, there is no one-size-fits-all approach when it comes to this type of space, hence the need to have a custom kitchen design. Various factors should be considered for anyone wondering how to build a commercial kitchen. So, let's dive in and discuss commercial kitchen set up tips for optimal performance.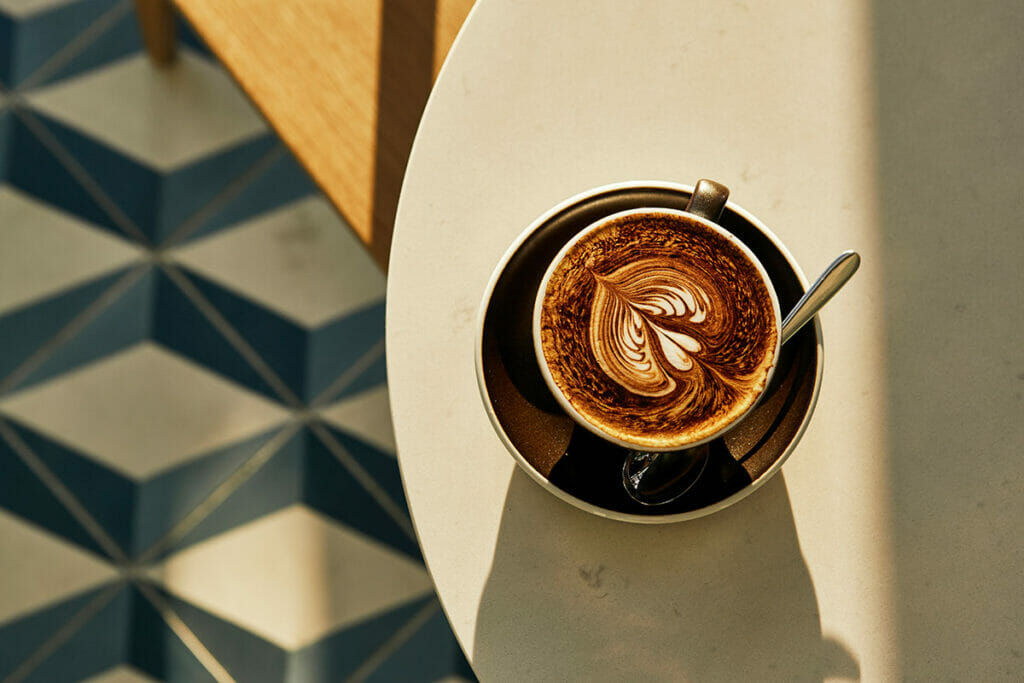 Decide on a clear menu
A commercial kitchen set up serves the general public; hence its construction heavily relies on the menu. For instance, a commercial kitchen specializing in pastries cannot have the same design as one that offers vegan cuisine. This is because the two kitchens use varying equipment and cater to different end users.
As such, the menu should guide the design of the kitchen. If planning to add other menu items in the future, these additions should also be factored in to prevent expensive changes in construction and equipment purchases down the line.
Just how much space is available?
It would be impossible to build a commercial kitchen without factoring in available space. It is a common reaction to view a small kitchen as limiting, but that does not have to be the case. If working within a small kitchen, you can take steps to optimize storage, conserve space, and maximize the overall usage of the commercial area. For instance, ensure that only functional, commonly used equipment is placed in a small kitchen so that you can avoid clutter.
Another tip for entrepreneurs who are wondering how to set up a commercial kitchen when working within a small-scale area is to make certain their employees can work efficiently when completing tasks within the space. For instance, placing an industrial dishwasher away from where the dirty dishes are collected means that a lot of time is wasted on retrieval.
If remodeling an existing building, ensure you take the exact measurements. It is vital to take note of existing doorways, plumbing lines, windows, air conditioning systems, doorways, floor drains, flooring and countertop materials. If setting up a restaurant kitchen in a new establishment, drawing a rough sketch helps to account for special considerations.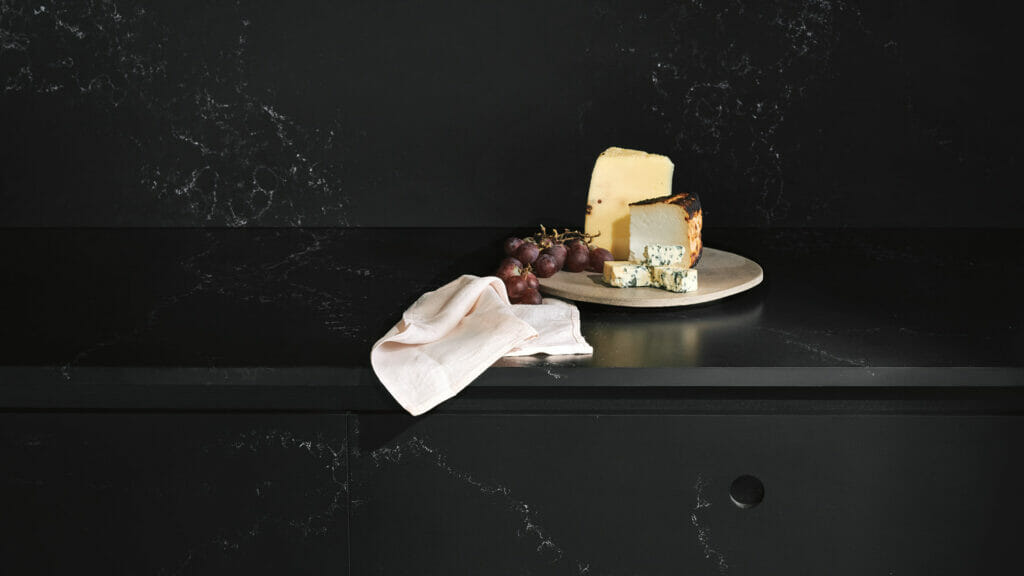 What about the kitchen layout?
Layouts matter when setting up a restaurant kitchen. When done well, the layout of a commercial kitchen can improve efficiency, optimize communication among workers, make the kitchen safer and maximize space.
Here are some layouts that suit commercial kitchens.
Island layout – This layout is best suited for a commercial kitchen that has abundant space. Here, food prep is done at the center of the room where the island is located, with all other stations positioned around it. The commercial kitchen island layout allows for easy communication and makes food itself the center of attention. Restaurants that offer a wide range of menu items that take time to prepare do well with this layout. Quartz countertops are among the best options for commercial kitchen surfaces in terms of durability, eye-catching appeal, and resistance to heat, stains and cracks. Those who have their heart set on quartz for their commercial kitchen space will have a wide variety of color choices to choose from to match the space's aesthetic, including beige, black, grey, brown, and white countertops.
Assembly line layout – The assembly line layout is a straight line that starts with food prep and ends with the area where the food is being served. It is best suited for fast food establishments. It is simple and facilitates communication between employees.
Galley layout – This layout is characterized by two parallel countertops with a walking area in between. It is a great option for kitchens with small spaces. Given the space constraints, it is recommended to pick lighter colours to give the illusion of a larger kitchen area.
Zone-style layout – In this type of design, each meal has a designated preparation zone. It is best suited for commercial kitchens that offer a variety of dishes with a large space to work from. It is also easy to incorporate different countertop colors from reputable brands such as Caesarstone within this type of layout. With the availability of different patterns, finishes, and colors, the options are endless. Restaurant owners can choose from soft, modern colors like 4141 Misty Carrera to dark, dramatic colors like 5101 Empira Black to really make the space pop while also ensuring its functionality.
Open kitchen layout – The open kitchen layout yields a unique dining experience where the food is prepared either within proximity or in front of the customers. The entertainment element of this layout style would go well with attractive countertop colors and a unique surface finish, such as honed or polished. However, a large space is needed for this layout.
Each commercial kitchen layout offers unique benefits depending on the type of menu, restaurant style, and the amount of kitchen space available. Whichever layout you choose will serve as the basis for how your commercial kitchen will operate.
Let's talk equipment
As we mentioned, commercial kitchen equipment is heavily reliant on the menu. Therefore, entrepreneurs wondering how to build a commercial kitchen need to have a comprehensive list of all necessary equipment.
Here are some types of equipment that every commercial kitchen set up needs to have in order to be fully operational.
Refrigeration – There are different types of refrigeration suitable for commercial kitchens. The majority of commercial operations require a walk-in cooling unit. This is a cold storage room that maintains standard refrigeration. The advantage of a walk-in cooling unit is that they can be custom-built to fit any kitchen as opposed to other refrigeration models. As such, walk-in cooling units are the go-to options since they enhance the easy retrieval of ingredients. It is also important to purchase an industrial freezer, with the ideal size depending on the amount of frozen ingredients required.
Cooking equipment – Depending on the menu items, cooking equipment is a must-have in all commercial kitchens. If the items involve preparation over an open flame such as a broiler or a stove, a ventilation system is required. Likewise, if the items include foods such as grilled meats, an open flame grill or a broiler is necessary.
Consider additional equipment as required, such as a flat grill, a deep fryer, or a convection oven. Most commercial kitchens also require special equipment such as food processors or meat slicers, so be sure to factor those in.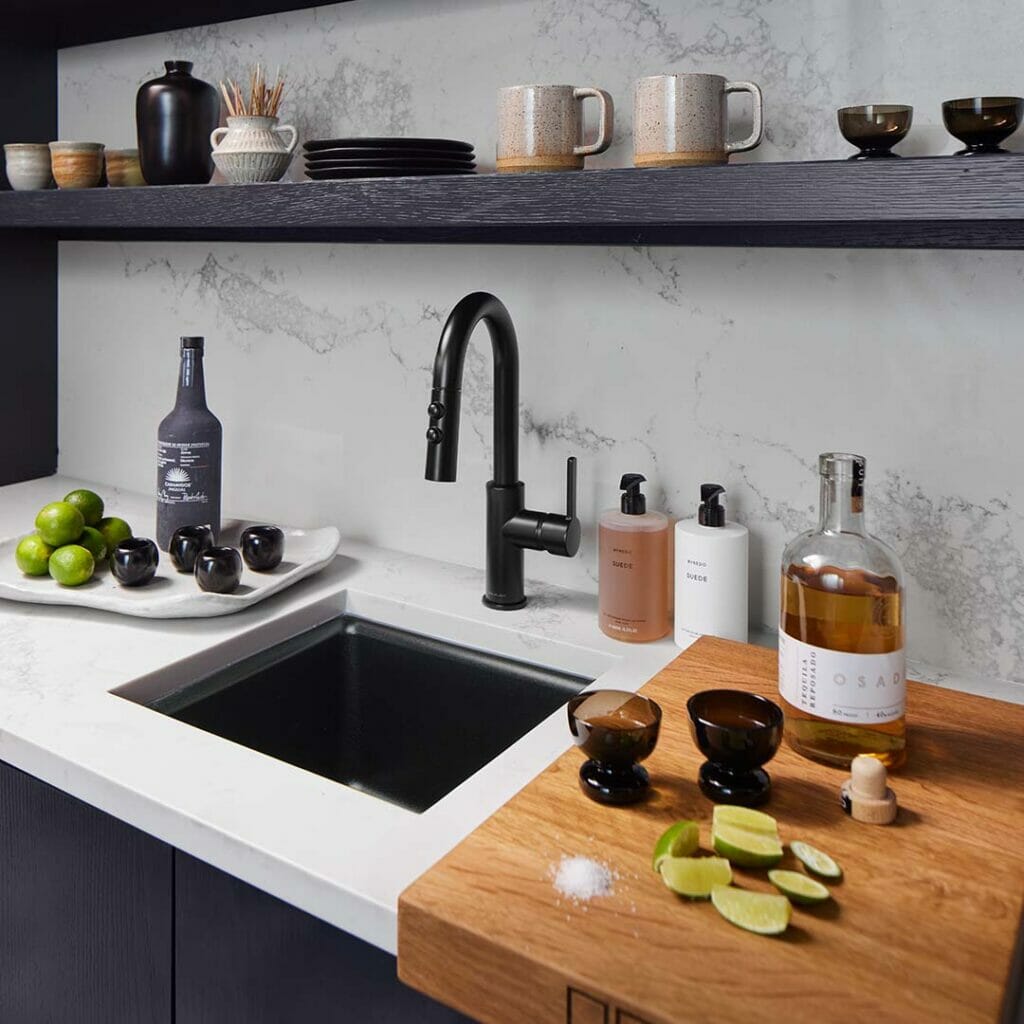 Storage space should be considered
Every commercial kitchen needs a storage space. While the total space availability plays a major role in its design, the type of food also matters when curating the storage space. A strong countertop material is recommended. However, if working with a small kitchen space, consider other storage options such as a pantry or shelving.
Install fire, safety, and other necessary equipment
A commercial kitchen setup is exposed to various risks. As such, observing fire codes, health codes, and employee protocol is mandatory for a successful establishment. These, however, vary from state to state.
While building a commercial kitchen seems like a complicated process, having a clear plan and observing the set regulations in your area will make the process much smoother. When making safety decisions, it is important to always factor in the needs of the customers, the shape and size of the kitchen, and the staffing requirements.