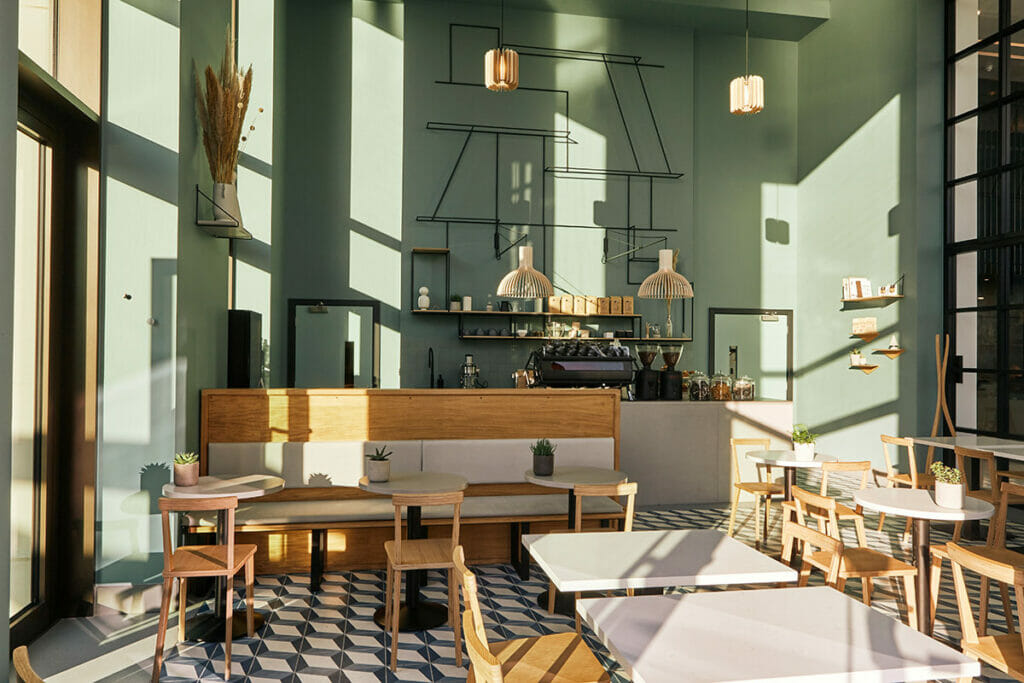 It is little wonder that people tend to be very picky when deciding on a restaurant for that romantic date, business meeting, or family reunion. We all want a place that compliments our lifestyle, suits our taste, and shows off our personalities.
These are why restaurants and bars are always looking for new ways of improving their ambiance, décor, and design to attract new customers and continue to please existing ones. One thing that stands out in a restaurant is its countertops – they really bring out the place's beauty.
Hence, choosing an appropriate countertop is one of the essential aspects of your restaurant's design. The decision to pick out restaurant countertops should not be taken lightly. After all, it is one material that will last for years to come and highlight the style and suaveness of the restaurant.
But it's not just about the beauty. Restaurant owners will also want to ensure their counters are durable, stain-resistant, and easy to maintain. Especially because these countertops are heavily used day after day. For all the above-mentioned reasons, quartz countertops, purchased from a reputed manufacturer like Caesarstone, would be an ideal choice.
Aesthetics and Functionality
Given that restaurant bar countertops are located in high-traffic regions, they should complement the aura of the space whilst being able to perform at the same time. Restaurants must consider both aesthetics and functionality when selecting their countertops.
That said, sometimes, restaurants end up choosing one factor over the other, depending on their priorities. For instance, a luxurious restaurant may prefer to opt for an attractive and stylish countertop even if it isn't likely to stand the test of time. They know regular countertop maintenance is inevitable, which translates to high costs. Although, keep reading to find out why you may not have to sacrifice luxury for a durable and easy to maintain surface.
On the other hand, some restaurants may favor function while leaving out style as it would help them cut down on maintenance and replacement expenses. Although their countertops might not be the most attractive, they get to save money to use elsewhere.
Several materials can be used for a restaurant countertop design. However, quartz is one option that bridges the gap between aesthetics and functionality, as they perform well in high-traffic areas, while offering buyers a wide variety of attractive colors and patterns to pick from.  
Caesarstone quartz countertops provide over 50 colors with unique patterns. You will find your favorite quartz stone color to suit different color palettes and interior styles with so many choices available. 1141 Pure White is a color that offers a perfect blend of modern style and durability. Plus did you know that many quartz countertop styles mimic the appearance of other materials like natural stone and concrete?  
Materials
Choosing a suitable material for restaurant kitchen countertops is not easy, as a lot of research has to be put into it. Also, many factors determine the type of material that will be a perfect fit for your restaurant, bar, or café.
There are two major material options to choose from:
Synthetic countertop materials: These are artificial items, including PVC, glass bottles, and other components. Though they are cheaper and more affordable, they are known to be lacking in quality and durability.
Derived from natural stones, these materials are both beautiful andthe most reliable, including granite, marble, and soapstone. As an engineered stone, quartz falls under this category and is highly recommended for restaurant countertops. Stone countertops may be more expensive but will be worth every penny.
Now, let's delve right into the main factors to be considered when choosing the right and appropriate restaurant countertops:
1. Durability: There are occasional drink spills and food mishaps in restaurants and bars, both of which can harm restaurant bar countertops.
Caesarstone quartz countertops are scratch and stain-resistant. So, when that clumsy customer accidentally spills a drink all over the counter, it will leave no indelible mark once it is cleaned in time.
Quartz countertops are composed of 90% natural quartz, which is one of the hardest known materials. Due to its durability, it can handle years of heavy restaurant or bar use without needing replacement.
2. Style In a restaurant, you'd expect their food, drinks, and overall experience to match style and ambiance. Hence, everything in a restaurant must complement the atmosphere, including the countertops.
Given that quartz can mimic the look of marble, granite, or concrete, it is sure to blend with the style of any restaurant. 5000 London Grey mirrors marble's characteristics, and its elegant color enhances interiors with beauty.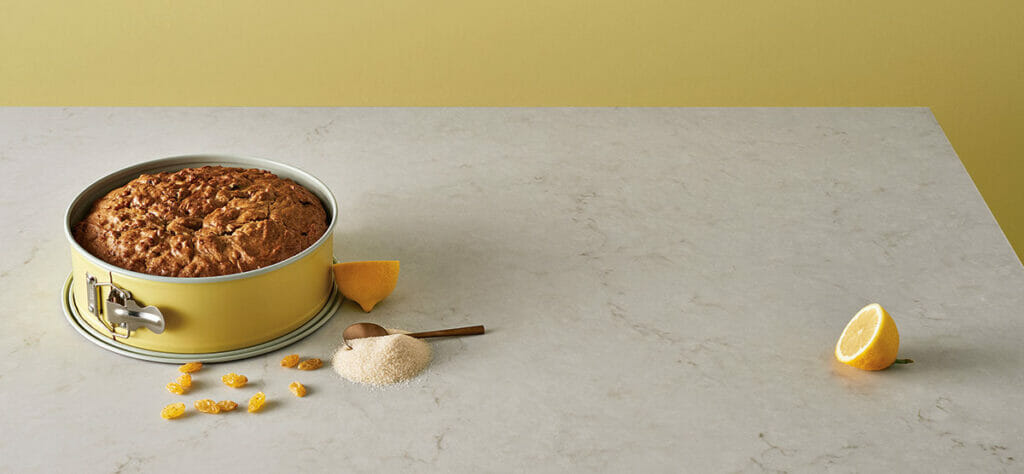 3. Maintenance: No one wants to continue to put money into maintaining restaurant countertops consistently. Hence, we should look for a material that is low-maintenance and is sure to function optimally. Caesarstone quartz is easy to clean and generally only requires mild soap, water, and a cloth. For information about easy Caesarstone quartz maintenance, visit https://www.caesarstoneus.com/care-and-maintenance/.
Quartz is hard, non-porous, and when used to produce restaurant countertops, it will yield a very reliable and stain-resistance surface.
4. Cost: This is a significant factor to consider when choosing restaurant kitchen countertops, as we want to get good value for our money. There are cheap synthetic materials on the market, but they have low quality.
It would be best if you went for stone materials like quartz. When it comes to cost, quartz countertops offer irreplicable value. They may be more expensive than some other common countertop materials, but they are very durable and will stand the test of time. Indeed, you want something of standard quality, and Caesarstone is always available to provide premium quartz countertops for your restaurants.
Caesarstone offers quality quartz restaurant countertops for sale. You can locate the showroom nearest you to experience a plethora of colors or contact our retail partners for guidance and planning.