Quartz countertops are one of the most sought-after materials for kitchens and home spaces. Their durability, strength and ease of maintenance make quartz kitchen countertops a great addition. The vibrant and diverse array of options for quartz kitchen countertops' colors make them fantastic for both aesthetic and functional purposes.  
When shopping around for the best kitchen quartz countertops for renovations, it's helpful to have a reference guide that can be used to stretch a budget and get the most out of the investment. Take a look at our step-by-step checklist to learn more about the biggest factors that play into getting a quality quartz countertop.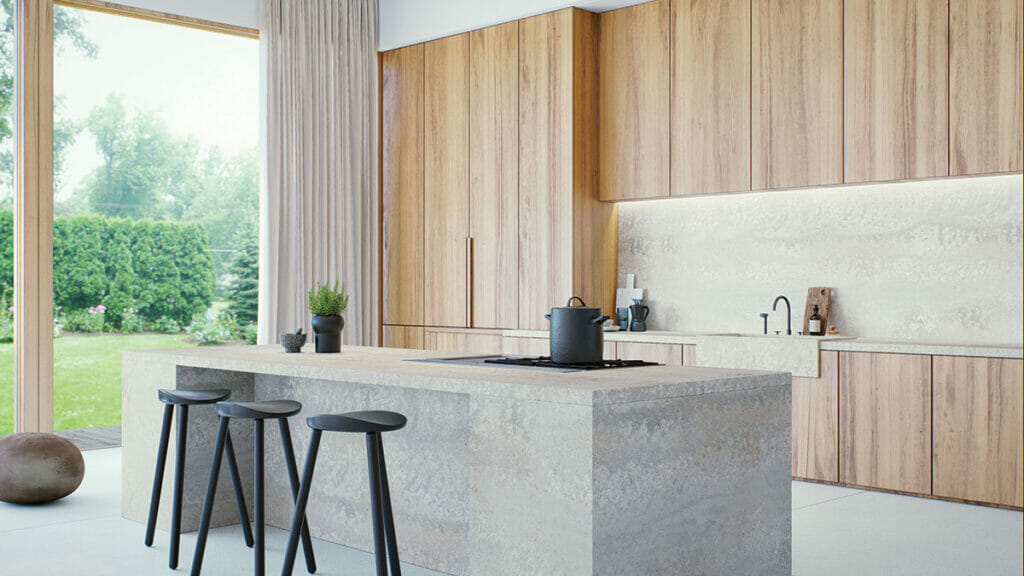 The Ultimate Buying Guide to Select Quartz Kitchen Countertops
There's a lot to consider when selecting quartz countertops, and it can be difficult to know where to start. Luckily, we're here to provide our expert advice on the most important criteria that should be examined before making a purchase decision.
1. Brand
Quartz countertops vary greatly in colors, design, performance and pricing depending on the brand that's selected. It's important to go with respected brands with substantial industry experience that have built a good reputation for themselves over the years.
Buying from a brand established in the U.S. is best practice. Many of the budget quartz options available from overseas compromise on quality, with excessive use of filler or minimal amounts of quartz. It's very difficult for new homeowners to differentiate between quality quartz and counterfeit materials imitating quartz. So don't take a risk when making a purchase; stick to the reputable, well-known brands to ensure you get quality service and materials. Caesarstone is a premium brand that offers a wide selection of high-quality quartz slabs.
2. Select the Right Type of Quartz
Engineered quartz contains about 90% natural quartz minerals and a minimum of 10% resin and pigments, making it a strong and durable surface, and a great choice for kitchen countertops.
Engineered quartz provides excellent resistance to stains and scratches even without sealing, and is also easy to clean and maintain.
3. Select a Style That Matches Your Needs
Once you have narrowed down the type, the next step will include selecting the right style of quartz countertops. The style includes the design, edges and thickness. The shape of the countertops will typically depend on the available space and design requirements of the installation space. However, when it comes to the edges and thickness, homeowners usually have greater flexibility.
Selecting the right type of countertop design provides both an aesthetic and safety benefit; rounded edges reduce the risk of injury, and they're also more resistant to cracking, chipping, and damage from impact compared to squared edges. Caesarstone offers a variety of edge profiles to choose from to suit a particular style and space.
4. Select the Color and Texture
Quartz kitchen countertops come in an array of exotic and vibrant colors, with countless patterns, textures and finishes to choose from. This step makes customizing them for the kitchen or living space easy; most homeowners will already have an idea of the type of contrast and complementary visuals they want to create and can make the right choices to suit the overall kitchen aesthetics.
Caesarstone's catalog of options should give you a clear idea of the sheer variety of colors, patterns, and designs that are available, such as our 4043 Primordia and 6131 Bianco Drift options.
Quartz can also be designed to replicate the look and design of other countertop materials such as granite and marble.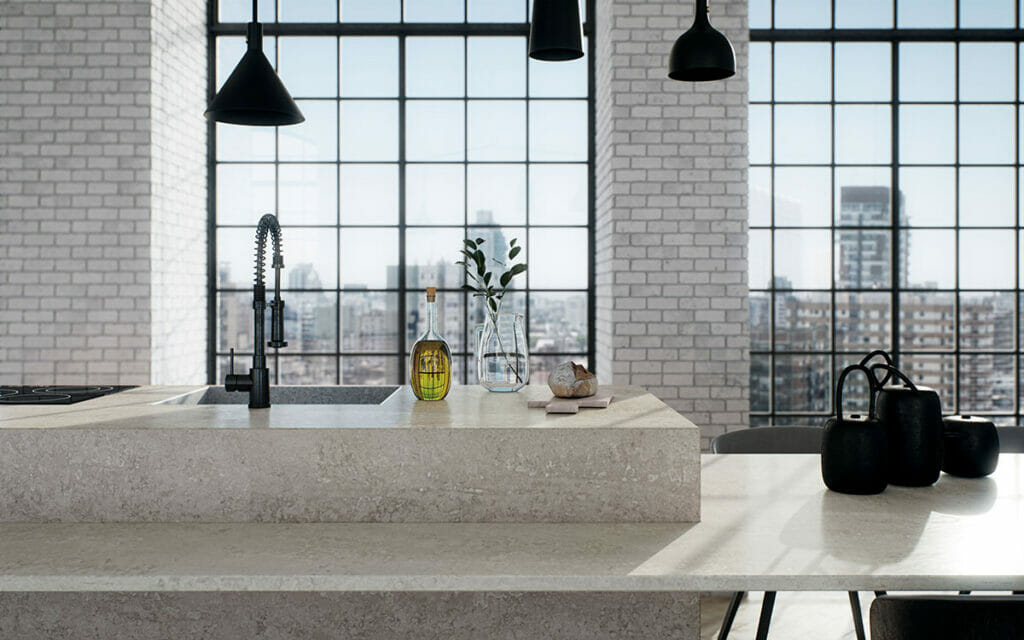 Quartz Kitchen Countertops Cost
The exact cost of quartz countertops depends on various factors that include availability within the region and the selected brand. The size, type, design and edging will also influence the quartz kitchen countertop's price.
The cost of medium-quality quartz can be anywhere between $65 to $75 per square foot. However, for high-end quartz countertops, costs can range between $75 to $150 per square foot. These quartz kitchen countertops' prices usually do not include the charge for installation or customizations.
Installation charges typically range between $100 to $125 per square foot. If you decide to opt for additional services on finishing like fabrication, leveling, adding a backsplash, or cut-outs for sinks, then each of these add-ons will increase the overall cost.
However, the all-around reliability of quartz as a material makes it an unbeatable choice for countertops, and its performance is well worth the investment.
Things to Know About Quartz Countertops
Once installed, quartz kitchen countertops can last for decades, depending on how they're used and maintained. Extending the longevity of your quartz countertops will depend on understanding the unique qualities of quartz. With that in mind, here are a few key features about quartz countertops that we believe are most important.
1. A hygienic material
Quartz is non-porous and has a smooth finish, leaving no seams or gaps for bacteria or germs to settle in. Quartz surfaces are also easier to clean, requiring no extra care apart from a non-abrasive cloth and gentle cleaning agents.
2. Avoid the use of harsh chemical cleaners
Just like any other countertop, quartz requires timely cleaning and maintenance, but it's highly recommended to avoid the use of potent chemical cleaners on quartz countertops. Compounds in these agents can fade the natural shine and color and weaken the material by interfering with the quartz-resin bond. As we mentioned earlier, a gentle cleaner and warm water wiped away with a soft cloth are enough to keep quartz surfaces clean.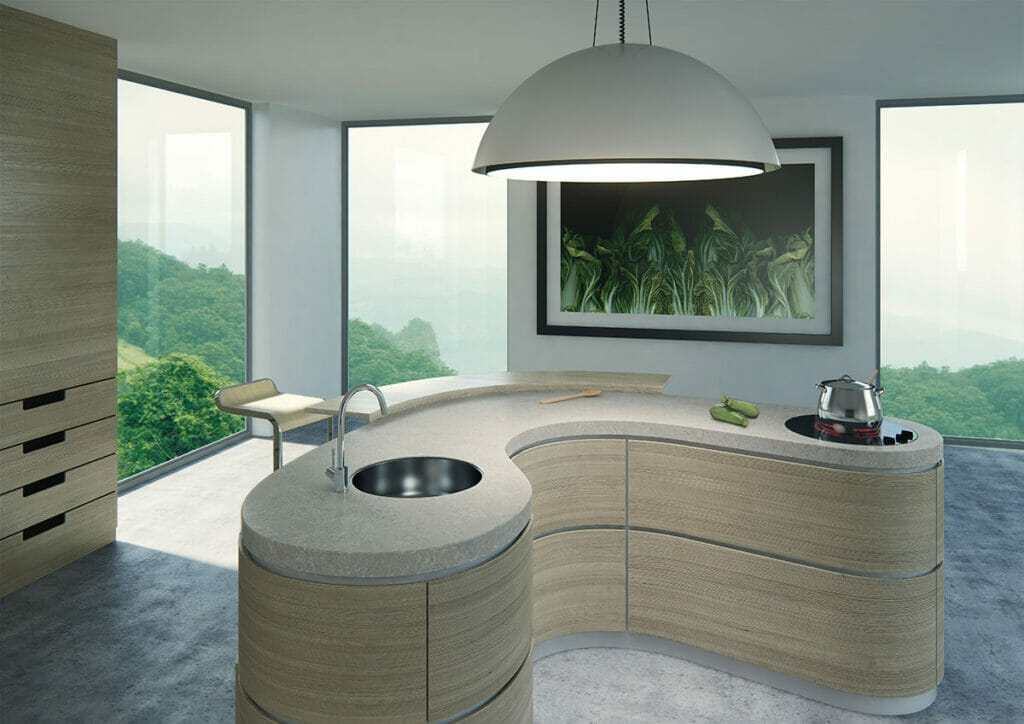 Final Thoughts
Quartz countertops are an excellent investment for any kitchen or living space, being long-lasting, durable, and extremely customizable. However, it's important to plan around individual wants and needs, and select a quality manufacturer to get the best results for a quartz countertop installation. With a little research and a consultation from experienced professionals like Caesarstone, customers can enjoy the use of their quartz countertops for decades. Check out where you can buy Caesarstone's array of quality quartz countertops here and let us help find the perfect design for you.