Making an impression is important in every industry, and the necessity to always be on the best foot becomes even more important when it comes to restaurants. Restaurant owners who have been in the business for 10+ years can understand this fact perfectly. They know what all it takes to run a restaurant successfully.
Two things build the core of a restaurant: delicious food and great ambiance. If one of these two things is missing, then the growth of a restaurant is bound to hinder. Only focusing on making delicious cuisines won't fetch restaurants with any profitable results.
The ambiance and the interior of the restaurant, including commercial countertops, also play a great role in the restaurant's success.
So, those who are planning for restaurant remodel should consider a couple of things that are covered in the next section.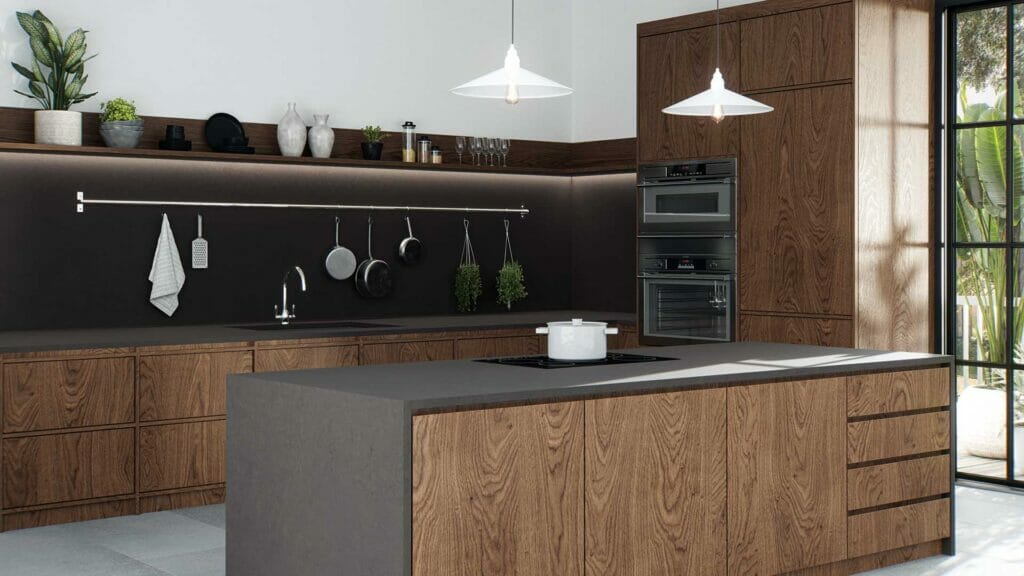 Things to consider for restaurant remodeling:
Check out the layout of the restaurant:
The layout of the restaurant plays a crucial role in attracting new customers. Therefore, when planning to revamp the layout of the restaurant, here are a few questions that the owners should ask themselves:
Can the customers enter and exit the restaurant easily?
Are proper utilities installed in the building so anyone can access it?
Are there any maps or signs marked so customers can easily enter, exit, or go to the restroom?
Are enough tables and chairs available to handle customers on a busy night?
Is there enough space for clients to move from one corner to the other without hassle?
Apart from the furniture and other utilities, the serving and kitchen layout is also a major point of concern that restaurant owners should keep in mind:
Does it enable the servers in the working station to serve food quickly?
Is there a sanitary station available for the employees to clean up?
Is there a station for giving finishing touches to the food?
Is there a space for employees to take a break where customers can't see them?
Is all the necessary equipment installed in the kitchen?
These are a few things restaurant owners should consider while laying out a plan for revamping the restaurant.
Renovate the exterior:
While renovating, the main focus is always given to the restaurant's interiors. But one should also remember that the exterior plays an equally important role in the restaurant as the interiors. People usually do not like to visit places that are not visually appealing.
Today people consider visiting restaurants that look welcoming from the inside and outside. Unfortunately, outdated paint and signage will not bring any good clientele. So, it's better to consider upgrading the exteriors too. Filling in the outer walls with some appealing colors and decorating them with artificial turf are a few ideas that one can utilize.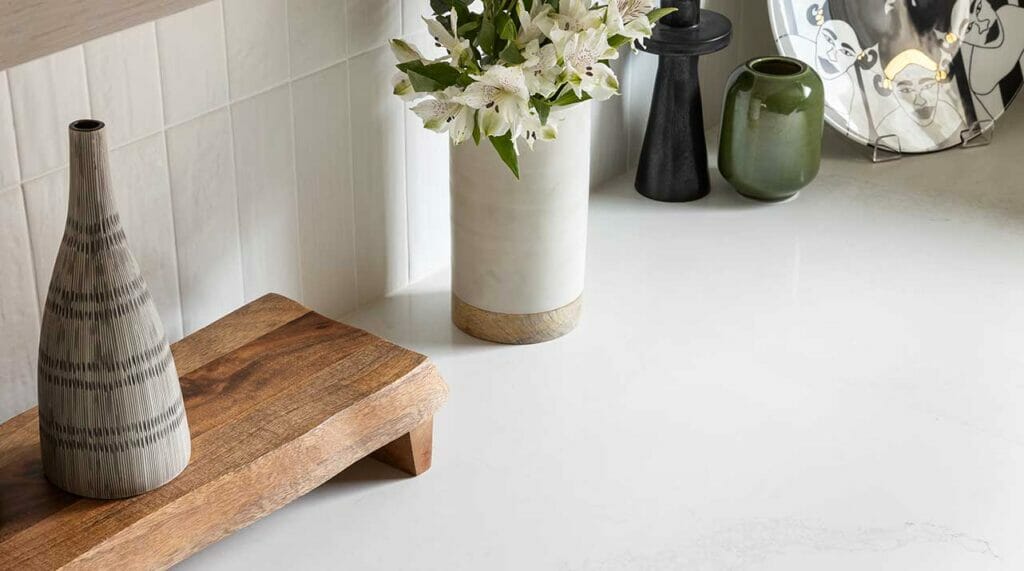 Install Good Quality Countertops:
One might be thinking, "why is having a good quality countertop important for a business?" Well, countertops serve a lot more purposes than one can think of. Apart from being installed in the kitchen, there are many more places where countertops can be used.
But the first thing restaurant owners need to remember is the material that can be used for the countertops. There are various types of materials that one can use, but the one with the majority of benefits is quartz.  
Quartz is a manmade stone that is formed using various types of polymers and natural quartz. Its stain-resistant, non-porous and scratch-resistant properties make it a must-have material for countertops.
Caesarstone quartz products are also endorsed by the National Health and Safety Foundation (NSF). They are qualified for installation in hospitals, restaurants, hotels and more. However, the usability of quartz is not limited to just kitchens.
One can even install a quartz countertop in their bathrooms or craft a dining table made from it. In addition, several beautiful color options are available with Caesarstone that will fit perfectly with any type of kitchen interior.
People who want darker furniture can look for 1003 Raindream, a beautiful black-colored quartz piece. For lighter color, go for 5131 Calacatta Nuvo or 6600 Nougat, which will enhance the restaurant's overall look.
Choose the correct timing:
Everybody knows that there is a time when businesses see a slow working phase. That is when restaurant owners should consider restaurant remodeling as there will be less of a crowd so nobody will get disturbed while the renovation process is going on.
If feasible, one can even consider closing the restaurants until the renovation is completed. However, those who do not want renovations in the day nor want to shut the restaurant can complete the work at night.
This will neither hinder the growth of the restaurant nor will it create any unnecessary chaos during the daytime.
The budget:
Last but not least, the major aspect is the budget that will decide whether the renovation will go as per the restaurant owner's desire or not.
The chances are quite high that one will go over budget when it comes to restaurant remodel. So, make sure to keep a little amount aside in case one runs out of money in between the renovation process.
Apart from these points, here are some restaurant remodel tips that can help the restaurant owners out: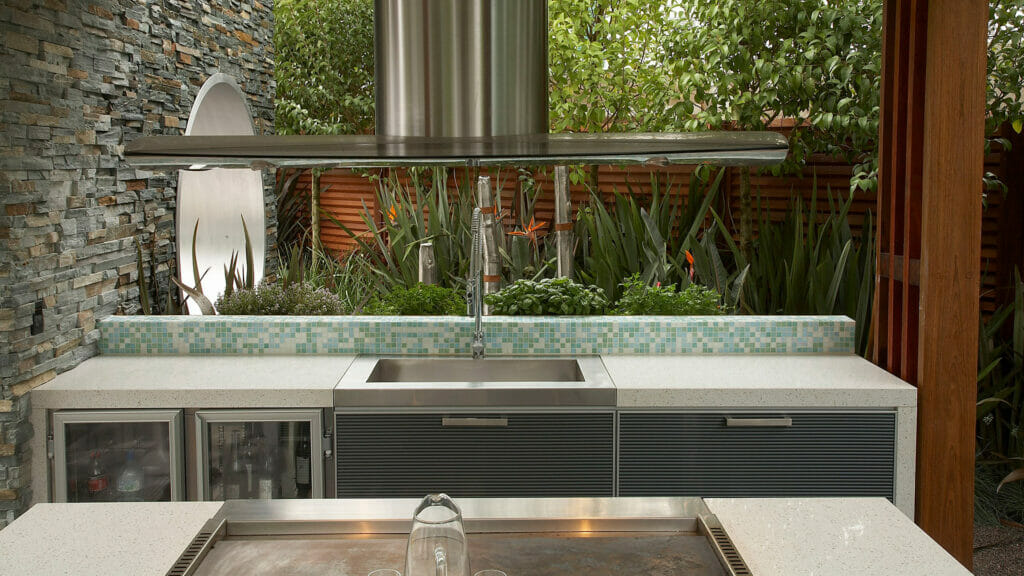 Restaurant remodeling tips for restaurant owners
Use vibrant colors:
Vibrant colors look more welcoming and change the restaurant's vibe. But it does not mean that one should go with red and yellow. Instead, there are some neutral and refreshing tones that look beautiful yet are not that bright. Lavender, for instance.
Have different shades of lighting:
Lighting has a major impact on changing the whole ambiance of the restaurant, so one can install different shades of lighting all over the restaurant to give a soothing look to the place.
Upgrade the restroom:
Upgrading the washroom does not mean just giving it a few touch-ups. One should consider installing beautiful lighting and necessary utilities so that people can get a clean and tidy space for freshening up.
Key takeaway:
It is not easy to remodel a restaurant. So, when deciding on renovating the restaurant, do it with proper planning. With proper planning, one will be able to achieve the desired results. Restaurant owners looking for some restaurant remodel ideas can check Caesarstone's inspiration gallery.
Caesarstone's blog is also full of outstanding tips on how to go forward with a commercial or residential renovation.