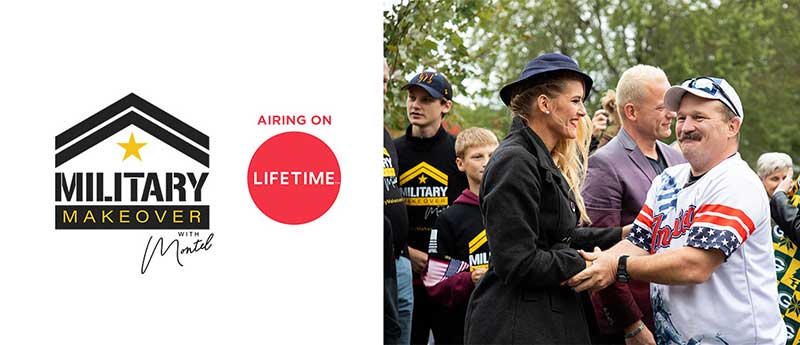 Military Makeover with Montel Williams is an inspiring home improvement series on Lifetime TV that salutes brave servicemen and women who served and sacrificed for America. Each season, a renowned design crew along with TV personalities travel to various cities across the U.S. to offer a helping hand to our respected veterans and their families.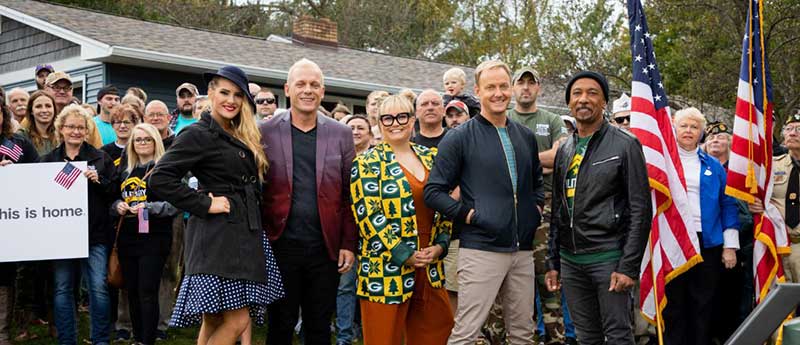 The miniseries is in its 20th season of renovating deserved military family's homes to help them live better lives. Coproducer and host Montel Williams has been a passionate advocate for veterans and wellness for decades, as he himself is a 22-year United States Marine Corps and Navy veteran. Art Edmonds and WWE star Lacey Evans join Montel to co-host the Military Makeover series.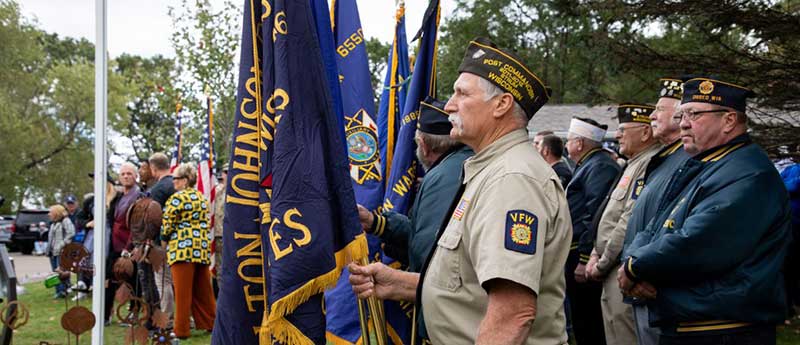 Caesarstone is proud to partner with Military Makeover in the quest to honor and repay veterans for their service. The first episode, which premiered November 8th, had HGTV Design Star winner, Jennifer Bertrand, head of construction Ryan Stanley, and their talented crew travel to Strum, Wisconsin to assist with the remodel of the Wojciks' home including the kitchen, taking it from a dark, lived-in 70's-style space to a crisp and modern navy blue and white gathering place where beauty meets function.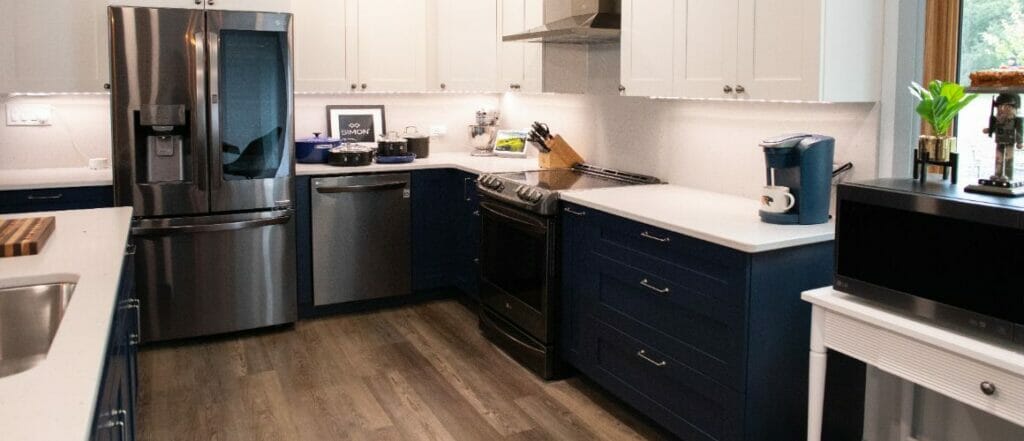 Caesarstone was the ideal choice for the surfaces as our Frozen Terra quartz countertops will allow the family of five to comfortably cook, eat, work and play in the heart of the home.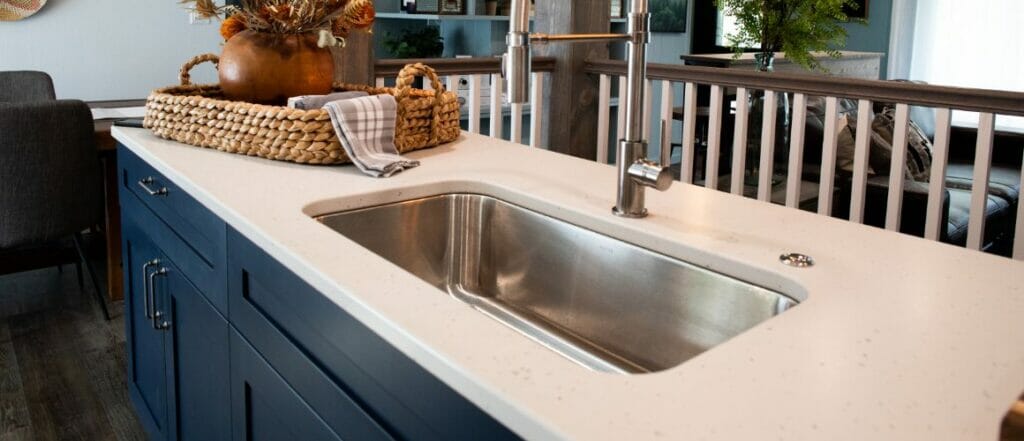 About Operation Wojcik: Sergeant Steven Wojcik served four years in the U.S. Marine Corps until an IED struck his vehicle while serving in Iraq. He incurred physical and mental ailments leading him to receive a Purple Heart for injuries sustained in combat along with other awards. Wojcik was honorably discharged from the Marines and was forced into medical retirement in 2005. Even through chronic mental and physical pain which required several surgeries, Wojcik served for sixteen years in the Army Reserve and is currently with the Wisconsin State Police. His loving wife, Terri, and three daughters have stood by his side for these past 14 years through great highs and lows. The Strum community joined the crusade by helping with construction and cheering on the design team as they worked round the clock to provide relief for the family making life just a little bit easier.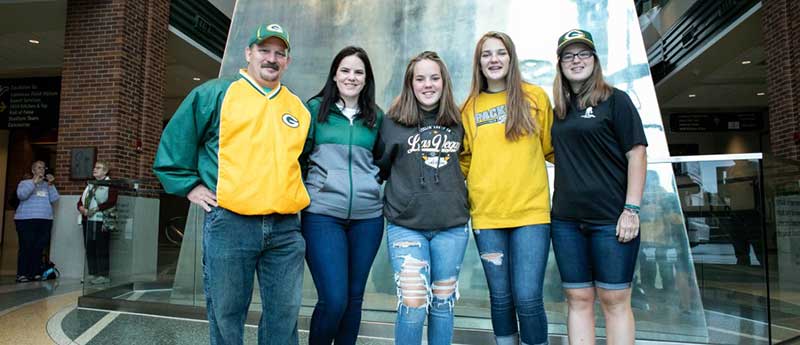 See how Caesarstone enlivens the Wojcik kitchen in Military Makeover and watch for other inspirational stories on future episodes of Military Makeover on Lifetime Network.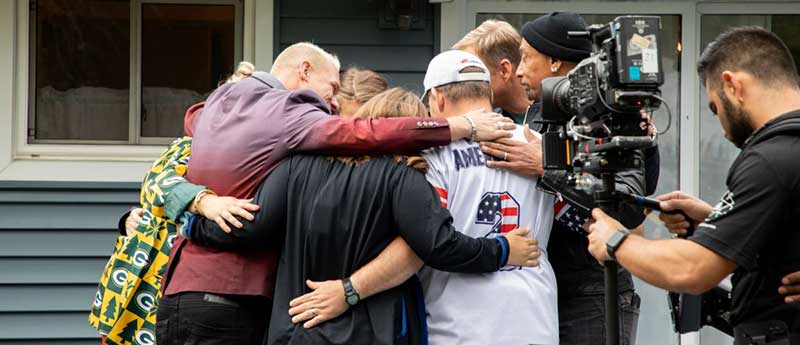 To see Caesarstone featured in the show, click here.
Check out the remaining air dates below or tune into your favorite streaming service to watch the entire Season 20 of Military Makeover!
Episode 5 – Jan 3
Episode 6 – Jan 9
Episode 7 – Jan 17