Caesarstone will transform the countertop industry with our monumental launch of multi-material surfaces at IDS Toronto 2023. Porcelain and Natural Stone will join Quartz and Outdoor Quartz in the expanding portfolio. You will find a wide variety of colors and materials in our booth, Juxtaposed, designed by Brian Brown.
Experience our new point-of-view on countertop surfaces through the style, creativity, and innovation of designer Brian Brown who has crafted an immersive Caesarstone experience.
We will be celebrating our news with different in-booth events, including a Meet and Greet with interior designer, Brian Brown, to provide customers, partners, and industry friends ample opportunities to see the entire portfolio and connect with the Caesarstone team. We will also have informational sessions about our revolutionary CS Connect platform, a wellness session, and a few other surprises.
---
Surface the possibilities
Designer Brian Brown has a longstanding relationship with us and this year he will bring together the world of Caesarstone and his passion for creativity with Juxtaposed.
Juxtapose means to place (different things) side by side (to compare or contrast them or to create an interesting effect). He drew inspiration from Psychologist James F. T. Bugental, "Juxtapose unexpected combinations of colors, shapes, and ideas."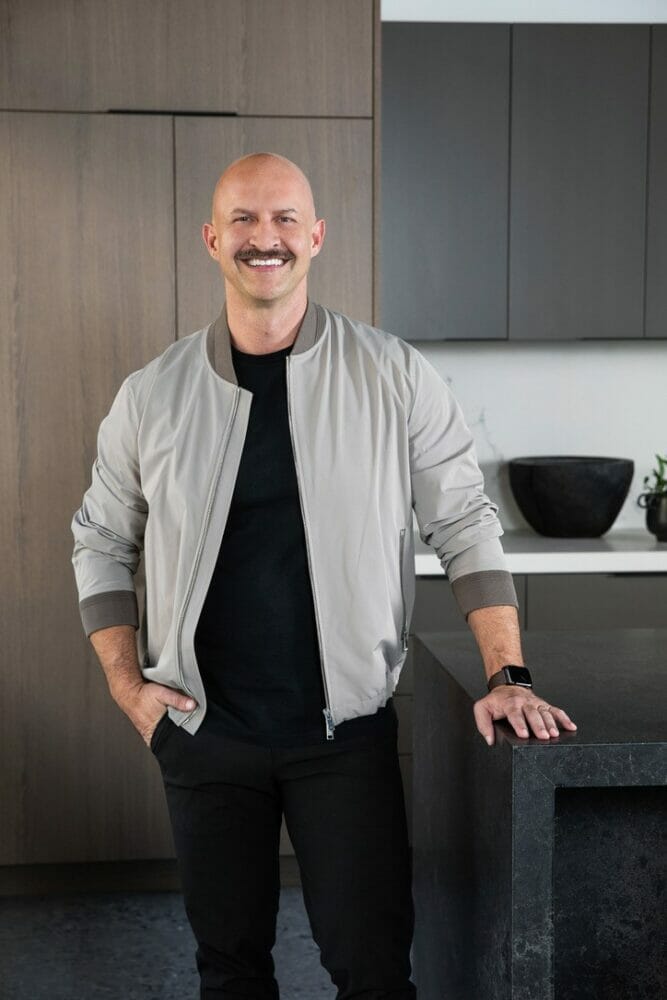 "In creating the design, we used the idea of using different materials and colors of product to create a dynamic design. Celebrating the diversity of options that Caesarstone has curated." – Brian Brown
---
Continuing at IDS
Each year brands and designers showcase new products, design with freedom, and experience the vision of the future at IDS. We are proud to be back at IDS Toronto and add to the Canadian design community. Caesarstone's Designer Program is entering its 9th year as a wellspring of artistry and innovation. Our previous designers, Alessandro Munge, Jonathan Adler, Marije Vogelzang, Snarkitecture, Jaime Hayon, and Tom Dixon, created thrilling and beautiful spaces that display stone possibilities. Brian Brown carries on the tradition of creating spaces that bring our dreams to reality by breathing life into stone.
---
35+ years of design
Caesarstone is a global leader of premium surfaces, specializing in countertops that create dynamic spaces of inspiration in the heart of the home. Established in 1987, its multi-material portfolio of over 100 colors combines the company's innovative technology with its powerful design passion, spearheading high-quality sustainable surfaces that deliver functional resilience with timeless beauty.
Since it pioneered quartz countertops over thirty years ago, the brand has expanded into porcelain and natural stone and is on the ground in more than 50 countries worldwide, while enhancing customer experience through the expansion of groundbreaking digital platforms & services.
Caesarstone captures the authentic aspects of a broad range of materials, from natural stone to the industrial aspects of concrete and metal, with products that are suitable for a vast range of applications, including kitchen countertops, bathroom vanities, and more, for both indoor and outdoor spaces.
Caesarstone offers a rich variety of colors, patterns, and textures that empower consumers with more design freedom for making a uniquely personal statement and is constantly evolving and developing to meet the latest global trends and the highest level of international quality standards.