There's no denying that the bathroom is one of the most essential rooms in the home. It's a place where a person starts and ends the day, and it should be a reflection of the homeowner's personal styles.
When it comes to feminine washroom designs, there are endless possibilities. Perhaps one wants a sleek and modern space with feminine touches like pretty wallpaper or delicate fixtures. Or maybe one prefers a traditional look with feminine flourishes like ruffled curtains or etched glass.
Whatever a woman's vision, there are ways to bring it to life — in this post, find out the best feminine bathroom ideas to get inspired from: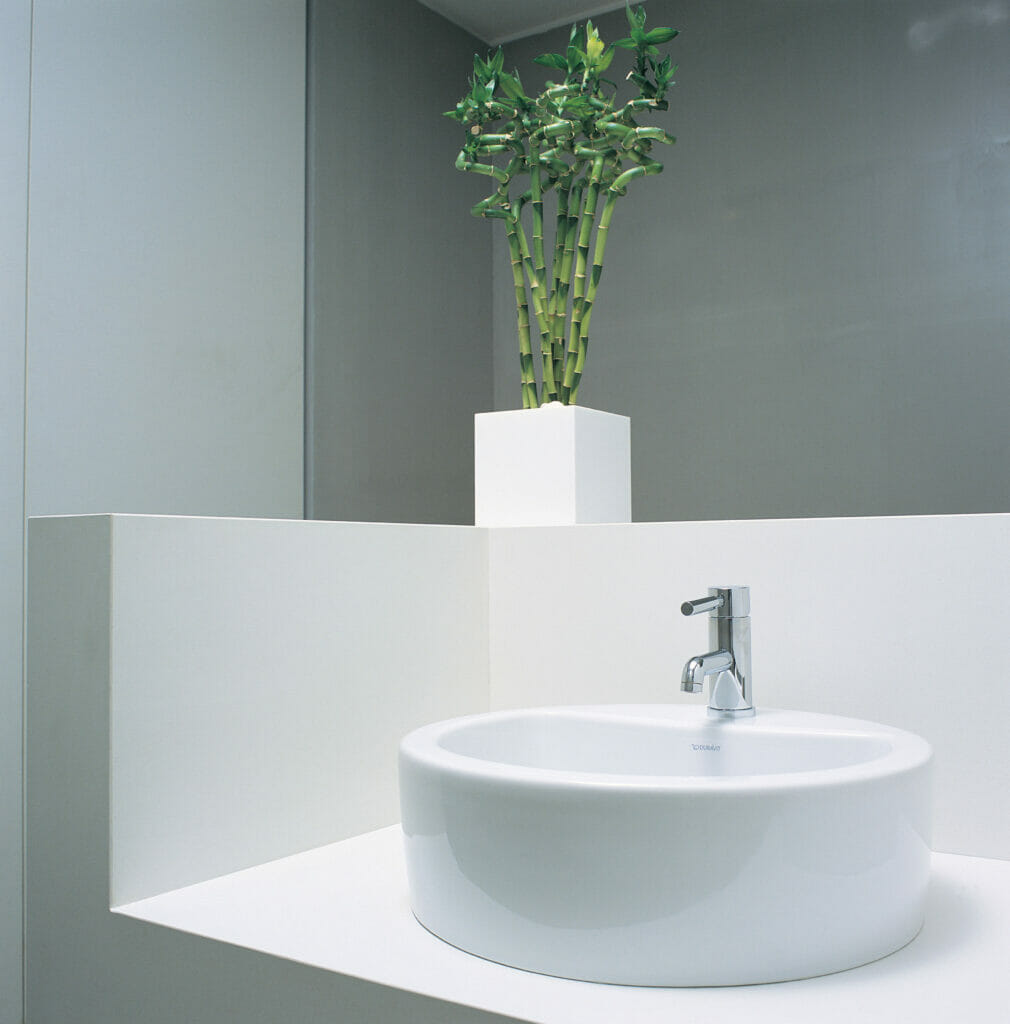 White countertop with feminine fixtures
One of the easiest ways to add feminine flair to the bathroom is by combining a white countertop with fixtures. First, opt for light fixtures with feminine details like crystal drops or scalloped edges. Then, choose plumbing fixtures in feminine finishes like brushed nickel or bronze. These small changes will help to create a softer look and feel in the space.
One can go for Caesarstone's 2141 Blizzard when it comes to choosing the white countertop that contrasts well with fixtures in their bathroom.
Make the most out of colors and patterns in a feminine bathroom design
Another way to add femininity to the bathroom is through the use of unique colors and patterns. Pale pink, lavender, and mint green are all perfect choices for a feminine bathroom.
One can use such colors on the walls, in the tile work, or even in the fabrics and accessories. Patterned wallpaper is also a terrific way to inject personality into the space. Look for timeless prints, like florals.
One can also go for patterned quartz countertops to give a feminine touch — Caesarstone's 5222 Adamina goes well with practically any feminine bathroom pattern.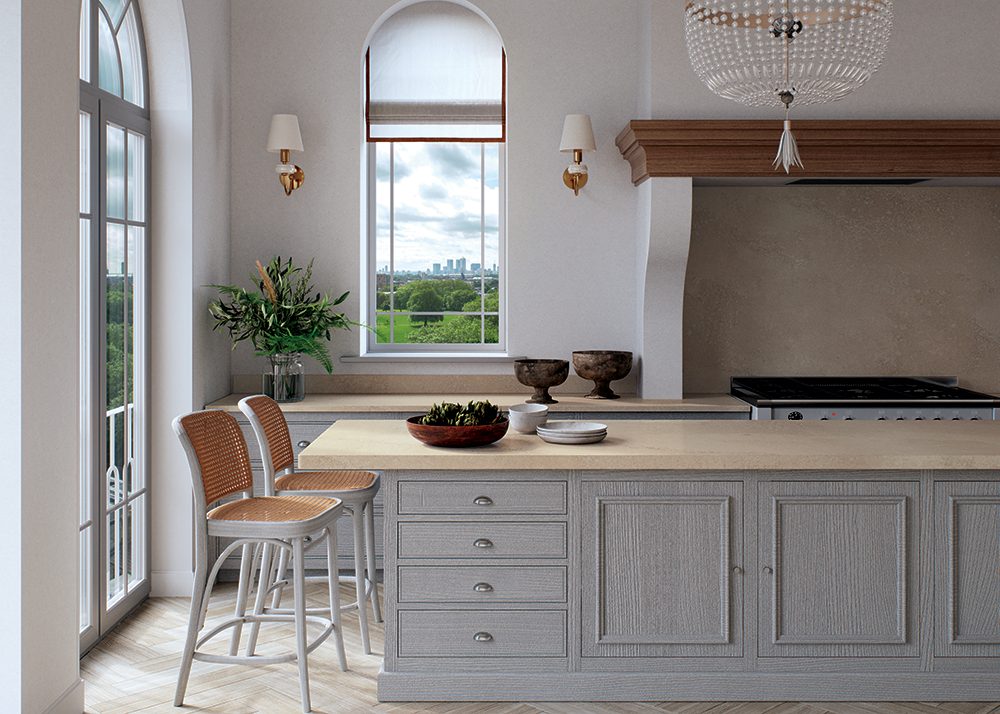 Dramatic bathroom lighting
Lighting has the power to make or break the bathroom design. With the right lighting and ambiance, women can add a feminine touch to their bathrooms. Compared to the harsh whiteness of cool white light, yellow light makes the space appear calming and ethereal.
Although warm white is preferred for all fixtures and focus lights, neutral white can be used in splotches as ambient lighting. It's crucial to perfect the artificial lighting, but allowing natural light is even more crucial.
The usage of curtains, louvers, and shutters helps to have privacy. In order to make a place exude a sense of femininity, the overall effect of natural and artificial light should help produce a lighting theatrical and mysterious effect.
Pinks, purples, and more
The feminine word always reminds the elegant and eloquent use of color. Pink is obviously a popular and natural choice in any feminine bathroom. But a woman's bathroom does not have to be always pink. One can go with purple and other stylish shades to bring sophistication and additional class to the bathroom.
Plus, one can add metallic accents to enhance the design further. For instance, metallic door knobs or countertop handles. For those who are looking beyond pink and purple, other fun shades like yellow, blue, red, or silver are perfect additions to a modern and stylish feminine bathroom.
While color is a big part of how the feminine bathroom is designed, it is not the only factor. Keep in mind that changing the atmosphere of the bathroom is most easily accomplished by changing the decor, lighting, and accessories.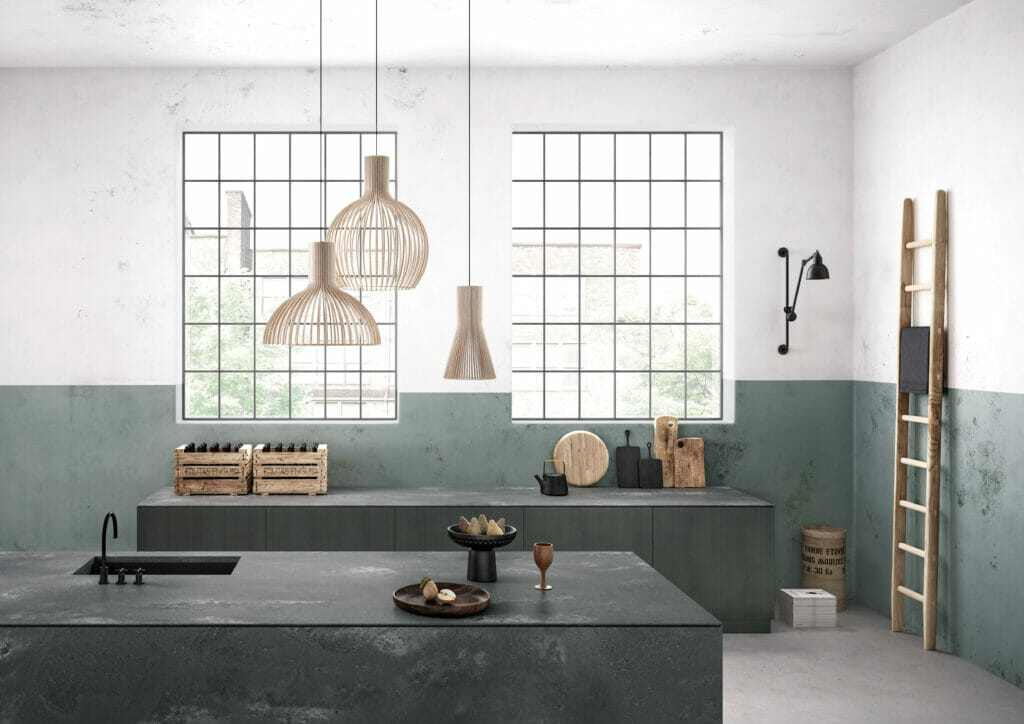 Relaxed spa style
The feminine bathroom ideas can be achieved with spa-inspired bathrooms. It is becoming more popular in houses throughout the world. One can slip in and enjoy a refreshing dip as all problems fade away thanks to its gentle aesthetic appeal, peaceful feeling, and general vibe that it sets.
For such fashionable bathrooms, one can use a more modern color scheme in place of vibrant hues. For instance, Caesarstone's 4003 Sleek Concrete is a perfect color option for feminine bathrooms. The colors brown, cream, gray, and white work best for creating such calming environments.
But with curved bathtubs and vanities, a few warm wooden surfaces, a few flowers, patterned curtains, plush white rugs, and candles, one may maintain the bathroom's very feminine appearance.
Splash of timeless elegance
Retro, vintage, or classic, it is a timeless appeal of the past that seems easy to work with when it comes to feminine bathrooms. The use of vintage things, glittering mirrors, luscious curves, or ornate lighting works well with feminine bathroom ideas. In addition, one can add chandeliers that seem like a focal point of the bathroom space.
One can even try out eclectic and shabby chic themes with the use of metallic design, gilded furniture, patterned drapes and carpets, wooden floors, and patterned furniture. Whatever theme one decides on, keep in mind that the bathroom must exude beauty, tranquility, and compassion, as those qualities are the hallmark of every space with a feminine touch.
Make the most out of bathroom fabrics
The bathroom fabric has a lot of different uses. It can be applied in a variety of ways to produce a range of strikingly distinct results. For example, pastel floral fabrics can add a sophisticated and calming appeal to a room. Satin curtains in rose gold or ivory can create a unique atmosphere in a room.
Bathroom designs generally benefit from having fabric components; it can be artfully blended into the upholstery of a chair or a divan that is put in the room. Another genius method to add cloth to the bathroom is using rugs. Lace and silk curtains work well as temporary dividers in bathroom design. Include all of these in to add a feminine touch to the bathroom
7 best feminine bathroom ideas — Conclusion
No matter how one chooses to design it, a feminine bathroom can be a wonderful retreat from the outside world. By incorporating one's personal style, one can create a space that is both beautiful and functional.
Make use of lighting or design bathroom space with colors other than just same-old pinks and purples. These designs will surely inspire homeowners to add a feminine touch to their bathrooms. They look calm and elegant.