Designing your ideal kitchen is a significant investment of both time and money, so you want to make sure that your kitchen is still going to look as stylish in ten years time as it did from the moment you had it fitted. How can you create a space that you will still be in love with for years to come? Well, here are five elements of a timeless kitchen design to bear in mind…
1. Neutrals
No matter how trendy a color might be at this moment in time, a neutral color scheme in the kitchen is always a good idea to keep things timeless and sophisticated. You can always add a pop of color with kitchen appliances and accessories that can easily be switched out after a few years. Neutral colors feel fresh and clean, plus they're much easier to maintain. And by neutral, we don't mean magnolia – take a look at Farrow and Ball's neutral color range to see just how varied the shades can be, from earthy browns and subtle greys to warm wooden tones and muted greens.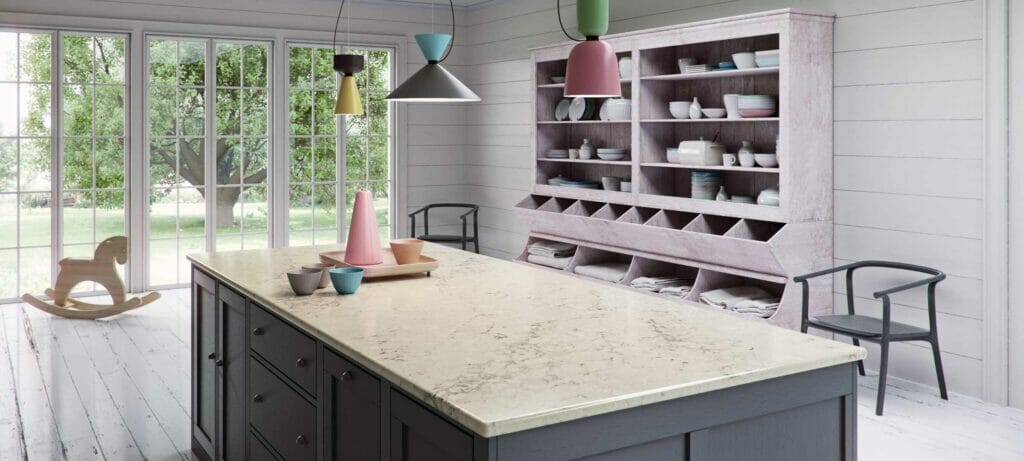 2. Lighting
Ideally, you'll want to try and maximize the amount of natural light that's coming into your kitchen. If you're planning on a complete reconstruction of the space available, skylights or bi-folding doors are an easy way to bring in more natural light. If your kitchen is quite a dark area with little opportunity to improve upon, then you can always add more artificial lighting to create the illusion of a bigger, brighter space. Spotlights, lanterns and hanging pendant lights can make a style statement that stands the test of time, so long as you choose the right size and position them carefully.
3. Countertops
Considering countertops take up such a vast physical space in your kitchen, choosing the material and color wisely can help ensure that it keeps your kitchen feeling fresh and new for many years to come. There's plenty of different styles and materials to choose from, in fact – the wealth of choice can be a little overwhelming. Obviously you'll want to select the one that resonates most with your overarching design, but there are some materials that feel more timeless than others: marble is often the first that springs to mind, synonymous with classic themes, while quartz can deliver both a beautiful stone aesthetic alongside improved performance capabilities.
4. Integrated appliances
Simply hiding your appliances behind cabinet doors can keep your kitchen looking refined. Often, bulky white goods such as fridges, dishwashers and washing machines don't add anything in terms of style but can be one of the first things to look outdated in a kitchen. There are some exceptions to this rule, of course, with the likes ranges that bring specific character to the design. It may also help to keep smaller appliances like toasters and coffee machines tidied away to declutter.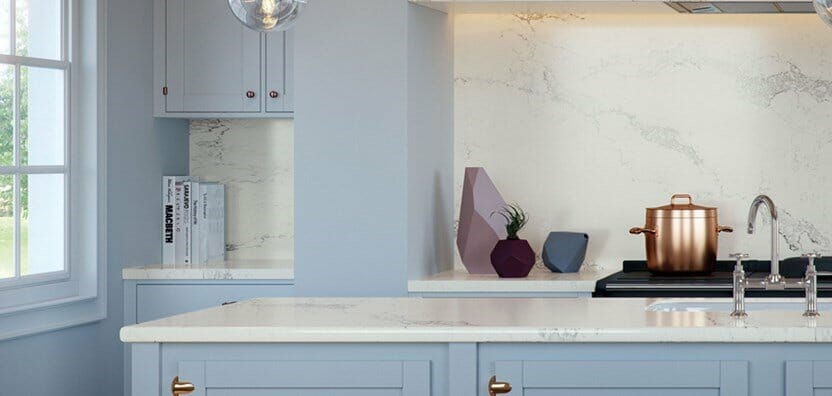 5. Design classics
There are some elements of kitchen design that are perennial favorites. Steering away from the current trend and sticking to tried-and-tested can be one of the most straightforward ways to keep your kitchen feeling timeless – after all, there's a reason why these things have been around for so long. A Belfast sink, for example, is a classic, while Shaker-style cabinetry remains ever-popular. There's also a lot to be said about practicality: let's face it, functionality and organization isn't going to go out of style anytime soon, so make sure that you design your kitchen with how you use it in mind, allowing as much space as possible for storage and worktops.