Leah Ashley is an interior stylist & DIY expert who gained national attention for her role as a co-host on the ABC Daytime talk show, Fablife, alongside Tyra Banks, Chrissy Teigen, Joe Zee, and Lauren Makk. Her most recent project and partnership with Caesarstone focused on this 7-acre property in the Texas Hill Country that the Finn Family will turn into the family home. Let's see how the Finns used Caesarstone in their Kitchen Design.
I've been scheming up this kitchen for almost a year now. As we reach the stage in this build where the kitchen is starting to take shape, it's exciting to see these pieces start slowly come together. There have always been a few elements that were really important for me to nail down. The first design decision I made in the kitchen was the limestone backsplash on the range wall. It is the most important feature of our kitchen. I knew that I didn't want to do a tile backsplash and that going with stone would give our home the older, historic feel that I love so much. It's no surprise but I was greatly inspired by Joanna Gaines' kitchen for her new cooking show.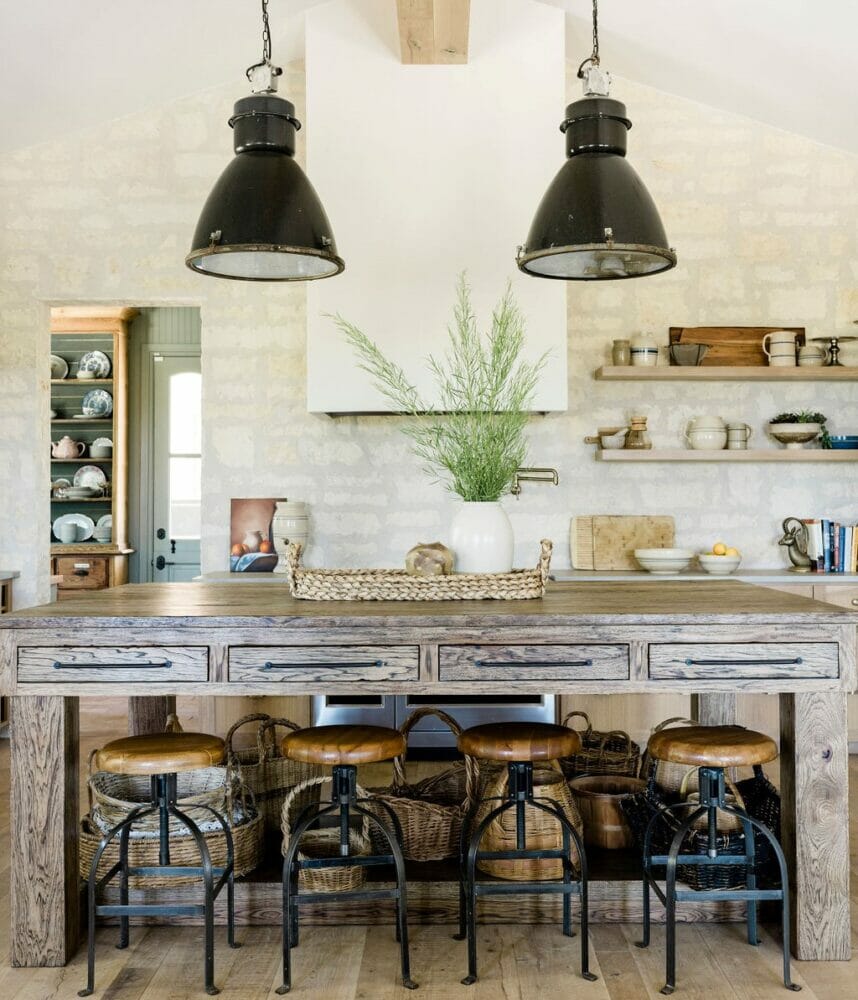 Can you see it!? The stone will cover the entire back wall of the kitchen. Floating shelves will wrap around the range wall and into the cabinetry on the right. Unfortunately, the cool reclaimed kitchen island can't stay… turns out it was riddled with lead paint. Long story short.. it's got to go and it's back to the drawing board on that piece. Everyone makes mistakes. Boy did I make a big one here.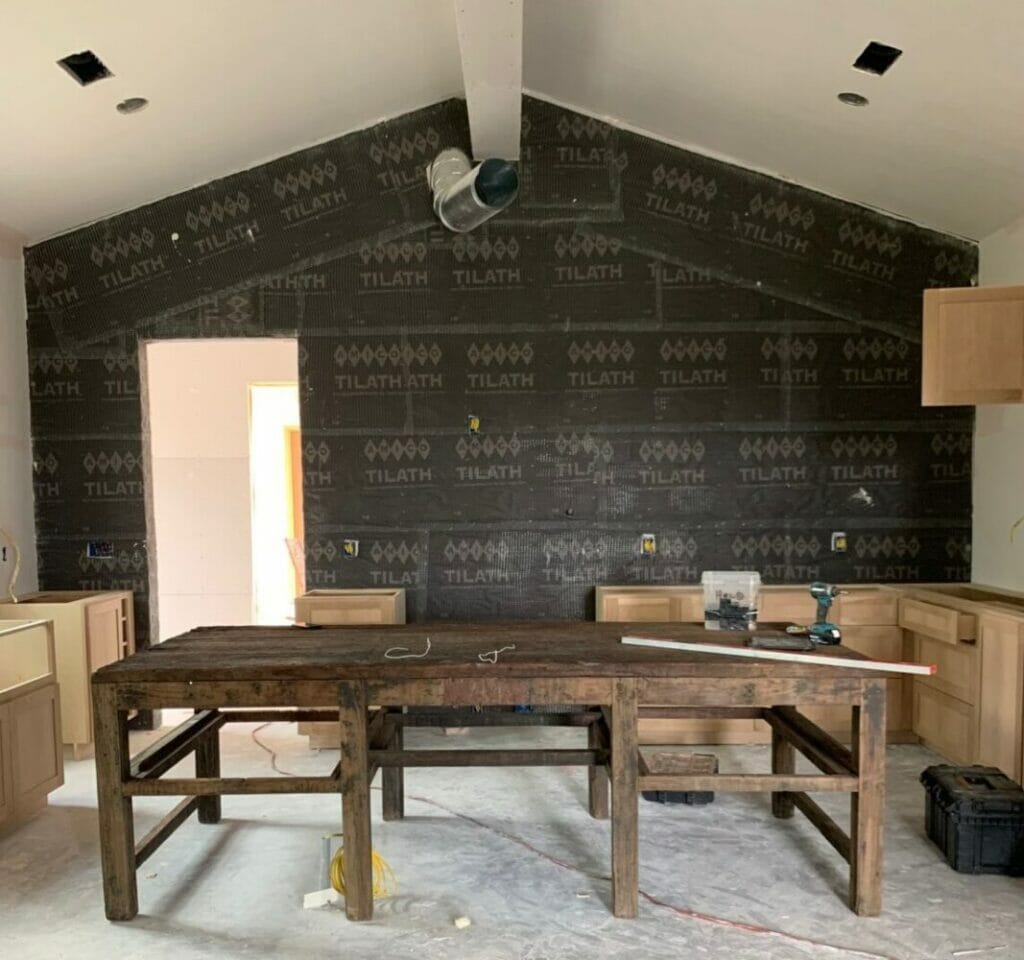 The idea for this kitchen was to have a lived-in, old farmhouse feel. I didn't want anything too precious or to feel too elevated. My husband is a wonderful cook and as a family, we spend a TON of time in the kitchen. So, it is important for this space to not only look like it has been there for 100 years.. but actually, be able to stand up to the wear and tear that inevitably will occur over the decades.
There is another element that was important for me when dreaming up this kitchen. I knew I wanted a breakfast nook…someplace for our family to gather casually, for the boys to tuck away and work on homework. On the plan, we had a long wall in the kitchen that was basically unused, so I decided to carve out our breakfast nook to overlook a grove of oak trees.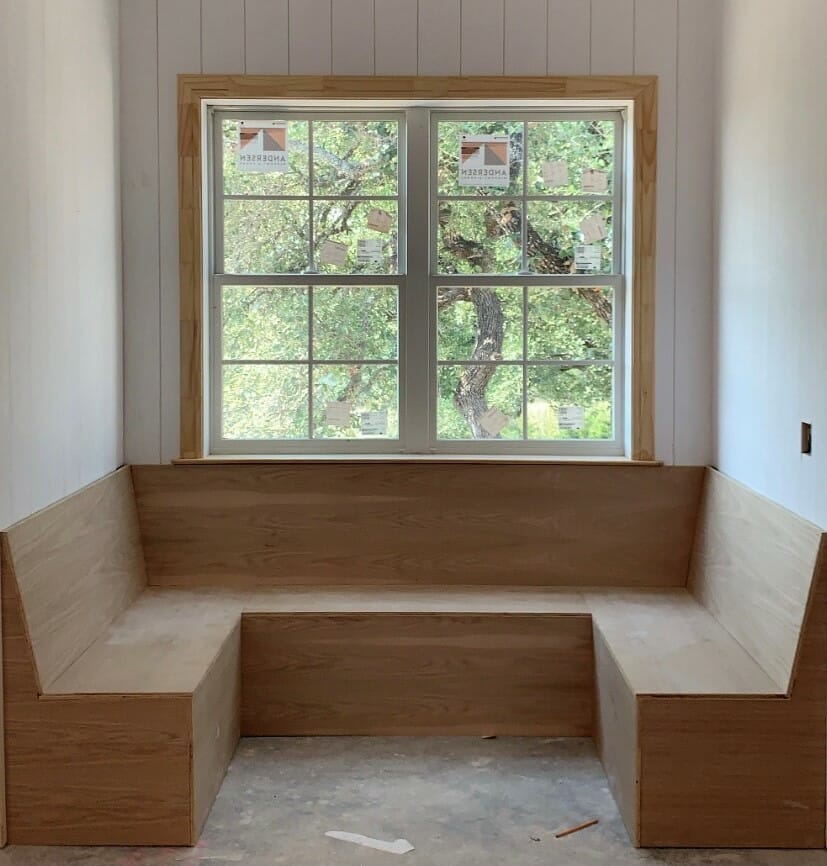 I want to wrap the nook in tongue and groove paneling. I was inspired by the image below from Heidi Caillier's Tudor project. I love the idea of the paneling and the stone being in the same room but feeling like they identify their own space within the larger space. It's these elements that will make this home feel like an old farmhouse.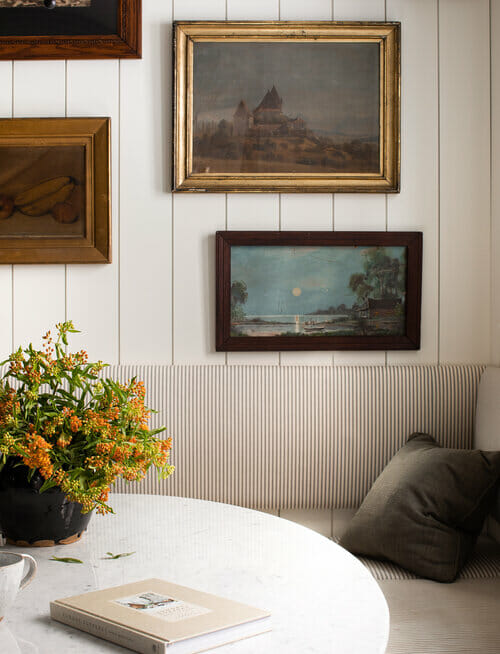 To get a look at the overall plan for this space, I mocked up this design board. It will help to keep me on track in this room. The large black pendant lights over the kitchen island are vintage. I scored them from the Round Top Antiques Show two years ago. I'll have them rewired and hung above the island. For more of my tips on how to score in Round Top click HERE.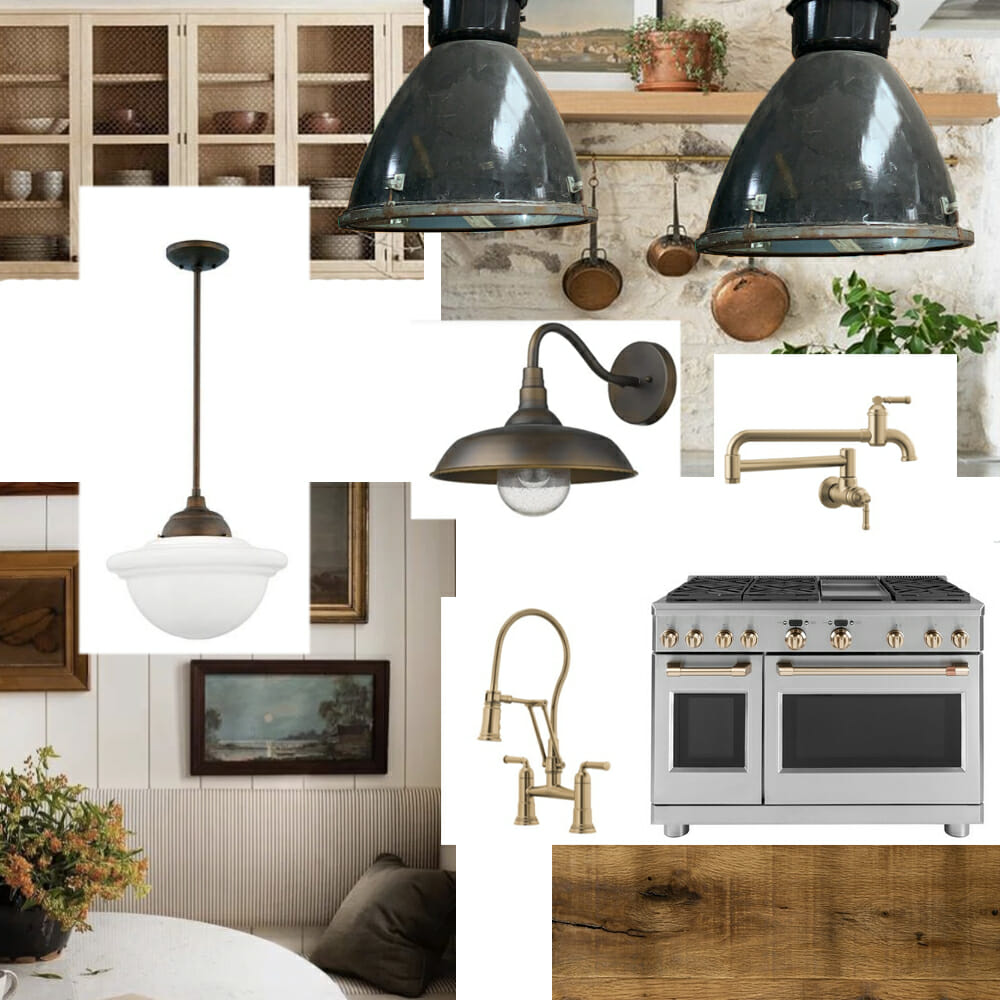 Next up…. countertops. I have always envisioned a concrete look for the counters but knew that I wanted to use a material that was as durable as possible. We live with two small boys. There will be no marble or white kitchens in our future EVER! This kitchen needs to be beautiful but also bulletproof.
I knew right away that I wanted to use a quartz material. Caesarstone provides a wonderful quartz countertop that is both durable and beautiful. We decided to go with Primordia which looks and feels like aged concrete. There is just enough movement in the tops to make them look like they've been around for years. They are utilitarian but also beautiful and interesting. They are warm with hints of brown running through the tops like rust from years of use. I'm obsessed.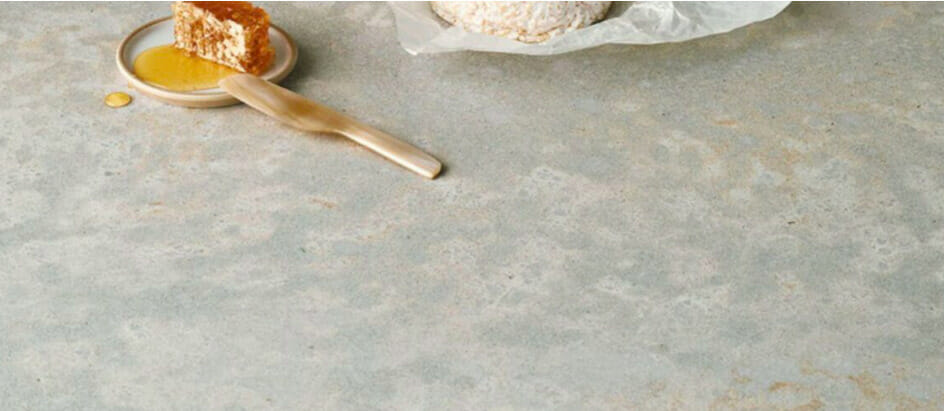 With a few other special touches, like appliances from GE's Cafe Series which feel modern yet timeless, the Brizo Rook kitchen faucet which was love at first sight, and a classic farmhouse sink from Signature Hardware, this kitchen is shaping up nicely. Now the real fun begins as we watch it come to life in person over the next few months.