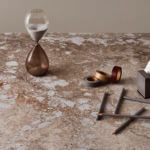 Homeowners who are looking to add unique elements to their home's appearance may want to consider countertops with exotic styles. Besides looking exceptionally beautiful, they can also be durable and resilient.
Exotic stone counters offer elegant style and earthy beauty. They can be executed in different ways and with various materials such as quartz, gemstone or granite.
By taking inspiration from this guideline, homeowners can find the perfect way to incorporate an exotic stone countertop and transform the space
What is an exotic stone and why use them as a countertop material?
Over thousands of years, the environment gradually impacts different types of natural stones, which lead to various color formations and patterns. Therefore, these alterations express themselves as various colors, veins and patterns on a variety of stone surfaces.
Because of the different impacts on these 'exotic' stones, they are all of a unique quality and look, which is why they are precious. Going beyond the ordinary, the countertops made of exotic stones present a touch of luxury to the kitchens.
Different materials and designs of exotic countertops
Homeowners have many choices when it comes to selecting countertops for their kitchens. One popular option is an exotic stone countertop.
Exotic stone countertops are available in various materials and designs, making it easy to find one that fits homeowners' style and budget preferences.
Some of the most popular materials include exotic gemstones, geodes and quartz, which offer premium quality.
Each of these materials has its own unique properties that can add beauty and value to a home. Many exotic countertops are prized for their durability but all receive that same praise for an elegant appearance. Marble is another popular choice for homeowners looking to add a touch of luxury to their kitchen.
Quartz is among the top choices due to the fact that it's durable, long-lasting, sustainable, safe and hygienic.
This natural material is also low maintenance and highly stain resistant. Quartz surfaces are naturally heat-resistant, making them ideal for use in kitchens where cooking is a frequent activity.
Also, homeowners can choose from a wide variety of colors, patterns, and textures, bringing an exotic breeze to the kitchen area. They can also choose from different edge treatments, such as beveled or waterfall edges.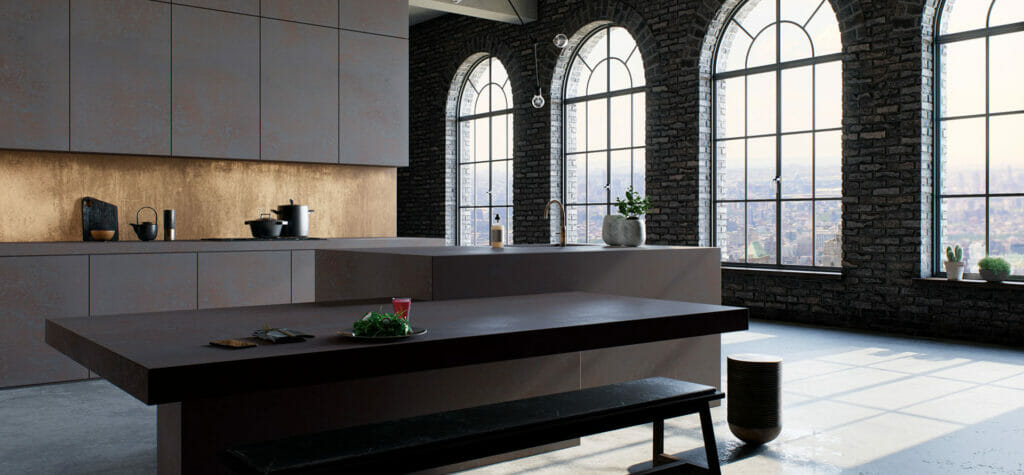 Types of exotic countertops
Here are some of the most exotic countertop materials:
Gemstone countertops
These are made from stone embedded in clear resin. That is why they are resistant to fading and heat.
These cut gemstone slabs can be in jade, lapis, agate or amethyst. These exotic stones are usually used in small areas, such as breakfast bars and vanity counters in the bath or kitchen.
Unlike traditional countertop materials, each gemstone has its own unique pattern and coloration. As a result, gemstone countertops can provide homeowners with a one-of-a-kind look for their kitchen or bathroom.
Geode stone countertops
Geode stones are created when hot lava or ash comes into contact with water, causing the outer layer of rock to cool and harden while the inner layer remains molten. As the inner layer slowly cools, crystals form and create distinctive banded patterns that are priceless for collectors. When cut and polished, geode stone makes for a beautiful and eye-catching countertop material.
Homeowners interested in geode stone countertops should work with a qualified professional to ensure that the installation is done properly.
Caesarstone quartz countertops
Since 1987, Caesarstone has manufactured some of the best quartz countertops using the most sophisticated countertop materials and innovative technology. Specializing in countertops, Caesarstone serves endless possibilities in design, pattern, color, style and form.
Caesarstone's quartz material provide an exotic and unique quality with collections that are updated every year according to trends.
From the new Pebbles Collection, 1001 Riverlet presents homeowners with a trendy, yet traditional style. Homeowners who are looking for a timeless, classic style that reflects light in the kitchen are sure to love the aesthetic that Caesarstone products bring to practically any kitchen or bathroom space.
On the other hand, the bold, mysteriously dark 5820 Darcrest, with its deep, earthy base, makes a striking statement. Much like exotic granite countertops, high-end quartz products like 5820 Darcrest can be used in the whole kitchen counter and island area to create a strong, coherent look.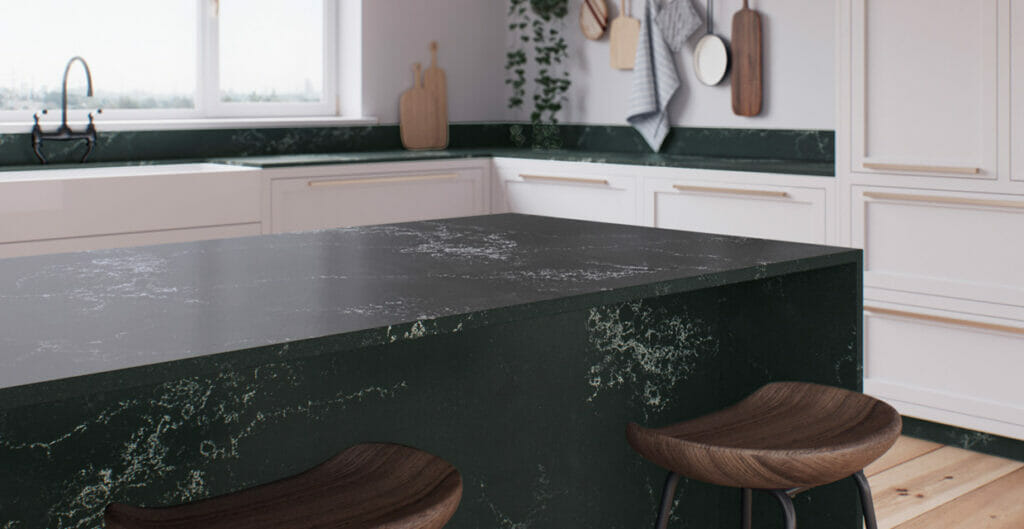 How to pair exotic countertops with various designs in a home
For homeowners looking to add an eclectic touch to their décor, exotic quartz countertops offer a unique and luxurious option. But with so many different styles of quartz available, it can be difficult to know how to match the exotic stone countertop to the rest of the room.
Homeowners who have a traditional-style kitchen can pair the exotic stone countertop with classic or vintage-looking cabinets and hardware. Homeowners that want a rustic or country-style can try utilizing other natural features (like wood cabinets, tile floors, etc.) if they want to obtain a natural, cohesive appearance.
Conversely, those who prefer a more contemporary look could create a striking juxtaposition by pairing their countertop with sleek, modern, light-colored cabinetry.
Many homeowners are drawn to the beauty and durability of exotic stone countertops, but they may be unsure how to integrate these materials into their overall design scheme. Ultimately, the key is to let the stone be the star of the show and maintain a cohesive design aesthetic.
Guide to Exotic Stone Countertops — Conclusion
Exotic stone countertops offer an exclusive option for homeowners who yearn for striking patterns and shiny capillaries within quality stone. They perceive the exotic stone countertops as an art piece that makes a bold statement in the house.