Although there's nothing wrong with flashy, contemporary kitchens, they aren't for everyone.
Contemporary kitchen designs may be stylish, but they often lack the alluring warmth found in other styles, like earth tone kitchens. Earth tone cooking spaces are ideal for homeowners who own a small property, rural cottage or farmhouse.
Homeowners can read on to learn more about earth tones along with some tried-and-true earth tone kitchen design ideas that have grown in popularity in 2022.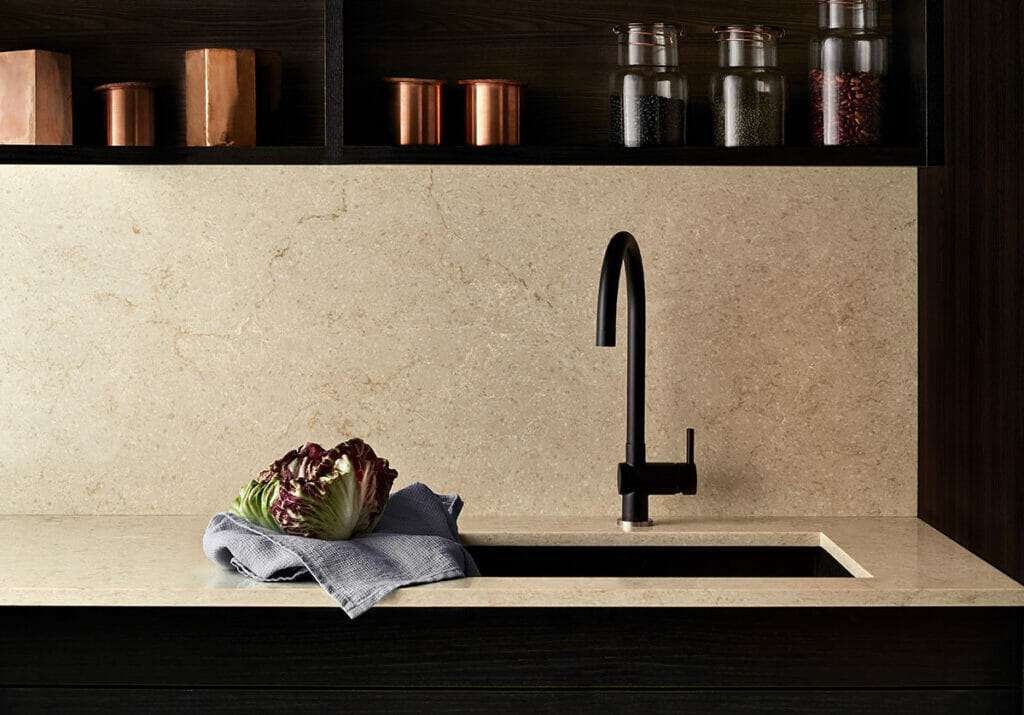 What are earth tones?
The term "earth tone" refers to colors that are found in nature, particularly in forests, nature reserves, wildlife sanctuaries, and other open spaces — some common earth tone kitchen colors include:
Brown
Reddish-brown
Light and dark green
Beige
Gray
Lighter earth tones, like green and beige, provide a kitchen with a spring or summer-inspired aesthetic, while darker hues, like gray and reddish-brown, are more reminiscent of autumn.
Homeowners can work with a combination of earth tones based on their personal preferences and style. For instance, homeowners who love a warmer climate can make use of dark, earthy hues if they wish, as long as they contrast them with traditional spring or summer-inspired tones.
For the best results, homeowners should consider integrating the following types of earth-toned decor into their kitchen spaces:
Flooring
Wall paint
Cabinetry
Earth tone kitchen ideas for homeowners in 2022
Here are some modern earth tone kitchen design ideas that add warmth to any space:
Earth toned quartz countertop ideas for residential kitchens
Homeowners that want an earth tone kitchen should consider using a brown or beige shade of engineered quartz for their kitchen countertops. Engineered quartz has become a popular material for residential spaces, like earth tone kitchens, for a number of reasons.
Firstly, engineered quartz is a beautiful material; a professionally crafted quartz countertop can steal the show and quickly become the focal point of any space, including an earth tone kitchen.
When crafted by a reputable manufacturer, like Caesarstone, quartz countertops also offer a number of other beneficial characteristics, some of which include:
Durable
Non-porous
Environmentally friendly material
Heat, scratch, and stain-resistant
Easy to clean and maintain
Engineered quartz pairs naturally with earth tone kitchens. The deep hues found in brown quartz, like Caesarstone's 6338 Woodlands, are similar to those found in a lush garden soil. Dark brown quartz is an excellent option for homeowners who want a luxurious autumn-inspired earth tone kitchen design.
On the other hand, the subtle shades found in beige quartz, like Caesarstone's 5212 Taj Royale and 5220 Dreamy Marfil, are nearly identical to the colors found at a pristine beach, tropical coastline or desert oasis. Beige quartz is a fantastic choice for homeowners that want an earth tone kitchen inspired by summer days lounging in the sun.
Homeowners can find the Caesarstone products listed above (and more) at a nearby retailer or showroom. Visiting a retailer or showroom makes it drastically easier for homeowners to find a quartz surface that meshes perfectly with their earth tone kitchens.
Homeowners who can't visit a showroom or retailer can take a closer look at their favorite Caesarstone products by using our 3D Interactive Visualizer tool. Caesarstone's 3D Interactive Visualizer tool allows homeowners to compare various Caesarstone products from the comfort of their home. Within a few short minutes and the click of a button, homeowners can compare dozens of Caesarstone products online.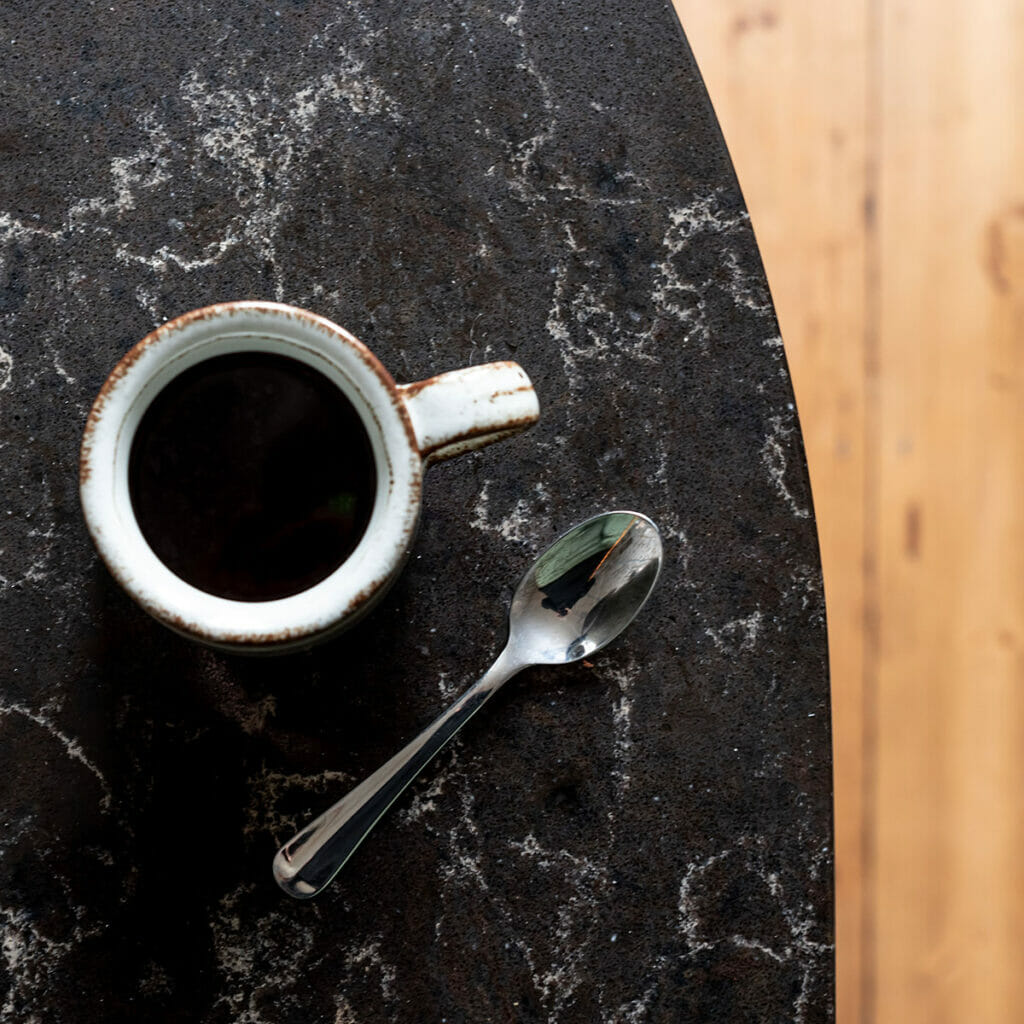 Earth tone flooring ideas for residential kitchens
One of the most effective ways that homeowners can transform a traditional cooking space into a stylish earth tone kitchen is by installing the right type of high-quality flooring.
Homeowners looking to give their earth tone kitchen a cultivated and timeless appearance should consider using light or dark brown laminate flooring. Laminate flooring provides all of the same benefits as hardwood flooring, along with additional scratch, chip and water damage resistance.
Furthermore, laminate flooring looks fantastic when paired with high-quality quartz. With this in mind, it's easy to see why countless homeowners are opting for laminate flooring in their homes.
Homeowners who aren't fond of laminate flooring can also achieve a similar result by using earth toned vinyl.
Earth tone wall paint color ideas for residential kitchens
Homeowners can opt for several paint colors in their earth tone kitchens. Working with a wide range of options may sound like a benefit (and it is!), but it can also make finding the ideal color feel like finding a needle in a haystack.
Homeowners who want their kitchen to have a dark, luxurious appearance should consider using a deep reddish-brown shade for their walls. Doing so will give well-lit kitchens a subtle hint of elegance, which helps accentuate the space's natural beauty.
In contrast, homeowners that prefer lighter colors can opt for a light shade of red or various hues of beige such as sand, ochre or clay for their walls. These tones provide any kitchen with an earthy richness that can't be achieved otherwise.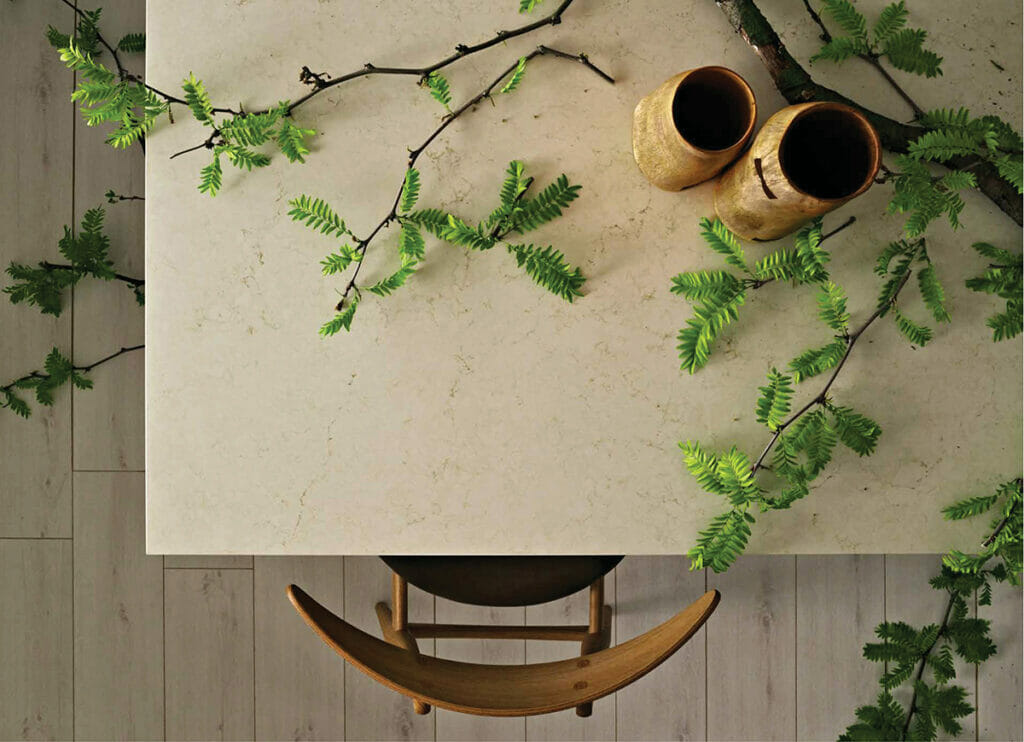 Ideas for earth tone kitchen cabinets in residential spaces
Lastly, homeowners should take the time to go over the various options for cabinetry that are available. Although most homeowners think that brown is the only color option for earth tone kitchen cabinets, this couldn't be further from the truth. Despite the fact that various shades of brown, like maple, look great, homeowners can opt for other hues in their cabinetry, including light gray.
Light gray kitchen cabinets add a cool earthiness to a kitchen; the coolness of the gray cabinets offsets the rich tones found throughout the rest of the space. Additionally, gray cabinets work with earth tone kitchens on a thematic level, as many stones found in nature feature various shades of gray.
For the best results, homeowners can opt for gray-colored cabinets with stainless steel handles. Doing so will give the cabinetry a sleek, consistent appearance.
Transform a kitchen with earth tones
After doing some research, it's clear that using the right earth tones can add an undeniable sense of warmth to a kitchen. Homeowners who want to get more inspiration for their upcoming kitchen reno can check out Caesarstone's Written in Stone Blog. Our Written in Stone Blog is chock-full of helpful information about quartz countertops, kitchen renovations, interior design (for both residential and commercial spaces), and more.