Reading:
Discover Caesarstone in the Bridge House by Dan Brunn Architecture
Discover Caesarstone in the Bridge House by Dan Brunn Architecture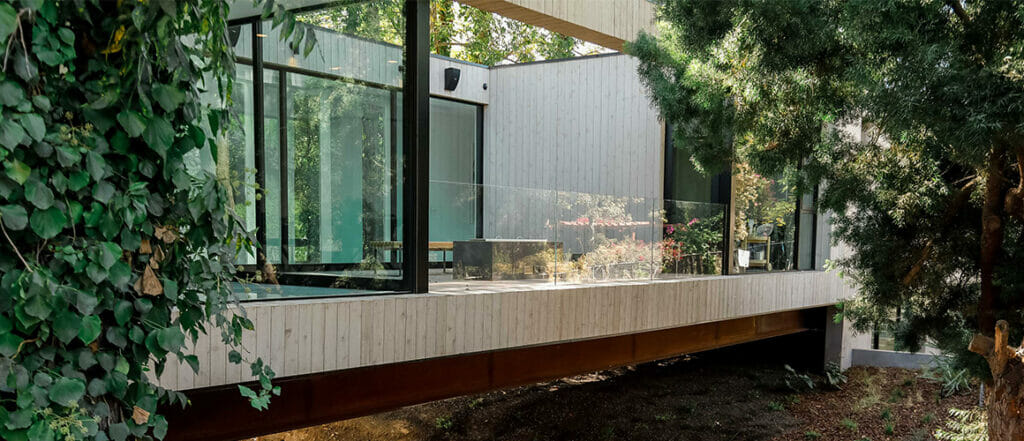 Dan Brunn, AIA, Principal of Dan Brunn Architecture (DBA) says "an architect's role is to craft spaces that respect the site, provoke sensuous interaction, and heighten the user's connection with the space."
This philosophy is evident in his latest project, the Bridge House—a 4,500 square-foot cutting-edge net-zero energy home that straddles a Hancock Park stream and is responsive to the natural environment around it. The Los Angeles residence is the first of its kind, as it is poised 210 feet across the grounds and over a babbling brook that runs through the property. In his signature minimalistic aesthetic, Brunn reimagined the typical 2-story home by creating one long corridor for inhabitants to traverse.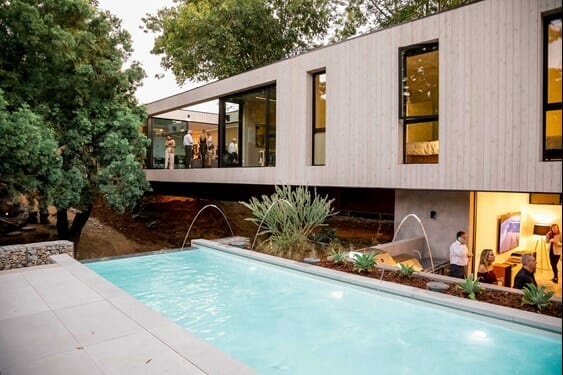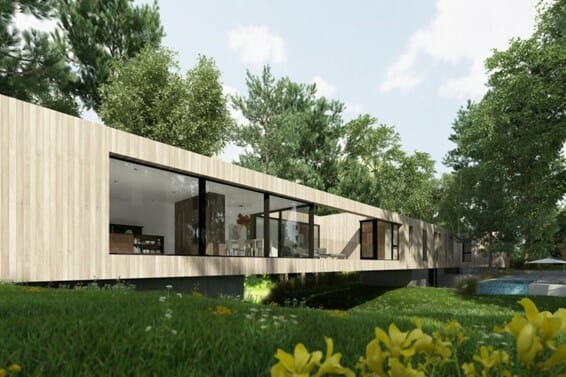 "I wanted to create a groundbreaking 'floating' retreat perfectly saddled over a bubbling stream located on the property. We truly are creating an inhabitable bridge over a stream. Peaceful. Tranquil. And, not quite what you would expect in the hustle and bustle of LA living," shares Brunn.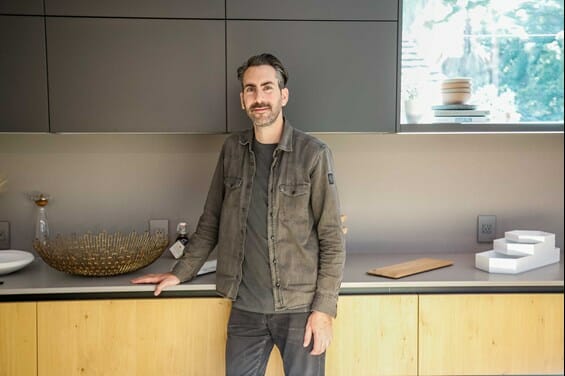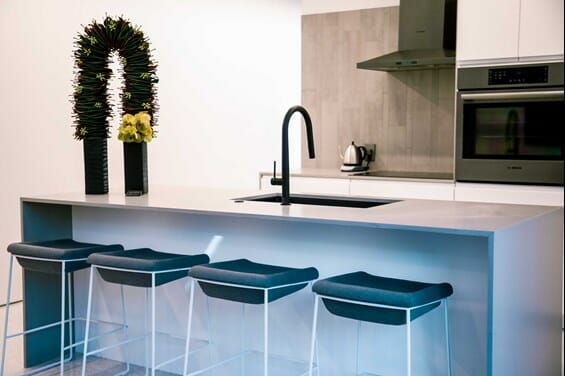 Caesarstone Sponsorship
Caesarstone is a proud Bridge House partner and longtime supporter of Dan Brunn Architecture. Because our quartz surfaces are smart, sustainable and elegant, DBA was eager to collaborate with us along with other leading brands to demonstrate innovative systems and processes.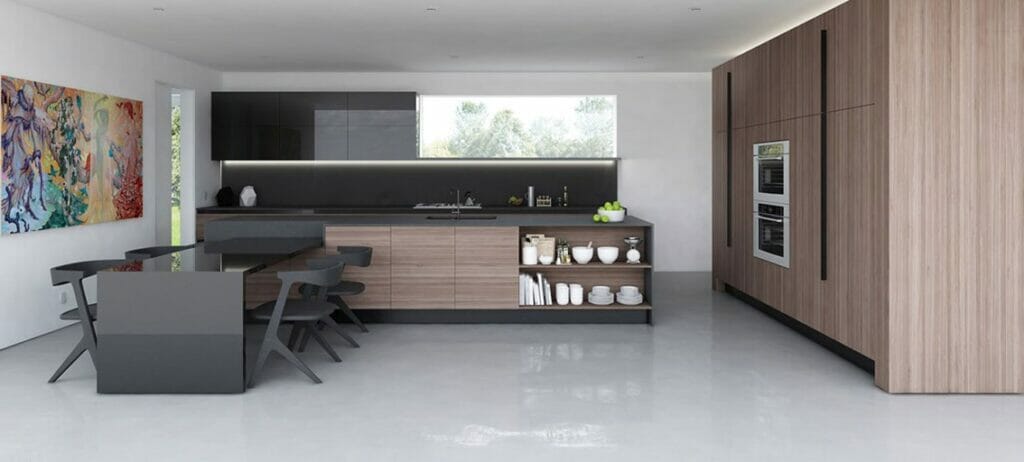 Caesarstone was selected as the surface of choice throughout the home because we share environmental values.
What's Inside?
Brunn selected striking industrial-style designs from our Metropolitan Collection. Each sturdy surface in this collection is crafted beauty reflective of the layers found in industrial art and architecture. The unpolished colors and dimensional surfaces bring texture to the surface.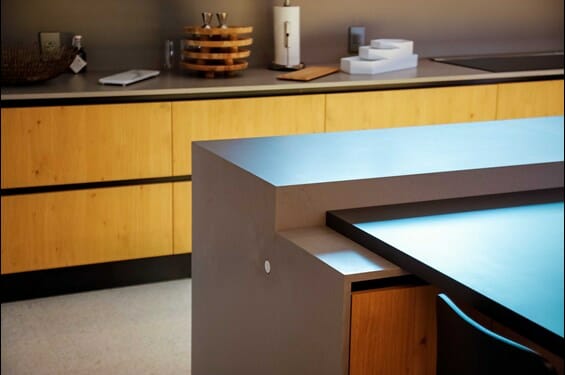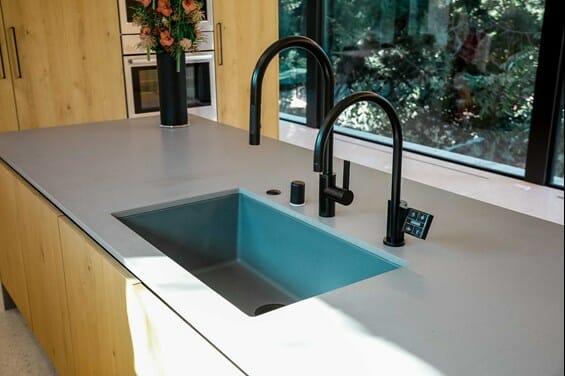 Kitchen – Sleek Concrete (countertops and backsplash), Raw Concrete (island waterfall design)
Sleek Concrete encapsulates the look and feel of fine concrete with a warm grey base and is the perfect solution for those looking to create a modern industrial look. Raw Concrete has a natural soft grey color and distinctive texture that delivers the classic industrial concrete look. A matte finish brings an authentic patina with a cool, urban aesthetic.
Bathrooms – Fresh Concrete (shower bench, vanity countertop, tub surround)
Fresh Concrete is a crisp neutral enriched by delicate grey features with a matte finish. The lightly colored concrete design breathes warmth and organic energy into the room.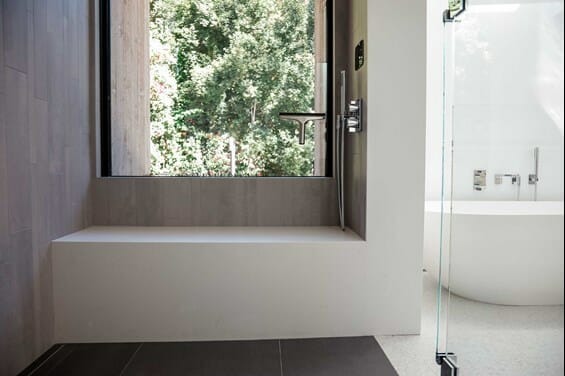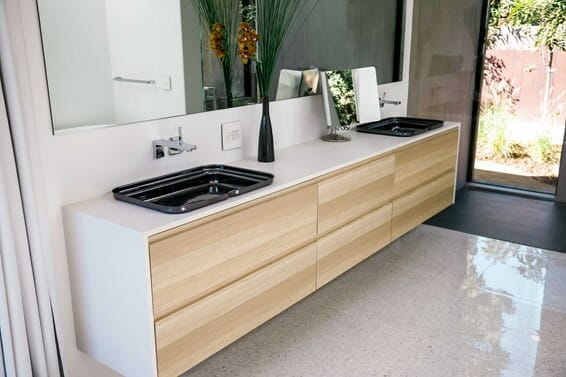 Our Environmental Commitment
At Caesarstone, protecting the environment is a top priority. That's why we're proud to be a part of the Bridge House project, supporting other brands, products and industry professionals who share our vision for a better future.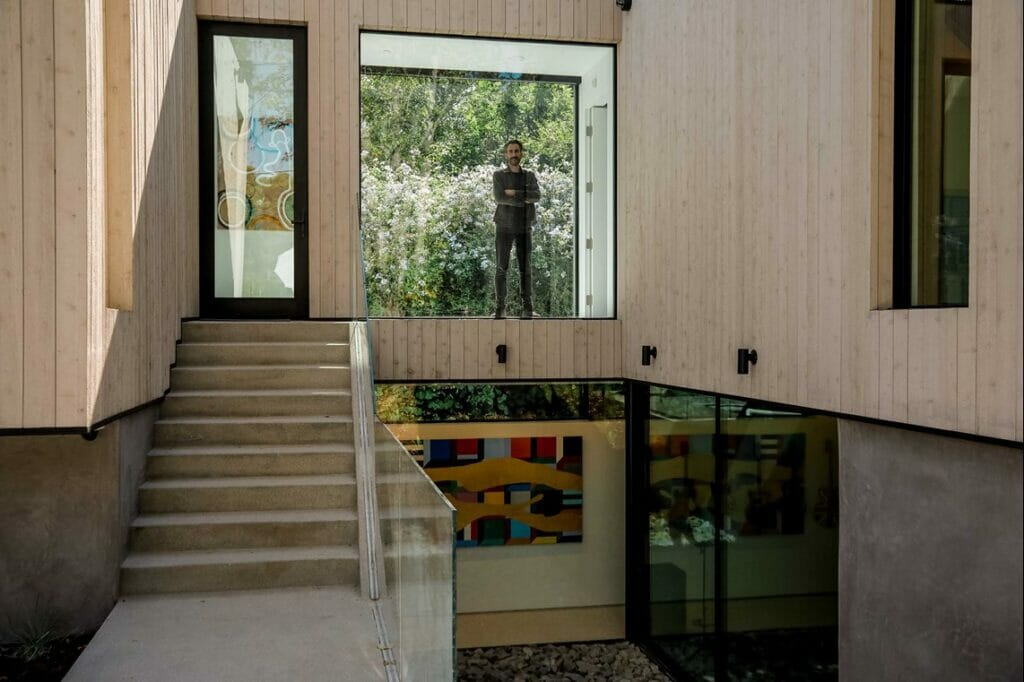 The Bridge House from Dan Brunn Architecture explores innovation, sustainability and modern industrial design that redefines the future of building. Learn more about the Caesarstone/DBA/Bridge House partnership here and view our video case study here.
Professionals, reach out to your local Caesarstone rep to request samples of your favorite designs in the Metropolitan Collection.
Consumers, order your samples here online.
And check out this video recap of the Bridge House LA Unveiling on October 22, 2019!