to_lobby_blog
Reading:
Caesarstone is Proud to be a Sponsor of the Bridge House by Dan Brunn Architecture
In partnership with Dwell, Dan Brunn Architecture is bringing a new kind of residence to Hancock Park, Los Angeles. Dan Brunn, AIA, Principal of Dan Brunn Architecture is designing a one-of-a-kind 4,500-square-foot home that will be responsive to the natural environment around it and serve as a demonstration of innovative systems and forward-thinking processes. When completed, the Bridge House will stretch 210 feet across the grounds, straddling a brook in an architectural maneuver that gives the project its name.
Connecting Innovative Design with Forward-Thinking Brands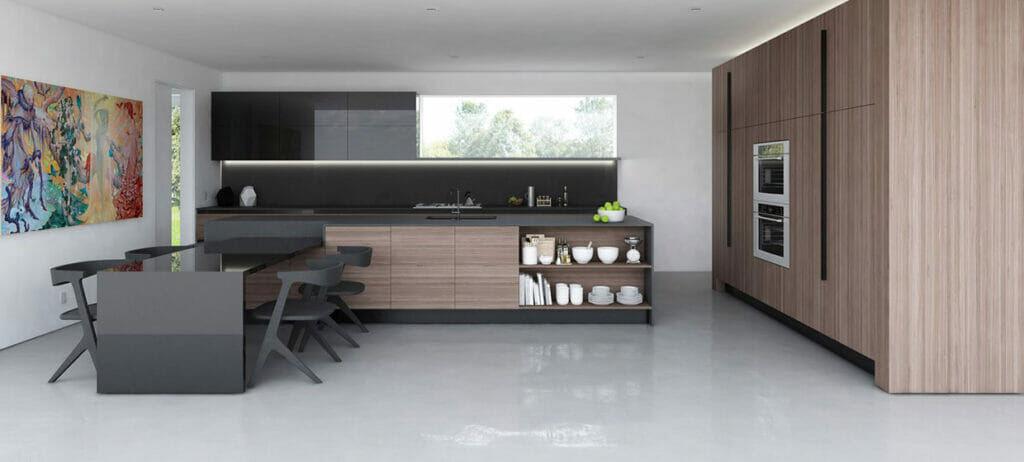 As a Bridge House partner and longtime supporter of Dan Brunn Architecture, Caesarstone will be donating Sleek Concrete, Fresh Concrete and Raw Concrete quartz surfaces to the project.
Dan Brunn Architecture prides itself on the economy and efficiency of its designs, so the firm was eager to collaborate with other forward-thinking brands, like Caesarstone, to bring a progressive suite of products to the smart and sustainable home. As the Bridge House continues construction, DBA hopes to create a lasting legacy with a home that effortlessly showcases the selection of innovative products and systems of the Bridge House partners.
The Bridge House Project
To discover more about the project, click here

Explore Our Latest Collection
Our Environmental Commitment
At Caesarstone, protecting the environment is a top priority. Just meeting current industry standards isn't enough – we're always trying to exceed them and push our industry to adopt more sustainable practices and better eco-efficiency. That's why we're proud to be a part of the Bridge House project, supporting other brands, products and industry professionals who share our vision for a better future.
Other Bridge House Sponsors