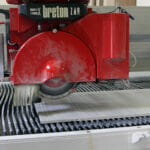 Measurements have been taken, a template has been made, and cutting can begin. Every countertop material has its challenges when it comes to cutting. In the second installment of our Professional Fabrication Series, we'll explore the advantages of quartz and what to consider when cutting it.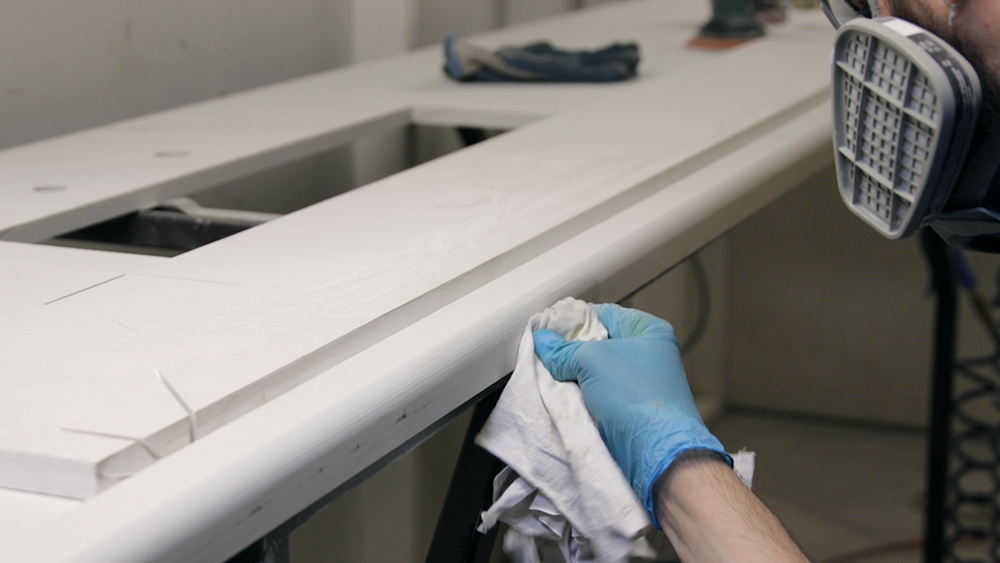 Why Quartz
Material choice is ultimately up to the client but they may come to you, the fabricator, for suggestions. Caesarstone quartz is strong, versatile and an excellent option for many projects. Not prone to cracking, quartz can be cut into small pieces for a tiled pattern with a low risk of wasted material. Unique Store Fixtures Ltd., a full-service fabricator of metal, glass, wood, and stone, prepares Caesarstone quartz countertops in Concord, Ontario. Unique's VP of New Business Development, Marco Corrente, prefers quartz "because it's more durable and can be polished a lot easier and is more forgiving against damage."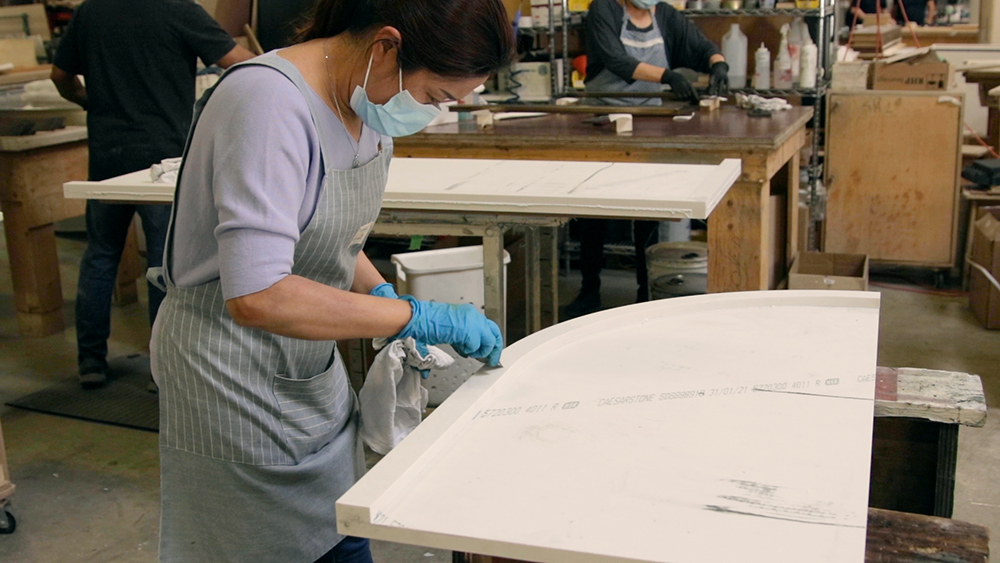 Advanced Cutting Technology
Using the only Breton Combicut in North America, Corrente's team at Unique Store Fixtures can flawlessly cut the large quartz slabs down to each client's specifications. The first sawjet the stone industry has ever seen, it's able to cut natural and engineered stone accurately, efficiently, and safely. Once the operator has programmed the numerical commands for the job, the machine alternates between cutting with the blade and the waterjet. With more precise cuts, production is optimized, and the fabricator can create customized quartz pieces in less time with zero breakage.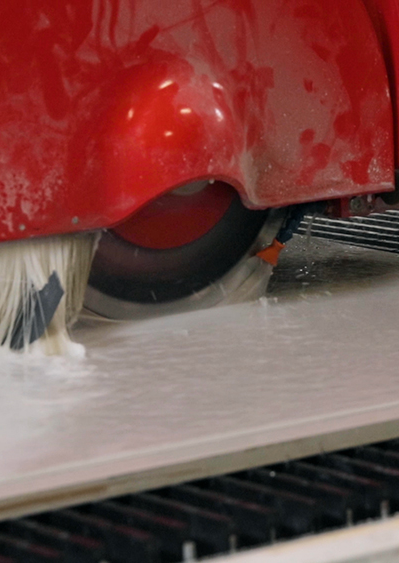 To The Edge
While the Combicut does the heavy lifting, the final touches are all completed by hand. The team uses a router to meticulously create the desired edge style. If the edge isn't perfect, the quartz can be reheated until the resin is malleable enough to be slightly reshaped. Once the edge is complete, it is polished by hand using three progressively finer grits of sandpaper. This labour-intensive process makes for a flawless finish every time.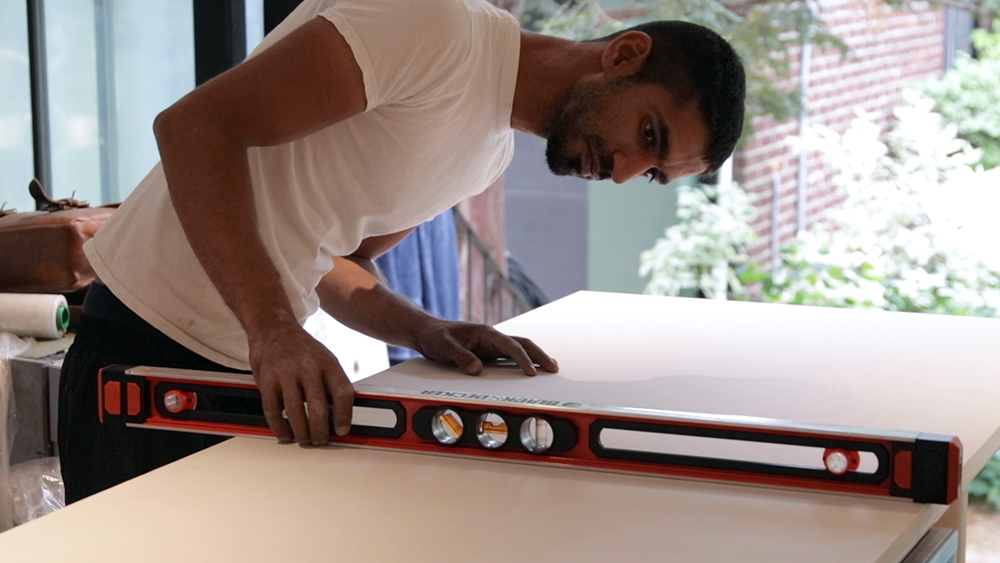 Masters of Stone
As with any industry, quartz fabrication has hazards. To keep all workers in the stone slab fabrication industry safe, Caesarstone created the Masters of Stone program and certification. With this training, companies learn how to minimize each employee's exposure to respirable crystalline silica dust. Employees who complete our training learn best practices for cleaning the work area, proper PPE use, and other important procedures that keep everyone safe.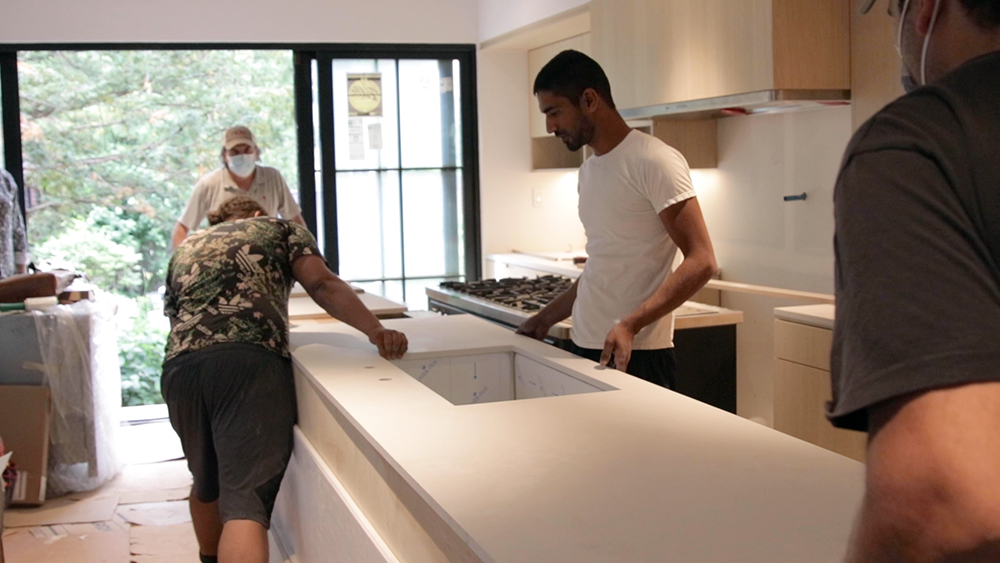 To date, Caesarstone certified over 2000 fabricators since the program launched.
Explore our Masters of Stone tools and resources and register with our Training Center today. This concludes the second chapter in our fabrication series. Stay tuned for our next chapter, Installation Day.