A reception area is the first thing potential customers see when they walk into your business. This means that this space has the power to change a person's perception of your place of work. An appealing reception countertop sets the right tone with clients, guests, and employees alike.
A reception countertop also adds value to a commercial space. As such, businesses need to create a welcoming front desk that is also functional. Luckily, reception desk countertop ideas are non-exhaustive. And depending on the industry, personal style, and work culture, the options for this space are limitless.
Let's dive in and discuss some popular quartz reception desk ideas.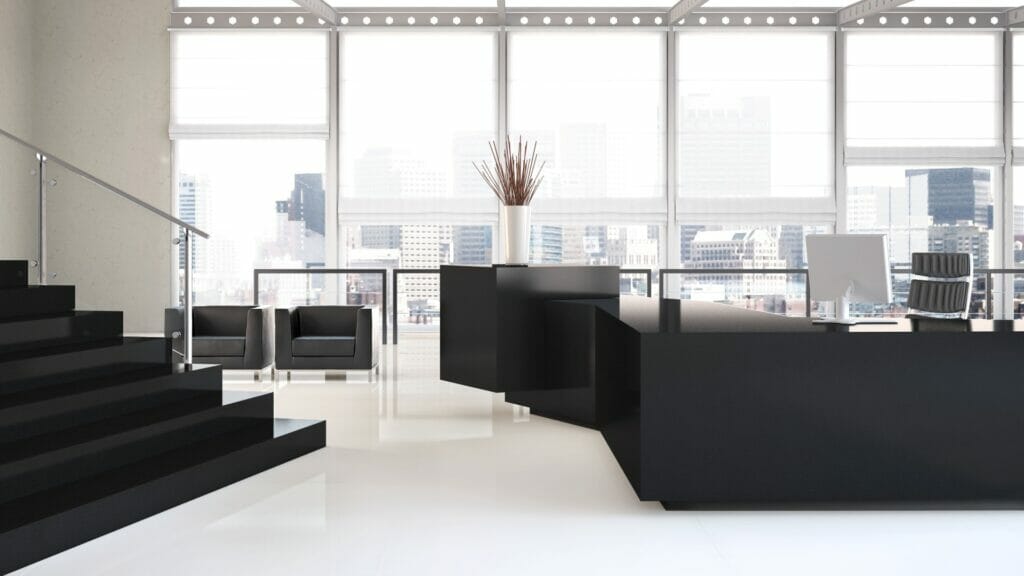 All-white quartz countertops
An all-white quartz countertop is a go-to design choice. This style creates a clean look and makes the reception area feel spacious, which is a key benefit for more compact spaces. The crisp white color also becomes the focal point in the room, and catches the eye of any potential customer who walks in.
If an all-white quartz countertop feels too neutral for your brand, adding a unique vase or an indoor plant can elevate the look of your reception space. This style can also be combined with other decor pieces, such as colorful artwork and wooden chairs. For instance, Caesarstone's 9141 Ice Snow creates a perfect contrast when paired with bright accents.
Glossy black countertops
A glossy, black countertop creates an opulent feel in the space. For black reception area countertop inspiration, check out Caesarstone's 3100 Jet Black. This subtle, yet potent color is a great option for larger reception areas and offers a refined, sophisticated appeal.
To maintain shiny countertops, a quartz reception desk should be regularly cleaned with some recommended cleaning solutions. This ensures that the countertop remains in pristine condition, without any stains or discoloration.
A black and white contrast
What better way to achieve contrast for a reception area other than with a black and white combination? The options for this combo are endless. For instance, a polished black and white Caesarstone counter surface such as 5810 Black Tempal offers a decadent, dark base with warm, mineral-like layers. Add in cream, gold, beige, soft taupe and pale yellow accents for a soft, contemporary look.
In order to achieve the perfect contrast in your reception area, high-quality, premium countertops are key. Purchasing from reputable manufacturers such as Caesarstone is a great way to ensure this design aesthetic.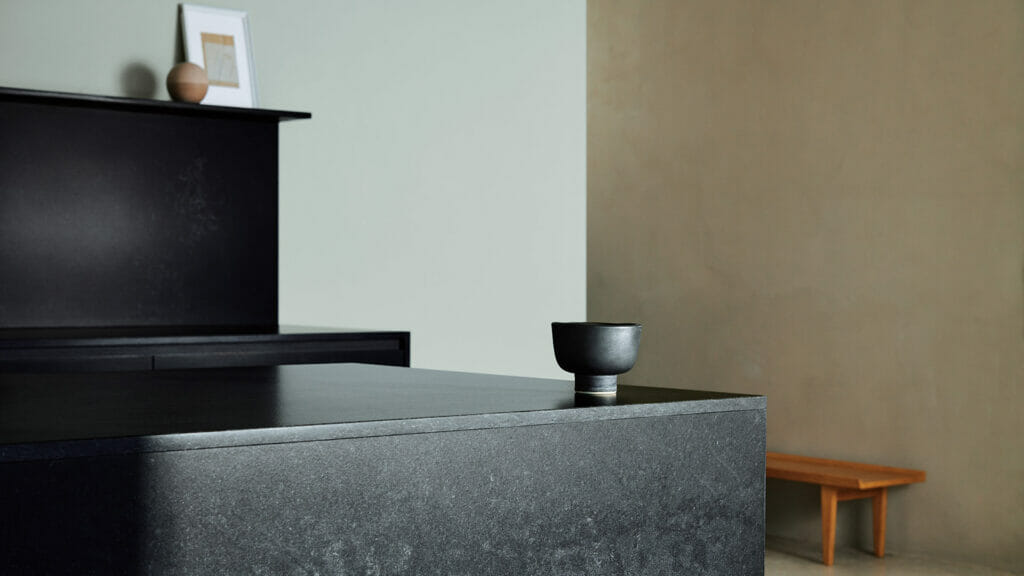 White and gray combination
This is one of the most elegant combinations that a business can make for its reception countertop. A white and gray quartz surface provides a timeless combination that is not only easy to care for but also creates a clean and crisp appearance that completes the look of your space. For instance, Caesarstone's 6046 Moorland Fog incorporates both these colors flawlessly.
A bold reception design
Depending on your brand and vision for interior design, choosing a bold and beautiful countertop like 5114 Calacatta Maximus is an ideal choice to make your space pop. To go even bolder, business owners may want to opt for a waterfall-edge countertop to further showcase the beauty of the quartz surface.
A white quartz countertop and wood combination
A reception area showcases the culture and personality of an establishment. A sleek white quartz countertop paired with wood elements is a popular workplace design trend. The contrast between light and dark creates a modern flair that can suit most reception spaces. A countertop like 1141 Pure White would be the perfect addition to achieve this look.
What to consider when choosing quartz reception countertops.
The size of the reception area
The size of the reception area is a key factor in choosing reception countertops. For instance, some quartz colors, such as black, can make a space feel smaller. As such, the best color theme for such a space is hues of white, creams or other neutral colors like 4001 Fresh Concrete.
The size of the countertop should also be able to accommodate items like a pencil cup or paper tray and still leave enough room for clients and employees to engage with each other.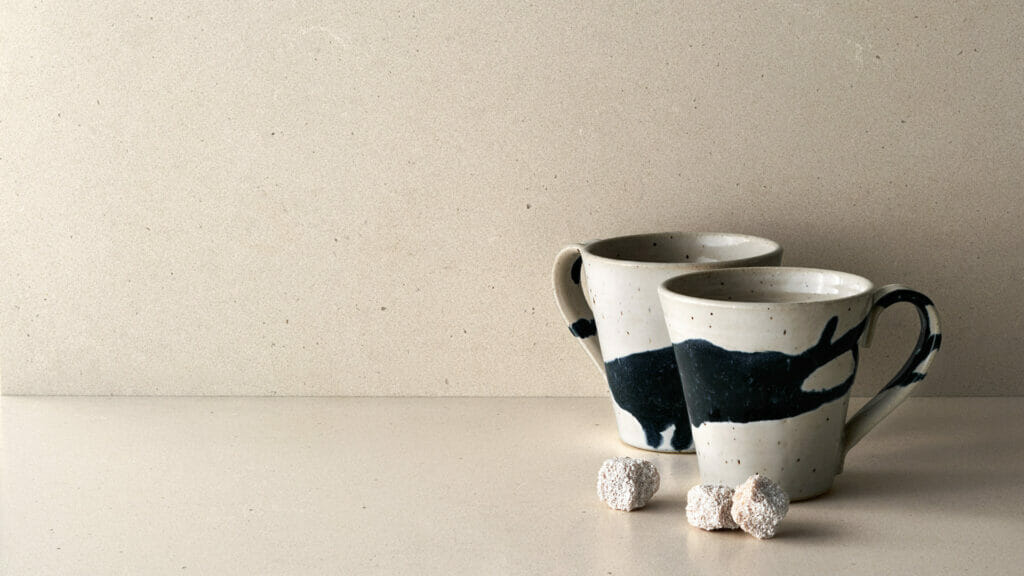 The "wow" factor
All establishments need to wow their clients. A striking first impression can attract the right clientele and ensure your business thrives. For many businesses, this starts with the reception area.
Convenience and functionality
Just how practical or convenient is the reception design? A large firm with a small quartz countertop reception area may mean that there is not enough room to serve all clients. Having a reception area that is comparable to the size of the business is essential to maximize performance.