When it comes to remodeling or building the kitchen area from scratch, quartz surfaces should be one of the top choices with their sophisticated style and timeless beauty.
They are not only chic and resilient, but are also an environmentally-friendly material that's ideal for residential and commercial spaces. Here are some benefits of this premium quality material and where to buy quartz countertops in Salt Lake City.

Quartz countertops in Salt Lake City — Why should homeowners choose quartz?
When it comes to choosing the best material for a kitchen area, quartz is an increasingly popular option. Offering a range of benefits, quartz provides a durable and low-maintenance surface that is perfect for busy households. Here are some of the reasons why quartz might be the right choice for a kitchen:
● Quartz is incredibly durable and resistant. Unlike other materials, quartz is not prone to scratching or staining. This makes it ideal for areas with a lot of use, such as kitchens.
● Quartz does not require regular maintenance, meaning it does not require sealing or polishing.
● Quartz countertops have a nonporous surface, which helps to resist bacteria and other allergens. That is why it is hygienic and safe.
● It is very easy to clean. Mild soap and a cloth will clean it without using any harsh chemicals.
● It is environmentally friendly, sustainableand recyclable.
● Quartz comes in a variety of colors and styles with endless possibilities. Whether homeowners are looking for a classic style or something more eclectic, there will surely be a quartz option that suits their needs and design.
For these reasons and more, quartz is a solid choice for household surfaces, especially countertops. It is also a perfect fit for quartz countertops, Salt Lake City who's slogan is 'different by nature' just like earthy quartz.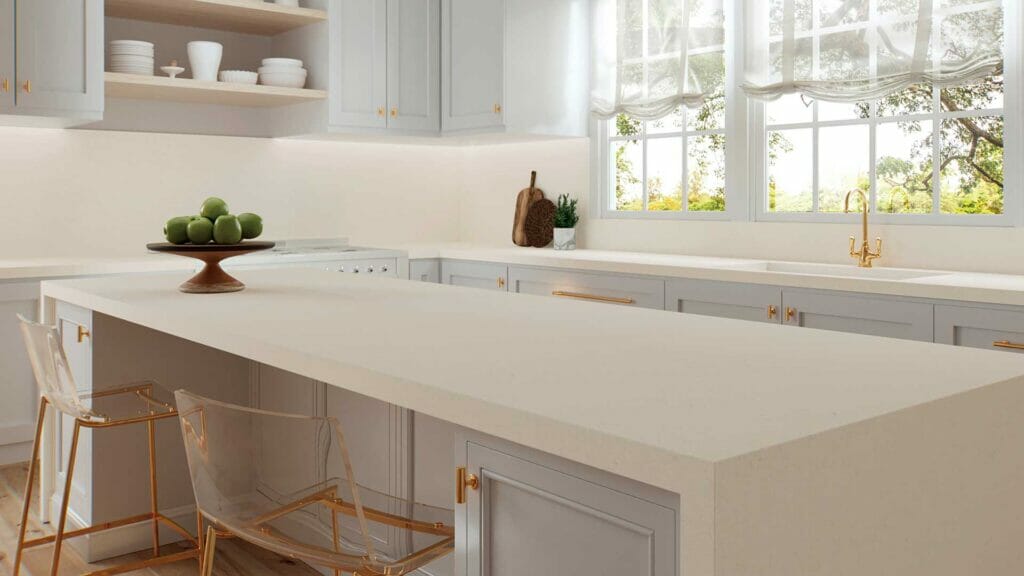 Benefits of quartz countertops
Natural quartz minerals are combined with resin binders under intense heat and pressure to form a solid slab. That is why they are naturally long-lasting and an investment that will pay off in the long run.
A wide variety of design options are available for quartz, making designing and styling very easy. For a modern and minimalistic look, Caesarstone's 1141 Pure White can be a great choice to create a distinct Nordic atmosphere.
On the other hand, to create a traditional but timeless style, Caesarstone's 1001 Riverlet (from the Pebbles Collection) with amber hues will complement classical design throughout the kitchen.
Because quartz is such a versatile and stable material, it can also be used in backsplashes, part of cabinets and even floors.
In addition, light color quartz serves as a clean canvas, making decorating and accessorizing easy. To bring out the translucence of quartz, under cabinet lighting can be used, or to showcase the pure beauty of quartz, coordinated platters can be displayed.
Where to buy quartz countertops Salt Lake City
Homeowners will receive a detailed price that includes material, installation and fabrication costs for the surface of choice by working with a showroom or retailer that offers Caesarstone products.
Find a countertop at these locations:
The Stone Collection
The Stone Collection is a distributor and an importer of the finest natural and premium hard surfaces in the U.S. They work with well-known companies such as Caesarstone and provide customers with a unique selection of the highest quality quartz.
In their showrooms, there are over 10,000 slabs in stock, and no other supplier in the country has more premium natural stones in stock.
Rock Tops
Rock Tops began as a flooring company more than 25 years ago and grew to become one of the most trusted countertop companies in Utah.
They are committed to builders and remodelers by using digital manufacturing techniques such as lasers to provide their customers with ultimate quality and precision. They are also known for their customer service and quick response times. Their highly experienced team offers professional recommendations and creative ideas for all customers.
Fergusons Home Gallery
Ferguson Home Gallery is dedicated to creating beautiful homes by offering one of the largest and greatest product selections.
Friendly and knowledgeable product experts offer one-on-one consultations that present homeowners with tailored solutions. They also offer fair prices for every homeowner's budget.
With the top-quality, world-class products offered by Ferguson Home Gallery, homeowners will find the perfect Caesarstone quartz countertop in no time.
Craftsman Kitchens
Craftsman Kitchens, which has been in business since 1965, has passionate designers and installers who serve an excellent experience from design to installation.
With a 100% customer satisfaction rate, they appeal to a large variety of projects, styles and budgets. They design bathrooms, kitchens, laundry rooms, offices, retail stores, and commercial spaces according to different design styles.
Their materials come from very reputable sources and suppliers like Caesarstone.
Willow Bend Kitchen & Bath
Willowbend Kitchen & Bath is a builder and remodeler boasting some of the best bathroom and kitchen countertops Salt Lake City has to offer. They have over 70 years of experience in the home improvement and home remodeling industry.
As a boutique firm, they focus on each project with attention to detail personalizing their services according to the specific needs of individual customers. The Willowbend Kitchen & Bath showroom is a sophisticated display of their dedication to quality and service to the community.
Swirl Woodcraft
Swirl Woodcraft started as a small shop, and now it has a 5,000-square-foot showroom with high-quality design options. They owe this success to their satisfied customers, who made them popular by recommending each other.
Their talented staff creates kitchens, bath vanities, wet bars and closets with impressive design ideas.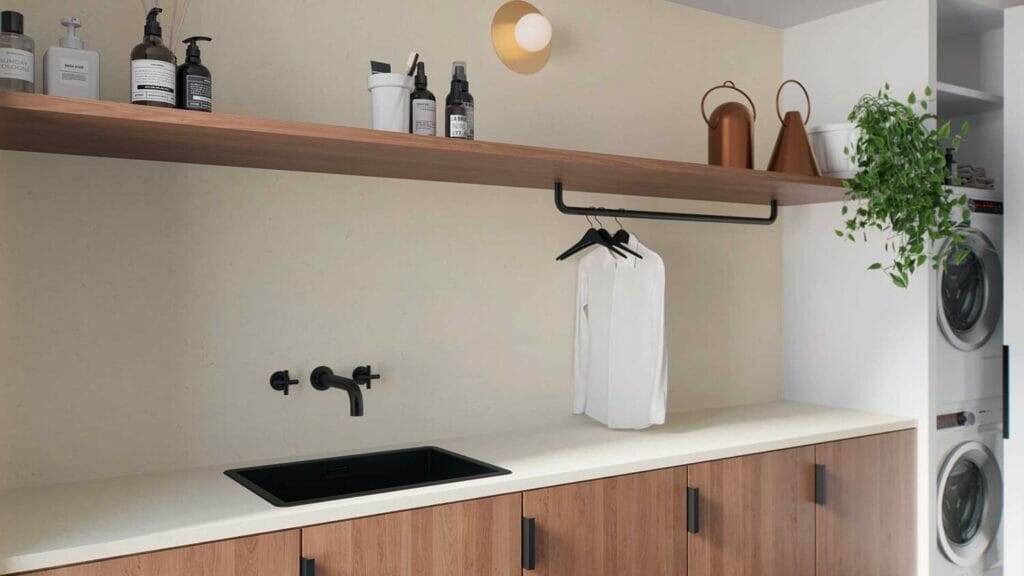 Quartz Countertops in Salt Lake City — Conclusion
Quartz countertops come in various colors, designs and styles, making them a versatile option for any home. Especially for busy kitchen areas used for multiple purposes, quartz countertops are an irreplaceable option with their enduring quality.
Whether homeowners want to create a winter wonderland or a refreshing summer oasis with quartz countertops in Salt Lake City, they can rely on Caesarstone. Caesarstone is bound to have a product that can meet or exceed their expectations.