A small kitchen's lack of counter space is one of the biggest problems that homeowners face. But, it is not just a problem of the smaller kitchens; even a kitchen space that is considerably large may find themselves lacking space on the countertop because of poor dimensional organization.
Countertops are one of the busiest surfaces found in a house. The countertop serves as a meal prep area, a surface for storing cookware, dishes, and utensils, and a storage area for everything that makes its way to the kitchen.
No matter how spacious homeowners' countertops are, when it's time for food preparation, many people feel like a little more space would be better. A pull out countertop is a great solution for this problem, as it provides a homeowner with the ample space that anyone desires.
But before discussing whether pull out countertops are beneficial or not, we first need to understand what these countertops are!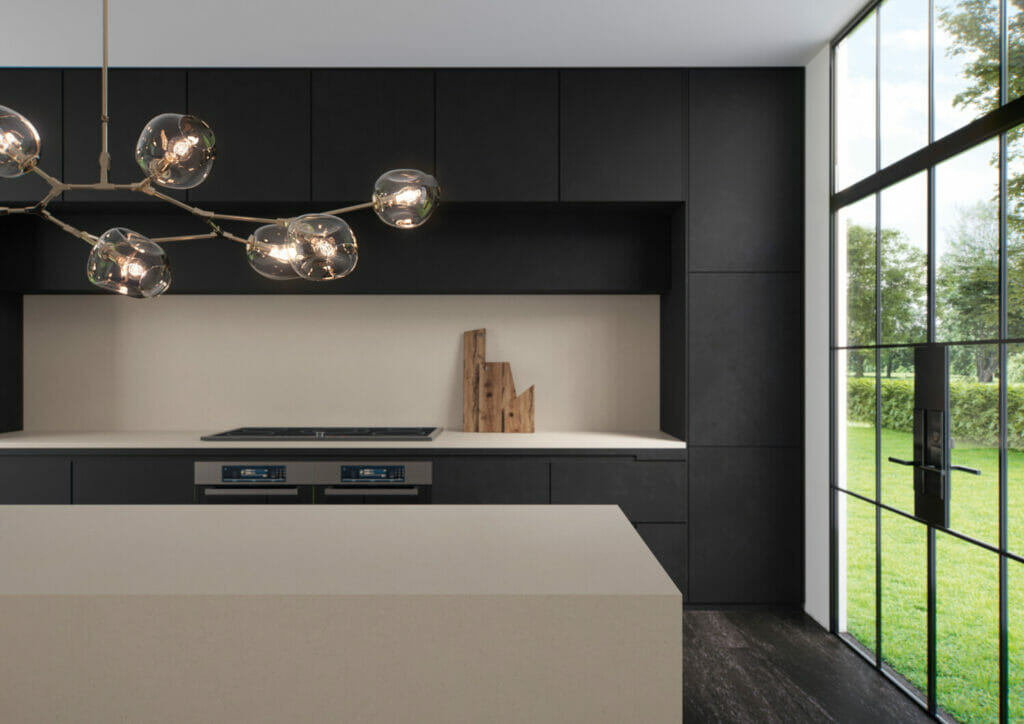 What exactly is a pull out countertop?
Retractable pull out countertops, also known as slide-out countertops, are gaining a lot of popularity in the modern kitchen. The beautifully designed sliding mechanism makes these countertops unique and they have a long list of benefits. These countertops provide increased counter space to work with and help in sorting out the kitchen mess.
So, let's have a discussion about the pros and cons of these pull out countertops and decide whether or not these countertops deserve a place in any kitchen.
Pros and cons of pull out countertops
Pros
Some of the noteworthy pros of pull out countertops are:
Functionality
Undoubtedly, the kitchen is one of the expensive parts of a house to furnish. The kitchen is where homeowners prepare their meals to satisfy their hunger and sometimes serves as a hangout spot for the family. Most homeowners want this room to be aesthetically pleasing and functional. This is where pull out countertops could be of some assistance.
One small and easy way an individual can make the kitchen more functional is by installing a retractable pull out countertop extension.
Affordability
As these countertops are comparatively small and act as an extension to the traditional counter, they cost comparatively less than purchasing a bigger countertop altogether.
An individual is free to pair their pull out counter design with other high-quality countertop materials, like Caesarstone's 1002 Wyndigo.
Extra storage space
As these countertops provide extra space on the counter, it becomes easy for homeowners to organize their kitchen essentials. Homeowners do not have to run around the kitchen to grab things they require at that moment. All the essential things could be arranged on the countertop itself. Hence it saves homeowners from hustling around to get their hands on the essentials.
Less strain on the back
This might not be a direct benefit but could be considered an extra advantage. As all the things one requires could be arranged on the countertop itself, the homeowners do not need to bend and reach for items as often. This is especially helpful for the elderly homeowners who have impaired mobility.
Cons
Some of the cons of pull out counters include:
Lack toughness
As these countertops are balanced over slides, these countertops lack the support the traditional countertops have. If these countertops face a lot of strain or very heavy objects are placed over their surface, it might affect the countertop's durability. Apart from that, if the sliders get rusted, this will eventually make the pull out countertops more vulnerable to damage.
Difficult to clean
While these are a clever addition to the kitchen, cleaning these countertops might be a nightmare for homeowners. For example, in order to get rid of a spill or stain on certain materials, homeowners might be required to take the whole countertop out of its section.
If the stains are too tough, homeowners might be required to call out for professional help, as dismantling and rearranging the countertop might not be everyone's cup of tea. However, high-quality quartz countertops, like Caesarstone's 1003 Raindream, are a solution to this problem as they are impressively stain-resistant.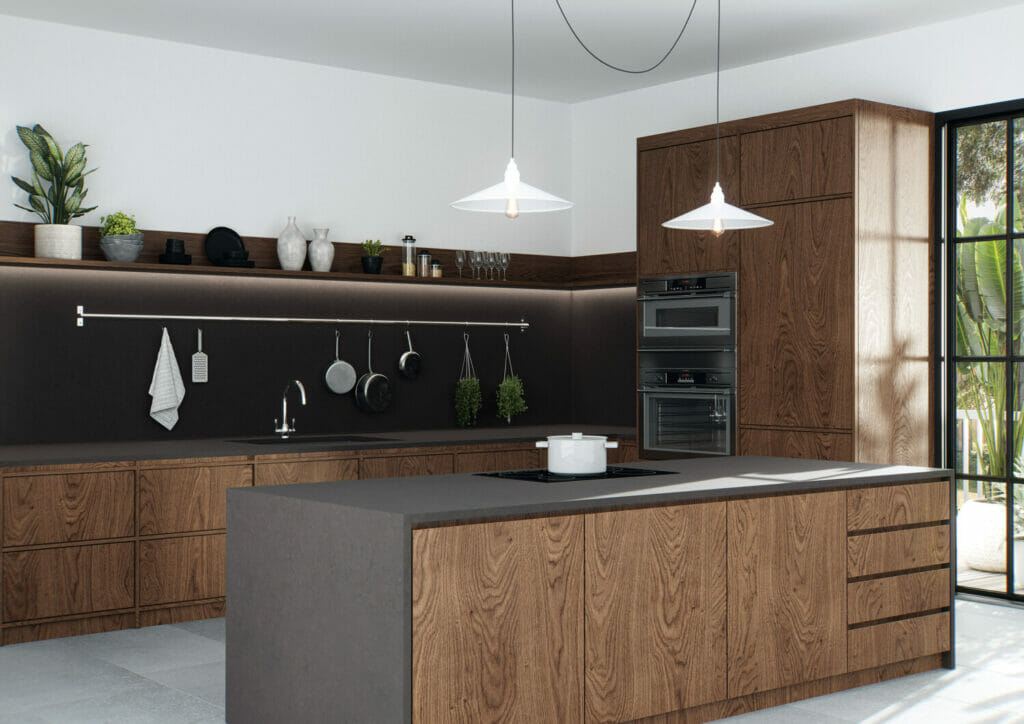 How to best utilize a pull out countertop
Installing a pull out countertop is a perfect opportunity to refurbish a kitchen in a way that the space becomes more functional and stylish at the same time. If the homeowner is a professional chef, then they must be aware of the French term 'mise en place,' this concept simply means that every object that belongs to the kitchen has its dedicated place or space.
This question must have popped into every individual's mind: "How do line order cooks manage different tasks simultaneously without making a huge mess?". They do not apply any kind of complex strategies to achieve this, and they manage to do so by simply organizing and building the right storage for the essentials.
Even if homeowners are not planning to remodel their kitchen, there are quite a number of other uses of slide-out countertops all around the house. So whether an individual wants to install a countertop in his home office, gym, bathroom, or any other space in the house, the pull out countertop could be a great option.
Choosing a pull out countertop does not mean that the options have been limited; even if homeowners want to go with pull out countertops, they have limitless options of colors as well as patterns. They can choose between different colors and shades like Caesarstone's 1006 Agger Grey and customize the countertop according to their preferences.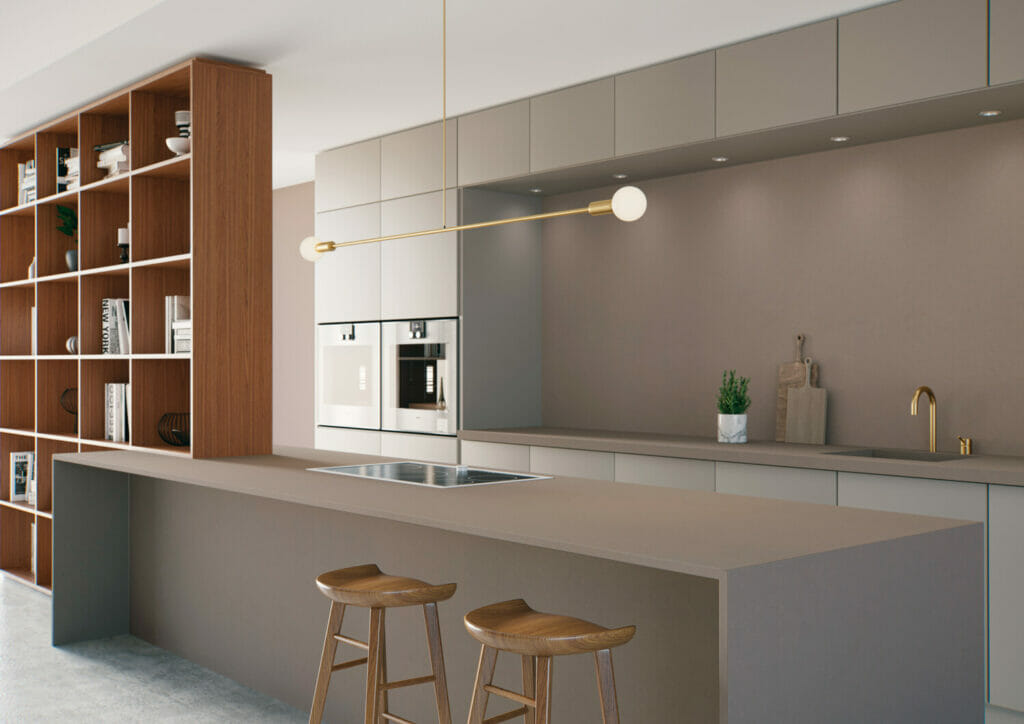 Pull out countertop: pros and cons — Conclusion
Not everyone can have a spacious kitchen inside their house, but having a small kitchen does not mean that individuals have to compromise on storage space. On the contrary, by customizing the kitchen a bit, they can also achieve a spacious kitchen.
Installing horizontal shelves, pull out countertops, and pull out shelves is a great way to utilize the kitchen space fully. However, even the bigger kitchen can lack the spacious feel if not organized properly. This happens because of poor planning. Hence, it's not just the area of the kitchen that matters but how that area is utilized is what actually matters.
Pull out countertops are a great option for the kitchen area, as they solve the storage problem without occupying any extra space. Also, these countertops solve the budget problem as they cost way less than the traditional countertop.