Homeowners often wonder how to enhance the look of their kitchen. While sleek kitchen appliances, modern cabinetry, or freshly-painted walls are all great choices, having a perfect countertop makes an enormous difference.
San Diego quartz countertops are found in both residential and commercial places due to their ease of maintenance and versatility. Plus, it is available in an array of designs, patterns, or color options to choose from.
Quartz is one of the hardest minerals on earth. It is nonporous, heat, and scratch resistant. It can work with any design that allows homeowners to play around with different countertop styles until they find their perfect match. It is also essential to buy such fine materials, like quartz, from the right manufacturer.
In today's post, homeowners can find out the qualities of quartz countertops that San Diego manufacturers have in store and where they can be purchased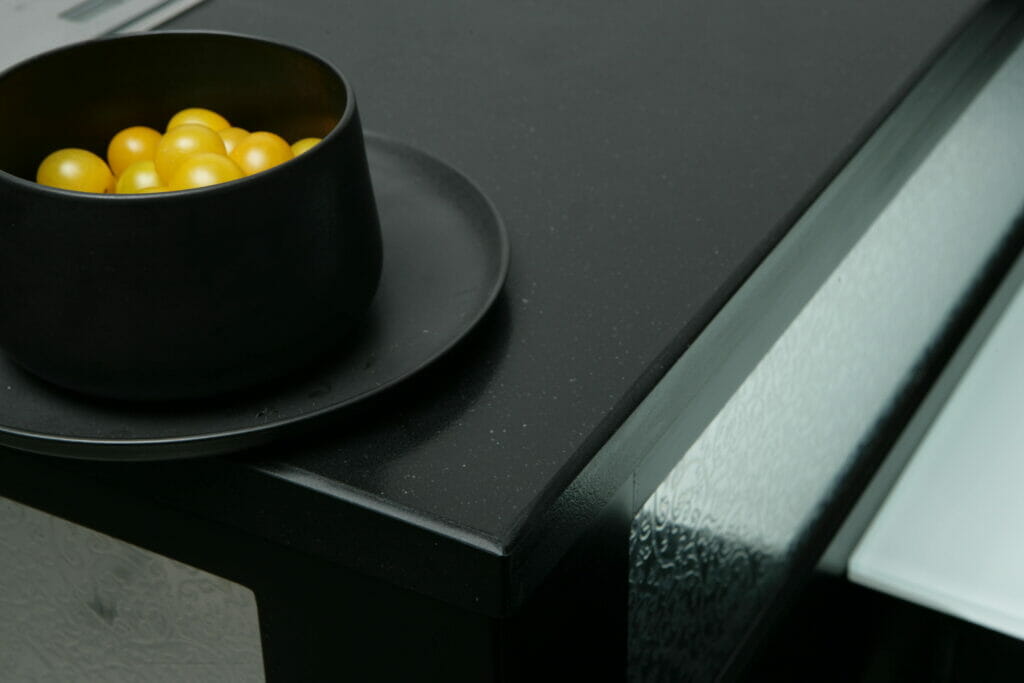 Where to buy quartz countertops in San Diego?
San Diego homeowners may have trouble locating products that meet their expectations and stay inside their budget while looking for reasonably priced quartz countertops. Fortunately, homeowners may save money on premium goods by choosing to cooperate with a reliable quartz countertop producer, like Caesarstone.
Since 1987, Caesarstone has been innovating and creating goods with skill in the quartz sector. With such a track record, it's clear why homeowners in San Diego, choose Caesarstone products for their homes.
San Diego countertops — why use quartz in a kitchen?
Quartz is amongst the best countertop materials for kitchens in San Diego. The main reasons why it is getting popular when it comes to kitchen countertops include:
Heat resistant
Durability
Long lifespan
Nonporous
Heat resistance
High-end quartz countertops are on trend because of their heat resistance quality. Being heat resistant is highly beneficial for homes that are exposed to warm items such as frying pans or cooking pots.
Durability
Aside from being heat resistant and low-maintenance material, engineered quartz is one of the sturdiest materials for counters on today's market. As per the Mohs Hardness Scale, quartz has a seven out of ten rating. This hardness rating makes engineered quartz a high-quality product for kitchen countertops.
Homeowners can rest assured that quartz is a durable material and can withstand a heavy use.
Quartz's durability also means that it is resistant to any cracks, chips, or scratches. This is one of the beneficial things for homeowners who use countertops daily for cooking food or anything else. In addition, opting for highly durable and premium San Diego quartz countertops enables owners to retain overall value.
Long lifespan
After considering that quartz is one of the durable materials for countertops, one shouldn't be surprised by its long lifespan. Once they've invested in quartz countertops, homeowners can ensure their counters will last a very long-time. In fact, most quartz countertops can last more than 30 years with proper maintenance and care.
Since buyers know they won't need to repair their countertops for several years or decades, these key traits are a strong selling point. In addition, homeowners can spend their money on other areas of their homes instead of replacing their countertops every few years, which can result in savings and other long-term cost benefits.
As such, it must be clear that quartz countertops are practically the best choice among homeowners.
Nonporous
Quartz countertops are nonporous by nature. This makes it practically impenetrable that is able to withstand everyday use in high-traffic spaces.
Quartz countertops' nonporous build makes these surfaces easy to clean. Homeowners can just clean their countertops with soap and water. So one doesn't have to spend so much time and money to keep their countertops fresh and clean.
Quartz countertops are also extremely stain-resistant. In addition, there are no spills on the quartz's surface and no holes in the quartz. All in all, it's clear that San Diego quartz countertops are a great choice when it comes to kitchen spaces.
So these were the qualities that San Diego quartz countertops manufacturers offer. Let's look at the color options they have to offer:

What are some popular color options for quartz countertops in San Diego CA?
In San Diego, quartz countertops can be found in an array of color options. Some of them include:
Black quartz
Kitchens and bathrooms benefit from the bold character that black quartz brings. Homeowners could contrast their black quartz countertops with white or beige appliances to make them the space's focal point.
For a deep shade of black quartz, homeowners might seek items like Caesarstone's 3100 Jet Black. Or homeowners seeking a little extra flair can prefer Caesarstone's 5810 Black Temple.
To get a better idea of how quartz countertops appear in person, homeowners can use Caesarstone's inspiration gallery or go to a store or showroom that sells Caesarstone quartz.
Brown quartz
Few elements can give homes the same flavor as brown quartz. Brown quartz gives any space its depth and a cozy feeling; homeowners can take advantage of this in rooms like their kitchens.
Caesarstone's 6338 Woodlands is a wonderful brown quartz product that will give any room a warm, cozy atmosphere.
Gray quartz
When it comes to countertops, gray quartz is a popular choice among homeowners. By combining their gray quartz surfaces with brown cabinets, homeowners may get the most out of their surfaces. Caesarstone's 5111 Statuario Nuvo and 5133 Symphony Grey are two common hues of gray quartz.
Beige quartz
Because beige is a fairly neutral color, it looks good in many rooms of the house, including the kitchen and bathroom. For the best results, homeowners should combine beige counters with white furnishings or other muted-colored accents.
By installing beige quartz countertops created with items like Caesarstone's 5220 Dreamy Marfil, homeowners can give their houses a subdued air of glitz.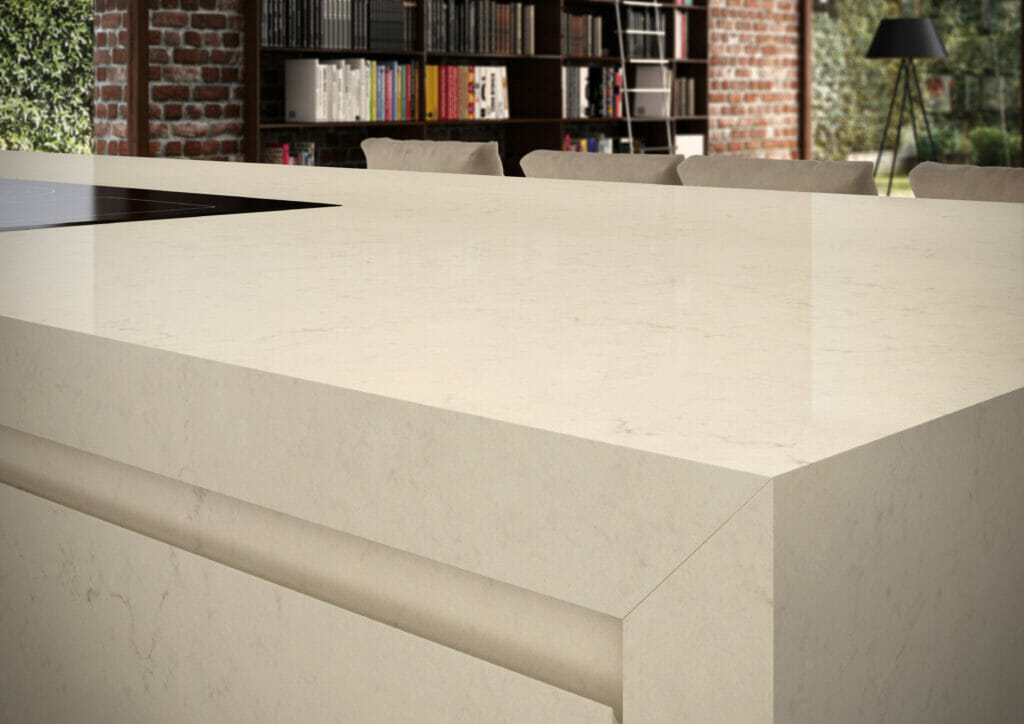 Quartz countertops in San Diego — Conclusion
So, now homeowners must understand that quartz countertops are among the most valuable choices for countertops. Homeowners in San Diego, should buy quartz from a reputable manufacturer such as Caesarstone. One can go through the Caesarstone catalog to find the color that suits their needs in the best way.