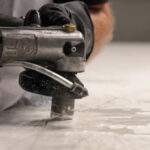 Industry-leading products and techniques
Caesarstone combines modern technology, precise craftsmanship and surface science expertise to deliver a one-of-a-kind collection of porcelain with superior durability and strength – engineered and designed specifically for countertop applications.
Caesarstone's premium porcelain is incomparable to any other type of porcelain on the market, making fabrication easier than ever.
The Caesarstone difference
Unmatched craftsmanship and care
Porcelain training tour
At Caesarstone, we always put people first, leveraging every opportunity to train and educate our fabricator partners.

With the launch of our new Porcelain Collection, our team traveled across the continent to deliver hands-on training and support on the latest practices and techniques for porcelain fabrication and installation.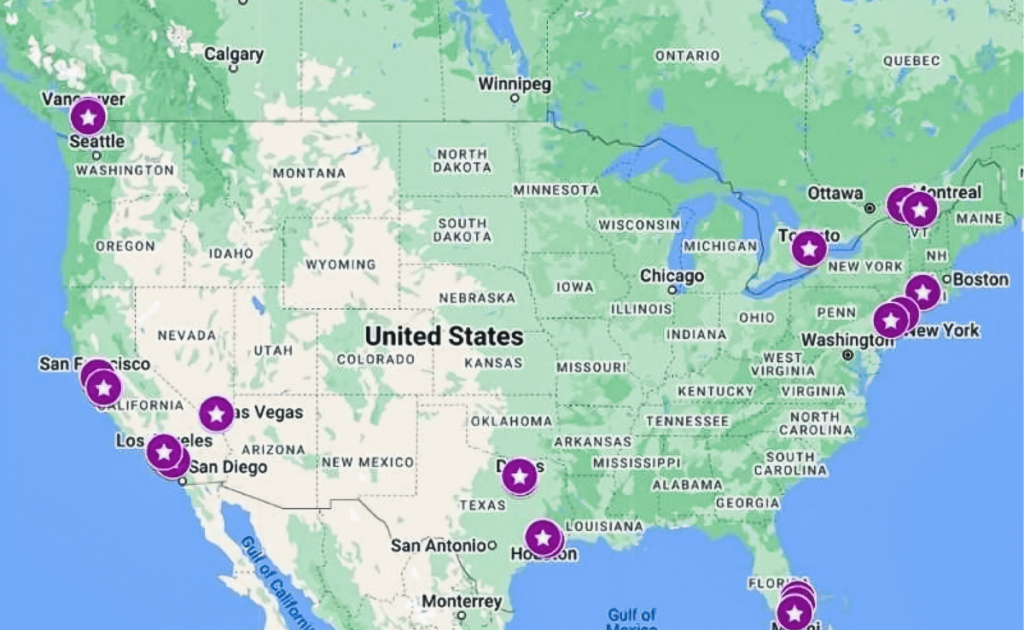 More than 200 fabricators have been certified for porcelain and quartz across two countries and 10 states across North America. We are excited to welcome 29 fabrication shops that joined the Caesarstone family.
Exquisite design with top durability
The perfect balance between flexibility, durability and aesthetics – Caesarstone's newest product innovation makes porcelain slab fabrication easier than ever.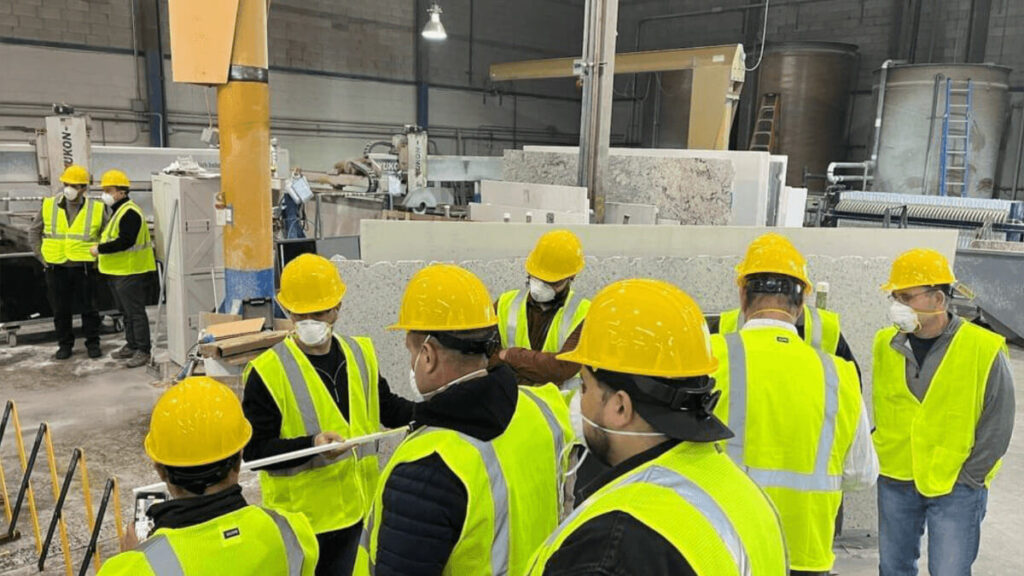 Fiberglass mesh backing for extra stability, improving impact resistance from blows, falling objects and throughout transportation
Greater flexibility and forgiveness, saving time and increasing efficiency during fabrication
The promise of precision – doesn't chip or flex when cutting, providing clean cuts and tight lines
Superior composition that adds strength and durability for an exceptional fabrication process
22 breathtaking colors to choose from
Fabrication & installation learning modules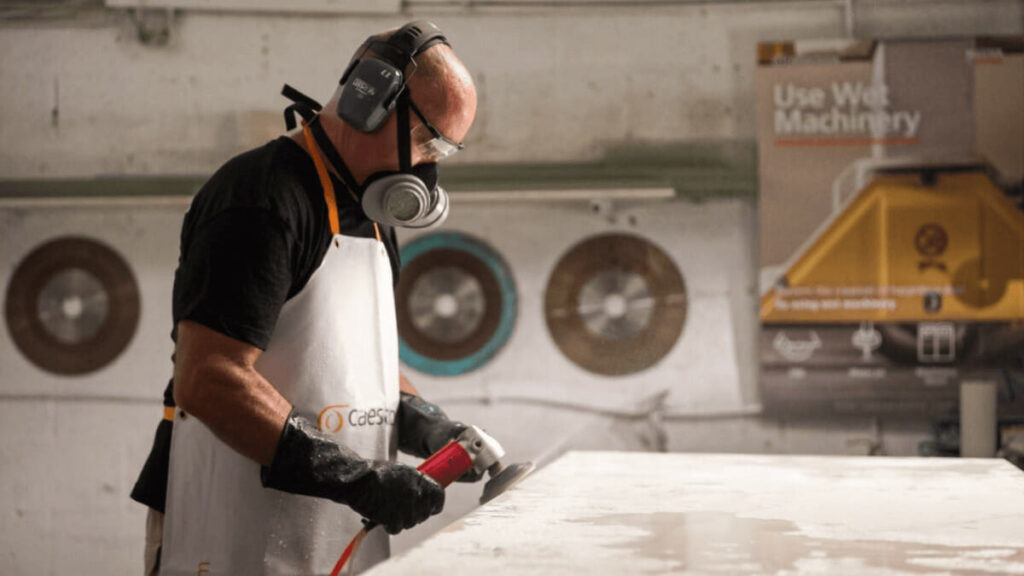 Caesarstone is renowned for its human-centric, innovative industrial approach. We constantly develop proprietary techniques and provide clear, easy-to-understand and practical information to guide you.

We are proud to introduce our new Porcelain and Fabrication & Installation learning category in the MOS Training Center. This category includes six different modules:
Porcelain Introduction
Transportation
Storage & Handling of Slabs
Fabrication Guidelines
Transporting & Installing Fabricated Surfaces
Care and Maintenance
What fabricators are saying about our Porcelain …
"I was surprised when we cut it, the main thing we noticed was the fact that there is some flexibility with it. It had a lot of flex to it because the problem we have with a lot of other brands is that it's so inflexible that it cracks easily."
Matthew Zafros
Honed Surfaces – Dallas, TX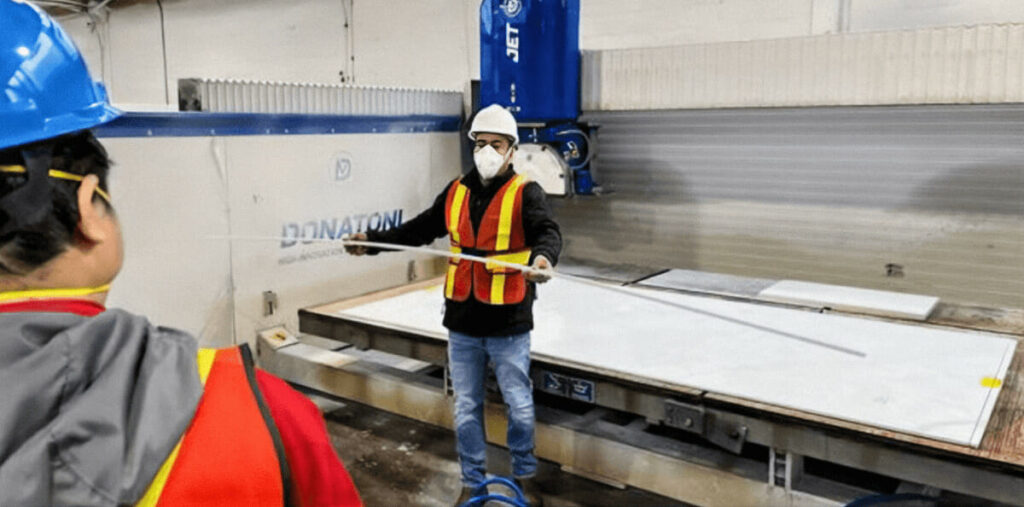 "What stood out the most is that you guys came and actually told us about your product. It has been very difficult to get information for fabrication from other companies. So, we really appreciate this opportunity and what you guys brought to the table."
William Flinn
Mill Creek Granite – Tulsa, OK
Your partner in design, innovation and quality
Together, let us expand the possibilities of porcelain. Our experienced Caesarstone team is here to guide you through the fabrication and installation process and help you deliver the ultimate porcelain experience.