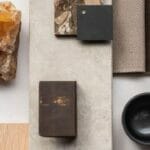 Moodboards can help to bring your vision to life and are particularly useful when it comes to interior design. When you're trying to decide on the perfect interior style, moodboards let you collect your favourite images, colour swatches and fabric samples to help ignite some inspiration. But how exactly do you get started making the perfect moodboard, and how do you make sure you don't go overboard? Here are some top tips…
Choose a base color
When creating your mood board, start with a base color. Whether it's your wall color, cabinetry, or flooring, choose a color that's going to occupy the largest space in the room. Try printing out Pinterest images, cutting out of interior magazines, or adding paint swatches to your mood board to help you get a better feel for your chosen color. If you're sticking to a neutral palette, then you can always add a few accent tones away from your base color.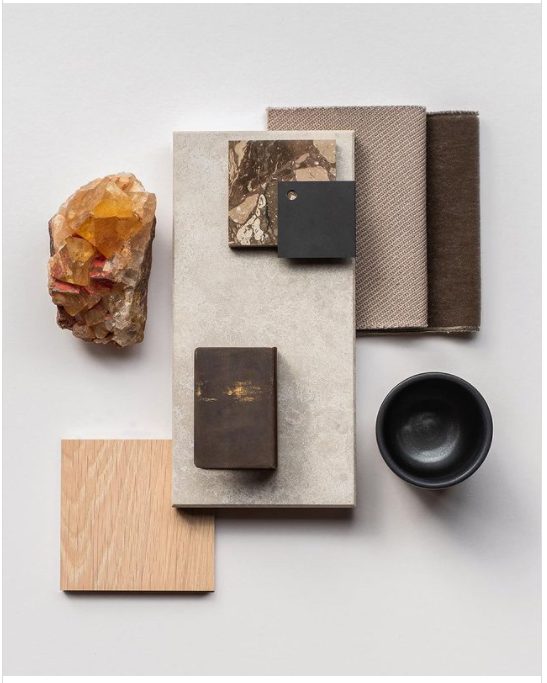 Collate your material
You might want to create multiple moodboards and then decide on one as there'll likely be multiple materials, colours, textures and accessories that you'll want to add before you settle on one particular "mood" or theme.
Before you start collecting your materials, think about the room you're redesigning. If it's your kitchen, will you be starting from scratch or are there going to be elements of your kitchen that are staying as they are? It's a good idea to take pictures of anything that you're keeping and add them to your moodboard so you can see how they look against your new materials and ideas.
Start with your walls: will you be having wallpaper? Paint? Pin any wallpaper or paint swatches to your mood board as this will help you decide on a particular style. Pin fabric samples for any furnishings and curtains and add any pictures from magazines for flooring, lighting, appliance and accessory inspiration. Maybe there's a particular item of homeware that you've fallen in love with – there's no reason why this can't form the base of your mood board.
Gather samples of anything you can to help build out your original concept. Once you've settled on a particular color or theme, speak to specific suppliers about requesting samples of countertops, cabinetry and flooring.
Refine
Once you've collected all your materials, stand back and look at your mood board in its entirety. This will help you pick out things that don't fit or add things you think are missing. Take a look at the #moodboard hashtag on Pinterest and Instagram to fuel your ideas. You can even upload photos of your own to both platforms, encouraging collaboration and feedback on new ideas – plus, if you tag any brands you incorporate, you may get featured on their feeds.
Remember, your inspiration doesn't have to come from magazines, books or online. It might be in art, in the interior of a restaurant or café or in nature. Take pictures of anything that captures your eye and pin it to your board – you never know what will spark a new idea.