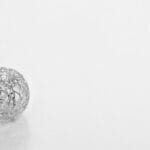 The best holidays provide the perfect combination of good food and good company, with a little bit of magic thrown in. Thoughtful tablescape design will set the mood for any seasonal event. Here are a few holiday table decorating ideas to help set the tone for an enjoyable and memorable dinner party.
Repurpose Halloween Decorations
If you feel overwhelmed by the amount you've budgeted for food and gifts, some strategic repurposing can help save money on decor. Plastic pumpkins can easily be painted white, gold, cream, or blue to transition from Halloween to Thanksgiving or Christmas, and you can reuse your plain white twinkle lights for some extra Christmas sparkle. By repurposing these festive holiday table decorations, you're not only saving money, but you're also attaching even more precious memories to some items that will stay in your family for years to come.
Turn to Nature
Turn to nature for decorative leaves, pinecones, foliage and berries to create beautiful holiday table decorations. If you're trying to do something a little more formal, you can use gold or silver spray paint or use a spray adhesive followed by some glitter for a chic look. Try tying on satin ribbons in white, gold, blue, cream, red, or green, to coordinate with your personal color scheme.
Consider the Little Ones
To keep the kids happy at your holiday dinner, create a fun and interactive tablescape for them as well. You can lay out fun holiday word-finds or crossword puzzles, or use butcher paper as a tablecloth and provide a centerpiece filled with crayons, pens and markers to make it collaborative and fun for even the littlest ones. To really draw them in and get on your same page, add some sweet treats to their plates (one cookie before dinner can't hurt).
Don't Forget About the Table Itself
It's easy to think that decorations are simply that, but table settings on a naturally beautiful surface make a much stronger statement. If your table is old, cracked, scratched, or discolored, you may want to invest in an update. Your table is the hub of your home, where loved ones gather to create some of your fondest memories—so it should be special, too. When choosing a new table, try a contrasting surface for an even more refined look.
Caesarstone is curated for beauty and crafted for life. For more design inspiration and home decor tips, click here, or follow our blog here.