Reading:
Our Environmental Commitment
Our Environmental Commitment
Commitment to the Environment
Caesarstone is passionate about sustainability at every level.
The company's premium quartz surfaces are both designed and manufactured with our planet in mind.
Some of our activities include:
From start to finish, our production processes are rigorously scrutinized from a health, safety and environmental perspective, with constant monitoring and reviews of processes, standards and results.
Our products meet the exacting American Greenguard standards, and we've been credited by the National Sanitation Foundation for having surfaces safe enough for use in laboratories, healthcare facilities, and food preparation environments.
Our recycled quartz stone surfaces contain up to 42% reclaimed quartz – making a real impact on preserving the world's precious resources.
We're also a responsible and supportive employer. Our employees enjoy a safe workplace and we strive to deliver exemplary working conditions.
Leading the Way
---

Sustainable Quartz Countertops Production Practices
Protecting the Environment – a key company goal
At Caesarstone, minimizing our impact on the environment is top managerial priority, involving all of our employees and departments to assure our sustainability leadership.
Products
Compliant with International Health and Safety Foundation sanitary standard NSF51.
Totally inert via a singular and controlled manufacturing process
Non-porous to prevent surface mold and microbes
Low maintenance to decrease detergent usage, which reduces environmental burdens in the use phase.
---
---
NSF Approved Countertops

NSF Product and Service Listings
NSF Certificate Richmond Hill, Georgia
NSF Certificate Israel
NSF Certificate Misgov, Israel
NSF Certificate Menashe, Israel
Endorsed by the National Health and Safety Foundation (NSF) in accordance with international NSF 51 sanitary standards, Caesarstone surfaces are qualified for installation in hospitals, restaurants, hotels and more.

NSF International is a not-for-profit, non-governmental organization that is the world leader in standards development, product certification, education and risk-management for public health and safety.

For 60 years, NSF has been committed to public health, safety, and protection of the environment.
Caesarstone surfaces are nonporous and prevent the growth of surface mold and bacteria due to the use of quartz as a key ingredient.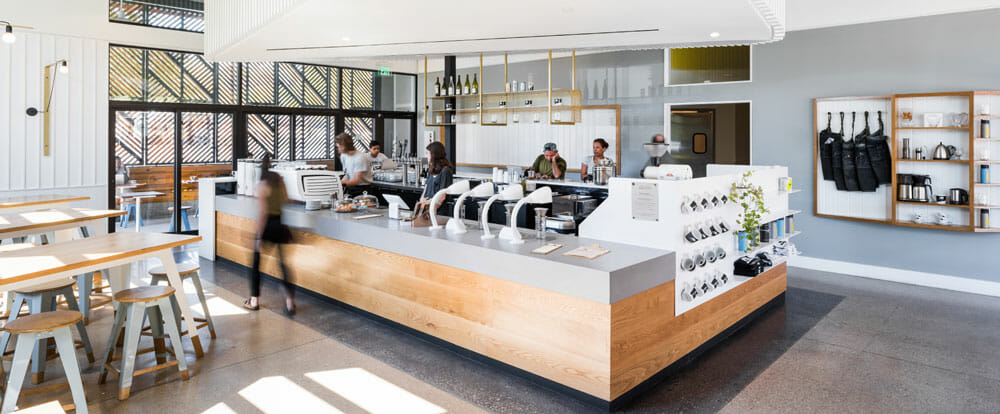 ---
GREENGUARD
About GREENGUARD Environmental Institute
The GREENGUARD Certification Program is an industry-independent, third-party testing program for low-emitting products and materials.
GREENGUARD establishes acceptable indoor air standards for indoor products, environments, and buildings.
GREENGUARD & GREENGUARD GOLD
Certification No: 5464-410 & 5464-420
All Caesarstone surfaces comply with American GEI (GREENGUARD Environmental Institute) certification which primarily verifies that Caesarstone's products meet the most stringent indoor air emission standards.
GREENGUARD Gold Standard, evaluates the sensitive nature of school populations combined with the unique building characteristics found in schools, and presents the most rigorous product emissions criteria to date.
For information on our Outdoor Surfaces, please see below:
---
mindful Materials: Eco Friendly Houses Materials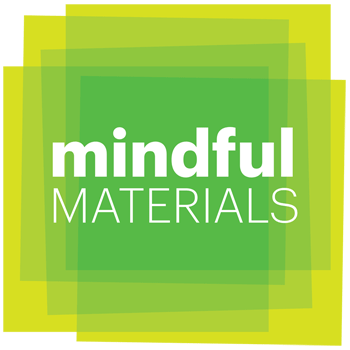 About mindful Materials
mindful MATERIALS (mM) is a free platform with aggregated information on human health and environmental impacts for products from leading manufacturers, vetted by experts passionate about making it easier to make informed product choices.
Caesarstone products are now viewable in the mindful MATERIALS library.
To view and access the entire library, please login or sign-up for a free account. For mindful MATERIALS program information, visit: www.mindfulmaterials.com
---
Health Product Declaration (HPD)
---
Caesarstone is a Gold Member of USGBC
About USGBC
USGBC is a non-profit organization committed to expanding sustainable building practices.
USGBC developed Leadership in Energy, and Environmental Design (LEED), a third-party certification program and the US nationally accepted benchmark for the design, construction, and operation of high-performance green buildings.
As of October 2017, some 65,427 projects LEED were registered. There are four levels of LEED (Leadership in Energy and Environmental Design) certification, each one requiring a certain number of credits in the core categories, including materials and resources, water efficiency, sustainable sites, energy and atmosphere, innovation in design, indoor environmental quality and regional priority.
For more information, visit www.usgbc.org.
---
Contribution to LEED
Developed by the United States Green Building Council (USGBC), LEED is a green building rating system, which rates buildings of all types (residential, commercial, new and renewed). Based on the number of points achieved, a project then receives one of four LEED rating levels: Certified, Silver, Gold or Platinum. Products (like Caesarstone quartz slabs) can contribute points to a project based on different parameters.

A Quintessential Midcentury Home Goes LEED Platinum
Architect: Michelle Kaufmann
---
Scientific Certification Systems (SCS)
SCS Certified Products
---
Kosher Certificate